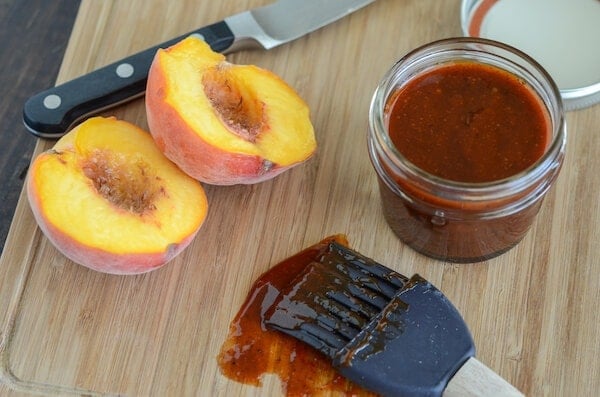 This is my last post before the twins come. Whoa. When I started this blog back in 2008, Jorge and I had just gotten married. I was in my early 20's and just enjoying life. My how things have changed! Thanks for sticking with me all these years. ;-)
But you probably don't want to talk about the old days with me, you are here for this amazing Peach Barbecue Sauce! This recipe is easy to make, but has tons and tons of flavor. I use it in a lot of different ways…as a sauce, a marinade or in the crockpot.
Jorge and I like it on both chicken and pork, but my favorite way is to marinate it on some chicken breasts and then grill them. And of course, serve a little extra sauce on the side for dipping!
>Head on over to Dixie Crystals for the FULL RECIPE: Peach BBQ Sauce!
This post may contain affiliate links. Read my disclosure policy.