Peppermint & Chocolate Dipped Pretzels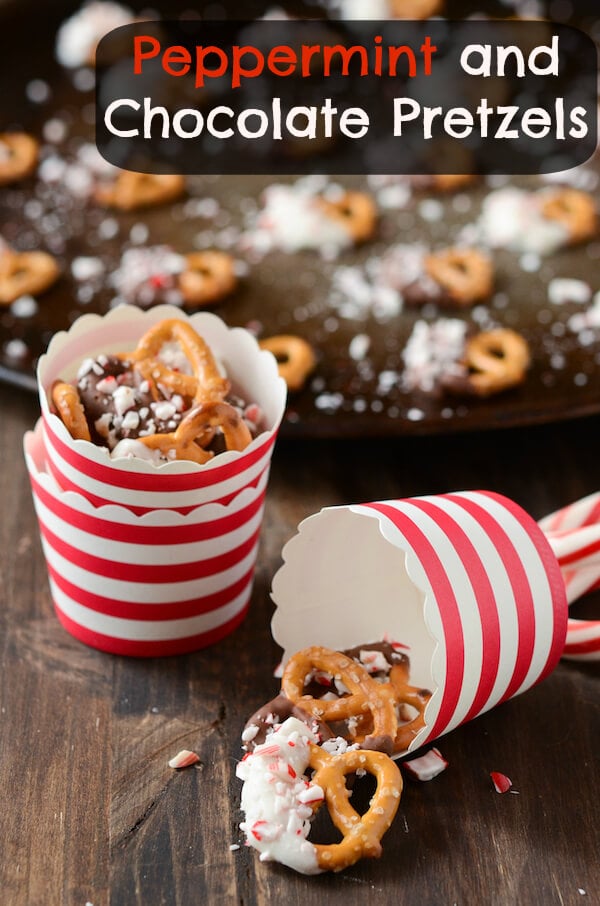 Like Dirty Dancing or Charlie and The Chocolate Factory, somethings are best left untouched. 
Pumpkin Pie, Chocolate Chip Cookies and Peanut Butter Blossoms are some of those items that really should be left alone.
No matter what new spin you put on them, the classic recipe is still my favorite.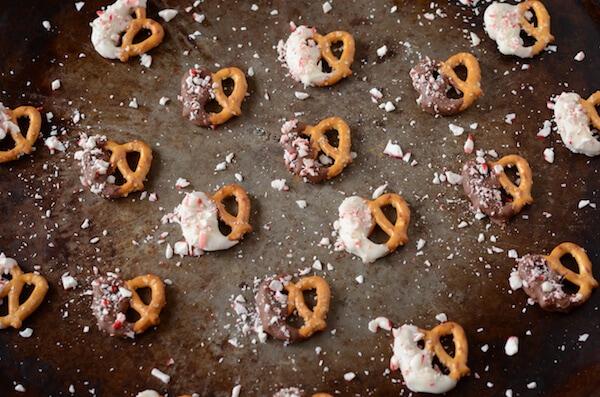 The same could be said for chocolate covered pretzels with crushed peppermint on them. I make them every year and they are always perfect just as they are!
With the bright cheery colors and the sweet, salty, minty mix of flavors…they just can't be beat! Plus they don't require a lot of time…or an oven!!
Peppermint & Chocolate Dipped Pretzels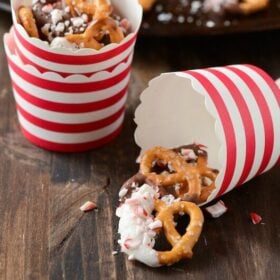 Ingredients:
1 16 oz bag pretzels
1 12 oz bag chocolate or white chocolate chips
6 candy canes, crushed
Directions:
Cover counters with parchment paper.
In microwave-safe container, microwave chocolate chips at half power for 1 minute. Stir throughly. Continue to microwave and stir at 30 second intervals until smooth and completely melted.
Dip half of pretzel in melted Hershey's chocolate and allow excess to drip off and then place on parchment paper. Quickly sprinkle pretzels with crushed candy canes.
Let pretzels cool for 30 minutes, or until chocolate hardens. Serve immediately or store in an airtight container.