Coconut Lemon Pudding Cakes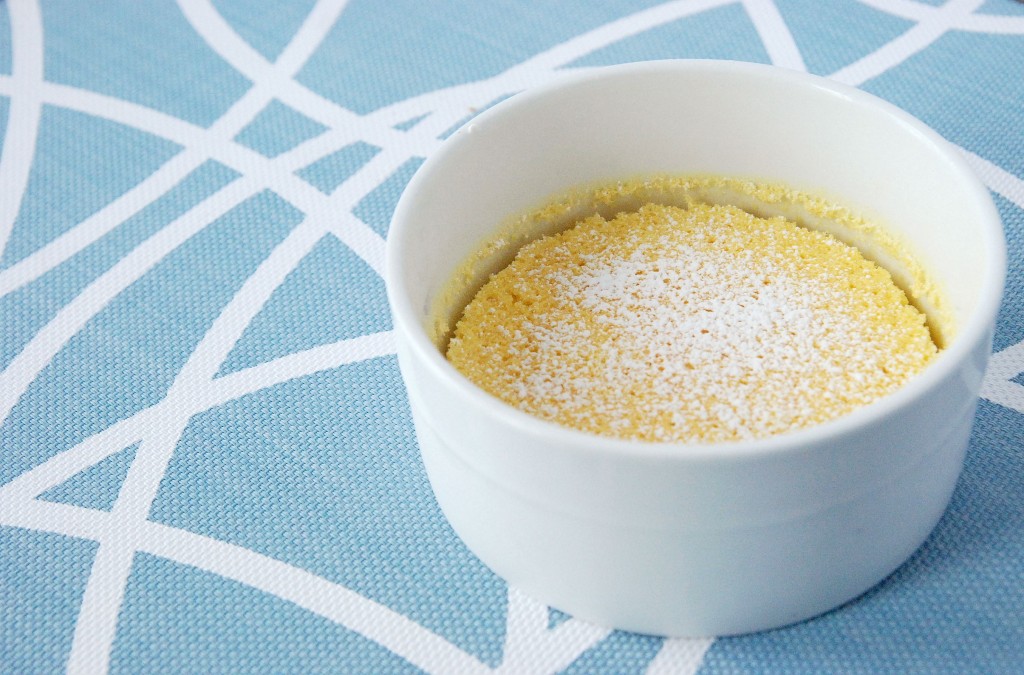 How do girls get the short end of the stick in just about every biological way possible? We are built to have a higher fat percentage then men so all our lady bits work right. We get monthly periods, bloating, and all they get is having to put up with our bitchiness. We also get to have childbirth and menopause. And men? Ya they get great metabolism and cracked voices at 15. To make everything even more unequal in my house, I am the only one with a real sweet tooth. Sure, every once in a while Jorge will have a sweet…but he doesn't get all cracked out if he goes without sugar for 2 days like I do. He also actually enjoys exercise…what a freak. 😛
Which is where a dessert just for me comes into play! So when I saw these on The Scene From Me, and found out that they are ass friendly and in one of my all time flavors, lemon…I knew I had to make them soon! These Coconut Lemon Pudding Cakes were a great, easy treat for two…or in my case 1. I tried one warm out of the oven and the next day I tried the other cold. And in my opinion the cake was much better warm. These will definitely be a new staple quick fix dessert in my house!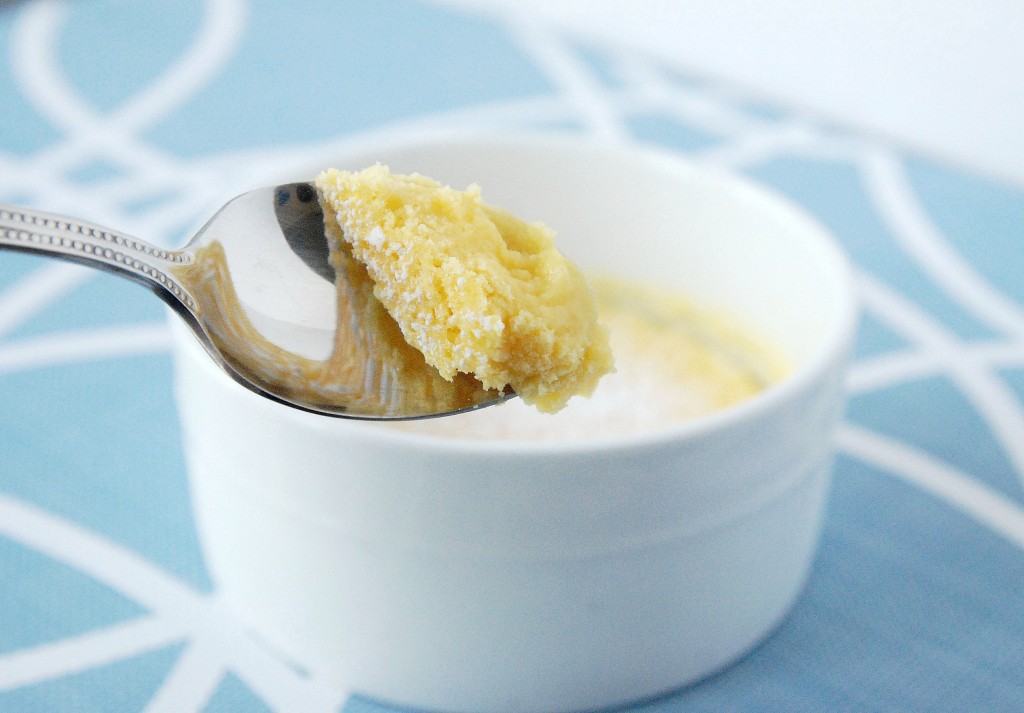 Coconut Lemon Pudding Cakes
Recipe Note: I made mine the bright cheery yellow by adding a few drops of yellow food dye.
Ingredients:
1/3 cup sugar
2 tablespoons all-purpose flour
1-1/2 teaspoons grated lemon peel
1/8 teaspoon salt
1/2 cup coconut milk
1 egg yolk, lightly beaten
2 tablespoons lemon juice
1 egg white
powdered sugar for dusting
Directions:
In a small bowl, combine the first seven ingredients. In another small bowl, beat egg white until stiff peaks form. Gently fold into lemon mixture.
Pour into two ungreased 6-oz. ramekins or custard cups. Place in a shallow baking dish; add 1 in. of hot water to dish.
Bake, uncovered, at 350° for 35-40 minutes or until a thermometer reaches 170°. Allow to cool in water bath for 10 minutes before carefully removing cups to a wire rack. Serve warm or refrigerate.