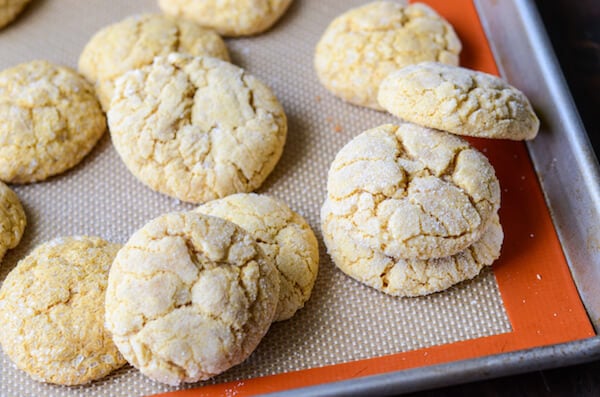 Today I had to drive Jorge to the airport. The airport is close to downtown, so after dropping him off I wanted to run a few errands. One of my last stops was a salvage yard in a not so kosher part of town.
I was looking for a few nice pieces of reclaimed wood for photography. For the first twenty minutes, everything was going fine…and then the guy in charge of the wood found me picking out pieces I wanted. When he asked what I was going to do with the old pieces of a barn door I was buying — I explained that I do food photography. Who wants to guess his next question? "Ohhh, so you must be one of them girls who has a um — what y'all call 'em — blogs?" The sentence itself doesn't sound that bad, but I was so taken aback with the overwhelming snide tone that he used. I didn't even think before I responded with "No, I'm a cookbook author and I do my own photography."
Yes, I had instant respect from the guy after that…but what I really wish I would have said was "Yes, I'm a successful food blogger who built my own business from nothing. I develop my own recipes, photograph them and do many other jobs on the side. I manage the back end of a heavy traffic website as well as provide the content all on my own. I also do recipe development and food photography (for everything from magazines to brands), I have written two cookbooks and I do television occasionally. And because I do all of this — I am able to pay my bills every month and live a very fulfilling life. What do you do?"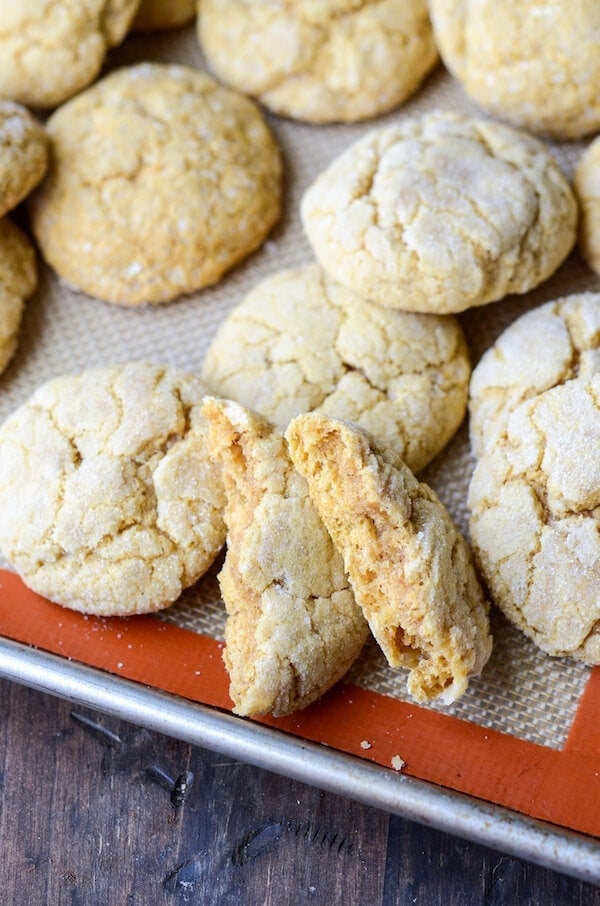 I hate that as food bloggers we have a stigma against us. Anyone can be a food blogger (or any kind of blogger for that matter), but to do a food blog successfully is not easy. It takes a lot of dedication, hard work and faith…and it is most definitely not something to look down upon. I am a food blogger Mr. Salvage Yard guy, and a damn good one at that.
My first thought when I was driving home was that he can sweat all day in the sun moving old wood…and I am going to make Pumpkin Sugar Cookies in my air conditioned home. I feel like it's the proper kind of justice.
These cookies are very soft and fluffy pumpkin cookies. I like rolling them in a coarse sugar for a little texture on the outside of the cookie. If you are looking for a chewy cookie — these aren't the ones for you. I am working on a chewy recipe though so stay tuned!
Yield: 18 cookies
Pumpkin Sugar Cookies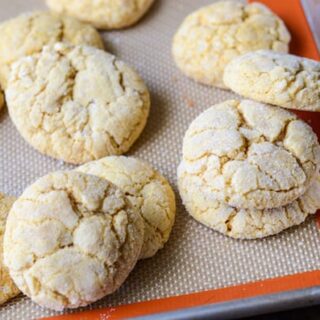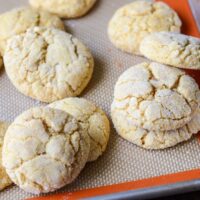 Pumpkin Sugar Cookies are soft, chewy, and just insanely good. This pumpkin cookie recipe is a definite must-have for your baking list this fall!
Additional Time
5 minutes
Ingredients
1 2/3 cups all purpose flour
1 teaspoon cream of tartar
1 teaspoon baking powder
1 teaspoon cinnamon
1/2 teaspoon baking soda
1/4 teaspoon salt
5 tablespoons unsalted butter, room temperature
3/4 cup granulated sugar
1 large egg
1/3 cup pumpkin puree
1 teaspoon vanilla extract
sugar for rolling
Instructions
Preheat oven to 350°F. Line two baking sheets with parchment paper or silpats. Set aside.
In a medium bowl, whisk together flour, cream of tartar, baking powder, cinnamon, baking soda and salt. Set aside.
In a stand mixer, beat butter and sugar until light and fluffy. Add egg, pumpkin and vanilla extract, mixing until combined. Add flour mixture, mixing until completely combined.
Roll one heaping tablespoon of dough into balls (dough will be sticky) and then roll in sugar. Place on prepared baking sheet - leaving about an inch for spreading.
Bake for 8-10 minutes, until the centers are set. Remove from oven and let cookies rest on baking sheet for 5 minutes. Then transfer to a wire rack to cool completely. Store in an airtight container for up to 5 days.
Nutrition Information:
Yield:
18
Serving Size:
1
Amount Per Serving:
Calories:

111
Total Fat:

4g
Saturated Fat:

2g
Trans Fat:

0g
Unsaturated Fat:

1g
Cholesterol:

19mg
Sodium:

96mg
Carbohydrates:

18g
Fiber:

1g
Sugar:

9g
Protein:

2g
Want to Save This Recipe?
This post may contain affiliate links. Read my disclosure policy.