Rosemary, Parmesan, and Pancetta Scones are perfect for a quick savory breakfast or snack. Full of flavor, these scones are easy to make and great for on the go.
Rather have a sweet scone? Try this Strawberry Shortcake Scones recipe.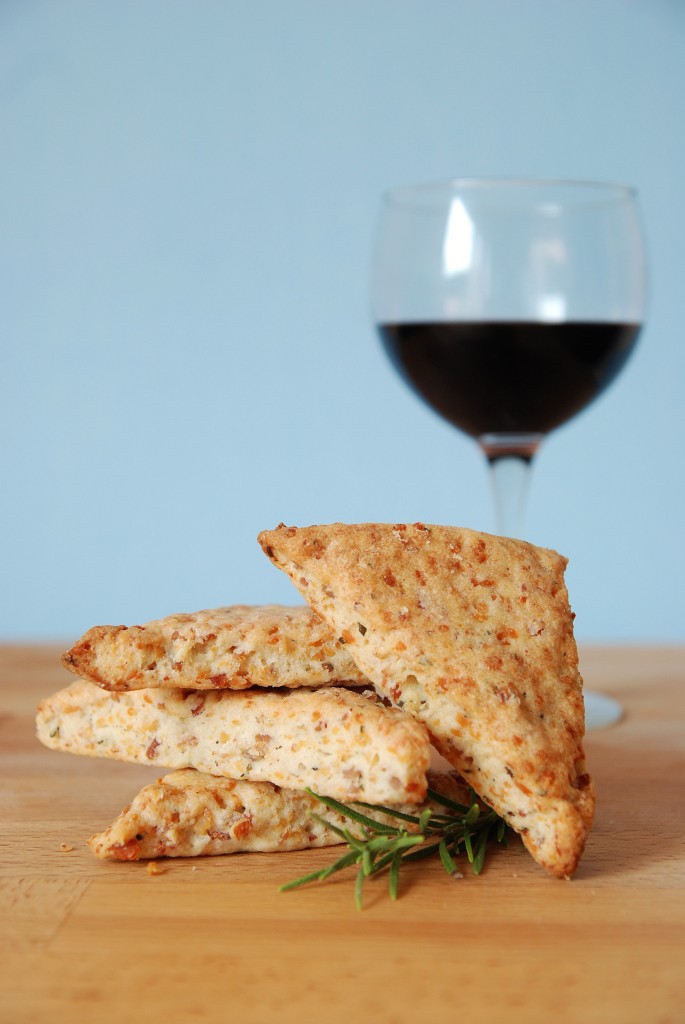 Rosemary, Parmesan, and Pancetta Scones
I learned something this week, it sometimes is ok to have two of something. Two glasses of wine….two scones…and apparently two women. This past week I was pulled over for speeding and was sure that I was going to get a big fat ticket. To say the least, I was less then thrilled. But after running all my info the cop walked up to the door and handed me my warning ticket paper and asked me for my number. I smiled and said sorry, I'm married. To which he replied, So am I! And then continued to try to get my number. When did this become ok or the norm in our society? I mean, I get it, people cheat. Probably more then I like to think. But I didn't know it would happen just like that. Eventually he got the hint, and thankfully still let me go without a ticket. All of my friends got a big kick out of it when I told them and I guess I learned that sometimes having two of something isn't always bad….especially when it is two of these scones!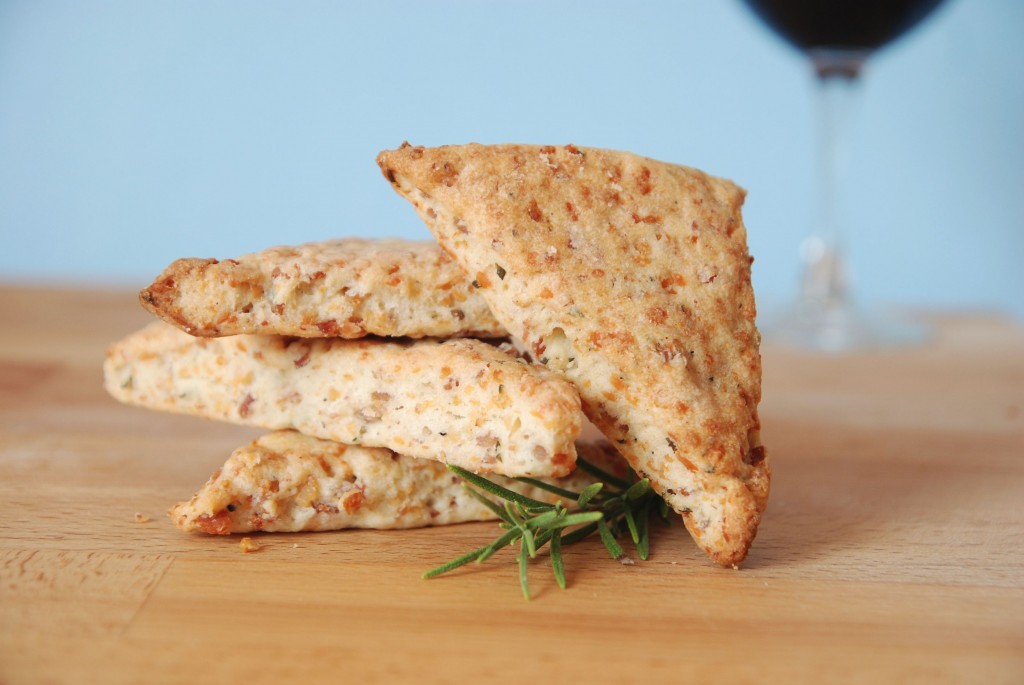 Yield: 16 Scones
Rosemary, Parmesan, and Pancetta Scones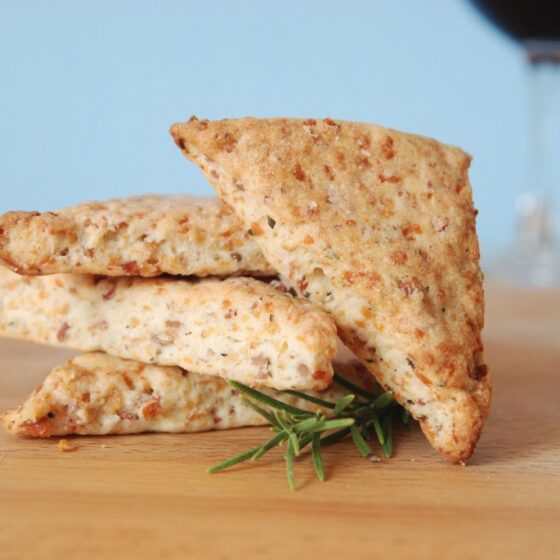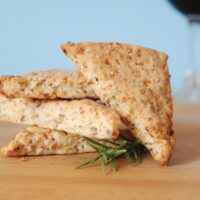 Rosemary, Parmesan, and Pancetta Scones are perfect for a quick savory breakfast or snack. Full of flavor, these scones are so easy to make!.
Total Time
1 hour
15 minutes
Ingredients
12 slices pancetta
3 cups all-purpose flour
1 tablespoon baking powder
1 egg
1 tablespoon sugar
1 stick unsalted butter, room temperature, cut into pieces
8 ounces parmesan cheese, grated (about 1 1/2 cups)
1/2 cup thinly sliced green onions
3 tablespoons fresh rosemary, chopped
1/2 teaspoon freshly ground black pepper
1 cup heavy cream
Instructions
Preheat the oven to 400 degrees F.
In a medium skillet, cook the pancetta, stirring, until crisp, about 5 minutes. Remove with a slotted spoon and drain well on paper towels. Once cooled, chop.
Into a large bowl, sift together the flour, baking powder, and sugar. Cut in the butter, cheese, green onions, rosemary and pepper with a pastry blender or fork, and work just until it starts to form lumps and come together.
Add the pancetta. Add heavy cream and work just until it becomes a sticky dough, being careful not to overwork. Wrap dough in saran wrap and refrigerate for 30 minutes.
Turn out onto a lightly floured surface and pat until it comes together. Form into 2 large circles, about 7 inches in diameter and 3/4 inch thick and cut each into 8 wedges with a sharp knife.
Transfer to baking sheet with a spatula, leaving 1/2-inch space between each wedge. Bake for 20-22 minutes, until golden brown. Remove from the oven and let cool slightly on the baking sheet. Serve warm.
Notes
A Novice Chef Blog Original (Thanks to Christina Sloan!)
Nutrition Information:
Yield:
16
Serving Size:
1
Amount Per Serving:
Calories:

366
Total Fat:

27g
Saturated Fat:

13g
Trans Fat:

0g
Unsaturated Fat:

11g
Cholesterol:

71mg
Sodium:

364mg
Carbohydrates:

22g
Fiber:

1g
Sugar:

1g
Protein:

9g
Want to Save This Recipe?
This post may contain affiliate links. Read my disclosure policy.