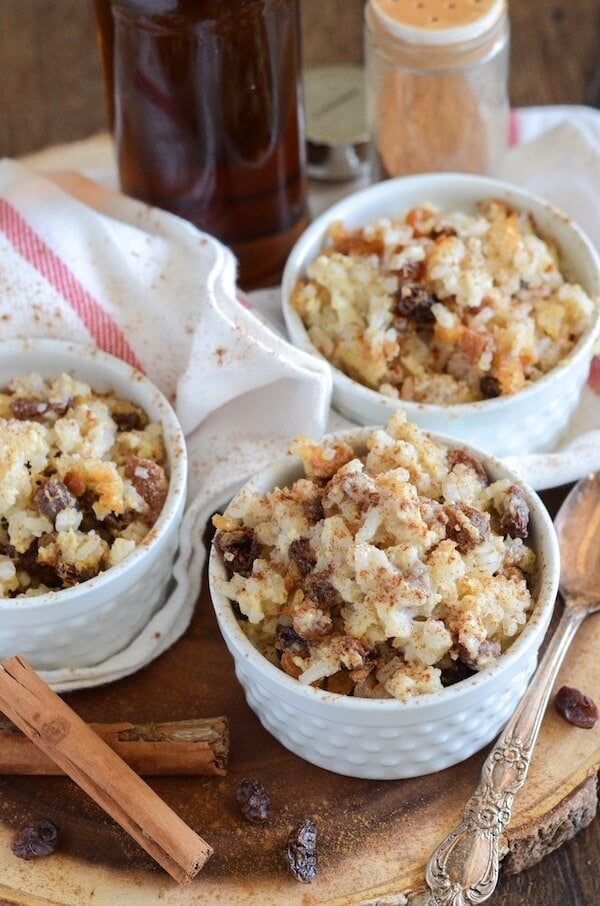 It's Monday, so I think we all need a recipe with some rum. Rum Raisin Baked Rice Pudding to be exact! Knowing that a 3 day weekend is coming up is the only thing that is going to get me through this week.
Do all of you have a bunch of 4th of July plans? Jorge and I were invited to a few things, but it's so hard to go with the kiddos to do most things. The girls still like to get about 11 hours of sleep at night and you dang well better not mess with their sleep! Ha!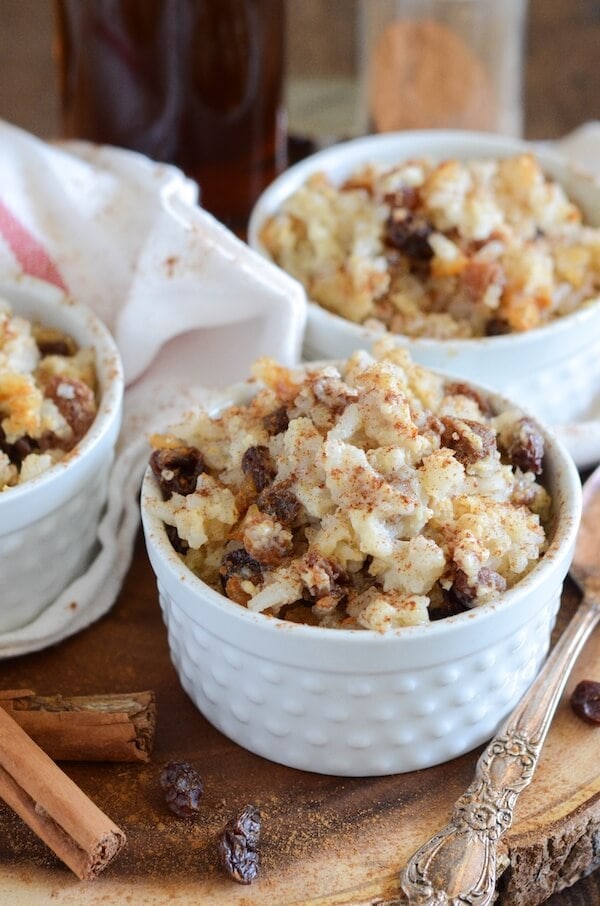 However, I am super excited to take the girls to our big neighborhood celebration. It might be on the 2nd instead of the 4th, but they are going to have food trucks, face painting, bouncy houses, a beer tent (yay adult drinks!) and fireworks. Hopefully they will sit still enough to actually get their face painted! As Ellie & Lyla grow, it's so fun to get to see them starting to enjoy all this kind of stuff.
They had rice pudding for the first time last week and I finally found a way they will eat rice besides in risotto! Let's all pretend that it's not actually dessert rice that is covered in cinnamon and sugar. ;-)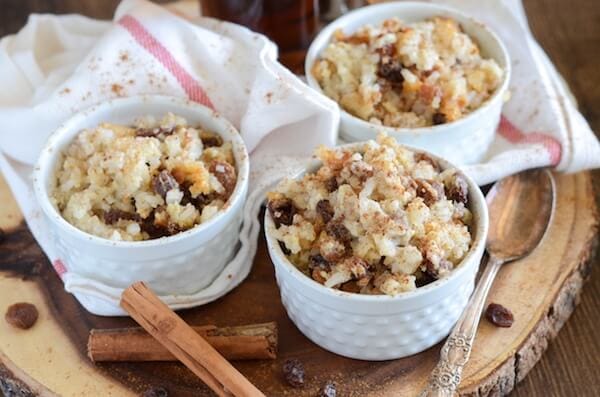 This Rum Raisin Baked Rice Pudding is a classic version of rice pudding that happens to be a gluten free dessert. It is the perfect way to use up any leftover plain rice.
There are two ways to make rice pudding – on the stove top and in the oven. The stovetop version has a consistent texture the whole way through and I usually make it without eggs. The baked version has a layer of rice and a layer of pudding on top. It is a true custard made with three eggs.
Head on over to Dixie Crystals for the RECIPE: Rum Raisin Baked Rice Pudding
This post may contain affiliate links. Read my disclosure policy.