Sparkling Blackberry Mint Aguas Frescas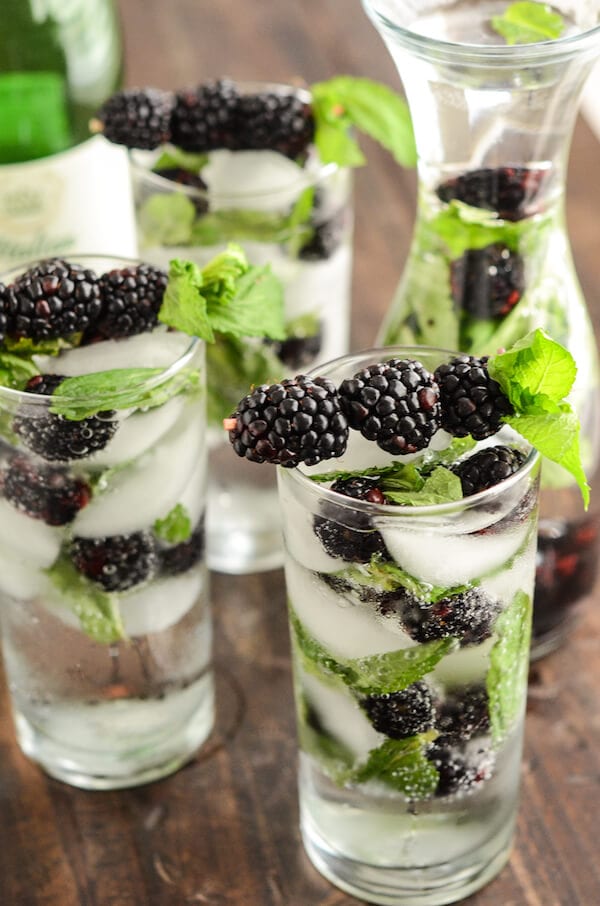 The holiday parties are here and that means cocktails are in abundance. Don't get me wrong, I love a good cocktail. However, with the girls in tow, I like to keep myself busy with a fun mocktail.
Mocktails tend to contain a lot of calories (heck, so do regular cocktails!). So I find Aguas Frescas to be an awesome way to skip all the unneeded calories and still have a fun colorful drink to sip on. If I am really in the party mood, I will even add a sugared rim to my glass.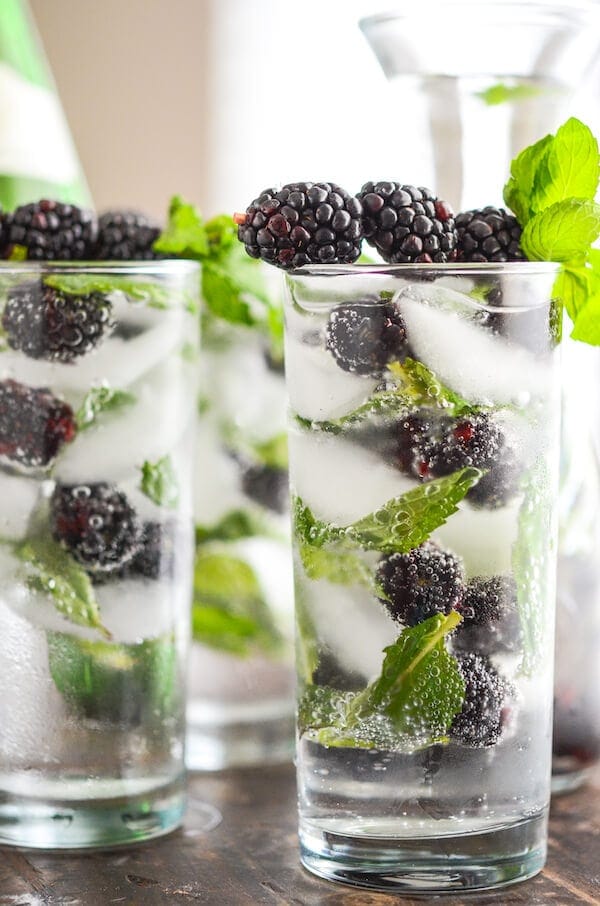 For this particular drink, I used some bright Driscoll's Blackberries and fresh mint I have growing on my porch in my pallet herb garden.
I know most people aren't as lucky to have such mild winters as we do in Florida, so I love that Driscoll's is able to bring fresh berries to everyone through all the seasons! And because I love bubbles, I served it with my favorite sparkling water from Whole Foods.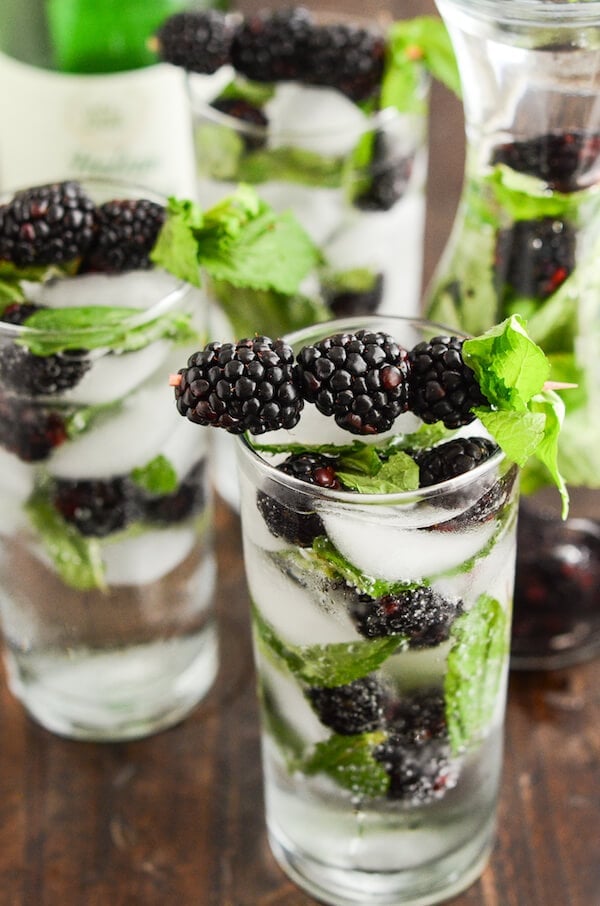 The wonderful part about this drink is the possibilities of flavor combinations. I grew up drinking this Mexican specialty in Texas and we always used some kind of fresh berries or fruit. You can also puree the berries/fruit if you prefer more flavor. Sparkling or flat water both work great and you can also always skip the sugar as well!
Sparkling Blackberry Mint Aguas Frescas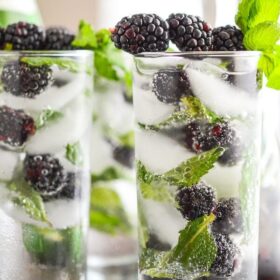 Ingredients:
1 pint Driscoll's blackberries
1 bottle sparkling water
1 small handful fresh mint leaves
3 tablespoons granulated sugar
Directions:
Combine all ingredients in a large pitcher and add 6 cups ice. Serve immediately.
To fancy this drink up for entertaining, you can always serve it with a sugared rim!
Disclosure: I was compensated to create this recipe via the Kitchen PLAY network on behalf of Whole Foods and Driscoll's. However, as always, all opinions are my own.
This post may contain affiliate links. Read my disclosure policy.