Homemade kettle corn is a sure sign of fall! This classic sweet and salty recipe is the perfect kid-friendly snack that's fun to make and eat!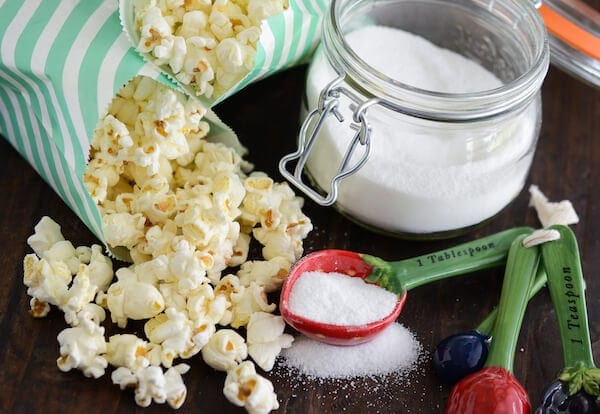 I'm not sure why, but Fall to me means popcorn time.
I mean, don't get me wrong, Fall also means pumpkins, cinnamon and snack size candies (Hellloooo Halloween candy aisle — I missed you)…but it also means it's time for kettle corn!
During the Fall months growing up, my Mom used to surprise my sister and I with caramel corn (speaking of caramel corn, you totally have to try this Cranberry Orange Caramel Corn!) when we got off the bus.
Then on trips to a little town called Old Town Spring, we used to buy a big bag of Kettle Corn.
It was made in a big metal cauldron and I always thought it was so cool.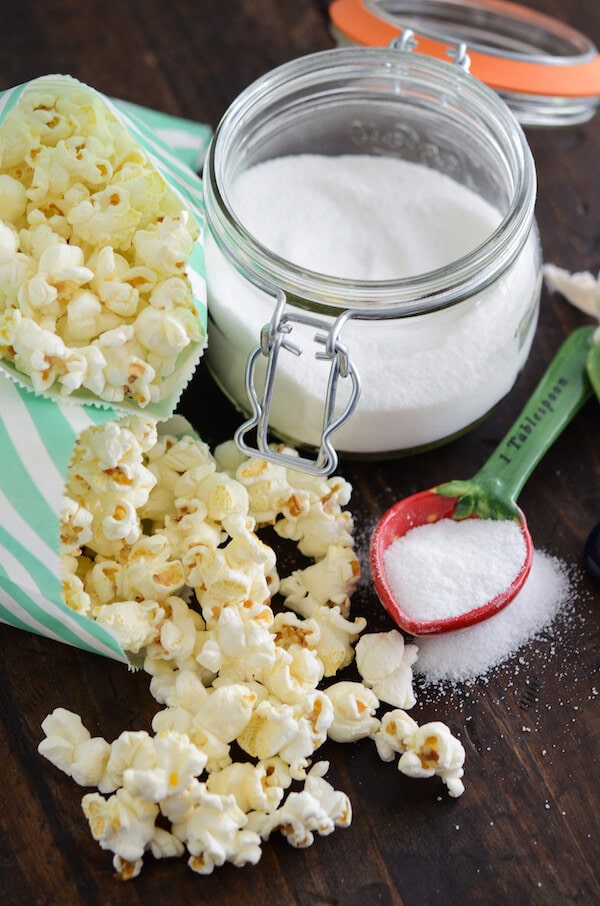 Years later I discovered that Kettle Corn isn't all that mysterious.
You don't have to have a big metal cauldron to make it! Heck, you just have to have a big pot! :-)
Head on over to Dixie Crystals to find out how I made this Sweet & Salty Kettle Corn!
This post may contain affiliate links. Read my disclosure policy.