Tequila Lime Bars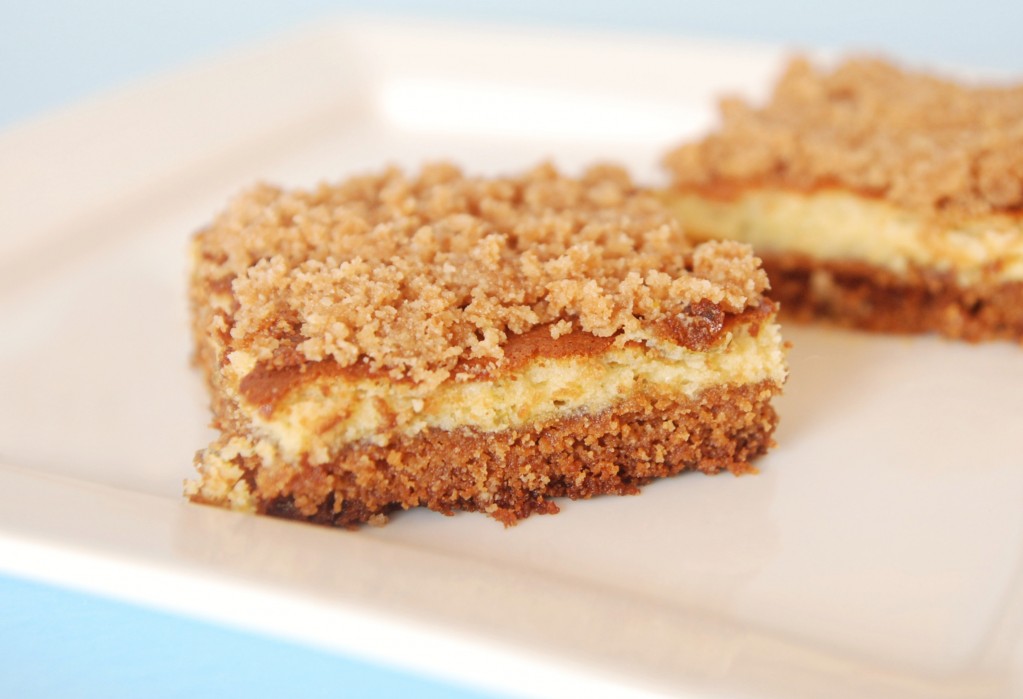 Hey kiddos! We have one hell of a party going on over here today, Tequila and a Giveaway! Speaking of tequila…did you see these beautiful Tequila Lime Bars? They are so heavenly, it was incredibly difficult to just eat part of one..but then I remembered Jillian Michael's 30 Day Shred I still had to do and it was pretty easy to walk out of the kitchen. That woman is insane. I started her workout on Monday and when I go to climb the stairs I literally cry out loud. But anyways, enough of me whining about being a wimp, these bars are seriously scandalously delicious. And in case you forgot, not only do we have Tequila at this party, but we also have a giveaway! That's right, KitchenAid has generously decided to hand over one of their beautiful 12 cup Food Processors to one of you! How excited are you right now? My guess is pretty damn excited!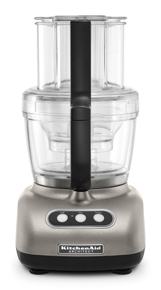 That could be on your counter soon! You even get to pick the color! And now is the time where you say, Thank You Jessica! No, not me Jessica (you should still say it to me though), but Jessica from KitchenAid! In a funny little side story, Jessica and I met a while back at the SoBe Food Network Wine & Food Event and then "bumped" into each other on twitter a while later, which leads us to her generously offering to give one of these beauties to one of you! Now back to this Food Processor, not only does it have a 12 cup, but it also has a 10 and 4 cup work bowl as well! Which means you can mince a clove of garlic in the 4 cup, make pesto in the 10 cup, and finish with these Tequila Lime Bars in the 12 cup! This food processor really is impressive! Most do not come with multiple size bowls to work with! I really love that it comes with multiple sizes and has the extra wide feed tube to fit all fruits/veggies for slicing easily. Now whoever is lucky enough to win, can make these Tequila Lime Bars easily! With the 12 cup work bowl, these are extremely easy to put together…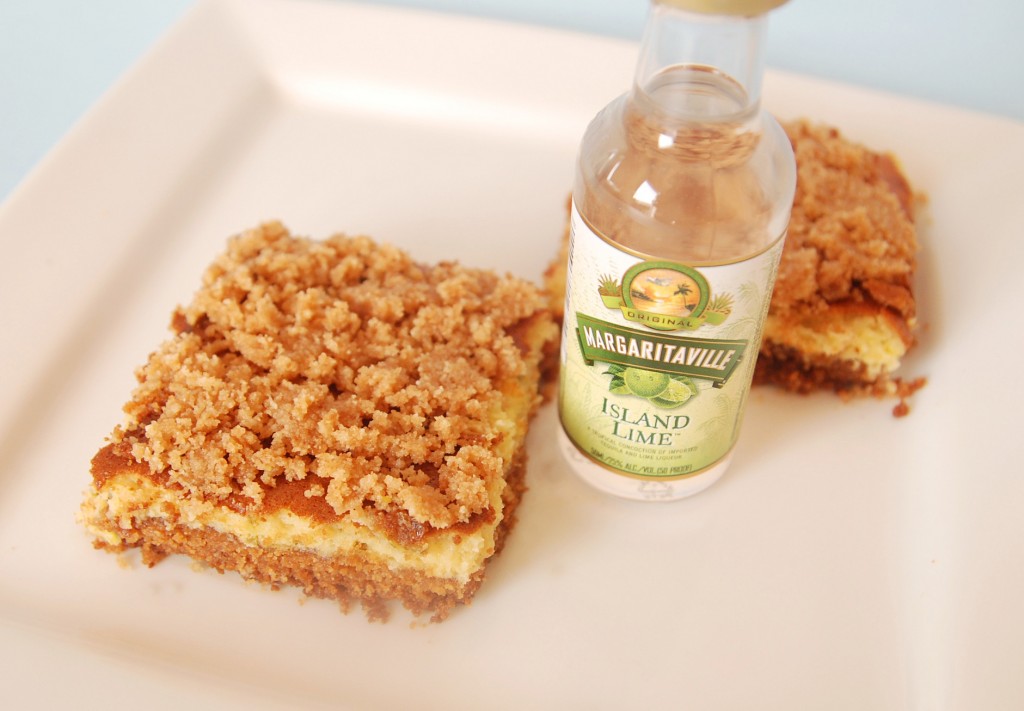 A few words about these Tequila Lime Bars…First I changed the name. I kept calling them Tequila Lime Bars, when they are actually Tequila Bars…but I think Tequila Lime Bars fits better anyways. I also used Lime Tequila instead of regular tequila, and think it added that little extra something to them. I bought the mini bottles instead of large bottle because I am a Patron girl, and do not want a whole bottle of Margaritaville tequila taking up my Patron's spot! If you do not want to buy the whole bottle, you will need 1 1/2 little bottles to complete this recipe. For two bottles, it cost me 2 dollars. Also I used true Key Limes and think they really were perfect in this recipe. If you are able to find them, spend the extra money and use them instead or regular limes! You will need double the amount of key limes, as in the recipe, since they are half the size. And lastly, even if you are not a Tequila fan (shame on you), you should give these a try. My husband hates tequila but thought these were delicious…and they really were!
Tequila Lime Bars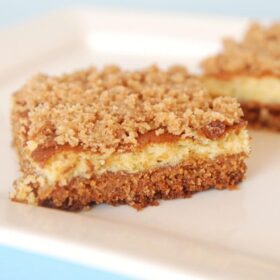 Ingredients:
1 12-ounce box vanilla wafers
1/2 cup pine nuts
3/4 cup unsalted butter (11/2 sticks), melted
1/3 cup Margarita Ville Island Lime tequila
1/2 cup fresh lime juice
5 large egg yolks, plus 2 egg whites
1 14-ounce can sweetened condensed milk
1 tablespoon sugar
Agave nectar for drizzling
zest of 2 limes
Directions:
Preheat the oven to 350. Pulse the wafers and pine nuts in a food processor until well ground up. Add the melted butter and blend until evenly mixed. Set aside 1/3 cup of crumbs; press the rest evenly into a 9-by-13 baking pan. Bake until golden brown, 15 to 18 minutes. Cool.
In a medium bowl, thoroughly whisk together the tequila, lime juice, egg yolks, lime zest and condensed milk.
In another medium bowl, beat the egg whites and sugar with an electric mixer until they hold soft peaks. Gently fold the egg whites into the tequila mixture. Spread the filling evenly over the crust and bake for 25 minutes; cool. Sprinkle the reserved crumbs on top. Chill in the fridge for 2 hours or overnight before cutting. Drizzle with agave nectar, if desired.
——————————————————————————————————————–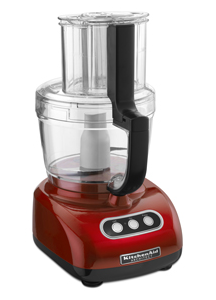 Now for that special giveaway I mentioned! You have 3 chances to win. Make sure and post a new comment each time you do one of the three to get all chances to win!
1. Tell me which KitchenAid appliance you own is your favorite! In case you were curious mine is my Stand Mixer, Big Red. You can check her out in action here. She is the serious love of my life and has saved my arm with bread dough to many times to count!
2. Tell me, if you were to win, what you would use your new food processor for! May I suggest these Spicy Black Bean Burgers? Cause they are fabulous and on my menu for this week and definitely require a food processor! Or give this Pesto Chicken Pizza a chance!
3. And lastly you can tweet about this giveaway and mention this giveaway here on @TheNoviceChef thanks to @KitchenAidUsa! Or if you are not on twitter you can share it on Facebook, or "like" The Novice Chef Blog on Facebook. Then just come back here and announce you tweeted about it, facebooked about it, or "Liked" The Novice Chef Blog on Facebook.
You have between now, Thursday June 3rd and Sunday June 6th to get all 3 of your entries in. On Monday June 7th, I will use Random.org to choose a winner, and announce it here in this post, as well as email the winner. Please make sure and leave your email for me to contact you with to get your address and color choice for Jessica at KitchenAid.
GOOD LUCK!

Legal crap so I do not get sued: This giveaway is being sponsored solely by KitchenAid and I, Jessica of The Novice Chef Blog am receiving nothing in return for this except the joy of one of you getting an awesome Food Processor! Aren't I just a peach?!
_____________________________________________________________________________________
And we have a WINNER!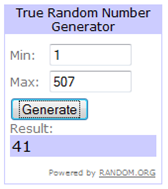 Congratulations Becca!

I think you deserve this since you climbed Mt. Everest and all! Please email me (jessica@thenovicechefblog.com) your full name and address so I can stalk you forward it on to KitchenAid and have them send out your brand new beautiful food processor!