The Best Pumpkin Mug Cake
Pumpkin Mug Cake! 6 Ingredients. 5 Minutes. Seriously – what are you waiting for??
Today was the perfect day here in Florida. It was overcast all day and it *almost* felt like Fall. I even had my first Starbucks drink! I only like to drink Starbucks in the Fall/Winter months — so this was a special treat for me. I am not a big fan of frozen coffee drinks, so I hold out for the colder months.
I tried the new toasted graham latte this week and really liked it. Like, REALLY liked it. I am now counting down the days until I head back to Target next week to get my fix.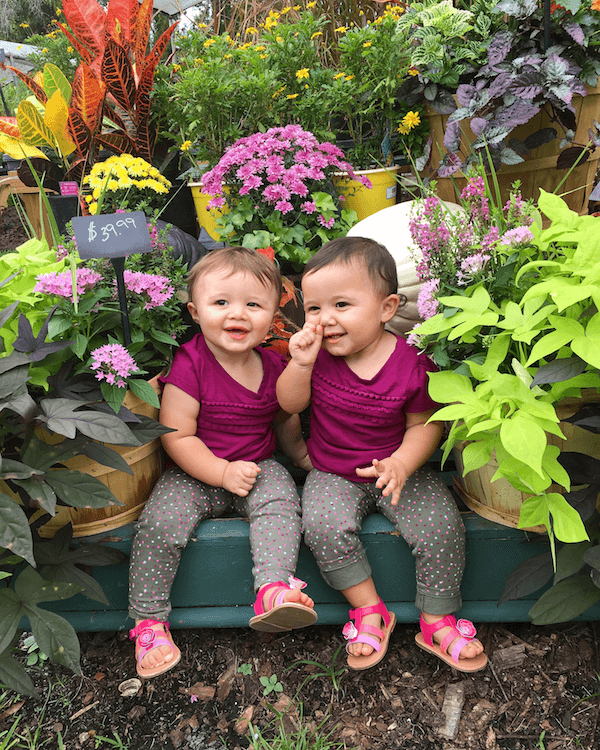 The girls have been beyond thrilled to be eating everything pumpkin lately. I know I have said it before, but they are seriously more pumpkin obsessed than I am. Yesterday Jorge and I each got a single bite of the pumpkin cheesecake we ordered and Lyla & Ellie inhaled the rest of it. Maybe they are trying to keep our jeans from getting any tighter.
With all the pumpkin love in this house, it should be no surprise that I have spent the last 3 weeks trying to create the best pumpkin mug cake, ever. I have tried 9 recipe combinations (for purely scientific reasons – of course) and this is by far the best.
Unlike the chocolate peanut butter mug cake and the red velvet mug cake before, this mug cake involves cake mix. It seriously was the easiest way to get the best base and flavor for this one. However, I stuck with the no egg rule — it really gives the cake a much better texture.
I promise you are going to LOVE this mug cake. You are probably going to want to make it every single night…consider this your warning. 😉
The Best Pumpkin Mug Cake
Ingredients:
6 tablespoons vanilla cake mix
2 tablespoons canned pumpkin puree
1 teaspoon pumpkin pie spice
1 tablespoon milk
1 tablespoon vegetable oil
whipped cream, for topping
Directions:
In a large mug, whisk (with a small whisk or large fork) together the cake mix, pumpkin puree, pumpkin pie spice, milk, and vegetable oil. Whisk until smooth.
Cook in the microwave on high for 1 minute and 30 seconds. Top with whipped cream (and extra cinnamon if you love it like me!) and serve immediately!
If you like this recipe, make sure and check out all of my favorite pumpkin recipes!