…the little I know about food bloggin'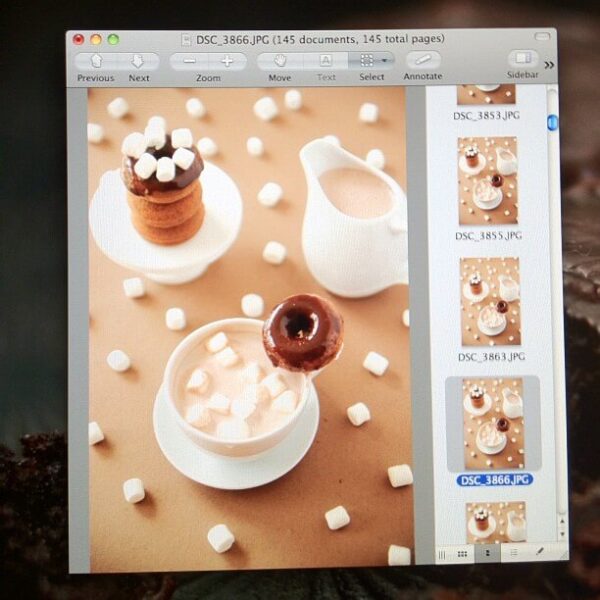 I get at least 3 emails a week asking for advice on how to have a successful food blog or how to "get more readers". At first it was flattering…Y'all actually think I know what I am doing?! HA! I am just learning as I go — like every other blogger out there. If you are looking for real advice, turn to one of the heavy hitters like Jaden of Steamy Kitchen. That girl knows what she is doing!
However, I figure that's not what you want to hear when you are emailing me….although I gotta admit, it would be easier to say I am just as lost as you. But to be a good girlfriend, here is a compliation of the advice I have given out in email over the last few months.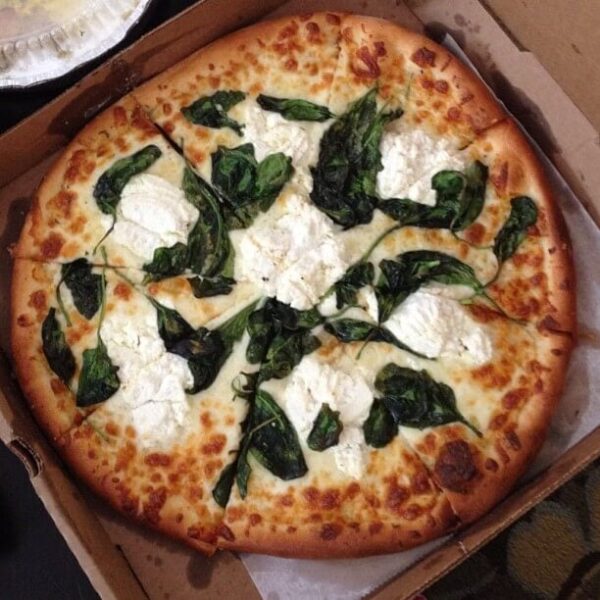 it's about the food…
First and foremost, blog about what you are passionate about. For me, that's stories and recipes. For others, it can be anything from restaurant reviews to how-to videos. Do what makes you happy and it will show through in your posts.
it just takes time…
This is my biggest piece of advice. There is no magic answer that anyone can give you, it really just takes time. Sure you can learn things about ads, photography and the tech side…but you can't learn how to become an overnight success. Instant success happens to about .01% of bloggers, the rest of us just keep putting in the time.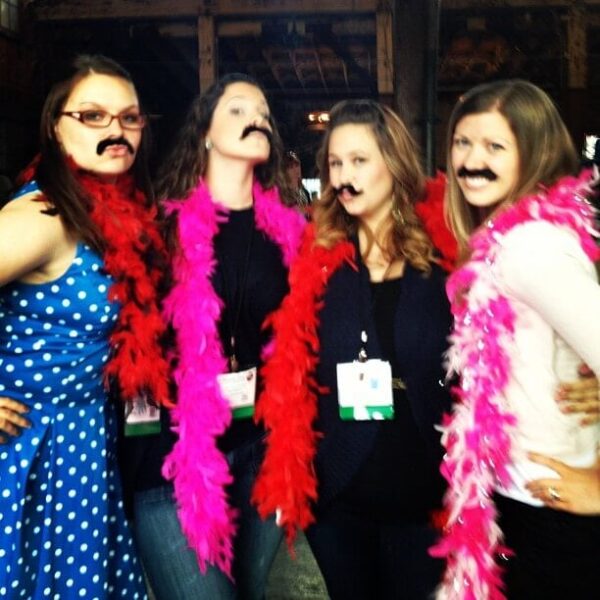 How do I connect with other bloggers?
Comment on their blogs! We all like to get comments and see that there are other people out there reading what we wrote besides our moms. So if you happen to come across a blog you really like, comment and let them know. Odds are they will comment back on your blog and you can start a fun conversation that way.
Go to conferences! One of the best ways to meet other bloggers is -believe it or not- offline. The photo above is of Megan, Tina, me and Lauren at Blogher Food from this year. I have also gone to Food Blog Forum Orlando and Nashville. All were an awesome way to meet other bloggers, but also a great way to learn.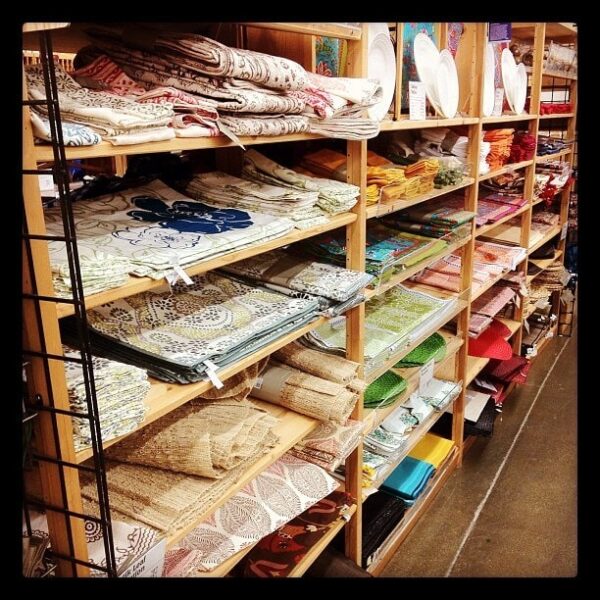 save your money…
When you start a blog, do the free version. It will be a while before you start making money so don't rush into spending it! I suggest starting with wordpress because eventually you will switch to it anyways. Use a free template and get started sharing your stores, photos and recipes.
when you are ready to upgrade…
Hire a professional to do it. There is nothing worse than crashing your own site and not being able to bring it back up. Or worse, making a super crappy amateur looking website. You can hire someone to do something as small as move your blog from blogger to wordpress or redesign your whole site. My web designer is Lindsay of Purr Design. She is AMAZING and was worth every penny. However, for the first 2 years, I had a free version on blogger and it treated me just fine.
buying your domain name…
The one thing that is worth the money from the start is your domain name. A domain name is the difference between something like thenovicechefblog.blogspot.com and thenovicechefblog.com. You can buy a domain as cheap as $5 a year…but if someone snatches it up before you, good luck getting it back from them. (i.e. this is why my blog is thenovicechefblog.com instead of thenovicechef.com — I can't get the people who own thenovicechef.com domain to sell it to me.)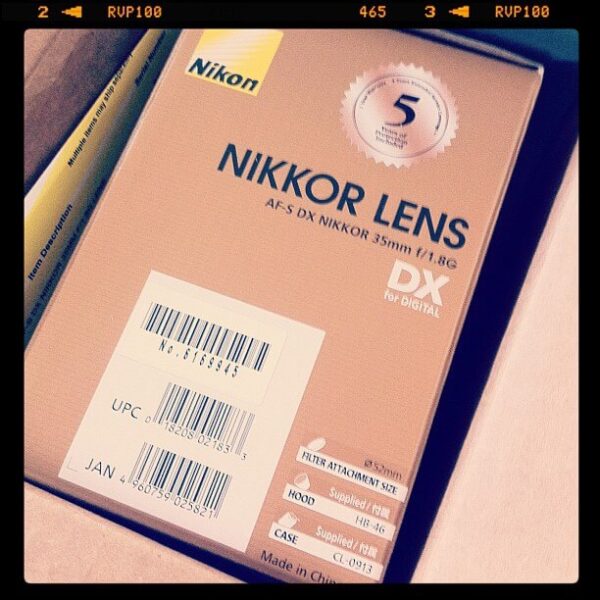 cameras and lenses and tripods, oh my!
It doesn't matter if you have a dSLR, a point & shoot camera, or an iPhone like I used in Seattle, you can get great photos. Use natural light (and never, ever flash) and focus on the subject you want to highlight. Hey did I mention, use natural light?! Some people take great photos using a studio lighting kit or a big special flash…but that takes a lot of time to learn and still never looks the same as natural light.
Once you are ready to move on to bigger (read — more expensive) gear, pick what works for you. I shoot Nikon, but people take amazing photos with Canon. Just get into a store and literally put your hands on the cameras. Find what feels right for you and your budget. You can also rent cameras/lenses from a lot of places to make sure you are making the right choice before you pay the big bucks!
As for lenses…there are just so dang many to choose from! I currently have a 17-55 mm/2.8 and a 35 mm/1.8. I mainly shoot with the 17-55mm, but the 35mm/1.8 is great for when the sun is going down early during the winter. For first time dSLR users, a 50mm is a wonderful first lens to start with.
A tripod is one of those things that is not a must have…but makes your life a lot easier. Not everyone has someone around to move things for them if they want to take an action shot (think pouring syrup on a pancake), but with a tripod you don't need anyone else! I have a cheap 5 foot tripod from amazon that works wonders and only costs me $23 dollars.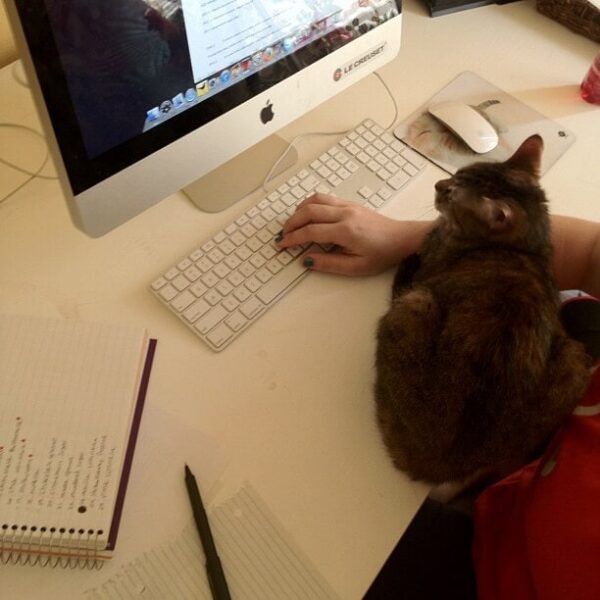 editing can take hours…
If you let it, editing your photos can take hours. However as I learned from Todd & Diane of White On Rice, if you get your camera settings right the first time, editing is a breeze. That means, read your camera manuel and learn how to work the aperture, ISO, white balance and more. Then when you are taking your photos they should be close to website ready.
but my pictures aren't "website ready" and need editing…
Don't worry, mine still totally need editing too. When I plug my photos into my computer they do not look like they do when I get them on there. I usually crop them to show off the food. I also play with the white balance, warmth and sharpness of a photo.
Lightroom vs Photoshop…
I use Lightroom for my editing, for a few main reasons.  First, it has everything I need. Second, it's easier to learn. Third, it's cheaper. If you are trying to do something crazy like remove a whole spoon from a picture or add in a whole plate…you need Photoshop. If you just want to enhance the photo you took, buy Lightroom.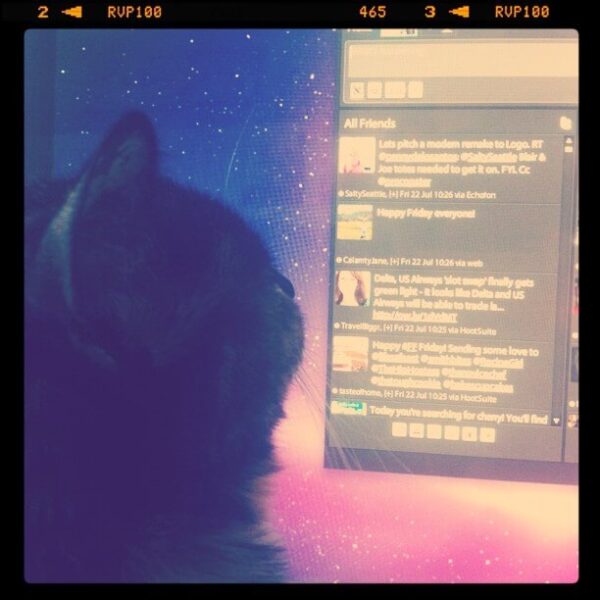 does social media matter?
It does if you want it too! I love social media and find it to be an awesome way to connect with other bloggers and readers. I also love that it's another outlet to share. For instance, all the photos in this post come from the app instagram (my username is thenovicechef if you want to find me). I don't need to share every photo of my animals, dinners and friends/family on this blog. This blog is mainly about food and I try to keep it that way. However, if someone wants to know more about my day to day life…they can see it all on the social media sites I use.
what social media sites should I use?
All! None! Just one! …it's up to you. Use whatever you feel comfortable with. I have a Facebook blog page, twitter and instagram account. I also love to use Pinterest to share recipes and ideas from other blogs/websites that I enjoy. I do not use linkedin, google plus or stumble upon. I don't like them, so I don't use them….but you should use whatever you feel comfortable with!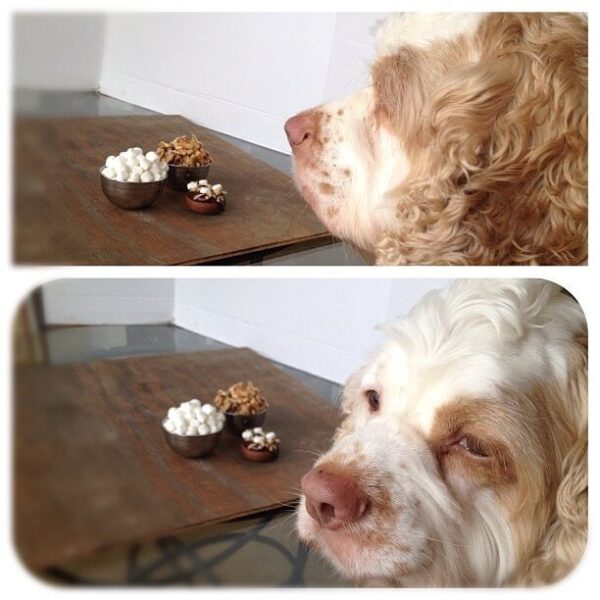 How do I know how many hits I get?
There are two popular websites (both are free!) that you can use to see how many hits your blog gets. Google.com/analytics is a big one, but there is also statcounter.com. Amanda of kevinandamanda.com has a wonderful post on how to use statcounter.com. Check it out for an awesome How-To post.
What is Google Page Rank?
Google PR is a ranking from Google — helpful aren't I? 😉 —  The higher your rank in google, the higher your website will come up when someone searches for something on your site. For example, if you search for Cake Batter Martini right now on Google, How Sweet Eats comes up first and TNCB comes up second. How Sweet Eats has a higher Google PR so she comes up first. If I surpass her, I would come up first.
What is my Google PR and how do I get it higher?
To check your Google PR, go to a website like this and type in your website domain. The more other websites link to you and you link to them, the higher your google page rank will become. Growing your Google PR takes FOREVER, so do not expect to see any growth overnight.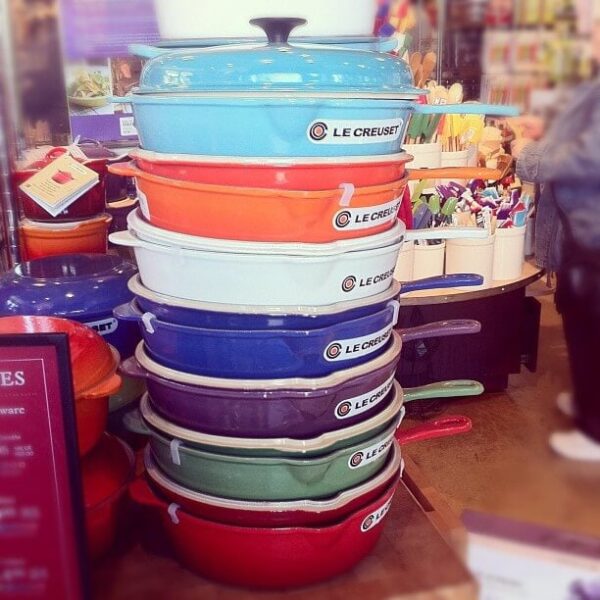 I wanna work with brands…
Just ask! No, seriously…just send them an email with your press sheet and tell them! If you can't find their email on their website, ask them on twitter or FB for it. Of course some of them are going to say no…but eventually someone will say yes. Don't always take their rejection personally. Sometimes they really don't have the budget or their company doesn't allow them to work with bloggers. But others really do see the value in working with bloggers and are happy to do something like a review, giveaway or sponsorship.
umm, so what's a press sheet?
A press sheet is just a one page sheet where you put information about you and your blog. I built mine in pages (on mac) and send it to people as a PDF. On mine I have everything from my stats (number of monthly hits), to my Facebook fans and even my two upcoming cookbooks. I also have a photo of myself and a list of the brands I have worked with. Put whatever makes you proud!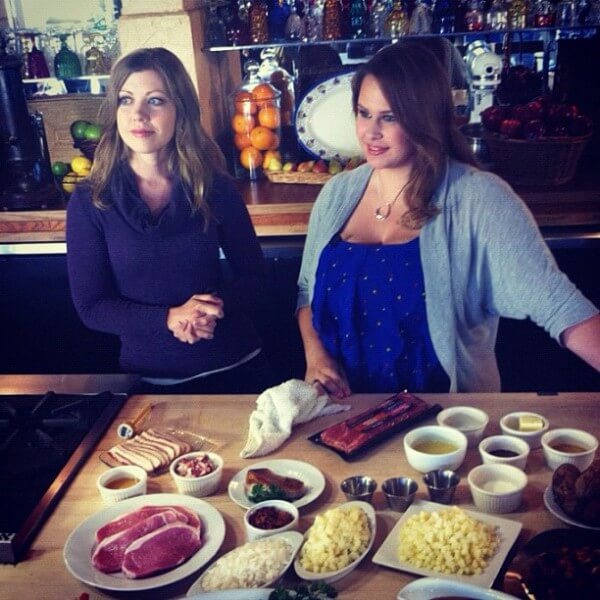 so you wanna be on tv…
First you have to ask yourself what kind of television do you want to be on. On your local live news? On something like Good Morning America? On the Food Network? Or do you want to shoot a video for a big company like Costco & Pork Be Inspired (which is what is going on in the picture above).
Lauren of laurenslatest.com (above on the left) was on Good Morning America. How? She won a contest! I have been on my local news doing live cooking demonstatrions. How? I asked! And as you can see above, Lauren and I got to do a fun video together for Costco & Pork Be Inspired. How? Well, we lucked out with that one.
But the point is, there are many ways to get on. If it's your dream, just ask! Worst they can say is no!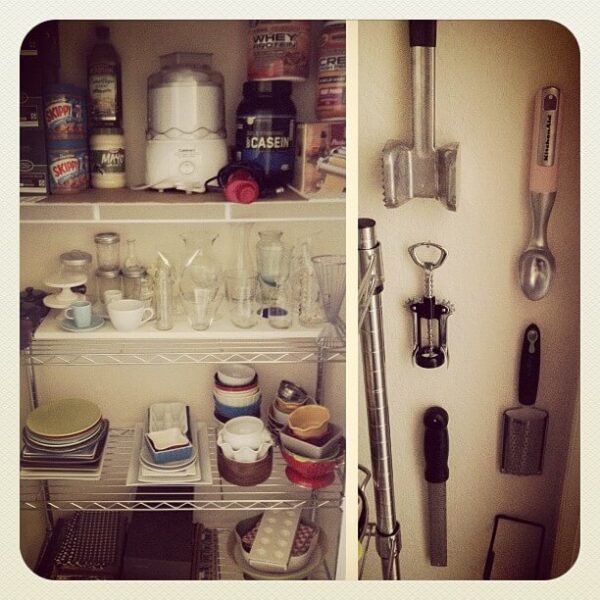 …but you never said, how do I really get more hits?
I totally told you at the very beginning…Time. I know, lame. But that really is the best answer! Other than that, you can also submit your photos to food photography sites like foodgawker and tastespotting. If they are accepted, you will see traffic coming from them. Also social media (twitter, Facebook and pinterest) can be a big help as well.
I still have more questions…
Ask away, in the comments! I promise to get to your question in the comment section as soon as I can…but I would like to do it in the comments in case someone else has the same question. Plus, you never know…another reader may be able to answer it before I can!