The video where I smile a lot & talk really fast.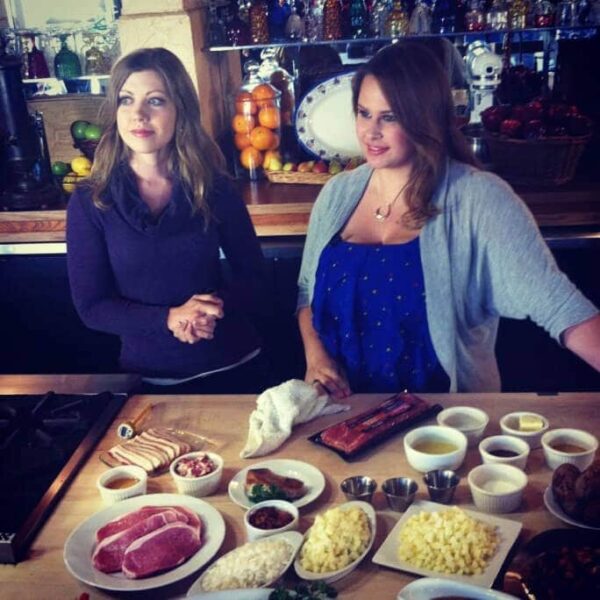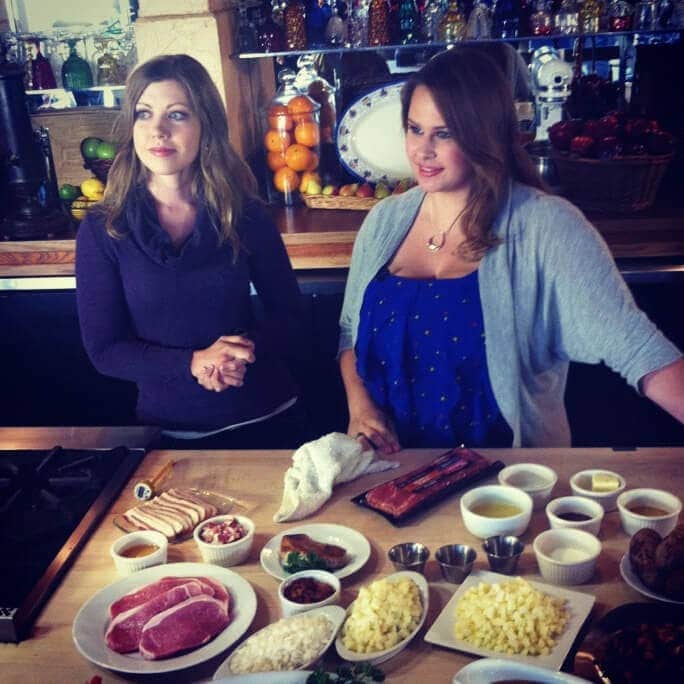 Back in June I made a video with my favorite girl, Lauren of Lauren's Latest and Jaden of Steamy Kitchen for Pork, Be Inspired and Costco.
Lauren and I talked about Fall dish ideas using pork chops that we thought sounded tasty (even though it was May and sooo not time for things like maple gravy or apple bacon hash…), she took the time and developed the recipe and I tested the recipe she developed — which is delicious, in case you were wondering. 🙂
Then we showed up in Seattle to shoot the video. I was expecting a webcam and someone to bring a tube of lipgloss (Hey! Don't judge, that's how bloggers do it!!). But instead they took us through hair and makeup, a course on talking on videos and showed us how the videos were going to work…with big professional cameras and cute sound guys.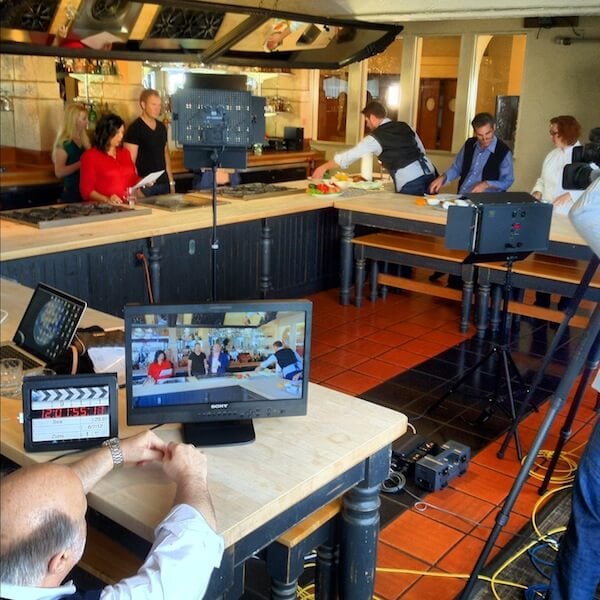 And after that, everything they said went right out of my head. I smiled like a giant cheese ball the entire time and I couldn't remember what went into the hash. We took it from my part with the hash about 344 bajillion times. I am SO much better at live television.
I also talked wayyyy too fast…which is nothing new…just ask my Dad who doesn't hear half of what I say. On a normal day, I talk like a drunken valley girl on crack. Add in a camera and a bunch of ingredients I can't keep straight and I sound like an auctioneer at the grocery store. But it's all ok because who doesn't like a fast talking, manic smiling woman? Right?!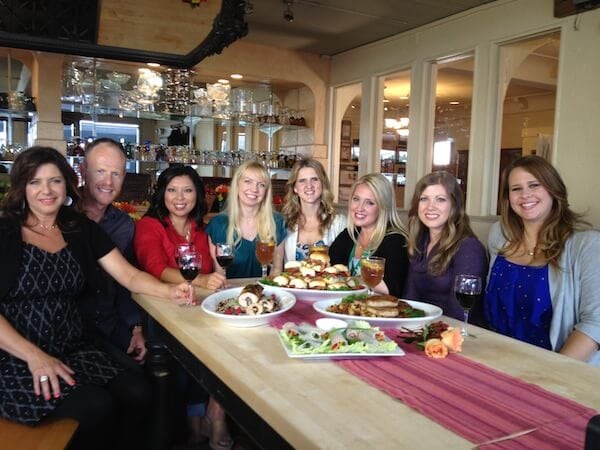 All of these other lovely people also made videos featuring the amazing pork you can find at your local costco. To see their videos, check out Pork, Be Inspired's youtube channel! Also, for the recipe Lauren and I are making in the video, visit her website: Pan-Seared Pork Chops with Maple Gravy & Apple Bacon Hash.
Now with no more ways to delay, here is the video where I smile a lot and talk really fast. Grab a bottle of wine and drink along. Then after you are done, try saying Pan-Seared Pork Chops with Maple Gravy & Apple Bacon Hash three times fast. I dare you.