Skinny Wheat Germ Oatmeal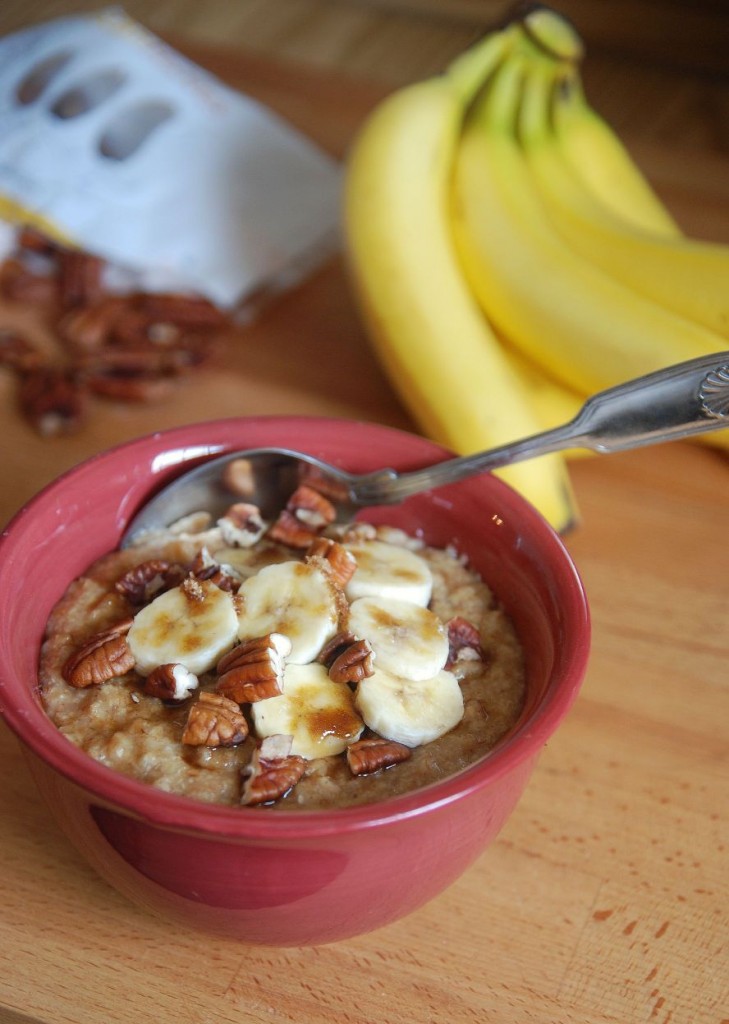 It's no secret that I have a love for everything breakfast. In high school I got to have a Poptart every day of my life. It was practically one of the only reasons I got out of bed in the morning. I was devastated to learn in my adult life that they are practically all sugary cardboard. But I digress, one of my biggest shocks about breakfast was finding out that some people function without eating breakfast in the morning. I actually turn into a super bitch if I haven't been fed within a reasonable amount of time after waking up. A few years ago I was on vacation with Jorge and one of my best friends Christina to Puerto Rico. We woke up early one morning to go to El Yunque (the rain forest) and it was about an hour and a half drive from where we were staying. I told Christina that I had to eat. She said ok, no problem, we are going to go to this amazing little bakery in the foothills of El Yunque. And of course I thought, YES! Bakery! Sweets for breakfast, Score! But an hour in to the drive and all of a sudden Christina was pulling over into a roadside stand and said "Here! Please, EAT! Please!". Apparently I was being a major snarky bitch not quite myself and she couldn't take it anymore. Jorge was just laughing to himself in the backseat saying, "She did warn you. You must feed her or she attacks".  Ever since that day when Christina and I are together and I mention I'm hungry we happen to find food within seconds.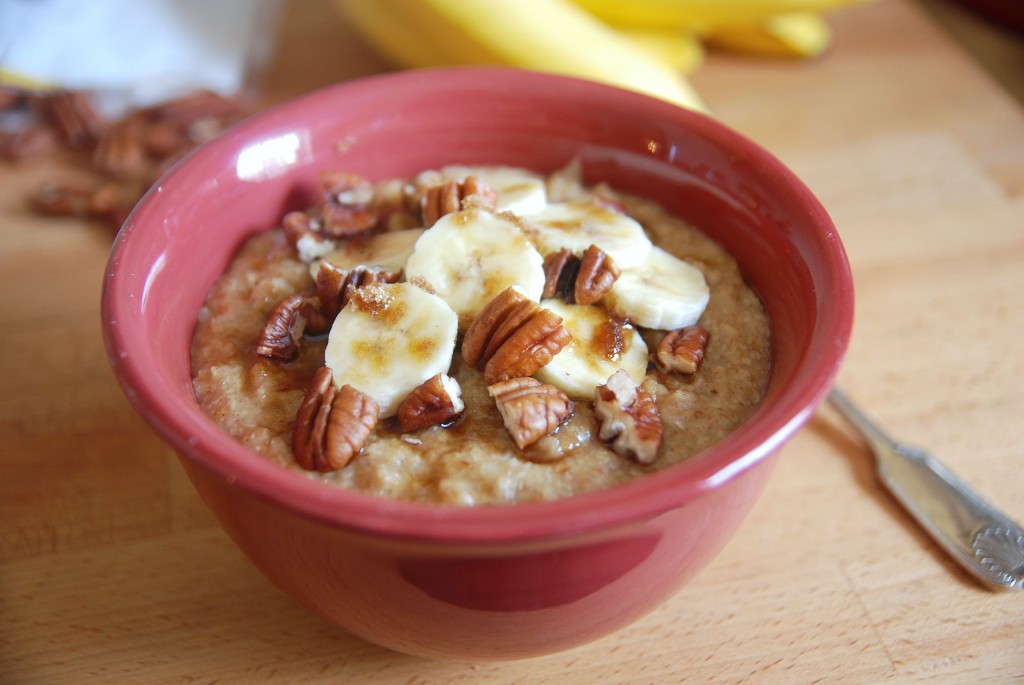 This Skinny Wheat Germ Oatmeal fits my criteria for a good breakfast. First of all I can have it ready to go in under 20 minutes…which fits within my time frame of having to eat. It also is a large serving for a reasonable amount of calories/points…which is always important. And while it may be high in carbs, the beginning of the day is the best time to have those! You have all day to burn them off!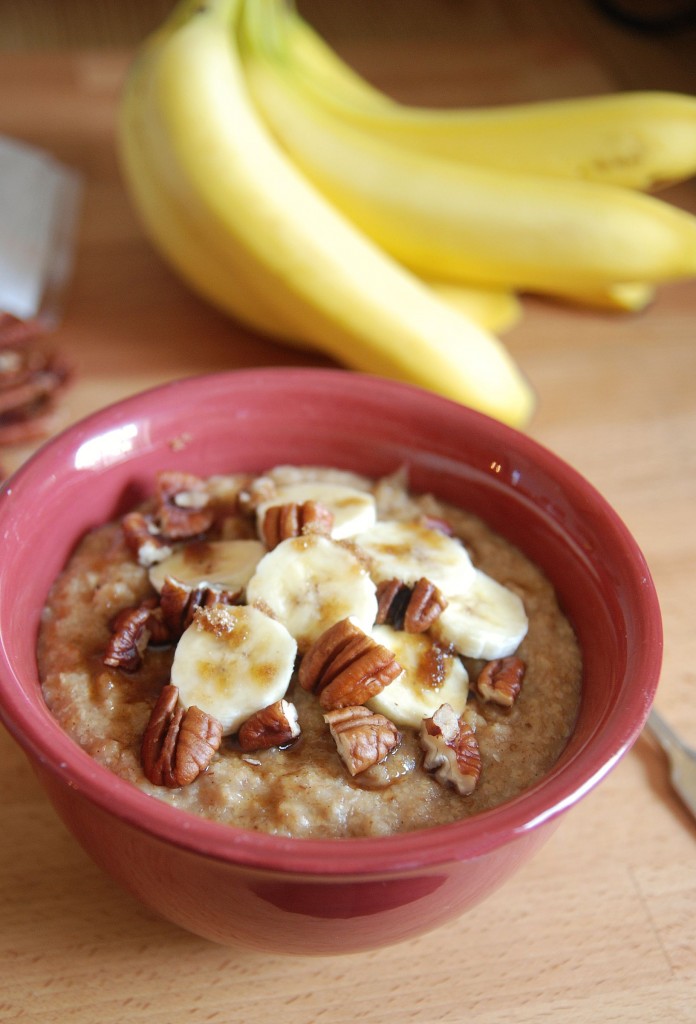 Skinny Wheat Germ Oatmeal
Recipe Note: To make this recipe vegan, just exchange the 1 cup fat free milk and double the water to 2 cups.
Ingredients:
1 cup water
1 cup fat free milk
1/2 cup applesauce
2/3 cup old fashioned rolled oats
1/3 cup toasted wheat germ
1/8 tsp salt
1 teaspoon cinnamon
6 teaspoons Splenda brown sugar
1 banana, sliced
A sprinkle of halved pecans for crunch
Directions:
Combine the first 6 ingredients in a medium saucepan, and bring to a boil over high heat, stirring occasionally.
Reduce heat to medium-low and cook for 15 minutes, stirring occasionally. Remove from heat. Stir in cinnamon and 4 teaspoons splenda brown sugar.
Divide cereal evenly among 2 bowls. Top each with 1/2 sliced banana, a sprinkle of halved pecans, and 1 teaspoon splenda brown sugar.