Happy Friday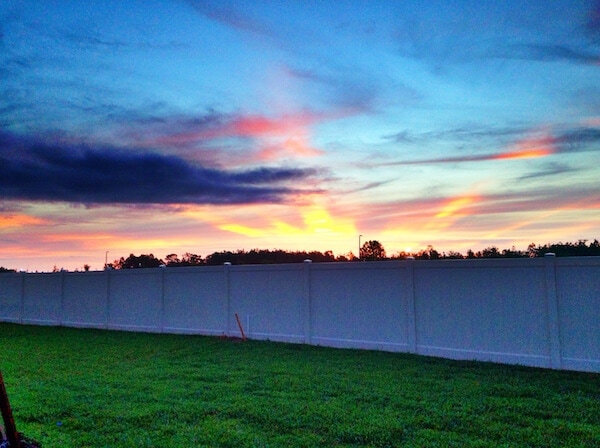 1. I am not a morning person. I am a late night/sleep in kind of person. However the two little ladies inside my stomach have decided that I am a morning person…or by god they are going to make me one! I woke up at 3 am yesterday morning with killer heartburn. I think by the time they finally come I am going to be literally breathing fire. At least I got to see this gorgeous sunrise from my backyard?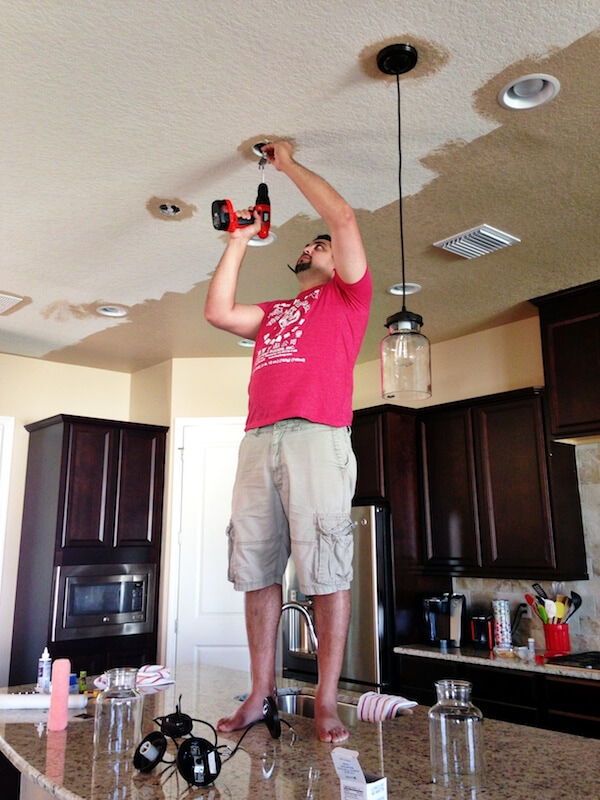 2. I know I promised kitchen photos this week, but we just aren't fully ready yet. As you can see, we are still working on painting and Jorge has been busy hanging pendant lights for me. He's turned into a pretty cute Mr. Fix-it. He's hung all our fans and lighting so far!
3. We are also still working on finishing up painting. That color is the same Dapper Tan from last week — I truly am in love with that color! Also, there was a screw up with my hood and the builder is supposed to be replacing it early next week. So I promise, the photos are coming! Soon!!
4. I got busy last week and painted the nursery in Kiwi Squeeze by Behr. I am working on the bedding and still have to refinish their cribs, but it's coming along! I also found an adorable idea on pinterest to use pom poms & lanterns for a mobile. I ordered mine off Etsy last week and I hope I can get it to look like what I have pictured in my head…however pinterest always makes me think everything looks easier than it really is.
P.S. Don't you love how my assistant was too busy sunbathing to actually help paint?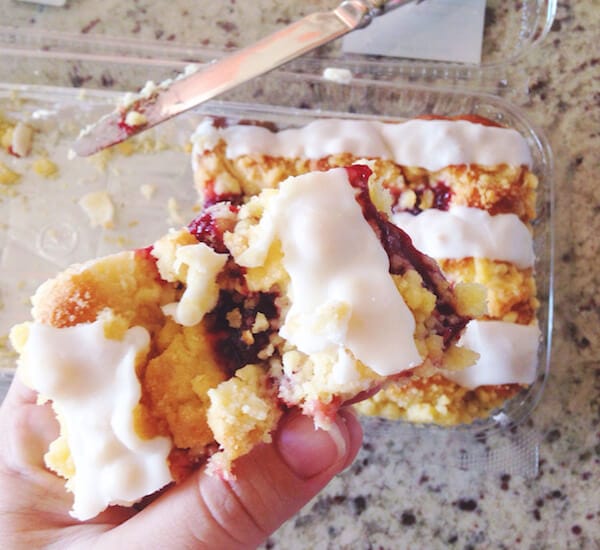 5. Thursday I had a doctors appointment to get a growth ultrasound done and my glucose test for gestational diabetes. Right before I left for my appointment I had a big slice of Cherry Coffee Cake. I'm pretty sure that wasn't a smart idea, but it sure was delicious.
In spite of my fabulous nutrition, we got some wonderful news — the girls are both measuring BIG. I have been really concerned since the beginning with getting them to grow strong and healthy. With twins naturally coming so early, they are almost always on the smaller size. The last thing we would want is to see them head off to the NICU, so Jorge and I are beyond thrilled with the good news!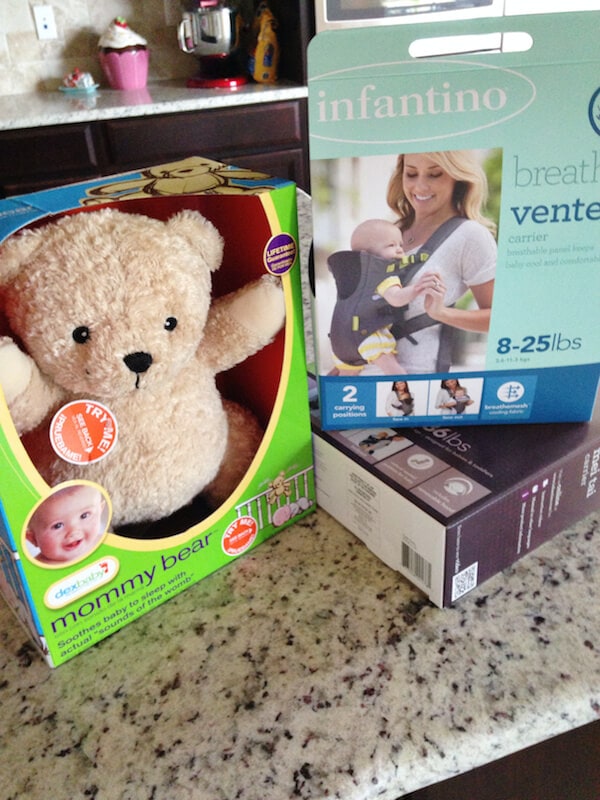 6. Speaking of the girls, I can't believe how soon they will be here! We are talking less than 80 days now people! WHOA. We have been so incredibly blessed lately by the outpouring of love Ellie & Lyla are already receiving. They are our two little miracle babies and it seems they have already won over everyone else's hearts as well. I'm pretty sure that won't stop any time soon since the ultrasound tech commented how chubby their cheeks already are.
7. We finally finished registering at Babies R Us and Amazon for the upcoming shower last weekend. We were shocked to start receiving gifts from all over the country from people who weren't even sent our registries. Above was an awesome gift from Dixie Crystals that arrived today. I was so surprised when I opened the package and found a gift from them. I absolutely love working with Dixie Crystals and this just proves why — they always go above and beyond!
8. Oh and while we are talking about registries – dang is Babies R Us expensive! Almost everything we registered for was on Amazon for cheaper. And on top of that, Amazon had a bigger selection of things to choose from! This is the exact reason why I am a proud Amazon Prime card holding member…and why the delivery guys know my name. 😉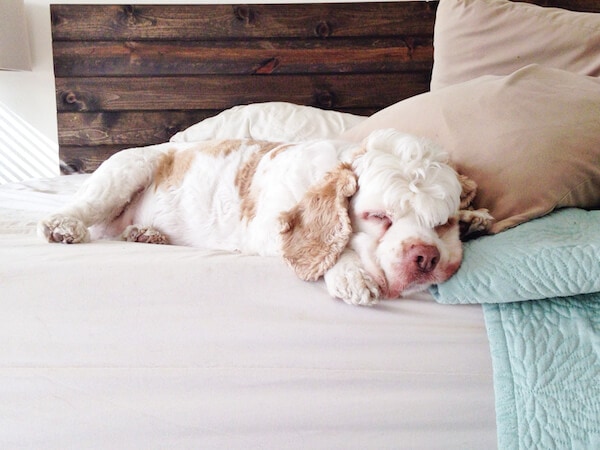 9. I'm leaving you with another snuggly animal photo again. They just make me happy.