Happy Friday
1. Jorge and I spent all day Sunday relaxing. We slept in, I made hoecakes for the 50th time, and we watched a fair amount of television. It was glorious.
2. I have been craving P.F. Changs every day, all day. There are much more authentic local restaurants in Tampa that we normally go to…but all I want is P.F. Changs Sichuan Beef (spicy, crispy fried beef? YES, PLEASE) and their fried banana dessert.  We thankfully live 30 minutes (one way) from a P.F. Changs, so I have only been able to give in to my craving once. If it was just a little closer, I'm pretty sure I would be there every day for lunch.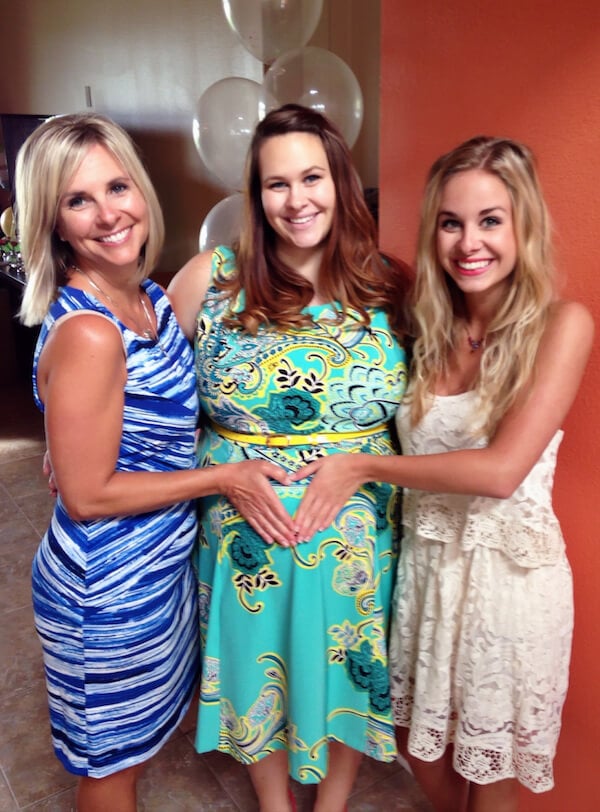 3. Two weekends ago, a couple of my wonderful girlfriends got together and planned a beautiful baby shower for me. I barely got ANY photos during the shower, but thankfully I got at least one quick iPhone photo at the end of my mom, me and sister. I felt like a terrible blogger once I realized the shower was over and I never brought out my camera. We were all just in the moment having too much fun, but great memories are better than pictures anyways right?
4. Speaking of the twins, the countdown on my phone says 46 days until Ellie and Lyla make their grand appearance! Of course, that is if they stick to the doctors plans and don't arrive early. Jorge and I are as ready as we could possibly try to be…now we just need these girls to show up!!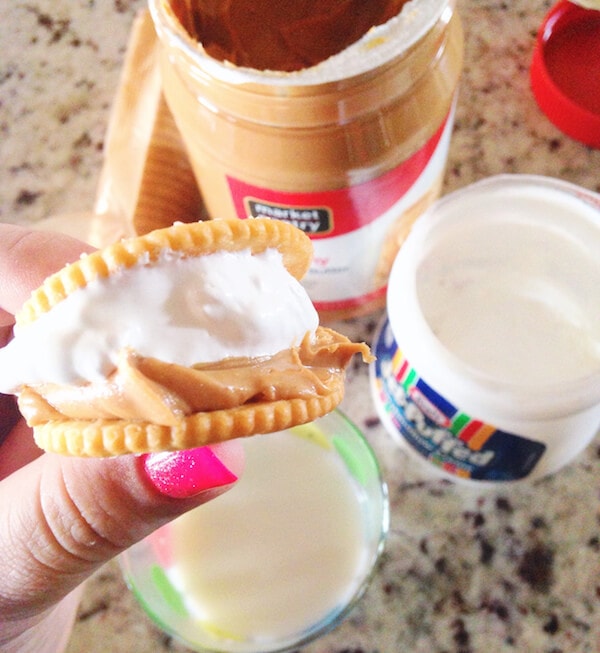 5. New favorite snack: two ritz crackers, big smear of peanut butter and a giant spoonful of marshmallow fluff. It's like a fluffernutter, but better since the Ritz are salty. I have gone through 2 jars of marshmallow fluff in 3 weeks. It's getting embarrassing.
P.S. That is Gelish Shake It Till You Samba with Harmony Fields glitter on top. I'm still DIY-ing my gel nails and I have only gotten better at it. You can see from those photos in 2012 that sometimes I was putting it on a little to thick, but once I really learned to do thin layers — it rocks. They now last me almost 2 full weeks and the cost is SO much cheaper than a salon. I still have the first two bottles of top/base polishes that I bought in 2012. Crazy how much cheaper it is to do yourself!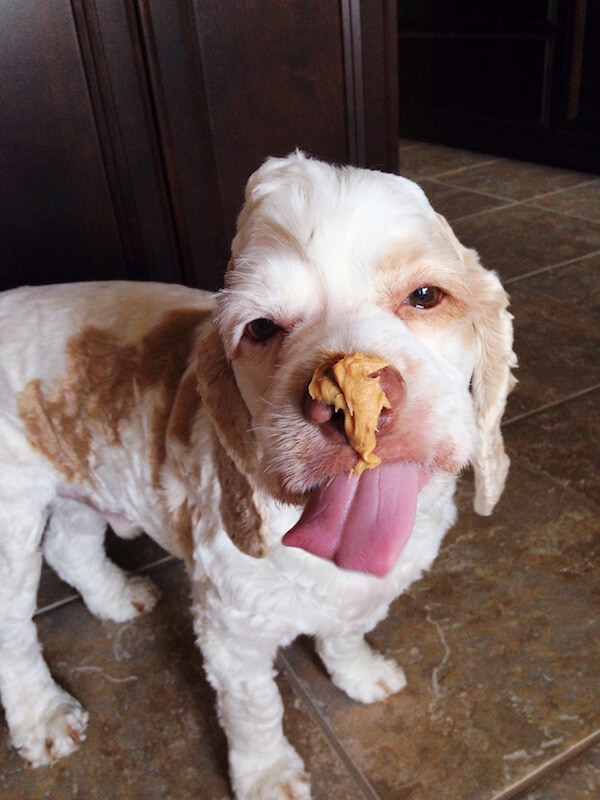 6. Brody has been thrilled with my latest ritz sandwich addiction, because he has been getting peanut butter stuffed into his kong much more often. He's such a goofy pup! I have been spoiling him a little extra lately — since his days as only "child" are numbered. 😉
7. Lastly, I would love some recommendations on some books to read! I have been on couch arrest lately and am running out of tv shows to watch and my kindle is now empty. So please share, What good books have you read lately??