Happy Friday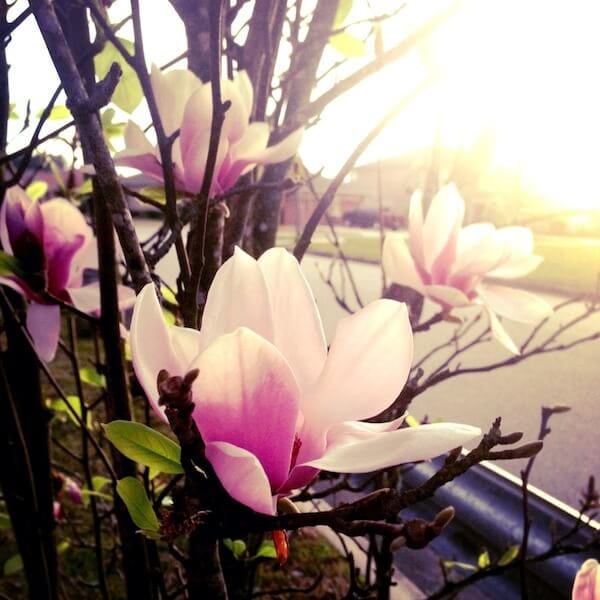 1. Spring is here in Florida. Well to be honest, we don't really have winter…things die and it gets cool-ish…and then everything starts to bloom again in January. By February we are in full out Spring mode. Everything outside is covered in a cloud of green pollen and I can't stop sneezing. All the blooming flowers would be really romantic if my face wasn't all swollen up and blotchy. Thanks, allergies.
2. Comcast made a big oopsie and cut off our internet & cable 3 weeks earlier than our move date. It took them a whole two days to come back out and fix it. And as someone who uses the internet for their job, I was losing my mind. I had to go outside and hold my phone above my head to get any signal and I'm pretty sure my neighbors now think I'm insane. But during that downtime, I read a new book called Ten Tiny Breaths. It was different than the typical romance books and an interesting story. Don't let the horrible cover fool you, it was worth the $2.99 price on Kindle.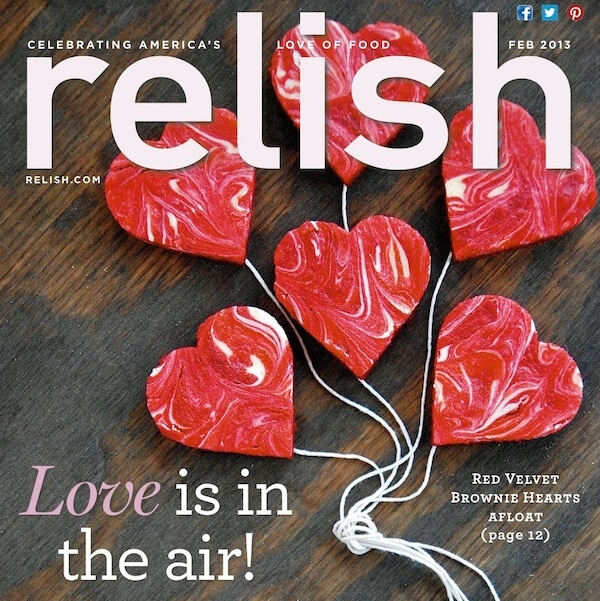 3. I am super excited to have one of my recipes being used as the cover for Relish Magazine this month! I'm sure you recognize the recipe from last year, but I think I like it even better when it's showing up as the cover photo for a magazine…somehow it just makes it that much cooler. 🙂 If you have an iPad, make sure to check out their App to read this months edition!
4. For anybody who might be looking for a new office chair, I just ordered one last week and it is like sitting on a white fluffy cloud. I'm kind of in love with it and may start sleeping in it too.
5. About 6 months ago I signed up for a monthly beauty product mail thing called GlossyBox and I have to tell you that I am LOVING it. It's like BirchBox, but WAY better. It costs $21 a month and you get new fun items each month. It can be anything from makeup, to nail polish, to face products or hair stuff. It usually includes at least one full size item and other travel size or sample size things. This month I got a OPI nail polish Can't Let Go (full size), Estee Lauder Sumptuous Extreme Lash mascara, Tarte Glamazon in Fierce Lipstick (in full size!) and some other fun stuff. …all of that and I paid $21. It's so cool and it makes getting mail fun again!
6. So I totally don't care about the Superbowl, but we have to talk about the half time show. It seems like people either loved it or hated it…and I just can't understand how anyone could hate it! Beyonce is a beast and I have no earthly idea how she can sing and work those hips like that all at the same time. You would find me crumbled up on the floor wheezing if I tried to do even part of what she does…but then again, I promise no one would ever pay to hear me sing. Ever. And they definitely wouldn't want to see my jelly.
7. Someone sent me this animated gif the other day and its like my new favorite thing. I think I have sent it to just about everyone in my phone book. What, you sent me a funny picture of your kid? Well here, watch this guy dance! I'm pretty sure my friends are ready to kill me.
8. Speaking of funny animated gifs, go check out this site now. It cracks me up every.single.day. (Also, make sure you see this one. I don't even like pugs, but that is hysterical.) (Oh, oh, and this one too.)
9. Chobani Bite: Raspberry with Dark Chocolate Chips. 100 Calories & 9 grams of Protein. I'm OBSESSED. They also have other new flavors like Fig with Orange Zest and Coffee with Dark Chocolate Chips…but all I want is the Raspberry & Chocolate, all day, every day.
*this post contains a couple affiliate links for amazon*