Happy Friday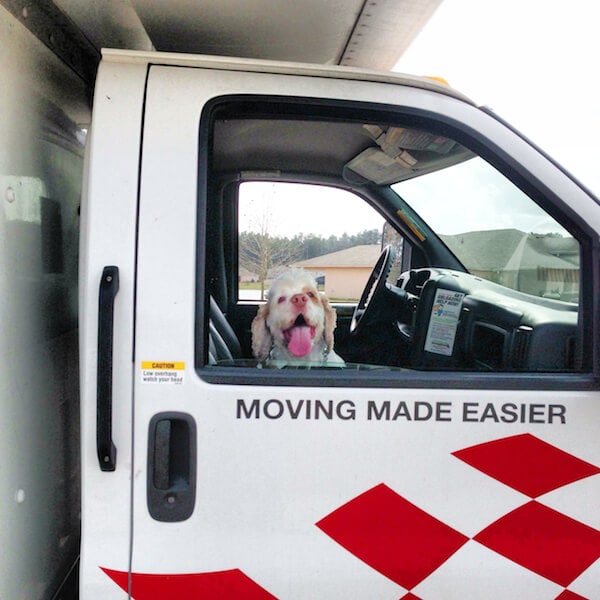 1. The move happened! It is DONE. We are officially residents of Tampa again! In spite of a few crazy moments (like the realtor completely forgetting about us moving), it went well and we are super happy to have this big move out of the way. As you can tell, Brody was also thrilled. 🙂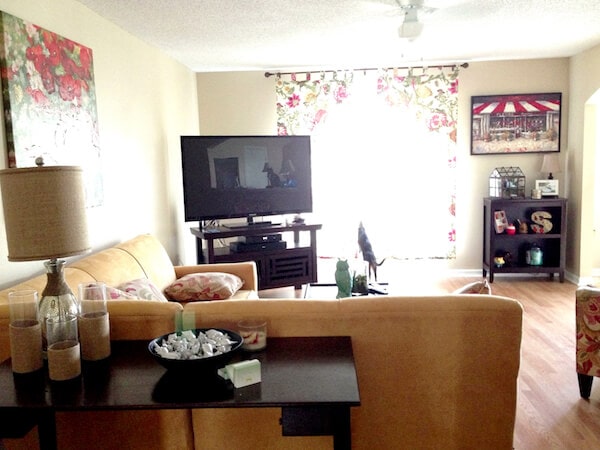 2. I have to say a big thank you to my parents because thanks to them we are 75% unpacked and have paintings hung, lighting changed out and windows fixed. Of course it's still a work in progress (um, like whats all on that table behind the couch? I'm still working it all out…), but we are getting there and will be completely unpacked in less than a week. That's pretty amazing if you ask me!
3. I have a new beauty obsession Nexxus Pro Mend Split End Binding Straightening Lotion. Why yes, that is the longest name ever. But if you have long thick hair, it's awesome! It doesn't weigh your hair down and does a great job of keeping your ends looking nice. Of course it will not actually fix your split ends since that's impossible, but it makes it look like they aren't there. I found it at Walgreens, but it can be bought everywhere from Ulta to Walmart.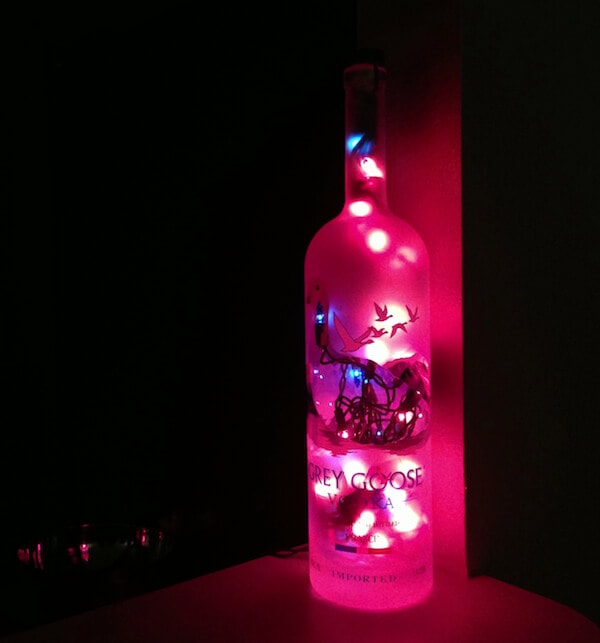 4. Check out my new kitchen night light! It is prettier in person and the colors come out better, but even in the photo I am obsessed with it! I have been searching for a big bottled one for so long, but kept only finding the regular small sized vodka bottles. I know I could make one, but I would need a special drill and lots of patience. Instead I got lucky and ended up finding this one on Etsy! Score!
5. Jorge and I are now BOTH working from home. He will still be traveling a lot (about 50% of the time) and we also each have our own big offices. In spite of all of that, I am still not sure actually survive without killing each other. Check in with me again next month. 😉
6. Ok, ok. I can't be the only one still watching American Idol! Well, to be honest I don't watch fully…I DVR it and then fast forward through all the boring performances (i.e. every single slow song). However, I am dying to know what Nicki and Keith keep giggling about when their mics are off. Are they also wondering how long till Mariah has a wardrobe malfunction?? I mean, come on.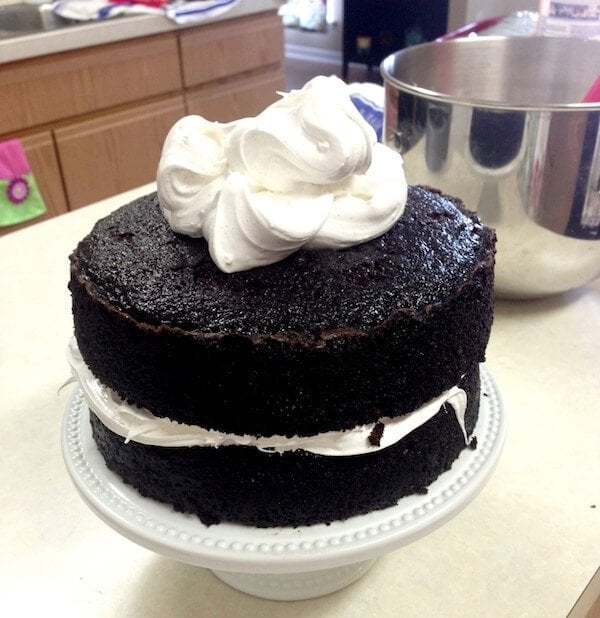 7. I made my Mom a big thank you cake with tons of sweet dark chocolate…and vanilla bean marshmallow frosting pilled on top. I ate way more than I should have and it was absolutely delicious. I promise the recipe is coming next week and you do not want to miss it. I was seriously licking the bowl, whisk and spatula.
8. Alright, I gotta go. Nashville is finally back on tonight and I have been having some serious withdrawals. I keep listening to all the songs on Spotify, but it is not the same as a new episode each week. Does anyone else miss Juliette's hot almost husband? Is Juliette really firing her manager? What is happening with Rayna and Deacon?