Happy Friday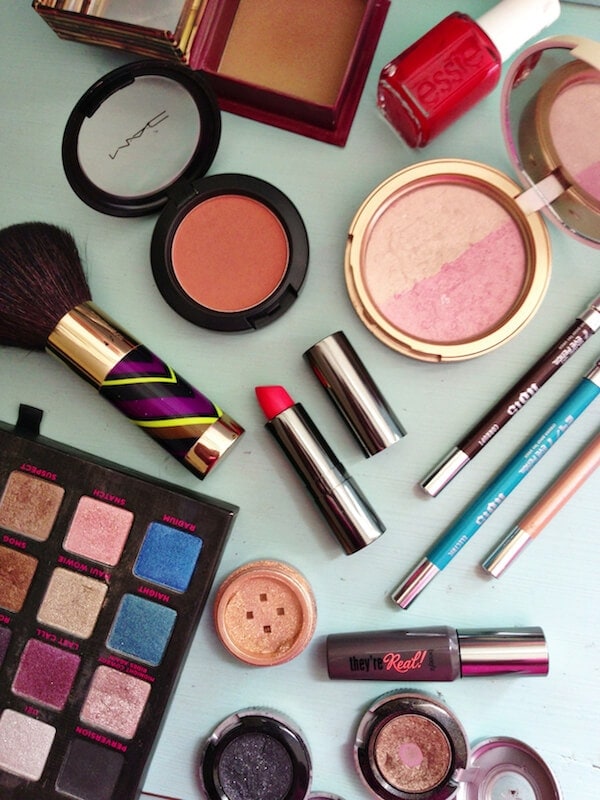 1. Do you see that neon pink lipstick in the center there? I let my sister talk me into buying it a couple of weeks ago and have yet to wear it. I'm obsessed with it, but also worried I am going to look like I am trying too hard. Is 25 (soon to be 26) too old to be wearing neon lipstick?? Maybe I'll wear it this weekend when I head down to South Florida to visit Tina. I hear they are much more forgiving.
2. Speaking of Haley (my baby sister), she just left for college today. I'm kind of dying inside. Who is going to watch Netflix with me for days on end? Who is going to help me keep tabs on my Mom & Dad?? I'm glad she is growing up and going to school (FAU in Boca Raton), but I want her to still want to hang out with her older sister. Thankfully she forgot her TV and all of her makeup — so I am going to bring them to her this weekend. It feels good to still have something she wants and she has to be nice to me to get it.
3. Did y'all here about the very real possibility of an NSync reunion at the VMAs this Sunday?? 13 year old me is currently freaking the freak out. I had every one of their cd's and was a die hard Justin fan. I never wavered in my fandom (Backstreet Boys who??) and have been waiting for this for a long time. I don't want them to make new music or try to get back together like all the other lame boy bands from the past…I just want a mashup of their hits and maybe some curly Justin 'fro. P.S. These 48 Reasons Why The World Needs an NSync Reunion are spot on. Also, it will remind you of how AWFUL our clothing in the 90's was.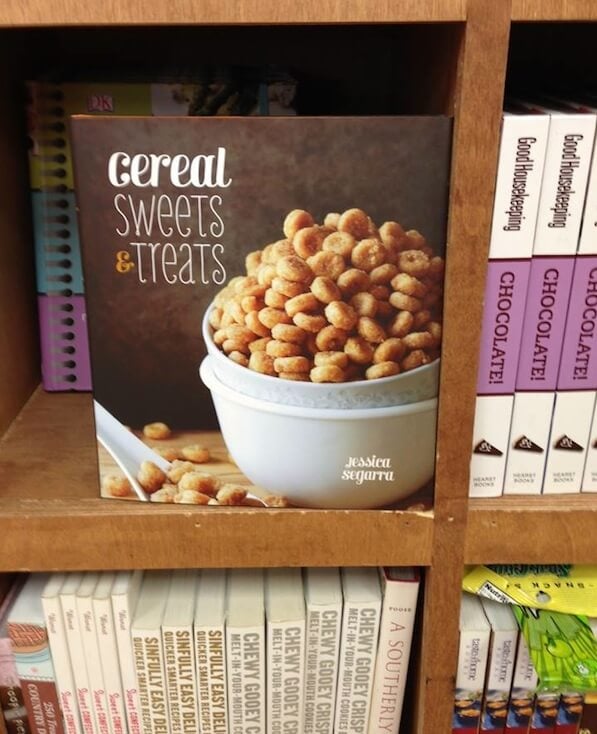 4. I recently found out that my newest cookbook, Cereal Sweets & Treats, is being sold at Bucee's! As a (former) Texas girl — this is awesome news! If you aren't from Texas and don't know what Bucce's is, it's a one of a kind gas station. Their mascot is a Beaver and they have signs over hundreds of miles away telling you all the great things they sell. They are pretty humorous and my family likes to read them out loud as we pass each one. It's also not a regular gas station, but sells all kinds of things from meats, house decor, clothing and cookbooks…and a lot more stuff in between. Big thanks to Kim for spotting it and sending me a photo! 😉
5. I am sickeningly addicted to Candy Crush. I wish I could stop, but I enjoy the mindlessness of it. Last week I spent $10 on lives in two days. It's an embarrassing habit and is starting to make Jorge want to throw my phone away. But I get such a high when I pass a level or get a score higher than my friends — I just can't stop!
6. Lastly, have y'all been watching Cutthroat Kitchen? It's new and on the Food Network. While it isn't Top Chef, it's is really fun to watch. For starters, God (I mean Alton Brown) hosts it. I honestly tuned in to watch just because of him, but I stuck around because I love all the sabotage! The contestants (new contestants each episode) get to sabotage each other as they cook. For instance, a guy had to cook with no utensils and another one had to make a sweet dessert version of Mac & Cheese! Oh and a girl didn't have access to her knives — just a swiss army knife. I would have lost 3 fingers by the time I was done. No joke.