Happy Friday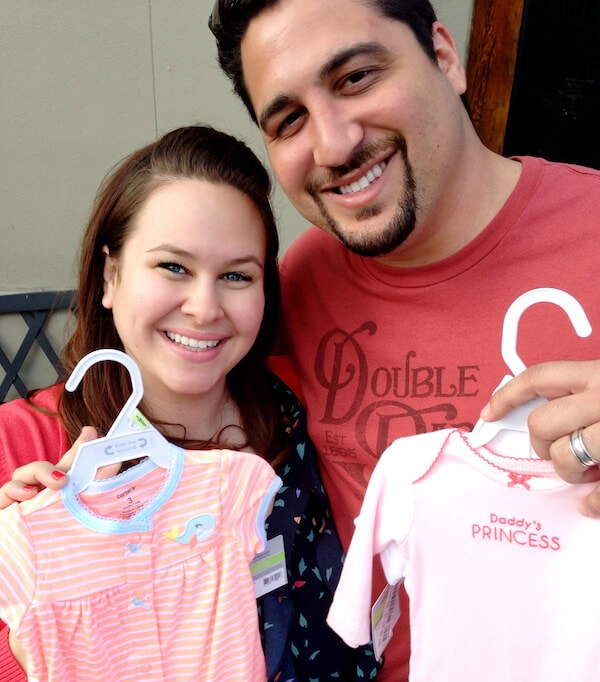 1. Whelp, my impatience won and we found out last week we are having two baby girls: Lyla Renee and Ellie Marie! I felt like someone give me a ginormous Christmas present in July and told me I had to carry it around all day…but I couldn't open it until Christmas. PURE TORTURE. My insurance would pay for the gender ultrasound/scan at 20 weeks, but for $70 — I found out at 15 weeks. Let me tell you, it was the best $70 I have ever spent.
My entire family were convinced it was a boy and a girl. I was terrified it was two boys. And you could have knocked me over with a feather when the ultrasound tech said it was two girls! Two girls to dress up and put pigtails on…poor Jorge already knows they are going to have him wrapped around their tiny fingers. He's already a giant softie…I can't imagine him with two little girls using their puppy dog eyes on him. 😉
(In case you missed it — I shared about the pregnancy back in February!)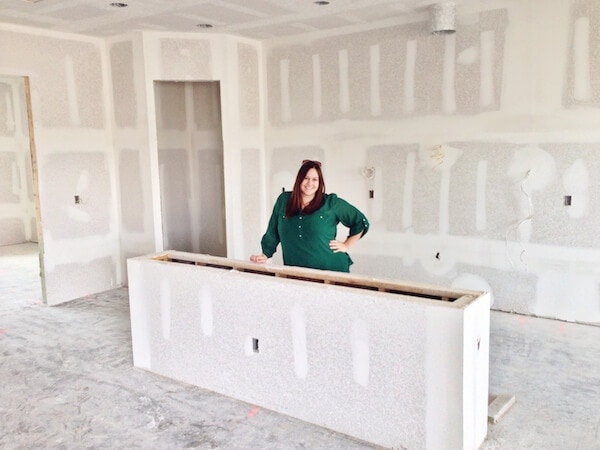 2. The new house is coming along amazingly! We close in less than a month (April 15th!) and every time we go visit there are so many new changes. I get stressed out thinking about all the things I am going to want to do before the babies come…and not being able to do the painting myself is stressing me out. I'm not scared of the fumes (yay face masks), but with some of our ceilings being 20 foot…well there's just no way.  The photo above was from a couple of weeks ago — and we now have tile and cabinets!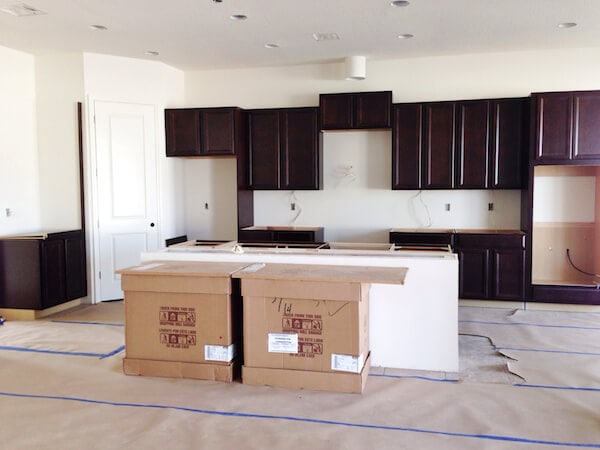 3. They still have to finish putting in the cabinets (and the cabinet crown molding and under cabinet lighting) but any process to us is huge. I am *this* close to bringing in a couple of chairs and having a picnic in our new kitchen. The granite should be going in this week and I am so incredibly anxious to see it. At the design center, the granite you pick from is just little 12×12 squares. It was the most agonizing choice I had to make! I tried seeing it in person in our neighborhood…but no one else has chosen that granite — just me. Which means, I either have excellent taste or terrible taste.
4. I have found that everyone's favorite question for a pregnant woman is: "What are you craving??". So far I have craved beer, bacon, chips (especially funyuns and cheddar sour cream ruffles) and caramel/candied apples. These two little ladies are going to be quite the pair if their eating choices say anything about them!
When not pregnant, I usually crave carb-y sweets like cake or pancakes — definitely not salty like bacon and chips. And while I like caramel apples, it's never something that is on the top of my list. I might have one a year…maybe. But in the last 4 months, I have had 5 caramel apples! The hardest craving has been the beer. I find myself making a whole lot of bacon beer bread (and regular buttery beer bread when I am sadly out of bacon).
5. Early last week I took a quick trip to windy Oklahoma to visit The Pioneer Woman! Ree graciously welcomed a whole car load of bloggers onto her ranch and let us tear up her kitchen. We were there for part of our partnership with Land O'Lakes butter and we had such a wonderful time. I am in love with the wild mustangs that run around her ranch. I seriously don't know why Delta wouldn't allow me to carry one on.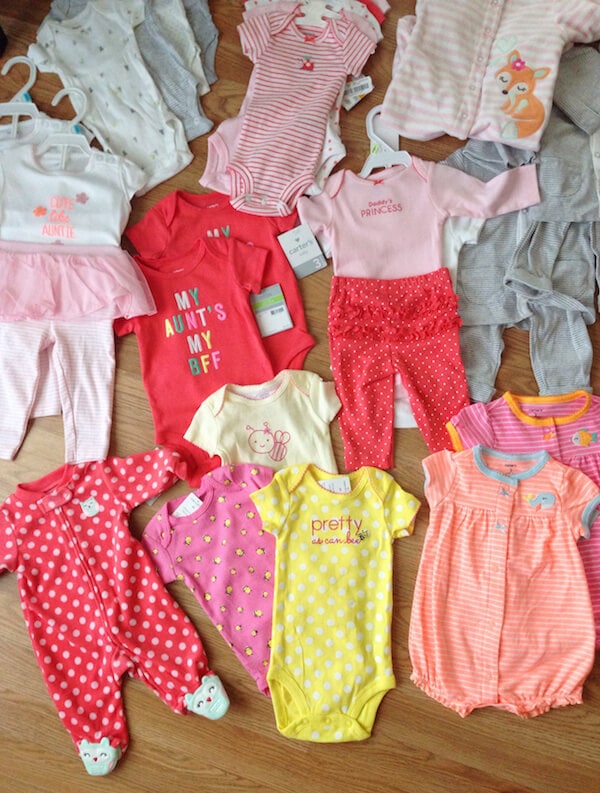 6. My shopping addiction has changed from clothes for me, home stuff and makeup — to clothing for Lyla and Ellie. The above outfits were bought in just one single shopping trip with my Mom. I am unable to stop myself from buying any clothing that has polkadots, ruffles on the butt, or stripes. I really hope I have some chunky babies, because all I can imagine are some fat baby thighs coming out of that little striped outfit on the bottom right. 😉
(Imagine a photo of my new hair right here. And when you are imagining it, please also give me higher cheekbones and take off 10 pounds. Thanks.)
7. I haven't dyed my hair since finding out I am pregnant. My doctor said it's safe, but google has me half convinced it's going to give the babies only 7 toes and 234234 fingers. Thankfully I dyed my hair a shade very close to my natural color before becoming pregnant, so there is no distinct line and I am now calling my look "Pregnancy Ombré". I also went this weekend and got a fresh new haircut. I added Zooey Deschanel bangs and I love them, however every time I try to get a picture of them I look like a psycho. So you just have to imagine what they look like until I can get the hang of the bang selfie.