Happy Friday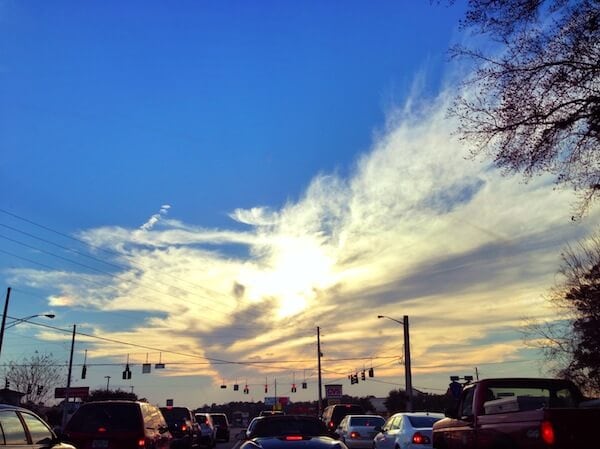 1. Jorge and I roadtriped it down to Tampa this weekend to look at houses. We found a good one and are happy to be moving in soon (3 weeks to be exact!). However, that's not what I want to talk about. Instead, I want to talk about our obsession with fake cheese. I always pick between three road trip snacks: Cheese Ritz Bits, Cheez-Its or Cheetos Puffs. Jorge will always get a bag of Doritos: Nacho Cheese. — on a side note, I abhor those chips because they make the entire car smell like feet. …I guess there is just something to be said for that neon orange fake cheese flavor!
2. I am now on Vine (the new video sharing app that is kind of like instagram…but with videos). The videos are 6 seconds or shorter and are on a loop. You can take multiple mini videos and make one 6 second video with it. It's a blast. Plus, now you can see how talented Brody is.
3. Everyone is talking about their obsession with the show Girls, but no one is talking about 2 Broke Girls. Come on people, I love Girls too…even if I feel all angsty and weird every time I watch it. However 2 Broke Girls is one of my top 3 favorite shows. I keep the past episodes on my DVR and will watch them over and over and over again. It is my favorite show to rewatch for the next three days after it airs. Not to mention my obsession with Kat Dennings. People always say this — but Kat & I would be total best friends if she lived near me and wasn't a celebrity and really ran a cupcake shop.
4. My mom and I went this past weekend to Ulta. We went in for one single item and found ourselves stumbling out of the store an hour later with bags full of new and expensive goop. I don't even know how it happens. I kind of believe that they pump in happy pheromones into the store to get you into that 'OMG I NEED EVERYTHING IN HERE RIGHT NOW' state of mind. I caught myself half way through shopping with my hands full of MORE sparkly eyeshadow. You almost got me again, Ulta! Thankfully I recently instagramed a photo of a portion of my sparkle eyeshadows. So I made myself put half (yes, just half — I really needed that new brown Urban Decay color) of it back.
5. Speaking of our trip to Ulta, I am a product girl and have way more than most normal people…but I have a new obsession: Too Faced Air Buffed BB Cream. It is AMAZING! It's like a foundation, but not…which is a good thing since I hate foundation. It feels like it is going on heavy when you are brushing it on your face, but is actually very light and feels so soft and smooth to the touch. You put it on with the little brush that comes on top and it matches your skin tone perfectly. It is not for covering up giant pimples, but more for making your skin look flawless (evenly colored and so smooth). Seriously, if I haven't gone on enough already to prove it — I'm in love!
6. Right before January, I gave up soda. Ok, that's a lie. I gave up soda at home. I used to be the queen of Diet Sunkist (with the occasional Coke Zero thrown in for good measure). I drank 2-3 a day. Now, I have soda about once a week when I go out to eat. I have totally broken the habit! Sure I still have it occasionally, but at this point it is much more of a "treat" instead of a regular every day thing. From 2-3 a day, to maximum 1 a week? Ya, I'm super proud. …but to be perfectly honest, I haven't noticed any differences. But still, yay for less chemicals in my body!
7. This weekend my Dad made a big fire in the fire pit and we roasted weenies for dinner. Then we roasted marshmallows. That's right, no s'mores just toasted marshmallows. And to be honest, I didn't even miss the chocolate or the graham cracker. I was perfectly content with a few slightly burnt, gooey marshmallows. I don't even know who I am anymore.
8. I have been reading tons of light/entertaining books lately and it has been so much fun. I have always been a really big reader, but reading books that have no deep hidden meaning or dark sad story lines have been a lot of fun. My latest addiction has been a series by Tiffany Snow. It's a mix between chic-lit, mystery, romance and comedy. I have been up late burning the midnight oil (i.e. Kindle power juice) re-reading the first (No Turning Back) and the second (Turn To Me) books before the third (Turning Point) comes out in February. If you like hot guys fighting over a funny and relatable girl then check it out!
9. I got all crafty this week and made these Vday Heart Trees. I made them with red, white and pink card stock…and glued the hearts to styrofoam cones with a glue gun. Then I spray painted some wood candlesticks I got at Hobby Lobby for $1 a piece. They came out totally adorable and I am now sad to only have 2 more weeks left to display them. Red, White & Pink can be March colors too, right?
10. I have nothing left to say, I just wanted an even 10 list. 🙂  Tomorrow I am coming back with some Pork Carnitas. Who's excited?!
**#8 contains affiliate links for amazon**