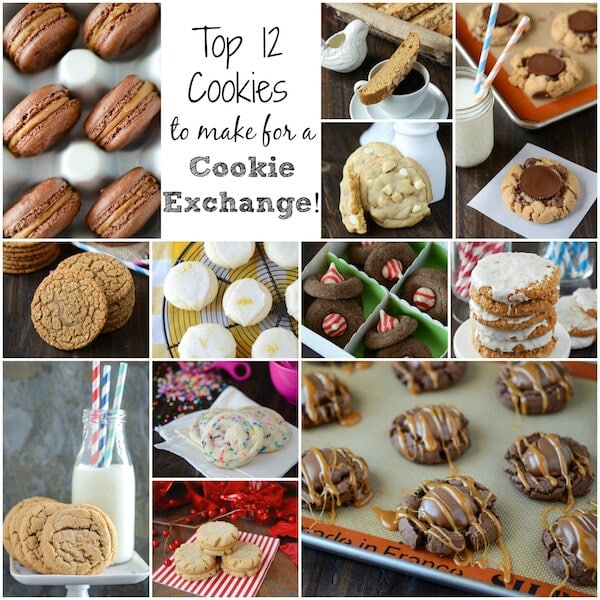 I have been getting a lot of emails, tweets and Facebook requests asking for my favorite cookies for cookie exchanges. Over the years, I have made a whole lotta cookies. It was nearly impossible to go through and only pick out 12! I concentrated on cookies that will keep well and still stay delicious a day or two after being baked.
To keep cookies fresh, I like to do two tricks. One, wrap them in wax paper inside the tin or box. Secondly, I always add a piece of white bread (on top of the cookies divided by the wax paper so the bread is not touching the cookies) to help keep the cookies moist. It's works like a charm, every time.
So here we go, 12 fantastic cookie recipes for your Cookie Exchange!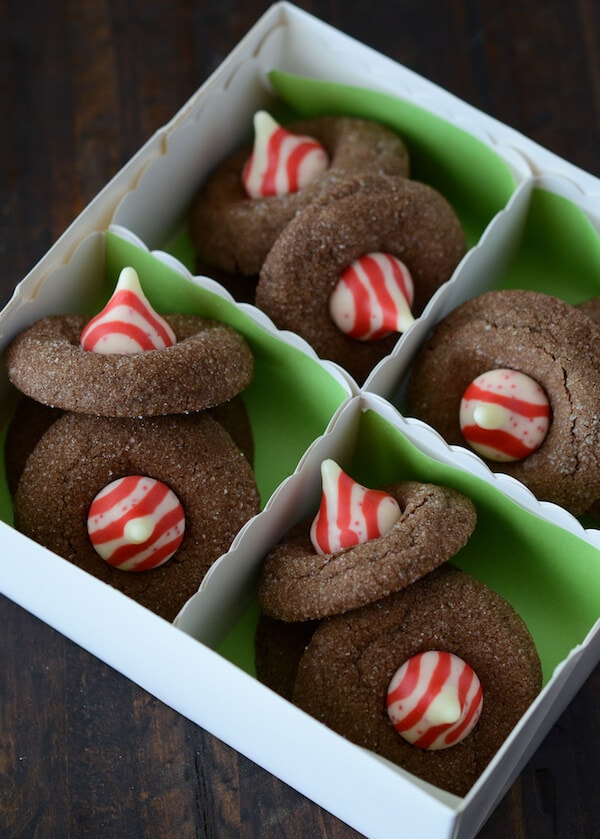 Chocolate Candy Cane Blossoms: "The chocolate cookie is scrumptious all on it's own, but the added bit of white chocolate and peppermint on top really sends it over the top. This cookie is also great with the Hershey's Cordial Cherry Creme Kisses."
Also, the classic peanut butter version is always great.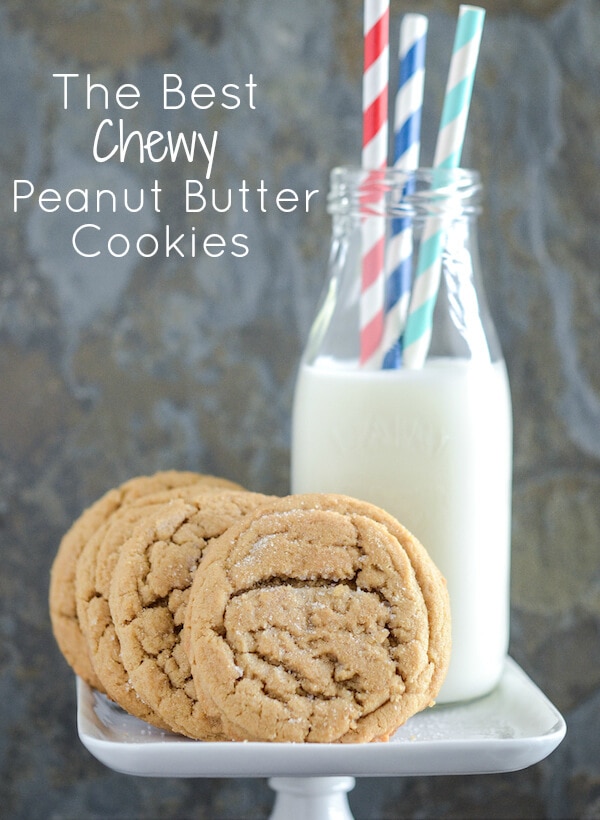 The Best Chewy Peanut Butter Cookies: "…I decided to give my recipe another go with a few more tweaks to the ratios. And BAM! Perfect Chewy Peanut Butter Cookies! I have made these babies 3 times since then and I am officially ready to share the recipe with y'all. You don't need any special ingredients and they take less than 30 minutes!"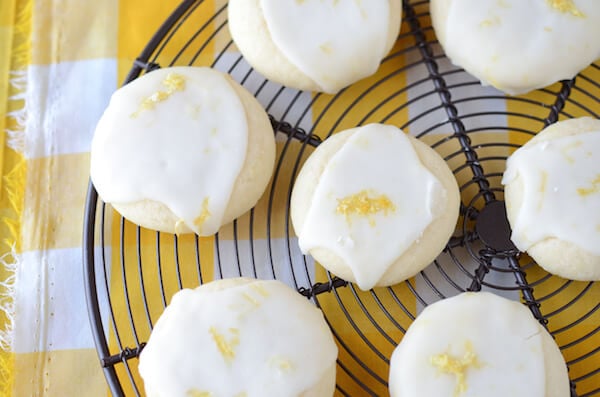 Lemon Meltaway Cookies: "These Meltaway Lemon Cookies are so zesty, they could brighten up any day. I absolutely love citrus desserts — so it should be no surprise that I was head over heels in love with these. The seriously soft buttery cookies are perfectly balanced with a burst of lemon!"
Also make sure and check out the almond version of these!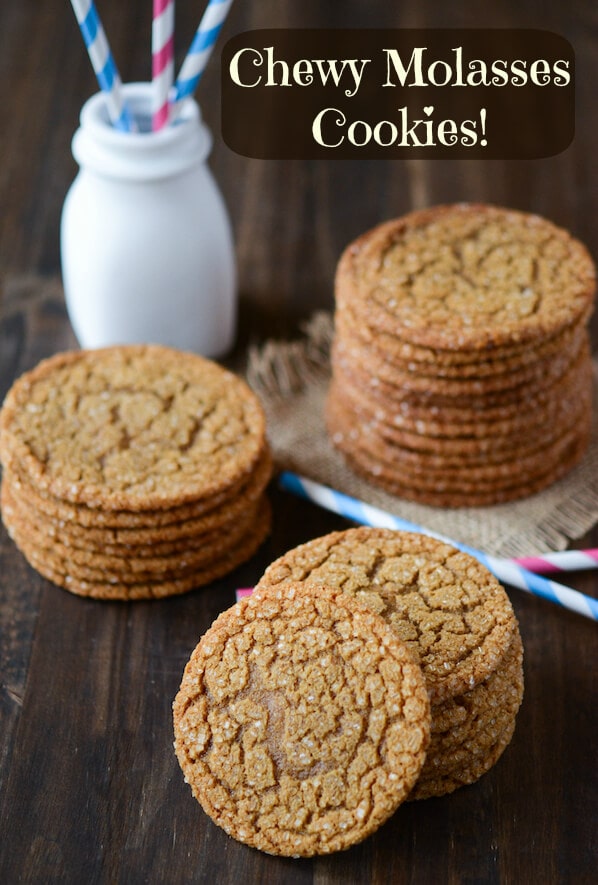 Chewy Molasses Cookies: "These Chewy Molasses Cookies are different from my usual cookie. I like the thick chewy cookies. But once I took a bite, I was hooked! The edges are crisp and the center chewy, and the spices + molasses make for a scrumptious combination!"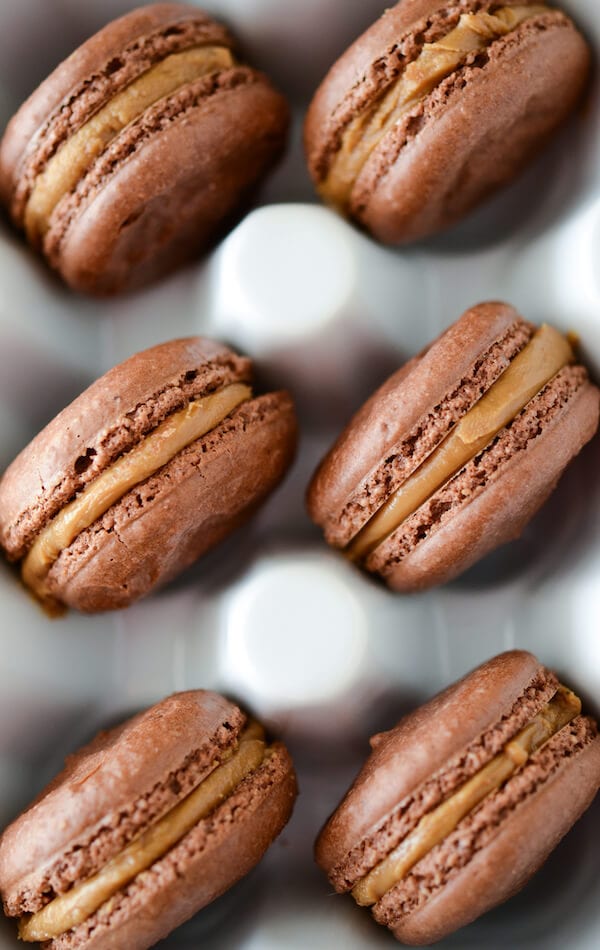 Chocolate Biscoff Macarons: "These Chocolate Biscoff Macarons are pretty fabulous and I loved the flavor combination. You can make a Biscoff Buttercream for the filling, or you can just smear in straight Biscoff. It's totally up to you and how Biscoff-y you want them to be.

"
Other flavors of Macarons: Fruity Pebble, Red Velvet & Pistachio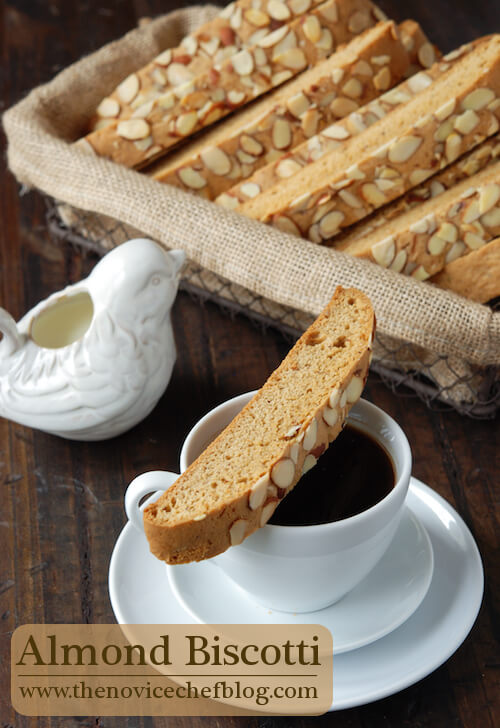 Almond Biscotti: "The biscotti were delicious and full of almond flavor. They were the perfect texture and a fun way to spice up my morning coffee. I may or may not have even had a couple with milk before bed."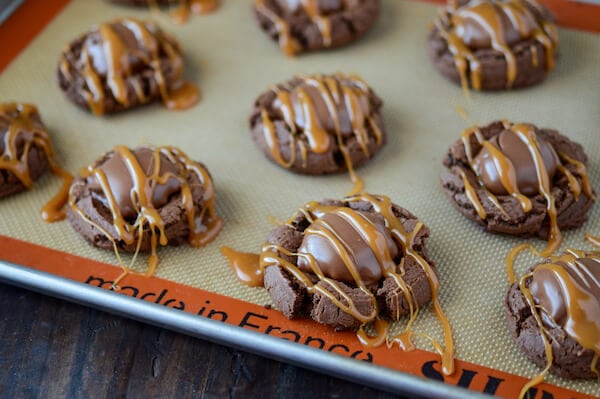 Turtle Chocolate Cookies: "I did a dark chocolate cookie base. Then I smashed in a turtle as soon as the cookies came out of the oven. And for good caramel measure – I drizzled caramel on top. HEAVEN in a cookie. They are like little turtle bombs."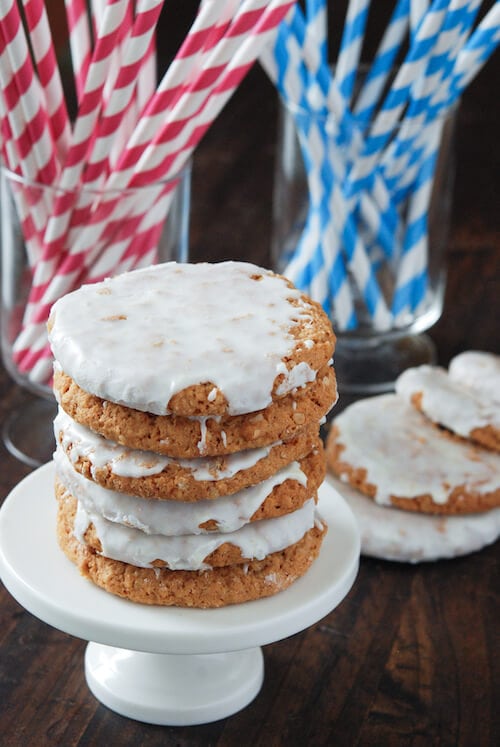 Old Fashioned Oatmeal Cookies: "I found a picture I took of a handwritten recipe from my Granny's cookbooks. It didn't call for any crazy ingredients and is a lot like my favorite Mother's Iced Oatmeal Cookies that my Mom would never buy for me. Perfectly crispy and sweet."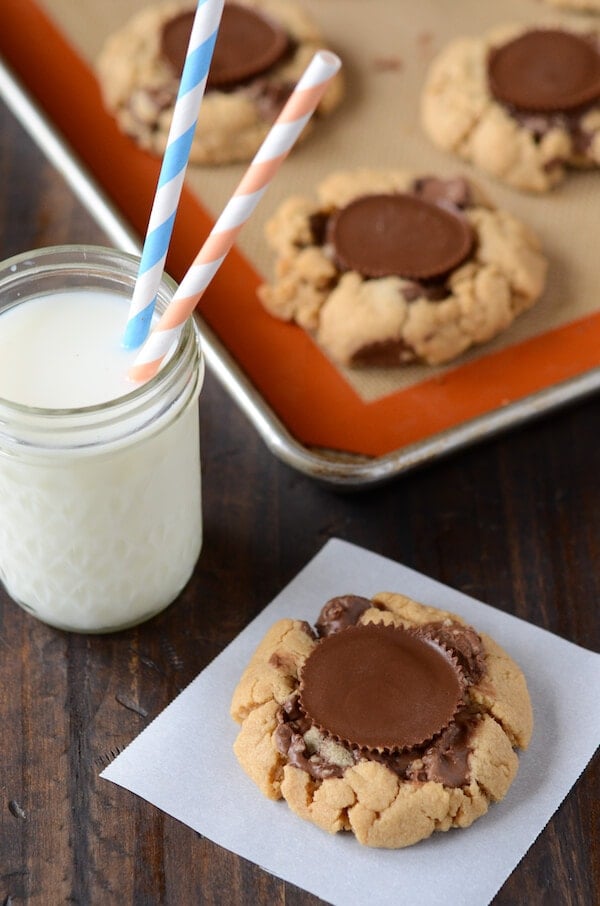 Reese's Peanut Butter Cup Cookies: "Using my absolute favorite crumbly (but still super moist) peanut butter cookie recipe, I figured out that I would stir in the minis and push the full size Reese's on towards the end of baking. It worked out perfectly!"
Also make sure and check out the Reese's Pieces version!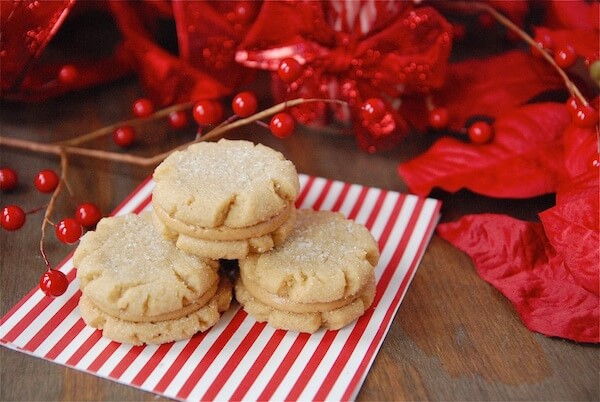 Peanut Butter Cream'wiches: "These little bites of heaven are the perfect mix between too rich and just right. They are the perfect 2 bite size of peanut butter goodness!"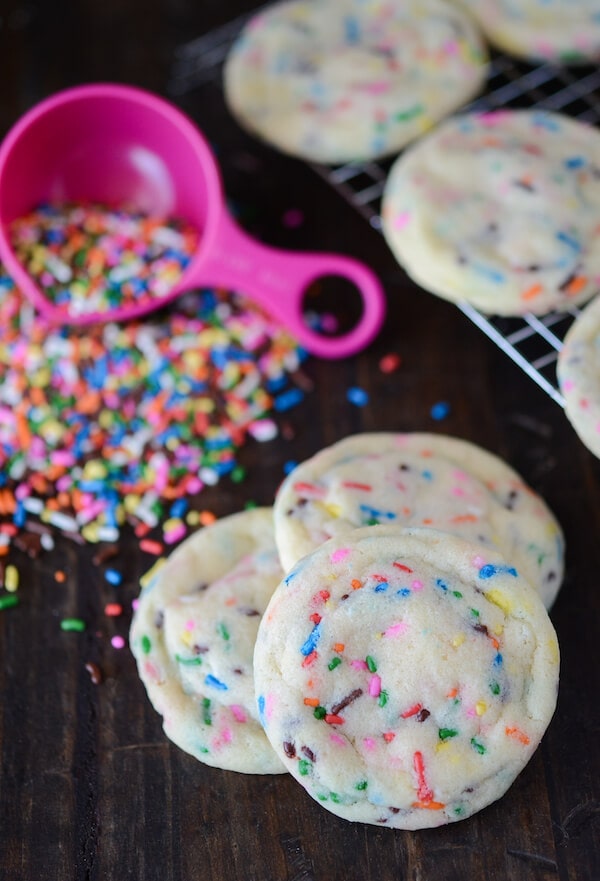 Soft Sprinkle Sugar Cookies: "The original recipe calls for room temperature eggs, putting the dough in the fridge before baking and a few other odds and ends. I am not that fussy with cookies (unless they are macarons) and I'm happy to report they didn't need any special treatment! They turned out perfectly soft and full of delicious sugar cookie flavor!"
If you decide to make these, make sure and use some festive colored sprinkles instead!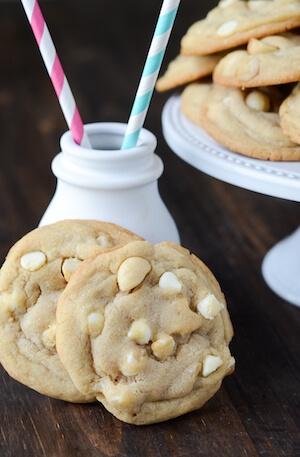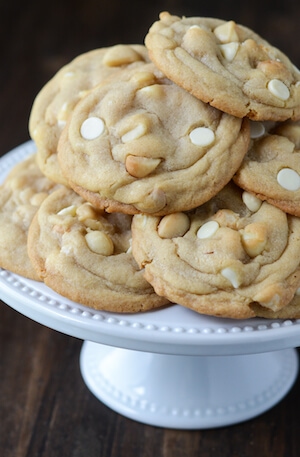 The Best Classic White Chocolate Macadamia Nut Cookies: "I called these "the best" and they really are. I have made many versions of this cookie, but I think I finally got it down to a science! My favorite part of a White Chocolate Macadamia Nut Cookie is the combination of salty and sweet. You have a perfect cookie base, with hunks of salty macadamia nuts, mixed with super sweet bites of white chocolate. It's heaven in a cookie."
If you are more of a traditional cookie kind of person, make sure and check out these other two "the best classic cookie" recipes: Chocolate Chip & Snickerdoodle
This post may contain affiliate links. Read my disclosure policy.