Turkey Tortellini Soup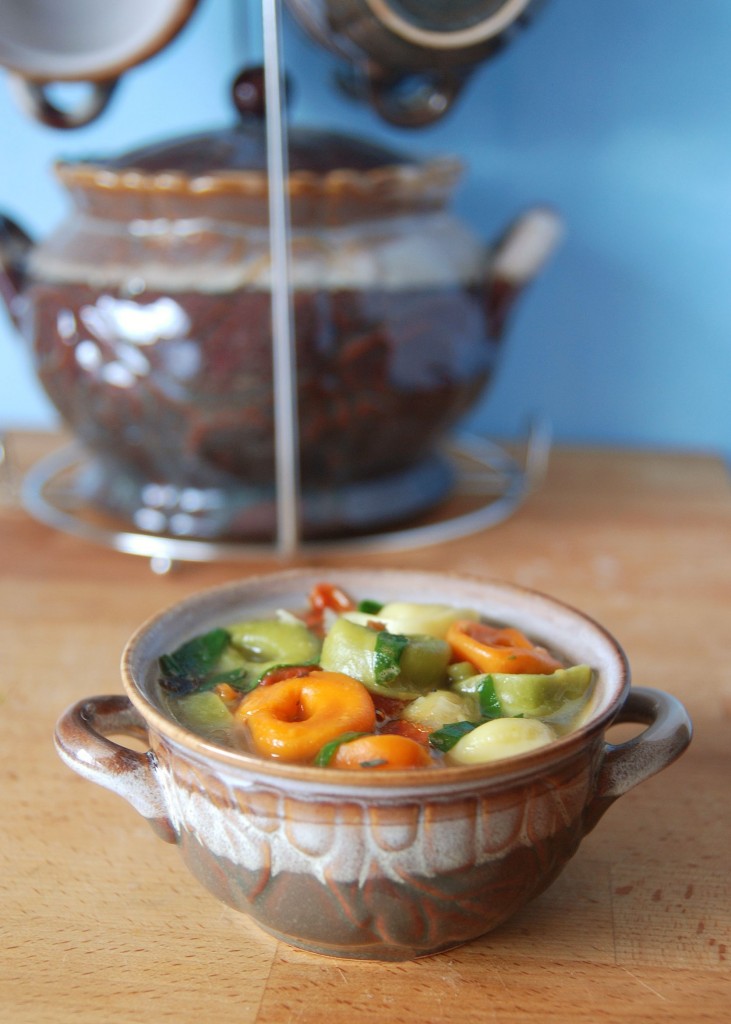 I need a break. No, not a Ross and Rachel break…but a vacation break. In case you didn't know, it's hot as hell in Florida and I want to go somewhere cold. Thanksgiving was spent in shorts with 87 degree weather. Most of the time I love living in Florida, but for the last few weeks I do a Cold Front Dance before bed, which may or may not involve weird music, chants, and a scene similar to the movie The Proposal with Sandra Bullock and Betty White. My Cold Front Dance has yet to work, so I keep dreaming of taking a mini vacation to somewhere with mountains and cold air. But then the problem becomes, where do I go for cooler weather? Christmas will be here before you can blink in 26 days and I can't go spending all our gift giving money on running away to where they have mountains. So instead I made this soup,  turned down the air conditioning and put a fake log fire on my computer screen as I ate. And if you closed your eyes really tight, and drank a whole lot of wine, it ALMOST felt like fall. Almost.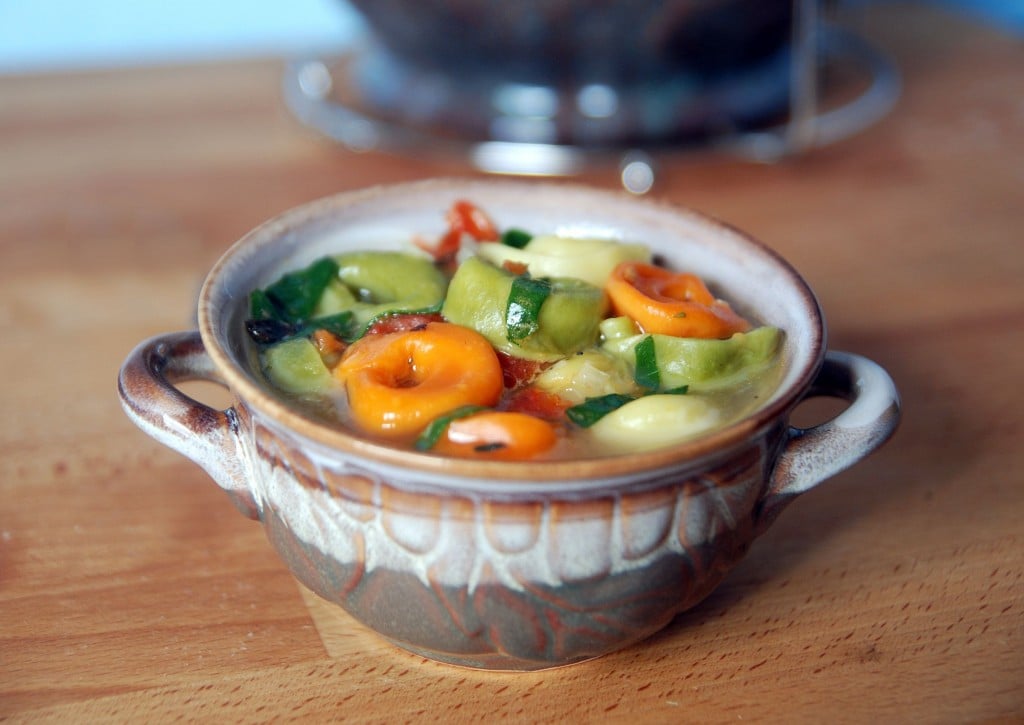 Turkey Tortellini Soup
Recipe Note: I used my turkey carcass from Thanksgiving to make my stock for this soup. If you would like to make this some other time, you can use chicken or vegetable stock as well. However I do believe the turkey gave it wonderful flavor and really helped to not waste any part of the turkey.
Ingredients:
2 tablespoonfuls Olive Oil
1/2 cup Onion, diced
1/2 cup Celery, diced
2 cloves Garlic, minced
1 teaspoonful fresh Thyme, minced
1 teaspoonful fresh Rosemary, minced
1/2 teaspoonful salt, or to taste
1 teaspoonful pepper, or to taste
7 cups turkey stock (chicken or vegetable stock can be used instead)
1 (14oz) can Hunts Diced Fire Roasted Garlic Tomatoes
16oz Tricolor Cheese Tortellini, frozen or fresh
1 cup fresh Baby Spinach, roughly sliced
Asagio Cheese, grated, for garnish
Directions:
In a large dutch oven, over medium-high heat, heat olive oil. Add onions and celery and saute until wilted, about 5 minutes. Add garlic, thyme, rosemary, salt and pepper. Mix to combine and continue cooking for 2 minutes.
Add turkey stock and can of fire roasted tomatoes, stir well. Adjust heat as needed, and bring to a boil. Once boiling, add tortellini and cook according to package. While tortellini is cooking, add spinach. When the tortellini is cooked, serve immediately and garnish with asagio cheese.
A Novice Chef Original, inspired by my friend Michele