Vanilla Chai Cupcakes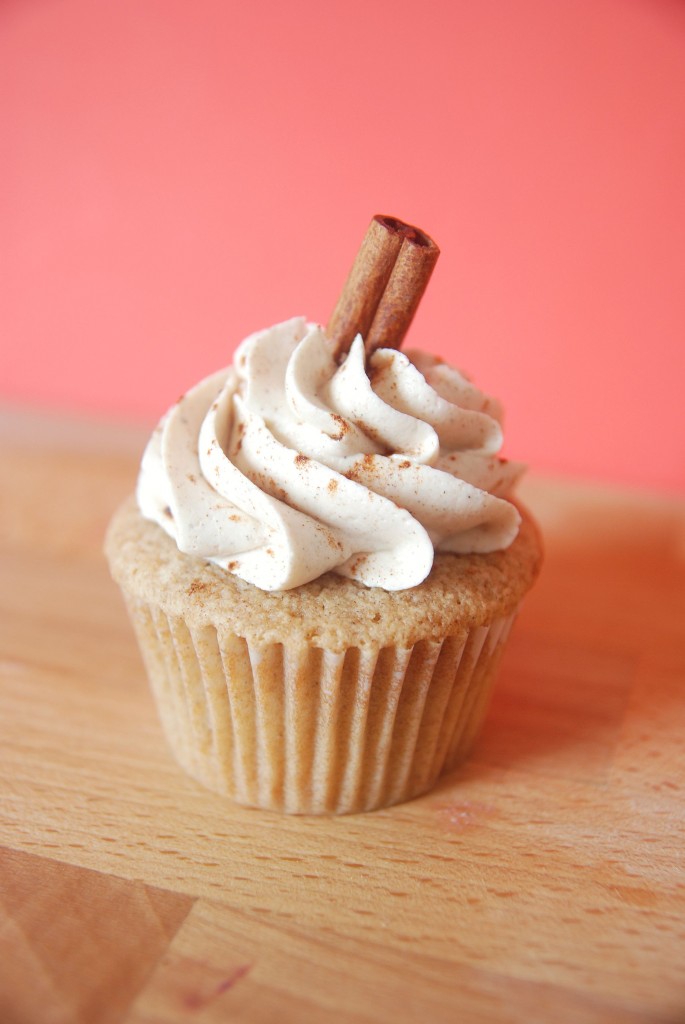 The other night I walked into my baby sister's room and looked at her walls. They are covered with pictures of boys and her idols, just like my walls were in high school. There are magazine cutouts of boys with no shirts (that I may or may not have checked out for a few long seconds…Taylor Lautner is sexay!!!), images of Lady Gaga with her boobies on fire, and pictures my sister and her friends being incredibly silly and having a blast. And I thought…when did I stop doing that on my walls? Oh ya, when I got my own apartment and brought boys back to it and thought they wouldn't want to kiss me with David Beckham watching them in nothing but his Armani tighty whities.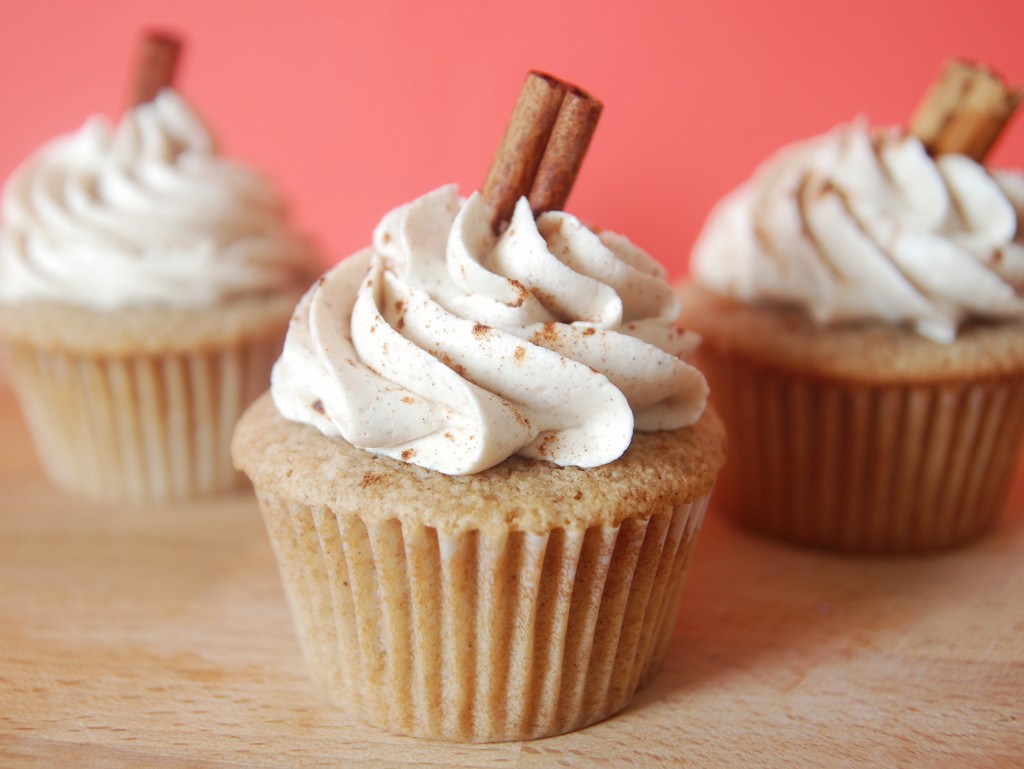 And then I thought what would be on my walls today if I still did that? A picture of my KitchenAid Stand Mixer hard at work with a ball of dough? Jamie Oliver, shirtless, in his garden, next to his outdoor kitchen? Clorox cleanup wipes being used by my husband to clean…everything? Yes…yes those would be some of the things to grace my walls these days. I think I would also have some of my favorite food porn pictures…these cupcakes included! They were great, perfectly spiced and a break from chocolate is always welcomed!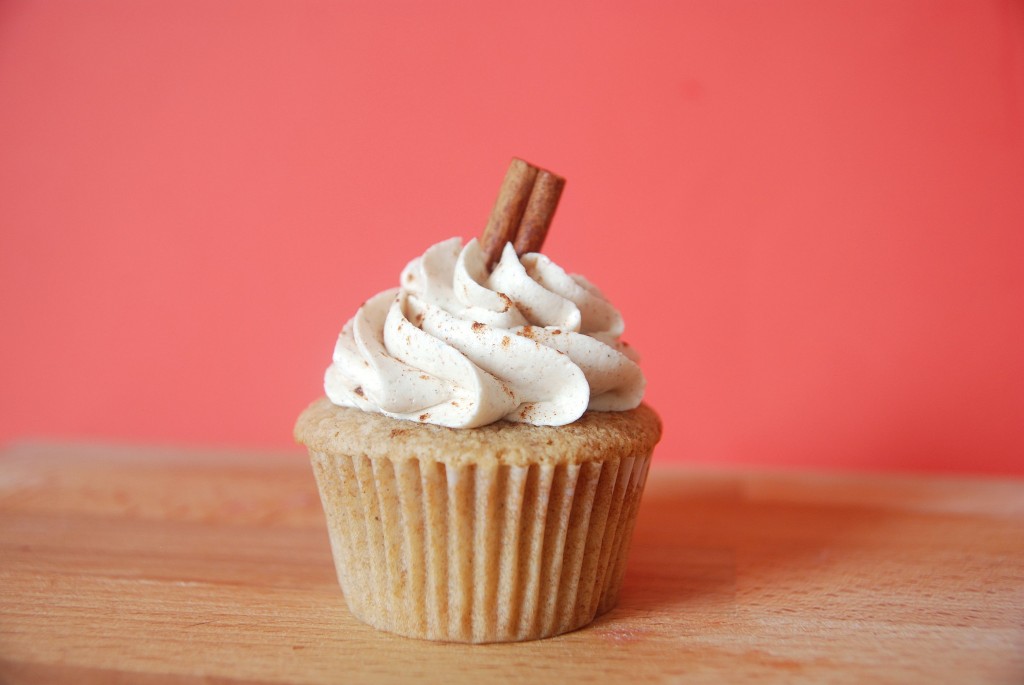 Vanilla Chai Cupcakes
Ingredients:
For the cake:
1 stick (1/2 cup) butter
1 cup sugar
2 teaspoons vanilla extract
2 eggs
1/2 quantity chai spice mix (recipe to follow)
1 1/4 cups plain flour, sifted
1/2 cup buttermilk
1/2 teaspoon baking soda
1/2 teaspoon apple cider vinegar
Chai Spice Mix
1 1/2 teaspoon ground cardamom
1 1/2 teaspoons ground cinnamon
1/2 teaspoon ground ginger
1/4 teaspoon cloves
1/4 teaspoon ground nutmeg
For the Vanilla Chai Buttercream:
2 stick (1 cup) butter
1 teaspoon vanilla extract
2 cups powdered sugar, sifted
1/2 quantity chai spice mix
1-2 tablespoons cold milk, if needed
Directions:
For the cake:
Mix spices together in small bowl.
Preheat oven to 325 degrees.
Cream together the butter and sugar. Add the vanilla and beat in one egg at a time. Stir in half the quantity of chai spice mix. Fold in the flour and buttermilk alternately and stir until combined, don't over mix. Mix together the baking soda and vinegar and mix into the batter.
Spoon into prepared cupcake cases until 3/4 full and bake 15-20 minutes or until a toothpick comes out clean.
For the buttercream:
In a stand mixer, beat the butter until it is creamy. On low, mix in the vanilla and the rest of the chai spice mix. Carefully beat in the icing sugar about ½ cup at a time. If the buttercream is too thick add 1-2 tbs of cold milk until the desired consistency is reached.Then pipe onto cooled cupcakes with your favorite frosting tip.