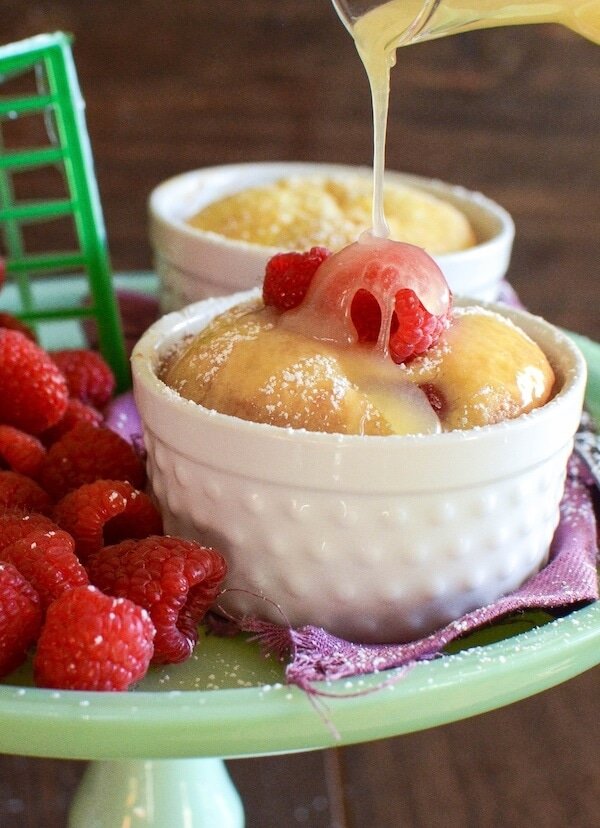 Yup, you read that right. Warm Raspberry Pudding Cake. Then you top it with a glorious vanilla butter sauce.
But wait — it get's even better. The cake is made with a boxed cake mix and the vanilla butter sauce is made in the microwave!
The slogan around here isn't 'Easy Delectable Recipes' for nothing!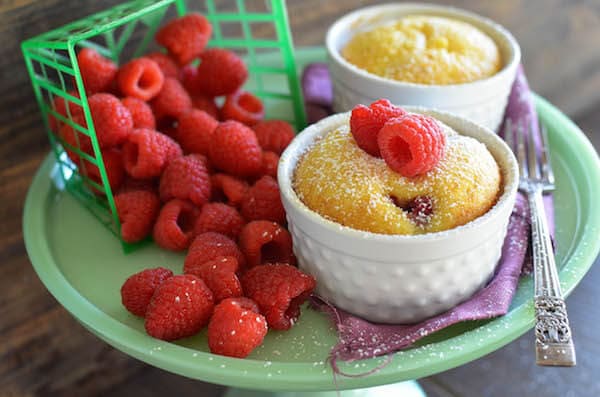 I seriously have to stop myself from licking my own screen right now.
This cake and this sauce combine to make one heck of a dessert.
I promise no one will guess that this cake was incredibly easy to make or that you used a box cake mix!
It looks so fancy in those little bowls with raspberries on top.
But let me tell you, I struggled with this cake. I had the idea in my head, but everything I was trying was just turning out wrong.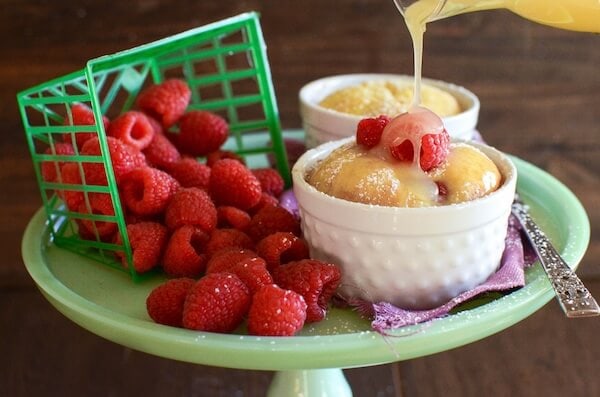 The first time I tried it, I made the pudding and poured it on the bottom of the baking dish (instead of using the dry pudding powder in the cake).
I then poured the cake mixture on top of the layer of pudding and baked it.
In my head, it was going to bake into the bottom of the cake or into two layers. Instead it bubbled up over the edge, burned and made a huge mess.
See — I promise we all have bad days in the kitchen! Especially me.
Sometimes I have days and days of recipe disasters. Those are the worst.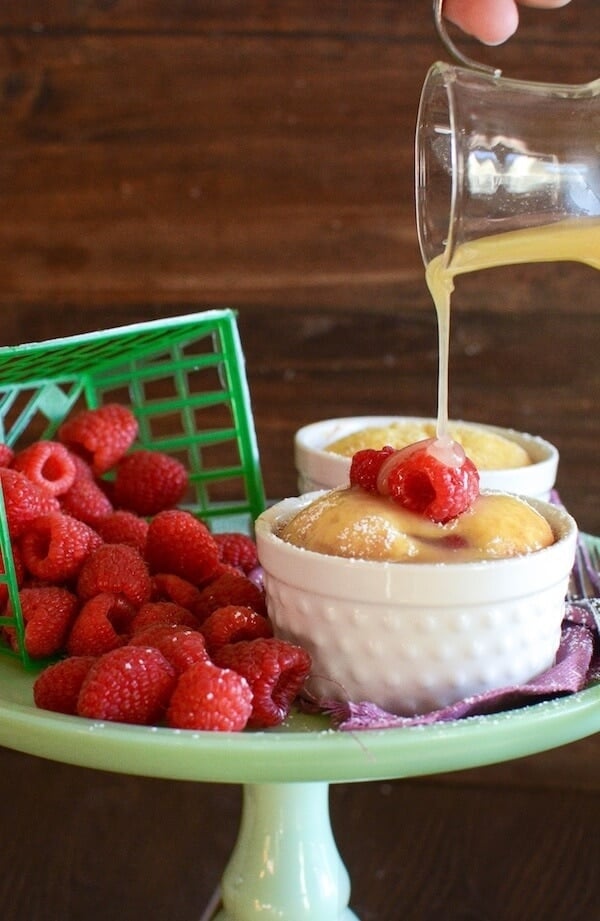 After 3 different versions of this cake, I finally hit gold with this recipe.
It takes 30 minutes or less to make, uses easy ingredients that you probably already have on hand…and the sauce is made in the microwave!
The only way this recipe could be easier is if I made it for you! Seriously, try this one.
Serve it in individual ramekins and let everyone think you are crazy fancy.
(You can make the sauce ahead of time if serving for a party. You will just need to reheat and whisk it again before serving.)
Head on over to Dixie Crystals for the
RECIPE
:
Warm Raspberry Pudding Cake
This post may contain affiliate links. Read my disclosure policy.