We moved!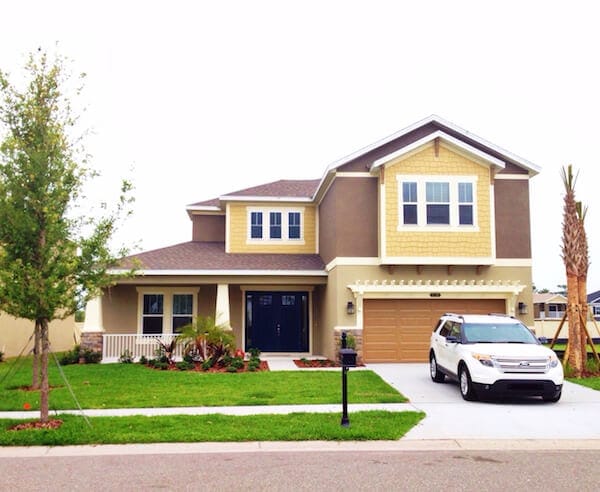 It's official — we moved into our new house! It has been quite a journey to get here, but we are so excited to finally be in our new home. I promise to get photos with my real camera soon, but for now all I have is my iPhone. To be honest, I'm not even sure where my camera is right now! Whoops!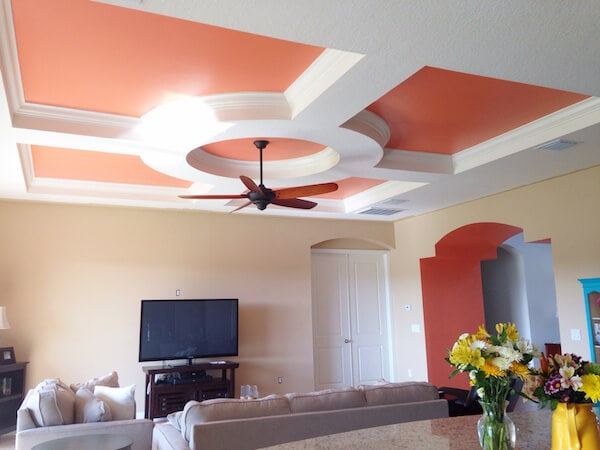 With a lot of help from my awesome family and friend/future neighbor Kerri, we have already started painting! We still have to paint the ceiling tan (will be leaving the crown molding white to pop), hang the television on the wall and sooooo much more little things….but I just couldn't wait to share how it's looking. I am obsessed with the bright pops of coral!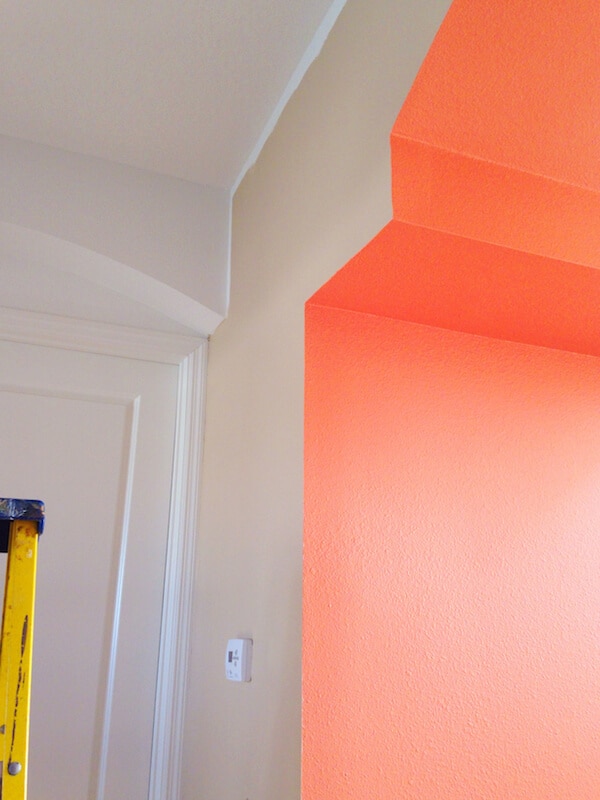 Here is a closer up view of the archway — so you can see the color.
Both the tan and coral are Glidden colors, however I had them color match with the premium Behr paint from Home Depot. At $33 a gallon and only needing one coat…you just can't beat it! The tan color is called Dapper Tan and the coral is Ripe Apricot.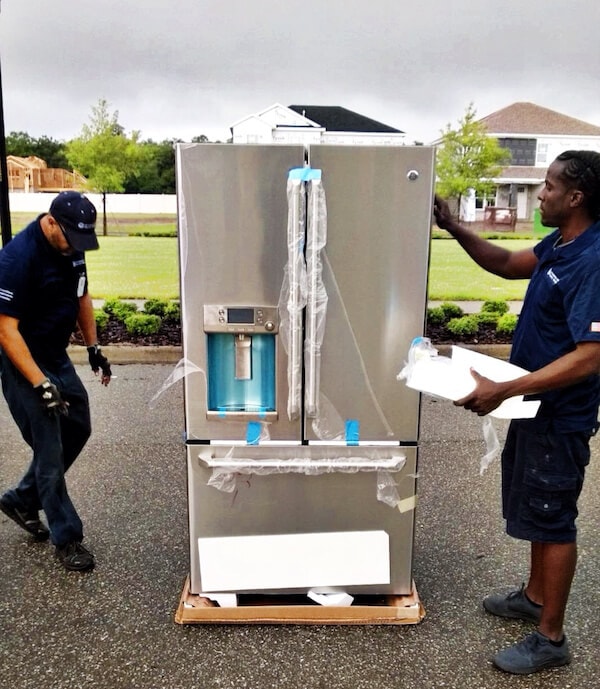 Our new GE refrigerator got delivered last week and I was so excited I couldn't stop snapping pictures. The poor delivery guys thought I was absolutely insane. Stay tuned for a whole post about my new kitchen and fridge! 😉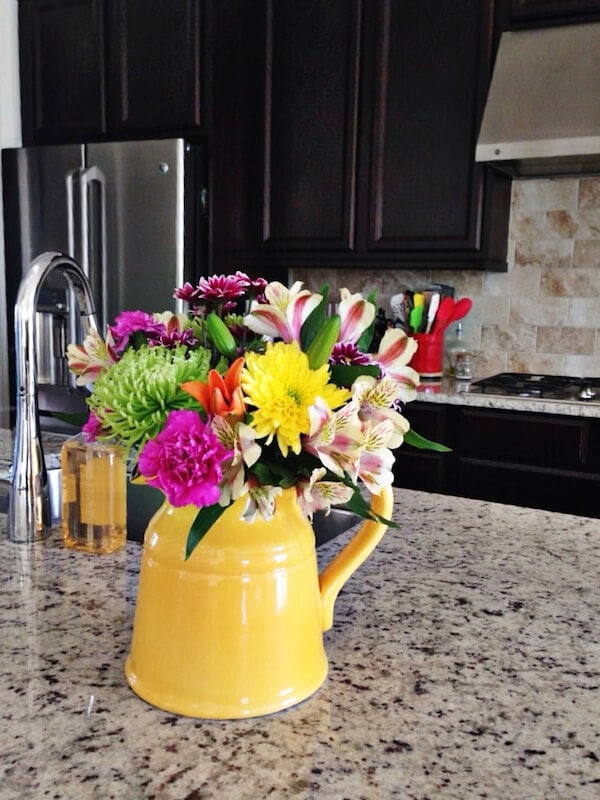 Oh and during this crazy move, I also offered to host for Mother's Day with both of our Moms. 24 weeks pregnant with twins and just moved 3 days before? Ya, I am officially crazy.
But it went really well and I made an easy dinner of roasted lemon chickens. I just winged it, but it was really delicious — I promise to make it again soon so I can share the recipe!
Jorge bought me those gorgeous flowers above for my pre-Mother's Day. It's crazy to imagine that this time next year I will have two 9 month old baby girls. I can't even wrap my mind around it!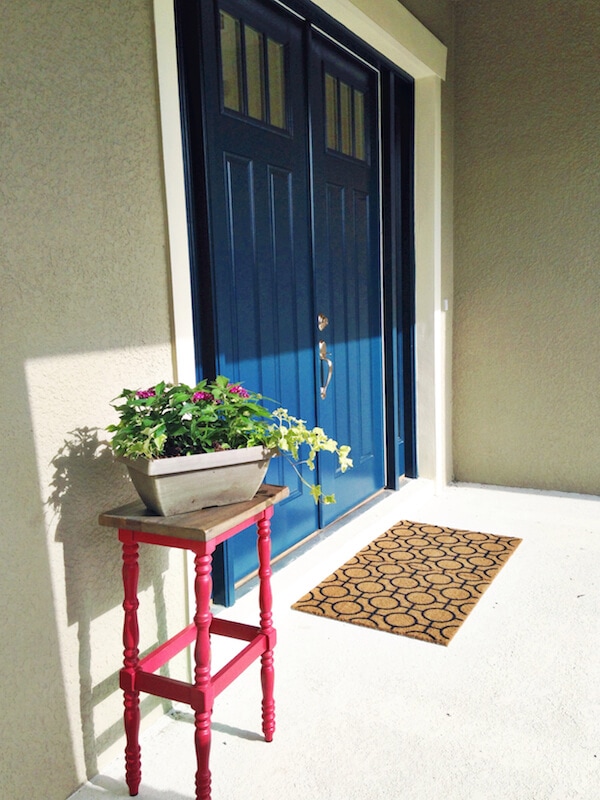 It's been a long, long two weeks of packing and unpacking. We still have a lot more to go (like finding things to fill up this giant house!!), but I am so excited to finally be a homeowner.
Stay tuned for a post about the kitchen next week! And then before too long — a nursery update! 🙂