What's new in Tampa Bay!
It's been a long time since we caught up on regular fun life things. Like, before babies long. And I thought it was high time to catch up. Most of you know I live in the Tampa Bay area, so I wanted to share some fun new things we have been doing around town.
One of those things we recently discovered was noosa yoghurt and our pure love for it. I posted this past summer on instagram how much the girls LOVED noosa. After that, noosa reached out and wanted to work together. I have turned my entire family onto the amazingness that is noosa and I am so happy to be getting to work with them!
So for my first "NOO" thing in Tampa Bay, let's talk about this honey noosa! It's our second favorite, the first being pumpkin, which is now going to be sold year round — yahoo! I love to eat it with my favorite homemade Banana Nut Bread Granola and Ellie & Lyla love it for a snack with peanut butter mixed in. It's divine.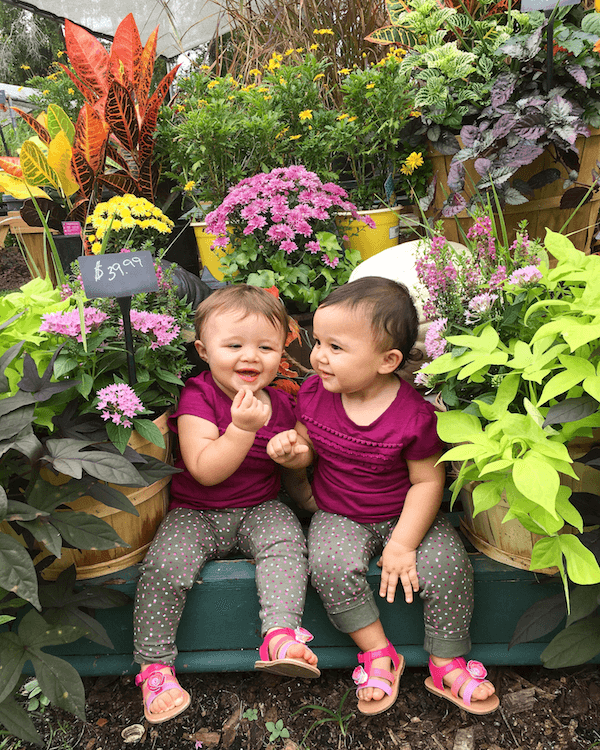 We visited Annie's Garden Shed a few weeks ago on a whim and loved it! They have so many pretty flowers and it's an unusual set up. They have the flowers in the back, an antique store up front and some photo opp areas up front — including an old timey jail.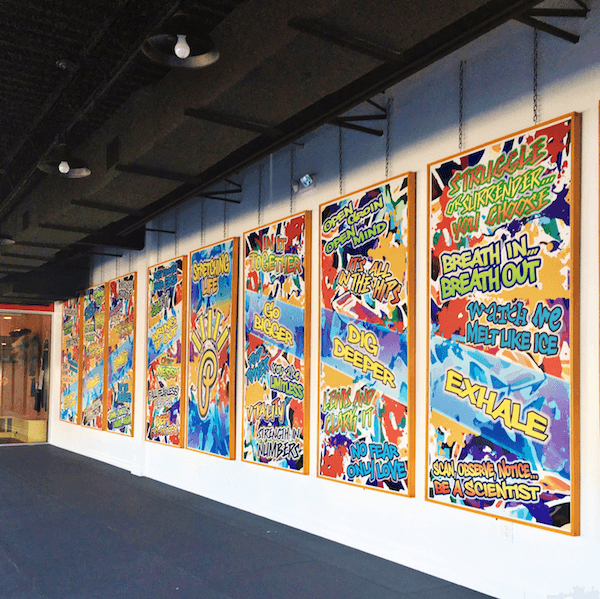 I know. For you long time readers, you are shocked to read that I am now a member of a yoga studio. Even more shocking? It's HOT yoga. Oh and it's only sort of yoga-ish. Sure we do some yoga, but it's at a break neck pace…and some classes are very high in cardio with burpees, jumping jacks and 50+ squats. I can't take the slow spiritual yoga crap…and this is thankfully very different from that.
It's a total cardio killer and I totally hate it (just like I hate all exercise), but I know it's good for me and I oddly enjoy the satisfaction of seeing myself slowly get better at it. If you go, try one of my favorite classes — Power Sculpt. It's like the Power Yoga class, but add weights and pumped up fast music. You will love the owner Denice, she makes everyone feel so comfortable…even if you have zero clue what you are doing.
Oh! And please recommend your favorite place to find cute yoga pants. I find if I have some crazy yoga pants, I am much more excited about heading into yoga. I have found that I really love the high waisted yoga pants at Old Navy. They help hold in my 'twins fanny pack' while I'm doing jumping jacks. 😉
Ok, ok. I know this isn't exactly new in Tampa Bay, but it's totally new to me. We are now tackling the laundry room as my next makeover project. I bought these awesome vinyl stickers on etsy to dress up my plain washer and dryer.
I really loved how it turned out – especially the impact it made for only $20! Next up is painting the walls and getting nice wood shelving made for above the washer and dryer. Anyone up for an old fashioned painting party?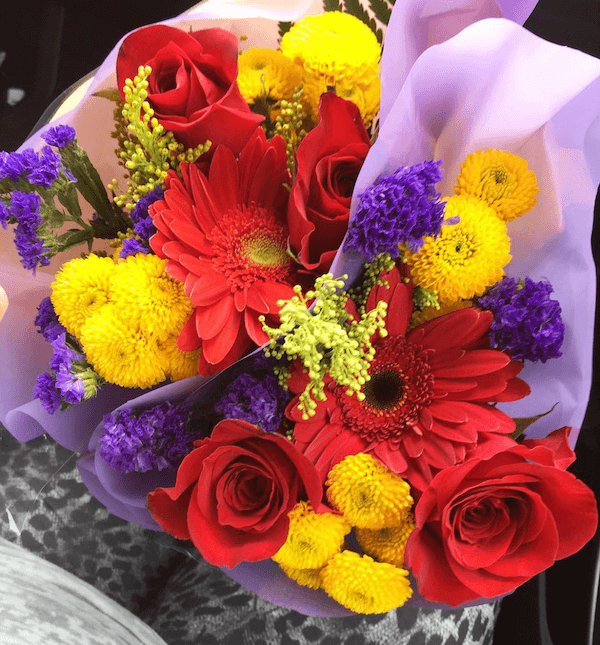 Jorge and I almost always head to the farmers market on the first and third Saturday at Wiregrass in Wesley Chapel. But there is a new-ish farmer's market in Tampa happening in Carrollwood on the second Saturday of every month.
I love all the fresh produce, flowers and crafts I find there. My two personal food favorites are: Riddle On The Griddle for a delicious seasonal grilled cheese for lunch, and Vivan's Crawfish Pies for taking home for dinner. (I know – I love crawfish, but hate shrimp. I make zero sense.)
Seminole Hard Rock Hotel & Casino
My mother's birthday was last weekend and we headed over to the Hard Rock. I am going to be honest, I have lived here in Tampa for 9 years and have only been twice (once when I was super young and last weekend). We had so much fun eating dinner and then playing roulette together. At the end of the night, we broke even and earned enough to pay for our dinner. I consider that a win! 😉
I really want to spend a night in the hotel part, get a massage, and have a little staycation to get away from the kiddos. I hear that they have a special Pho restaurant only for late hours that I am dying to check out!
Ella's is not so new on the scene anymore, as you can tell by their hundreds of raving yelp reviews. However, we almost always go for Soul Food Sunday and never make it in during the week.
A couple of weeks ago we stopped in and had an excellent dinner. Jorge and I shared that gorgeous Tenderloin Steak Pizza and had an amazing Peanut Butter & Banana Chimichanga for dessert. It was perfection. If you are in the Seminole Heights area around dinner time — you must stop in!
This post is sponsored by noosa yoghurt, however all opinions are – as always – all my own! Thank you for supporting me as well as the brands that I love!