White Wine Carrots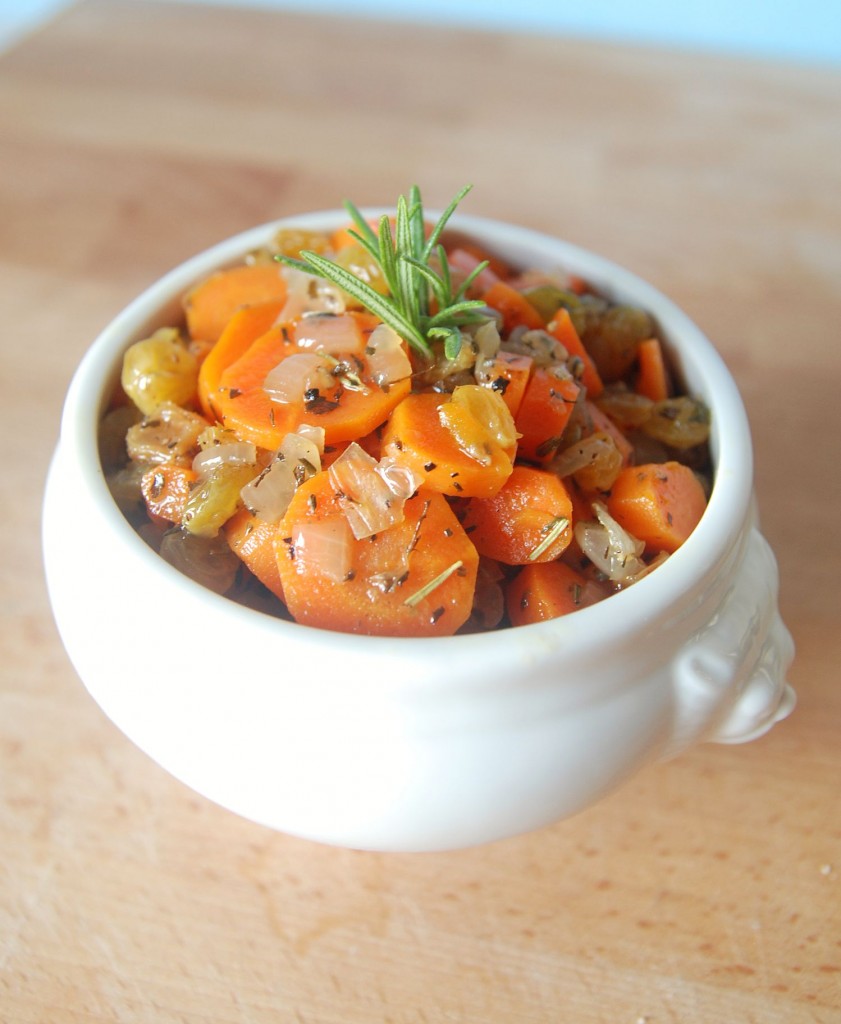 I live in a townhome, and have a great, spacious patio…which means limited space for gardening. Running around the entire patio, are flower gardens…which I use to garden in! And my summer garden just finished up the last of its crops and this past weekend I planted my winter/fall garden! Here in Florida we can plant a lot of things that most other parts of the country can't….which is awesome and I love making all you Yankees jealous! 🙂
This year I have planted: 2 types of tomatoes, white and purple eggplant, jalapeno, 8 colors of bell peppers, butternut squash, basil, rosemary, cilantro, thyme, parsley, chives, green onions, radishes, and carrots! I am so excited for it all and can not wait until I start getting some produce from it! Especially the carrots so I can start grabbing them out of my garden for this recipe…instead of having to go to the Farmer's Market!  I got the inspiration for this recipe when Jorge and I dined at Flemings Steakhouse…but sadly they did not share this recipe and I could not find anything online. So these are my interpretation! And I think they are pretty delicious!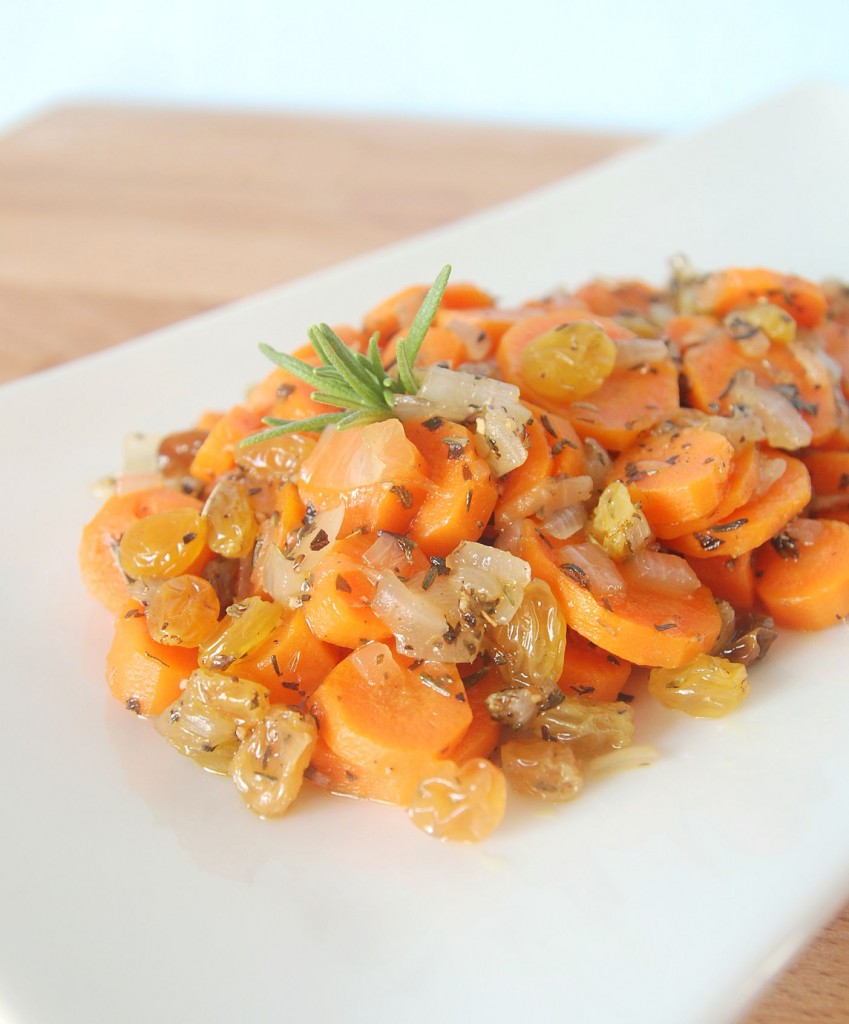 White Wine Carrots
Ingredients:
2 tablespoons olive oil
1 cup white onion, chopped
2 1/2 (about 1 lb) cups sliced (and peeled) carrots
1 cup dry white wine
1/2 cup golden raisins
1 teaspoon herbs de provence
1 tablespoon Splenda brown sugar
salt and pepper to taste
Directions:
In a large deep skillet over medium heat, drizzle 2 tablespoons olive oil. Add onions and carrots once hot and allow to cook, stirring occasionally, until onions are translucent. Add the wine, bring mixture to a boil, turn down to a simmer, and cook, stirring occasionally, until the liquid has reduced by half. Add the raisins and simmer for about 5-10 more minutes until another 1/4th of the liquid has reduced (leaving some liquid as it makes a lovely sauce).
Stir in herbs de provence, Splenda brown sugar, and salt and pepper and allow to cook for another minute or so. Remove from heat and serve immediately.
Source The Novice Chef Blog