If you love a Cherry Limeade from sonic, you are going to adore this easy Cherry Limeade Cake! Loaded with fresh lime zest and sweet cherry flavor, this is a great make-ahead cherry and lime poke cake for parties, potlucks and more!
Cherry Limeade Cake
If you are looking for a Summer dessert that doesn't take a ton of work, but still impresses your friends and family? This Cherry Limeade Cake is the cake you have been looking for! I've made this poke cake recipe super easy using a doctored up boxed cake mix that cuts the time in half.
If you have never made a poke cake, you are really missing out! You start with a box cake mix and we add in some bubbly sprite (just like a real cherry limeade at Sonic!) and lime zest. After baking, we punch a bunch of holes in the cake and drizzle it with cherry jello, giving it those adorable red streaks. Top it all off with a light whipped frosting (made with cool whip and cream cheese) and I promise you won't be able to stop at one slice!
The cake can be fully prepared well ahead of time, meaning it is the perfect cake for a party. It also travels very well, making it a great cake to also bring to a potluck/party. What I'm saying is, there is no reason not to make this cake. So let's get started!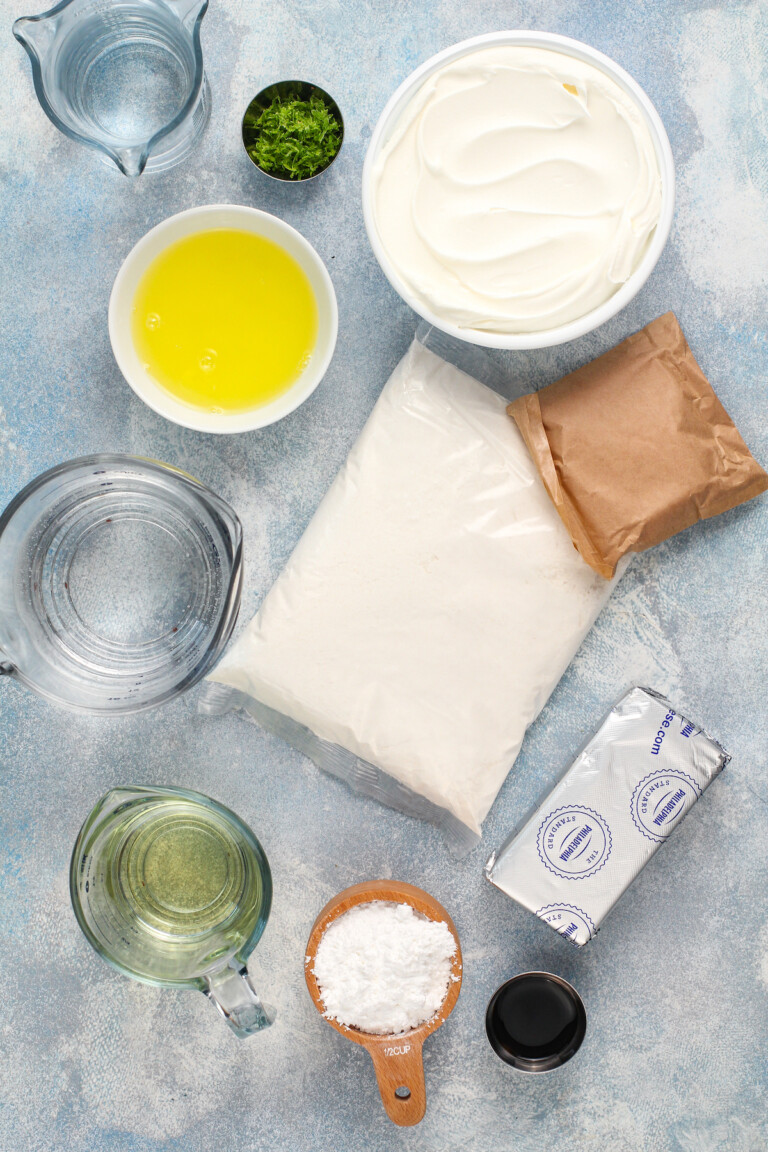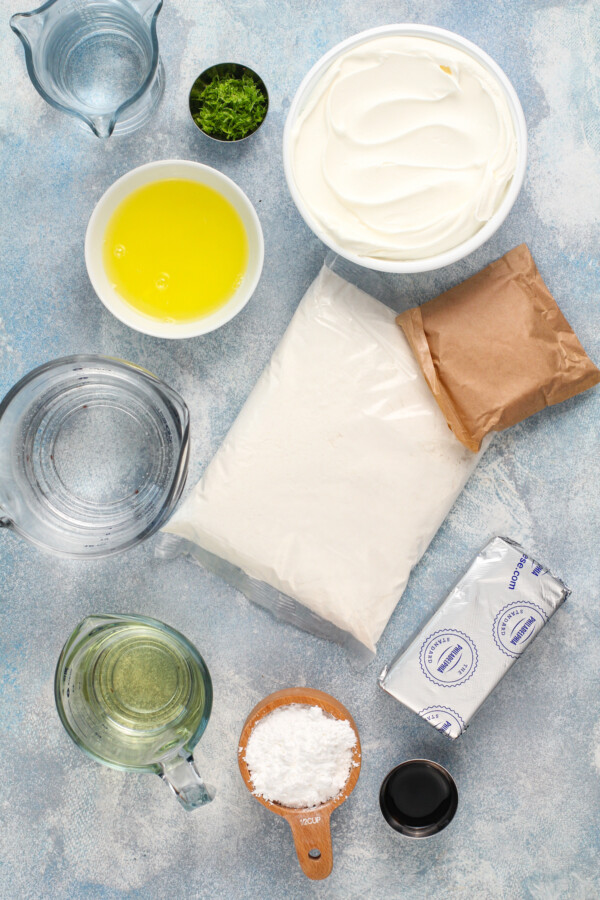 EASY POKE CAKE INGREDIENTS
You only need a few ingredients to make this easy cherry limeade poke cake:
Cherry Limeade Cake
White Cake Mix
Lemon-Lime Soda (Sprite)
Vegetable Oil
Egg Whites
Lime Zest
Cherry Jello
Boiling Water
Frosting
Cool Whip (or Whipped Cream)
Cream Cheese
Powdered Sugar
Vanilla Extract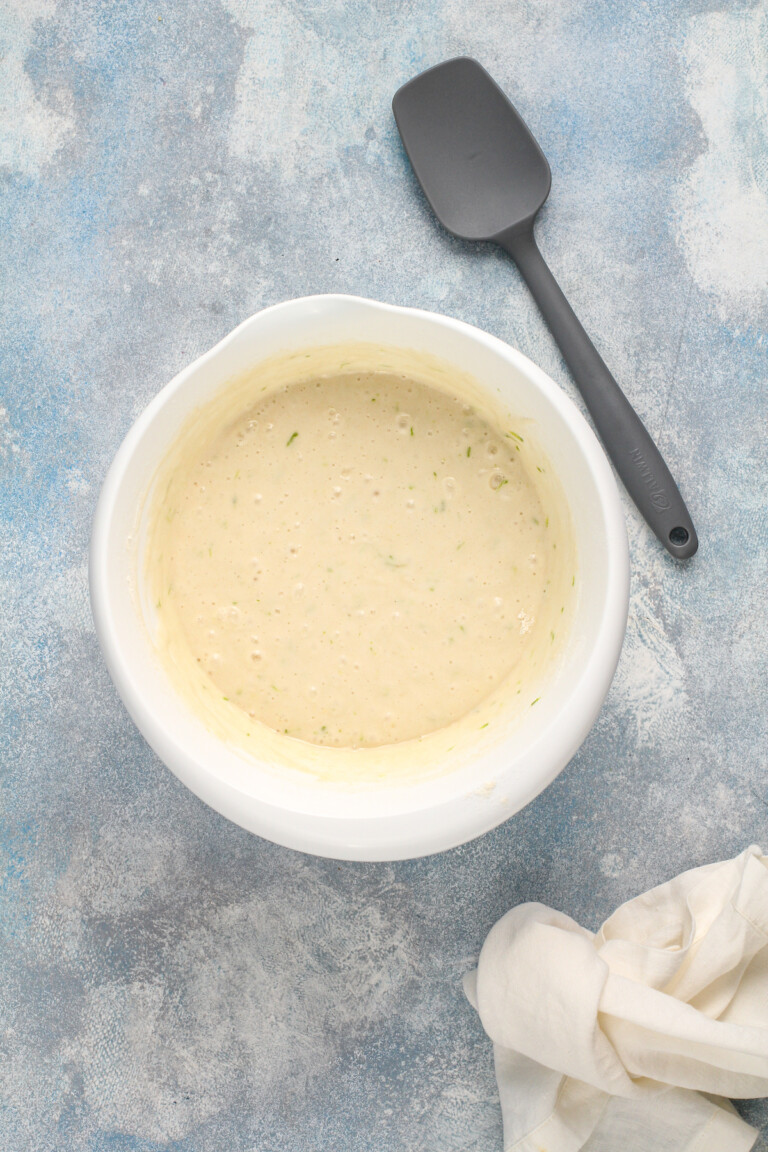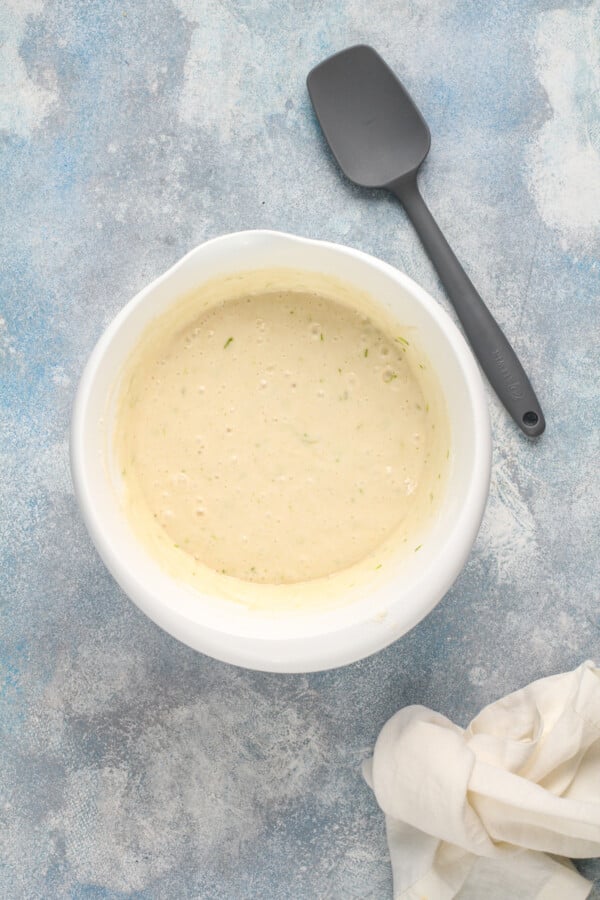 How To Make Cherry Limeade Cake
Prepare: Preheat oven to 350°F and coat a 13 x 9-inch baking dish with non-stick cooking spray.
Cake Batter: In a large bowl whisk together cake mix, lemon-lime soda, oil, egg whites, and lime zest until smooth. Pour into pan.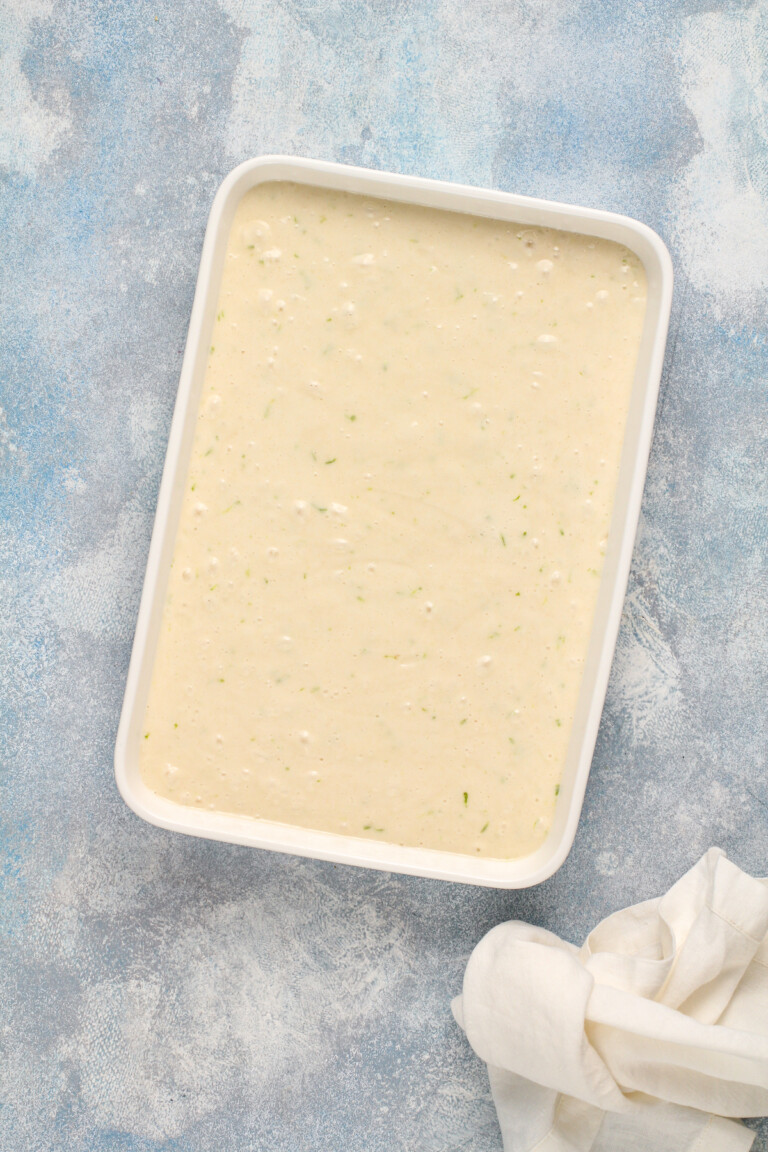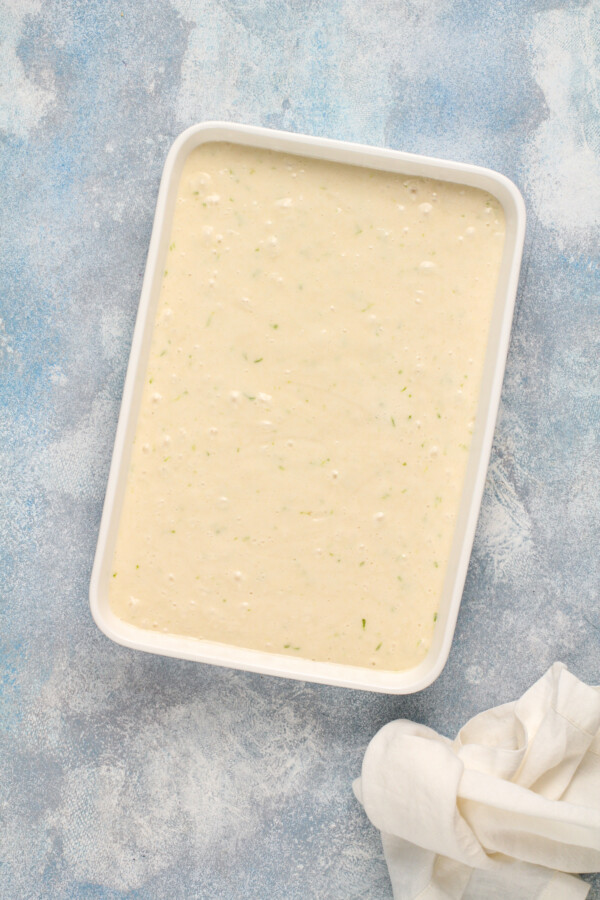 Bake: Spread evenly into baking dish, bake for 20-25 minutes or until a toothpick inserted in center comes out clean. Remove from oven and let cool for 15 minutes.
Whisk: While cake cools, stir cherry gelatin into boiling water, whisking for 2 minutes to completely dissolve gelatin. Set aside.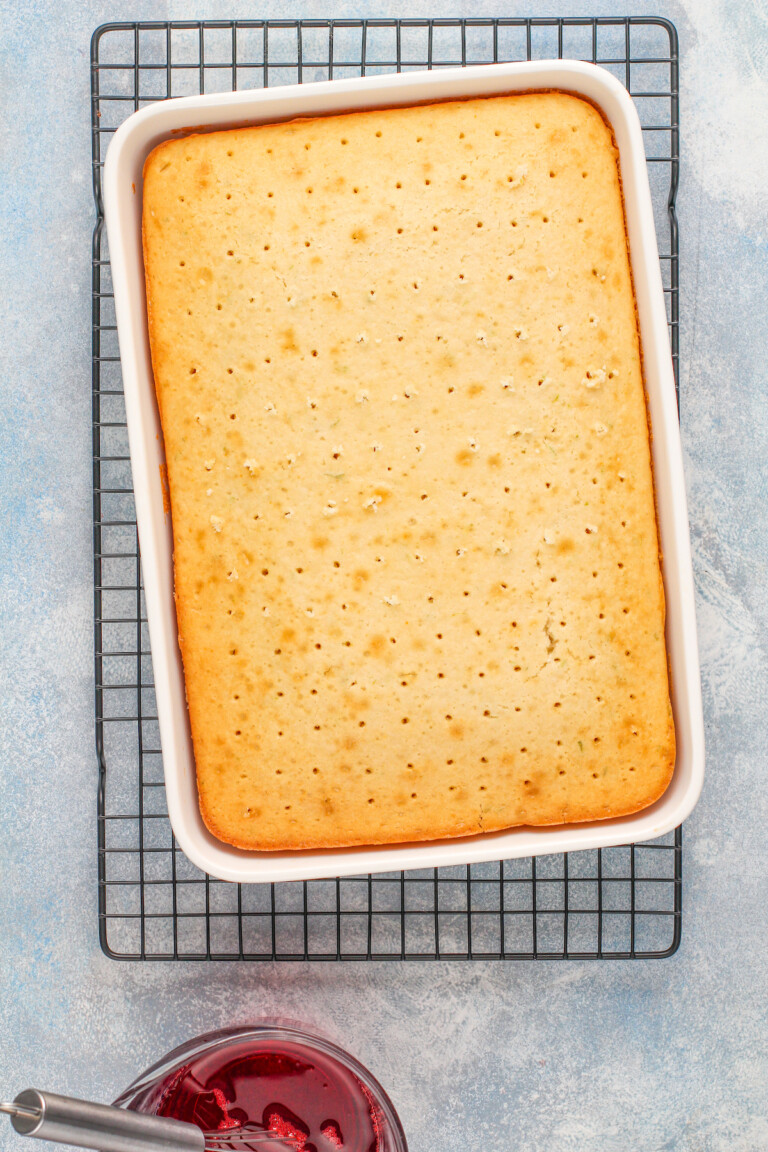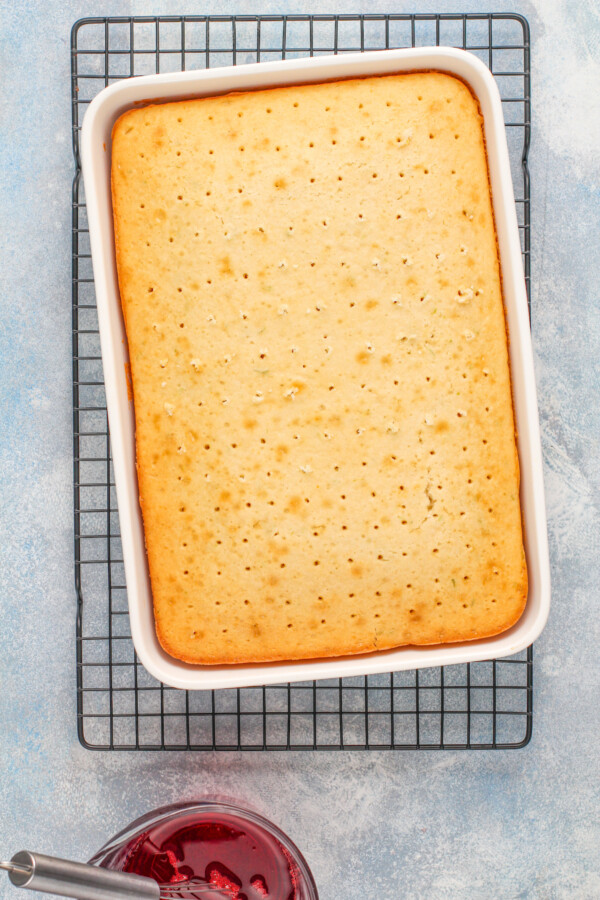 Poke: Using a wooden skewer, skinny straw or a large fork, poke holes into cake about every 1/2 inch. Carefully pour cherry gelatin over cake, allowing mixture to fill holes in cake.
Chill: Cover cake with foil or saran wrap and store in refrigerator for 2 hours (or overnight).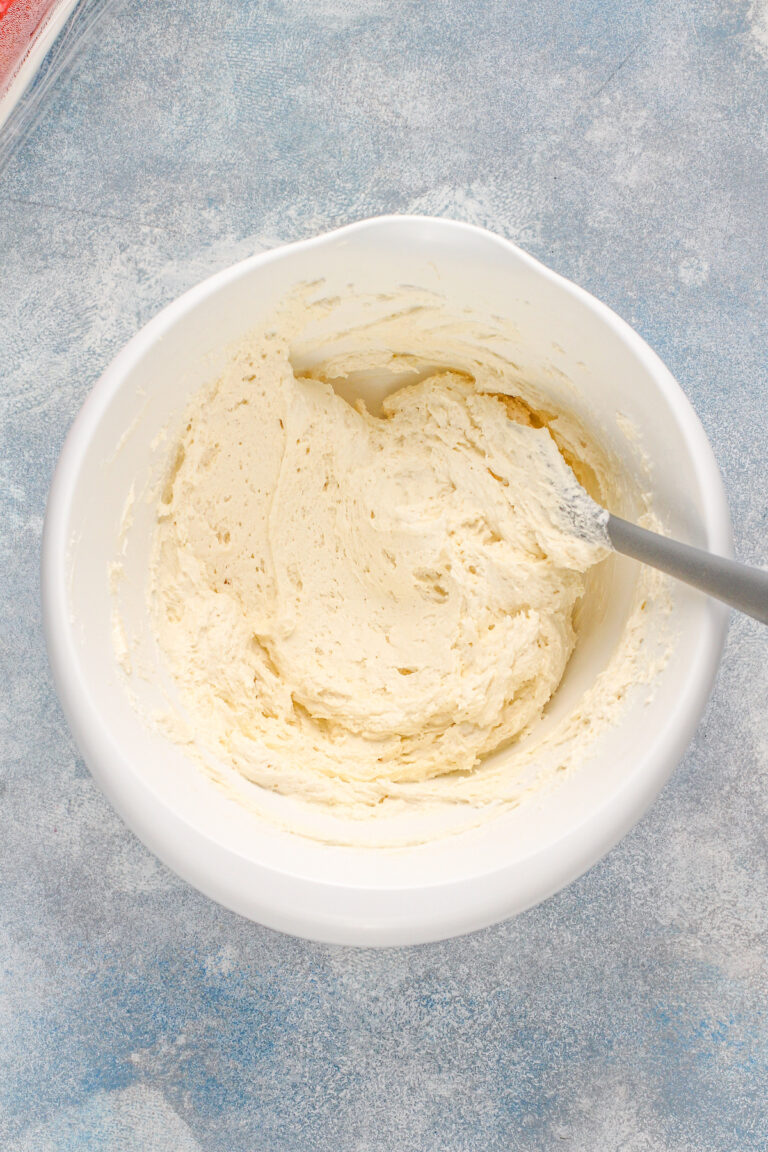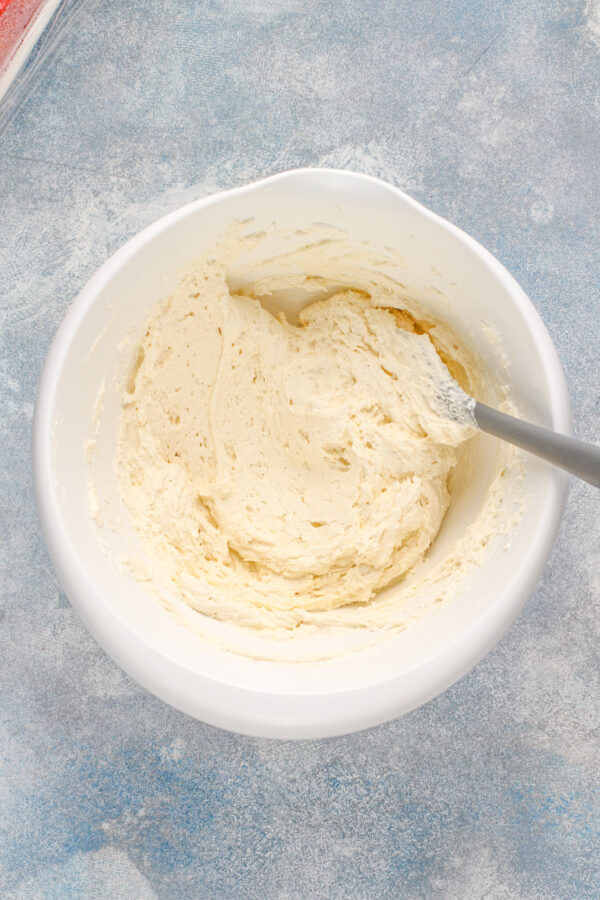 Beat: To make frosting, in a large mixing bowl, beat cream cheese until smooth using a stand mixer or hand mixer. Add powdered sugar and vanilla and beat until smooth.
Frost: Fold in whipped topping until well combined. Spread frosting over cooled cake. Top with maraschino cherries, lime wedges or lime zest as desired. Store in refrigerator, wrapped with foil or saran wrap, until ready to serve.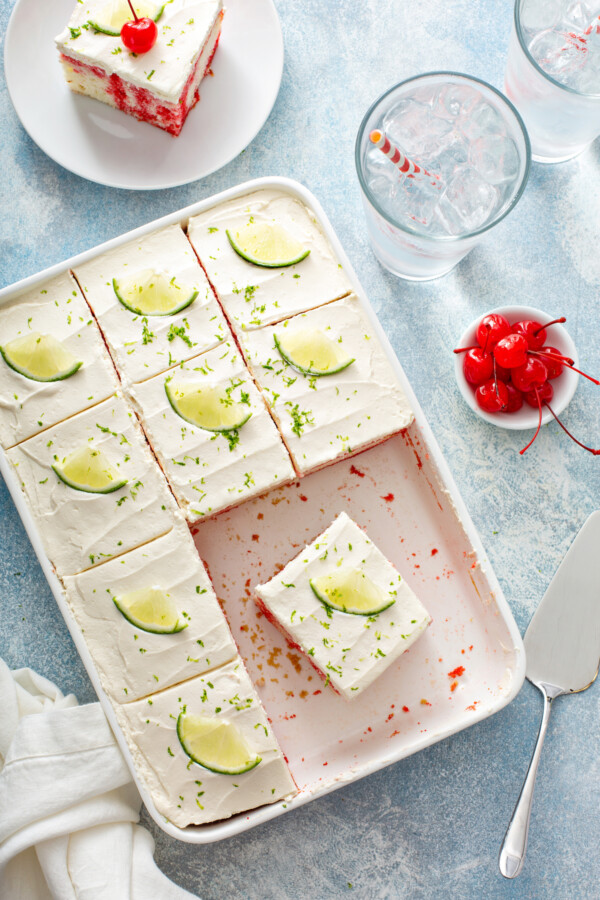 Do I Have To Use Jello?
The gelatin or jello in this Cherry Limeade Cake will not only add a pop of color, but also gives it that great cherry flavor. It will also keep the final cake very moist!
If you're not a fan of jello, separate a half portion of the cake batter into a bowl and add red food coloring to it and whisk until color is well combined. Pour the colored batter over top of the white vanilla batter in the cake pan and run a toothpick through the mixture to add the cherry color.
Then instead of adding jello, you can poke holes to the cake and add some cherry grenadine to your cake. It won't have as much cherry flavor (you can only use so much grenadine since it won't set up firmer like jello), but it is a fair compromise if you don't want to use jello.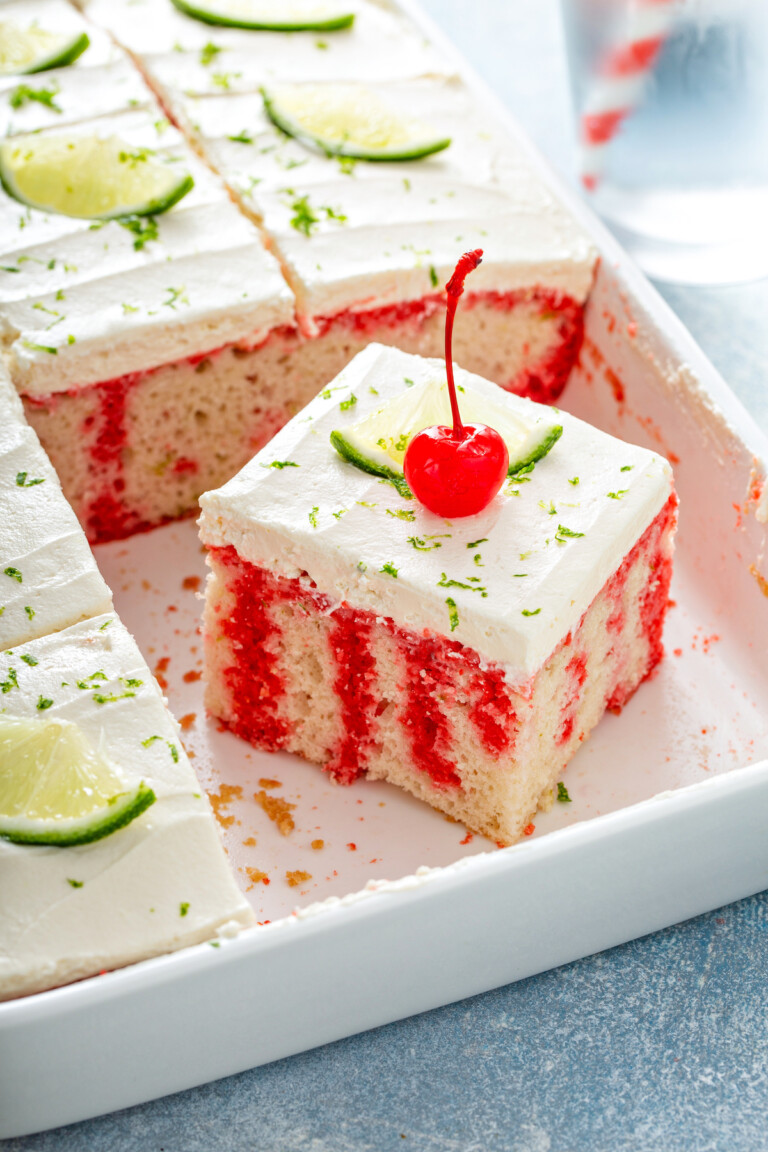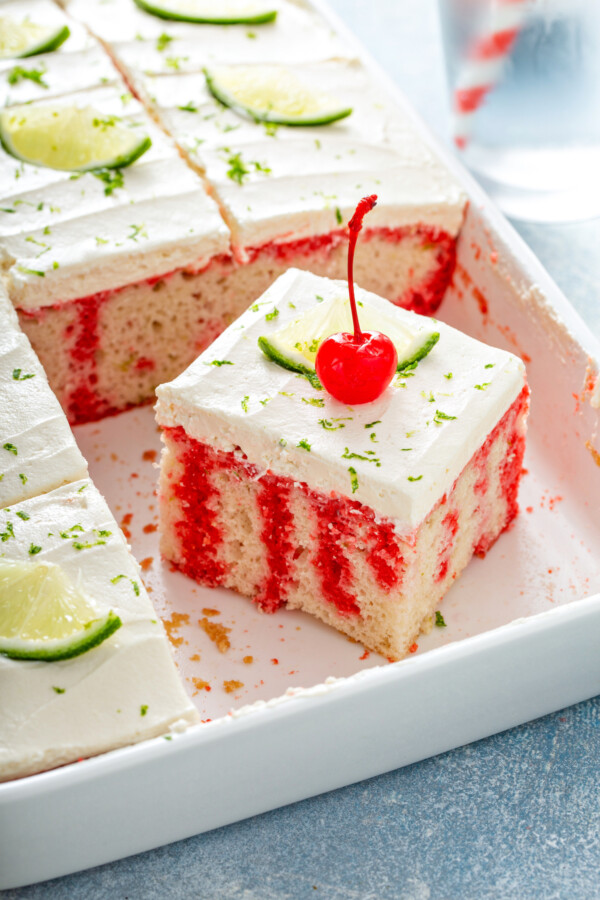 How To Store Cake
Cover the decorated cake with plastic wrap or foil and store in the fridge. The cake will stay moist and fresh for up to 2 days in the fridge. It may dry out a little if left any longer.
Make the frosting a day or 2 ahead of time if you need to save on time. Store it in an airtight container in the fridge until it's time to decorate the cake. It may need a stir before use, or add it to a medium bowl and beat it quickly with a standing or handheld mixer.
You can also freeze the cake on its own! Wrap the completely cooled vanilla cake (without frosting) in plastic wrap, then foil, and add it to an airtight container. It will last in the freezer for up to 3 months.
Looking For More Easy Desserts Using A Cake Mix?
Don't miss these other reader favorite recipes that utilize a cake mix for a quick and easy dessert: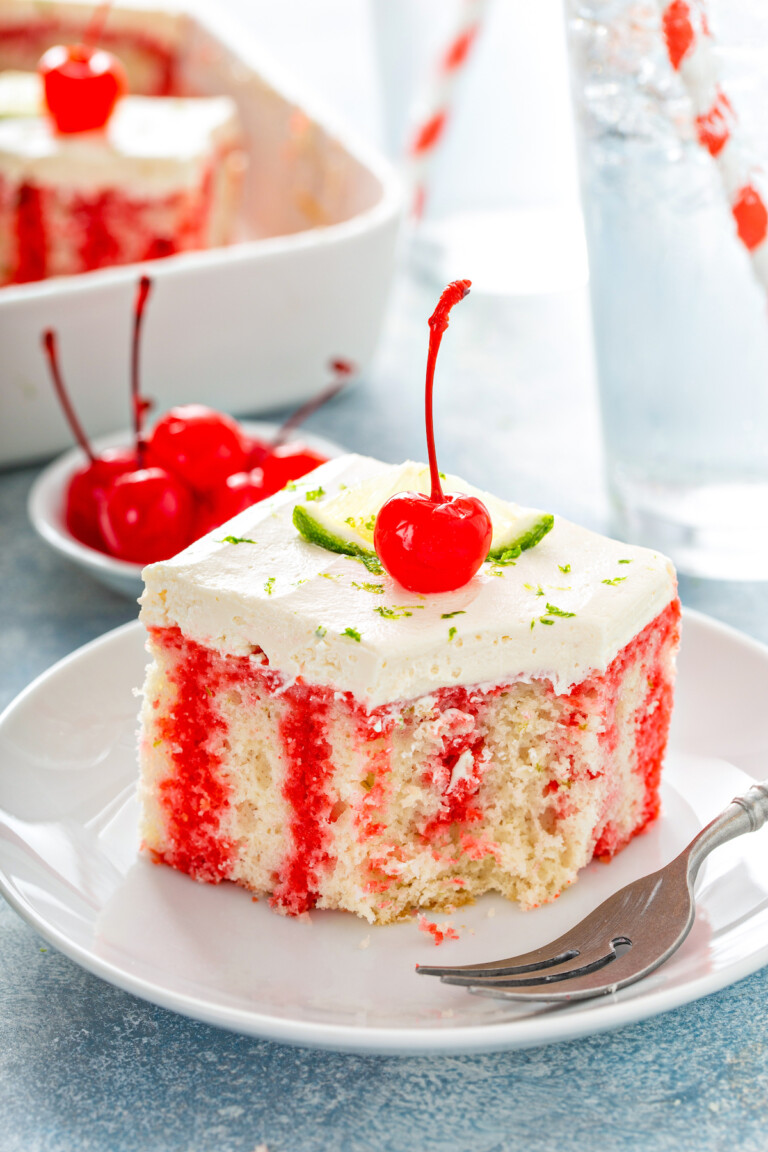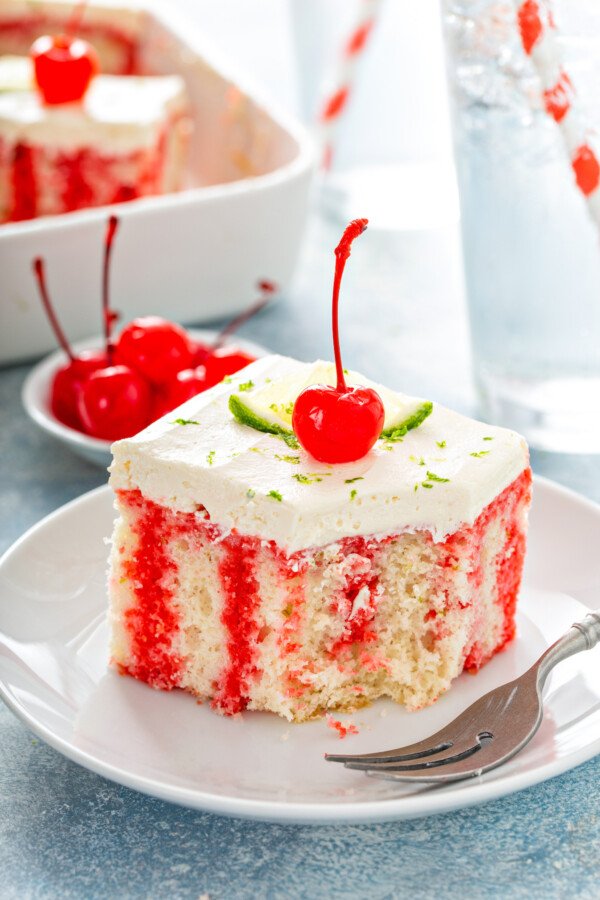 Head on over to Dixie Crystals to get the full recipe I developed for them by clicking the button below:
This post may contain affiliate links. Read my disclosure policy.