Country Apple Coffee Cake: apples, cinnamon, pecans, flaky biscuits and a splash of whiskey combine to make your new favorite coffee cake!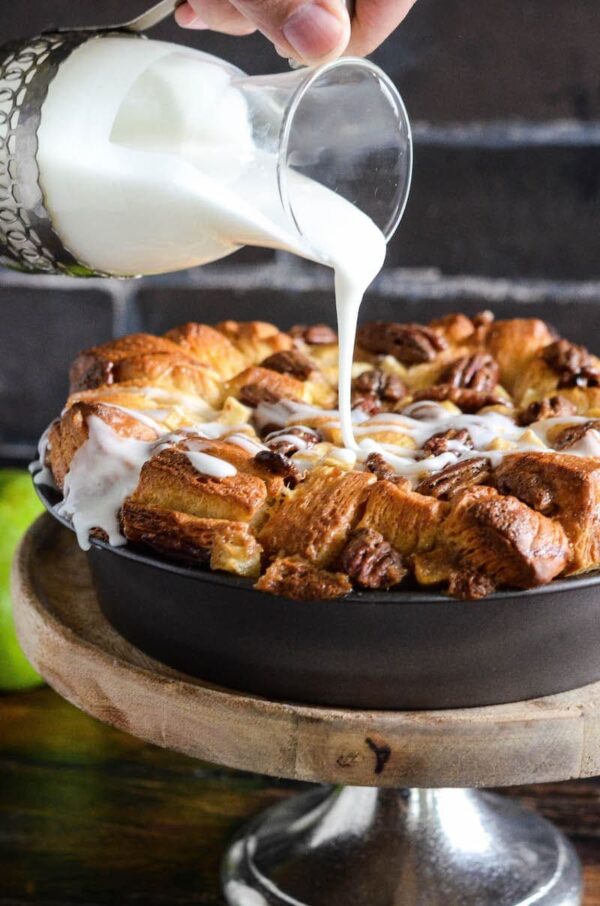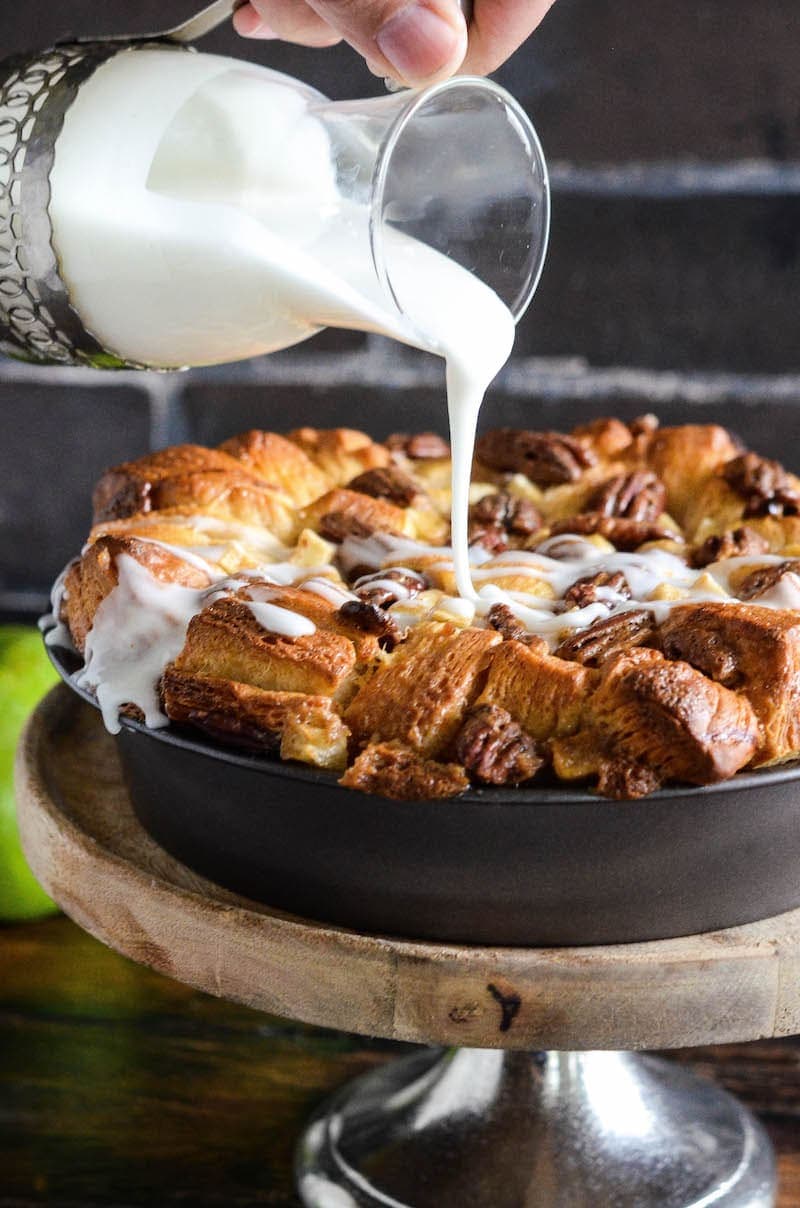 I have this dream where I win the famous Pillsbury Bake-Off® Contest and I spend the 50,000 winnings on a brand new kitchen. It is such a good dream.
Every year I try out the winning recipe and this year, I thought it would be a lot of fun to try out a recipe that won in the decade I was born — the 80s.
They had crazy-permed hair and awesome music, so let's see what they had for recipes!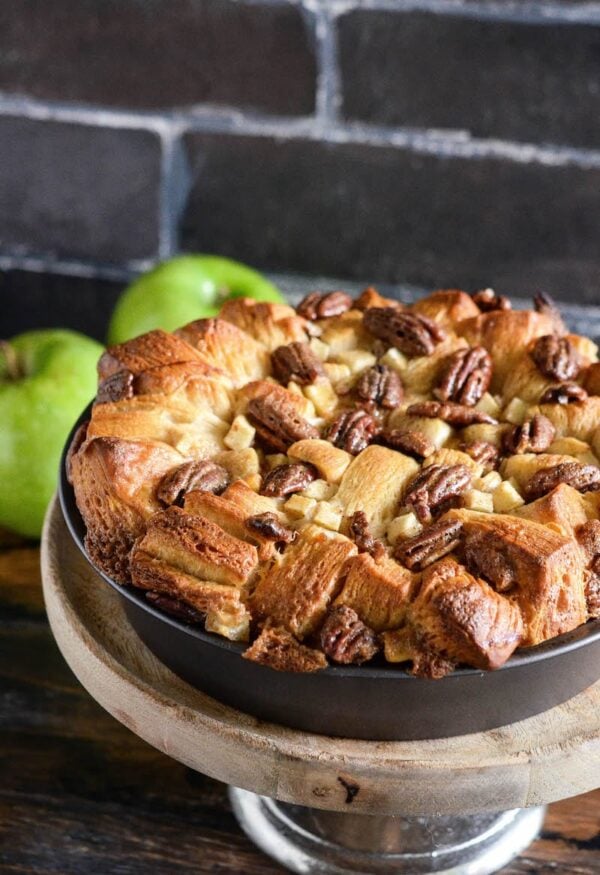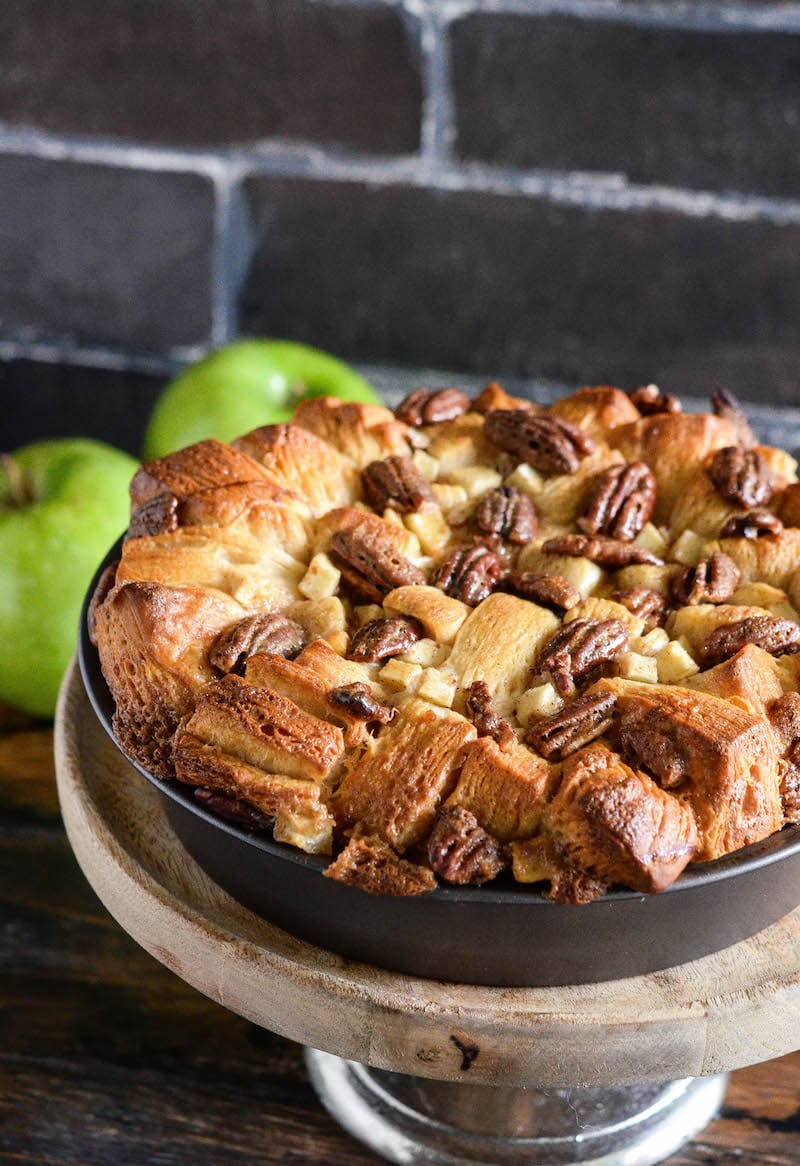 I decided on this Country Apple Coffee Cake from 1984. It had all the makings of a great recipe: cinnamon, crunchy pecans, fresh apples, brown sugar, butter and a hearty splash of whiskey in the sauce you pour over it before baking.
It was very quick to put together and I used some gorgeous green apples I had picked up at the farmer's market over the weekend. I like them best in a sweet recipe, because they have that perfect tartness to them!