Pumpkin Spice Candied Nuts: you only need ten minutes and six ingredients to make a batch of these sweet toasted pumpkin spice mixed nuts on the stovetop!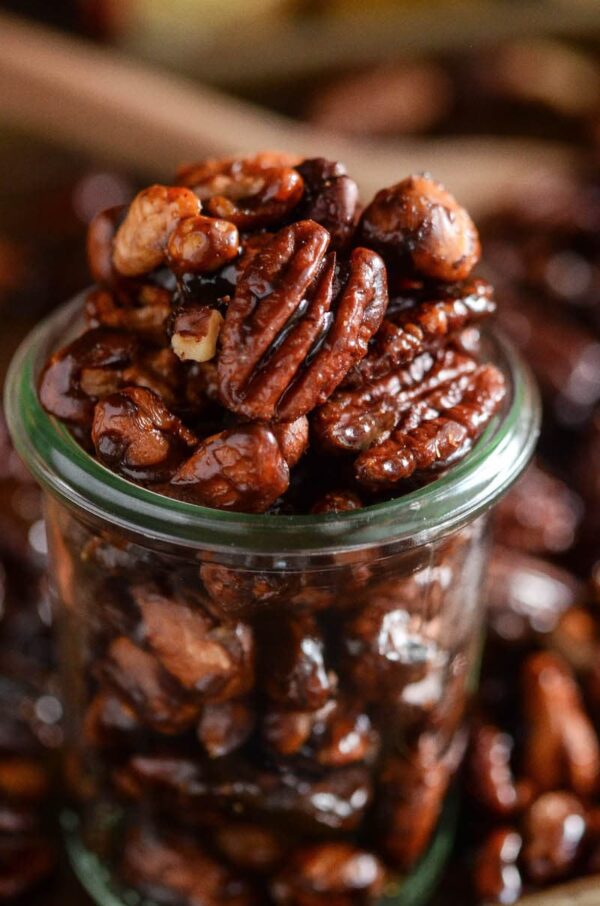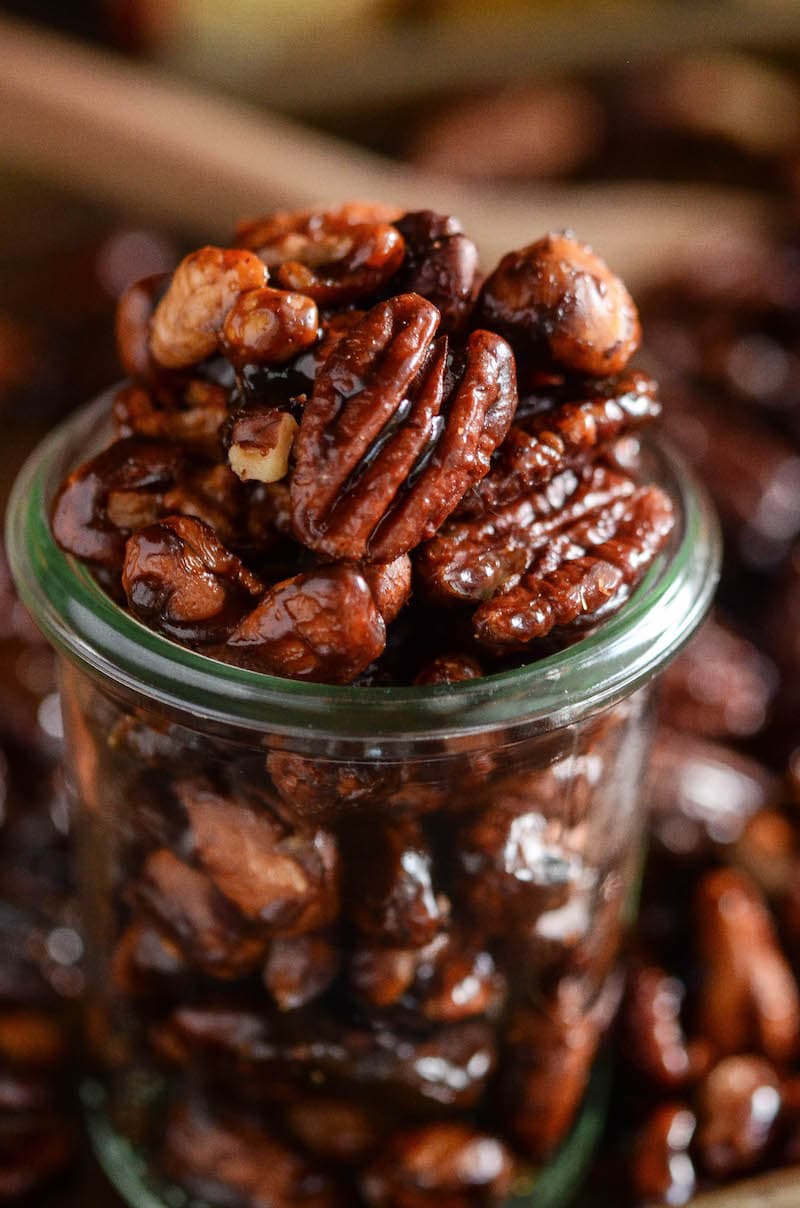 Happy Birthday to me! That's right, today is my birthday. I am officially entering into the third decade of my life. As long as I pretend that I am turning 29 again, I feel totally fine about it.
I watched the episode of Friends where Rachel turns 30 and everyone reminisces about turning 30. Remember that one? Where she breaks up with Tag? Anywho, I'm not freaking out as bad as Rachael, I'm more on the Monica level. 😉
Mostly I'm just worried if I am using a strong enough wrinkle cream and am making sure I wear sunglasses so I stop squinting so much. Crows feet are not my friend, y'all.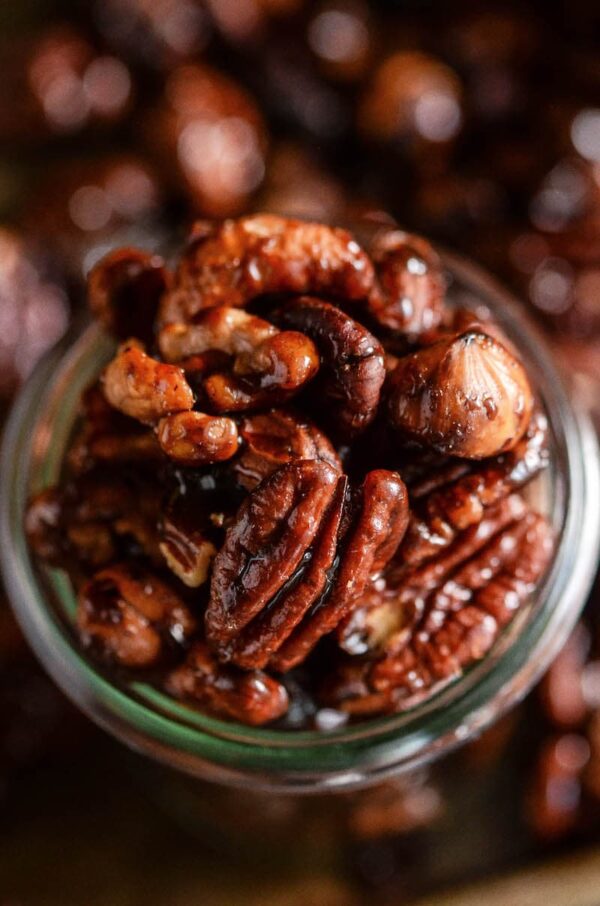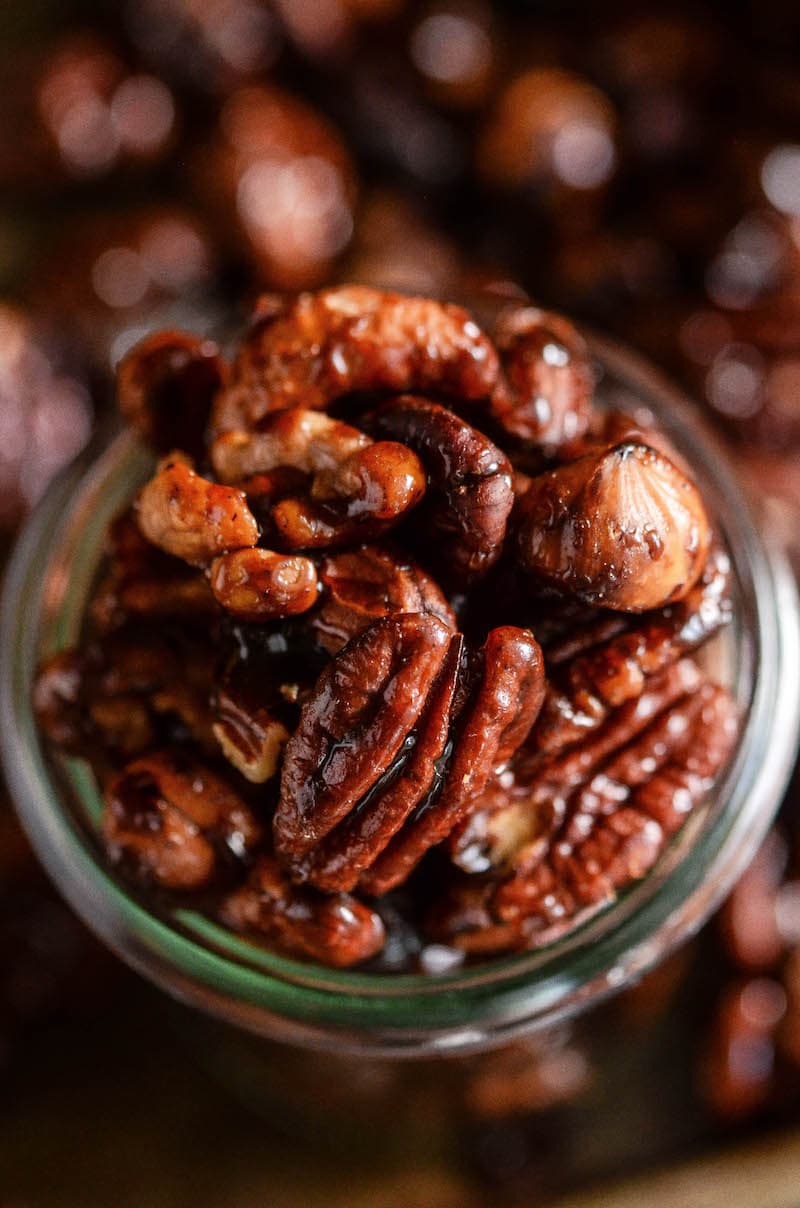 We are heading to Disney to celebrate my birthday and our 9th wedding anniversary. (Yup, for those of you who can do math quickly, I was a baby when we got married…but when you know, you know!)