Salted Caramel Crunch Cookies: one-bowl, twenty minute, chewy brown sugar cookie with toffee bits, chopped pecans, sweet caramel bites and flaked sea salt!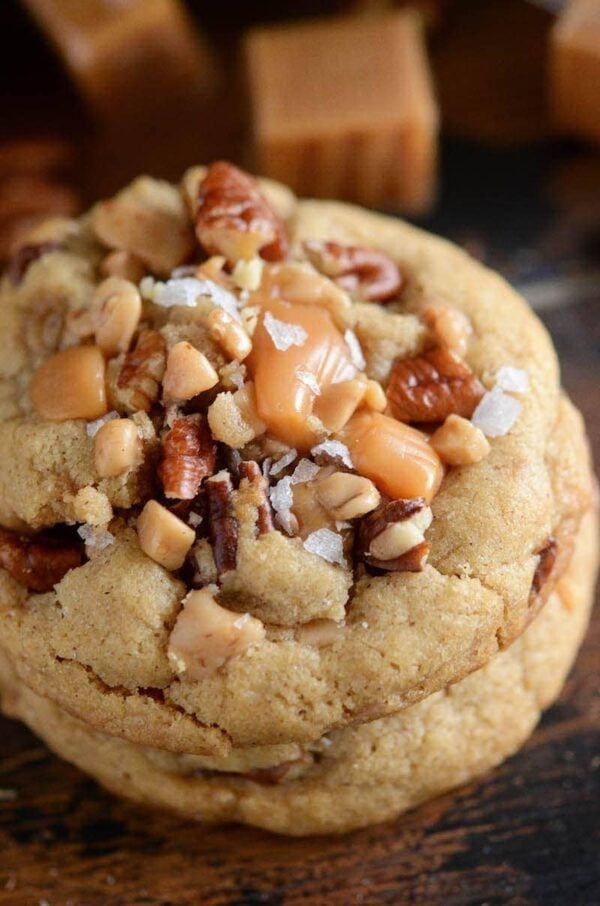 These cookies have been proclaimed as 'THE BEST COOKIES EVER' by my Mom and friend Matt. I would shrug that off, but they have already placed orders for more ASAP and savored each and every last cookie they had.
I made these cookies on a total whim with what I already had in my pantry. Our friend Matt is here in Florida visiting and he was ragging on me never making anything he sees on my Facebook for him.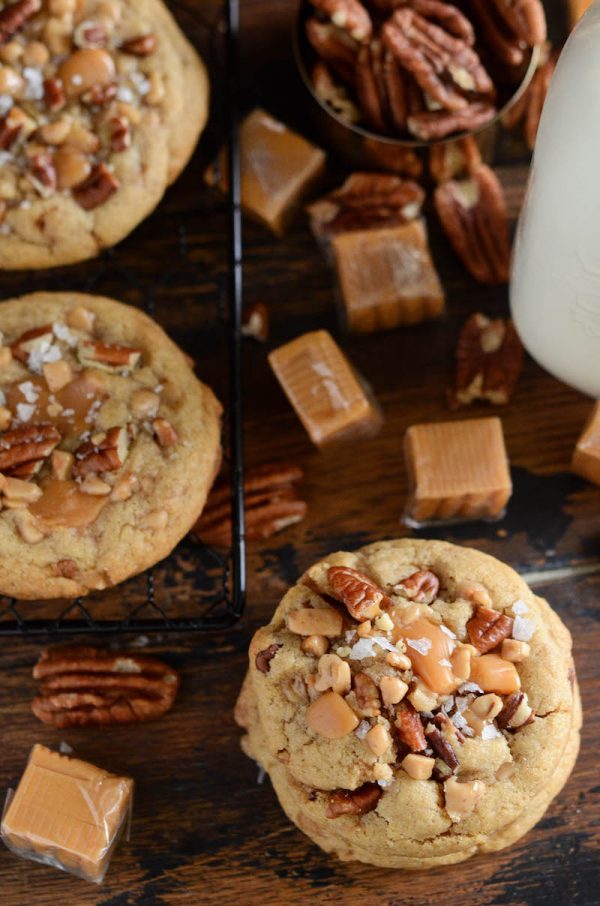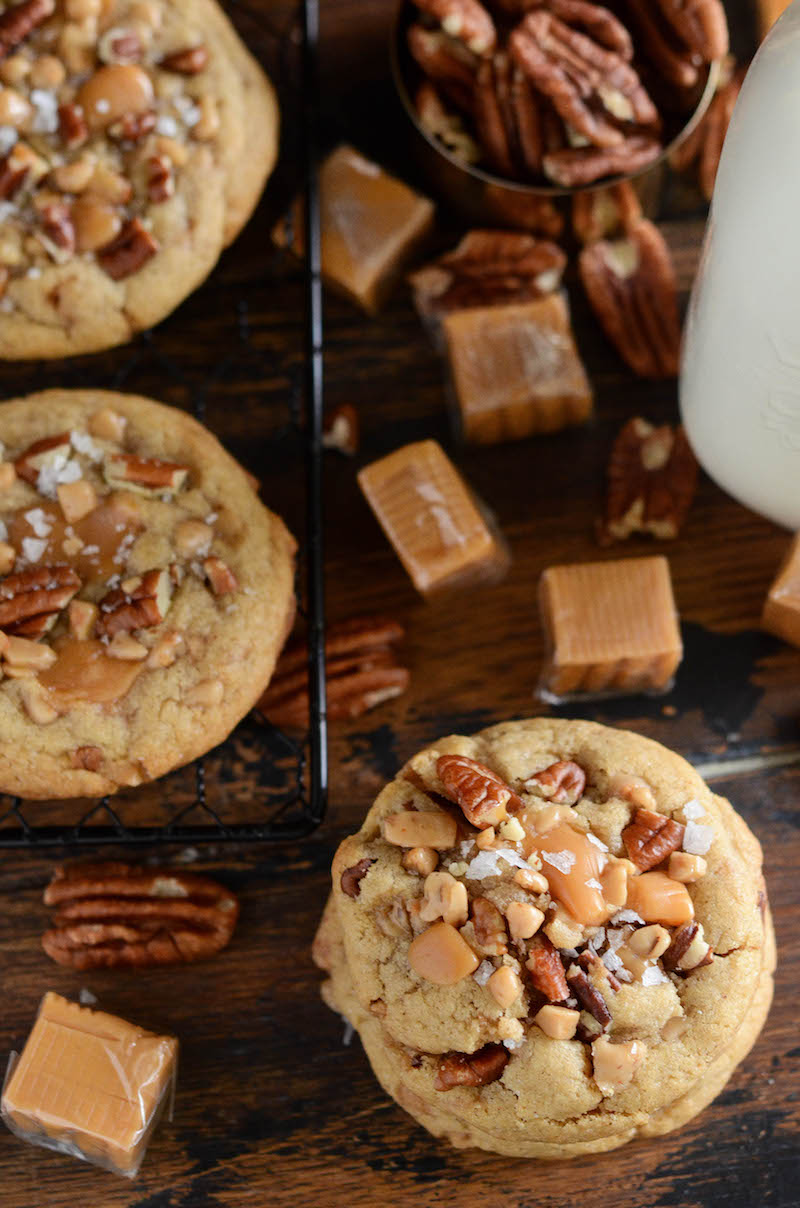 I pointed out that we live a few thousand miles apart, but that didn't really seem to work. So I figured some surprise cookies would go a long way to help smooth things over.
I dug around in my pantry and started pulling random things together. I figured if they didn't turn out great, I could head to the store and pick up something for my giant Reese's Peanut Butter Cup Cookies. They are ALWAYS a winner.