Banana Mocha Chip Muffins: these one-bowl double chocolate banana muffins are loaded with three whole bananas, a ton of chocolate chips and espresso flavor.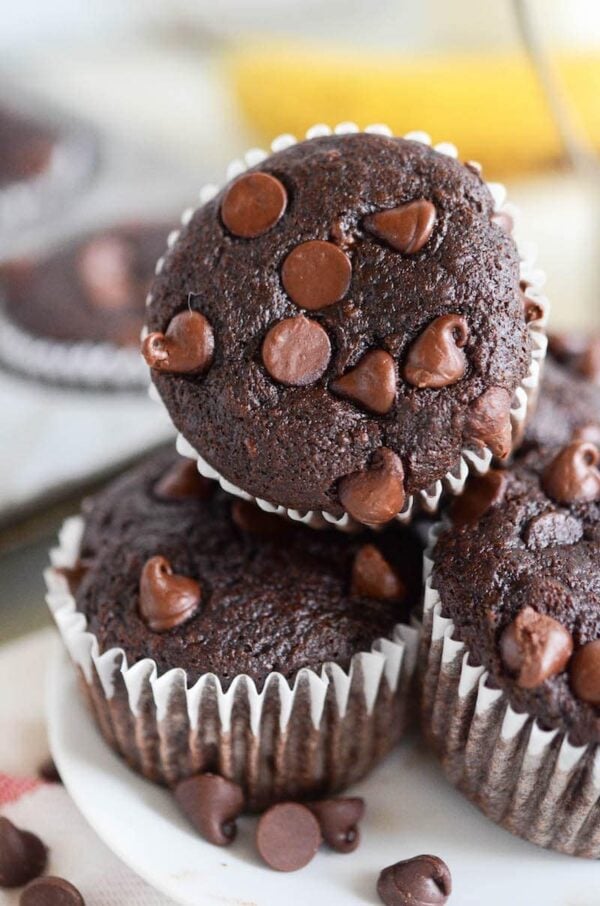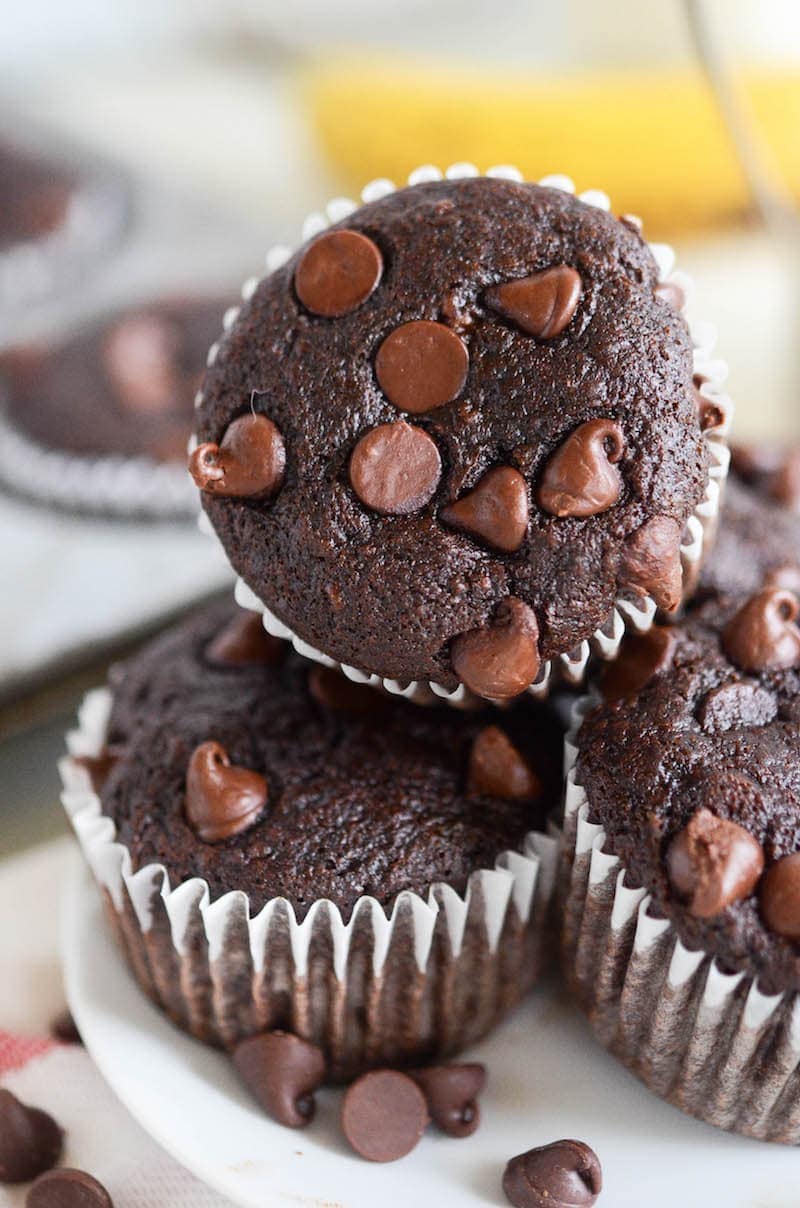 Chocolate. Bananas. Coffee. What the heck else do you need in a muffin? These Banana Mocha Chip Muffins have everything you could possibly need in a breakfast muffin.
I was sitting in the kitchen staring at another bundle of bananas that had gone too ripe before we had eaten them. Again. For the 100th time.
I have so many wonderful banana recipes, like my favorite Banana Nutella Swirl Muffins, but sometimes you just want something different. So I started tossing things in a bowl.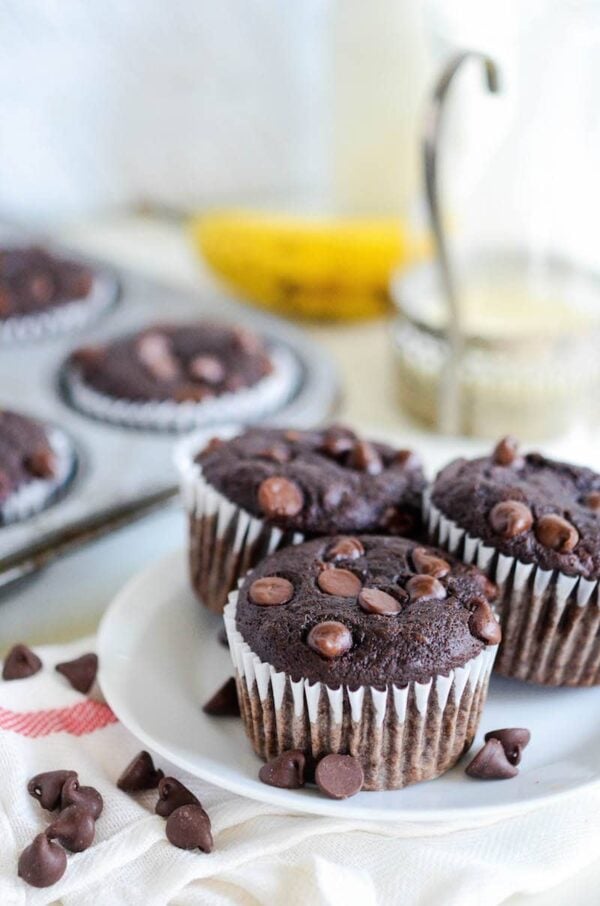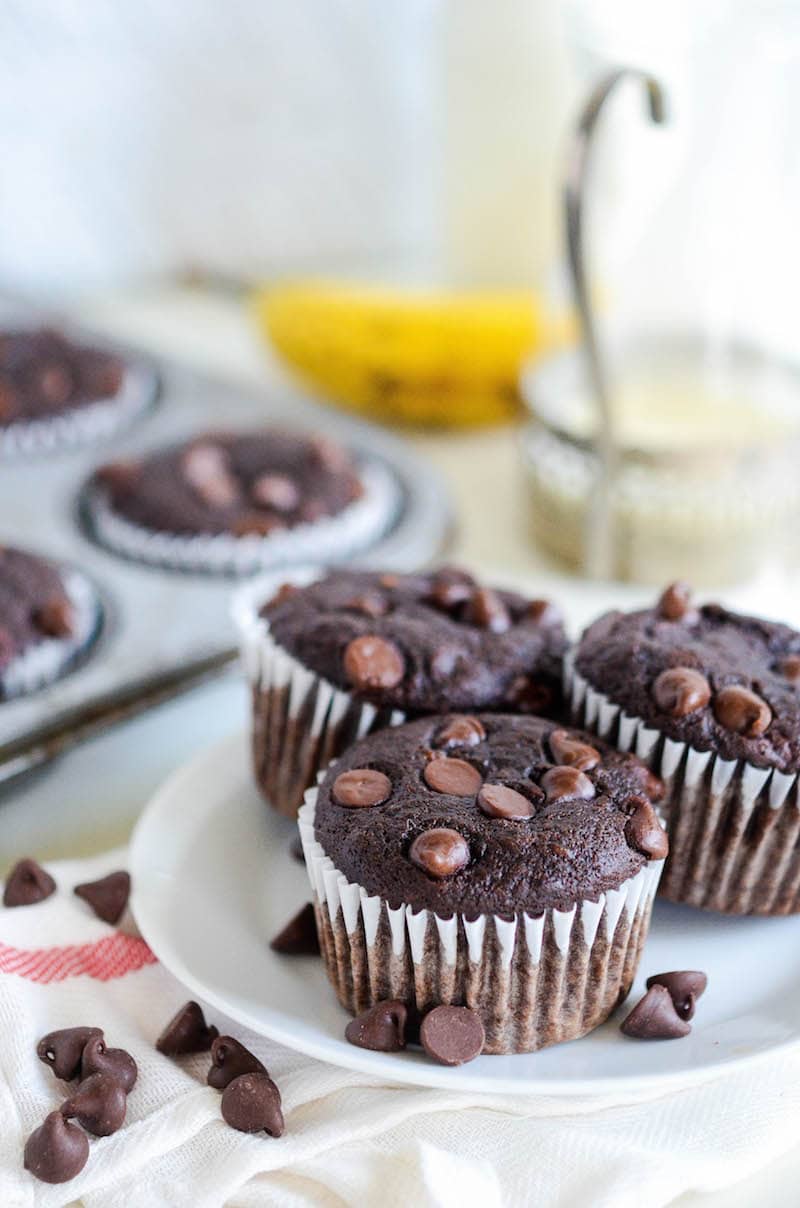 I wasn't expecting much, honestly. I wasn't truly paying attention to what I was doing and was just adding a few things together that I thought would go well. Bananas. Chocolate. Chocolate chips.
And then I figured, what the heck, I will add a few spoonfuls of instant espresso. If I do say so myself, that was a BRILLIANT move on my part!