Orange Creamsicle Cookie Cups: soft sugar cookie cups are filled with a vanilla orange whipped buttercream creamsicle icing and topped with orange candy wedges.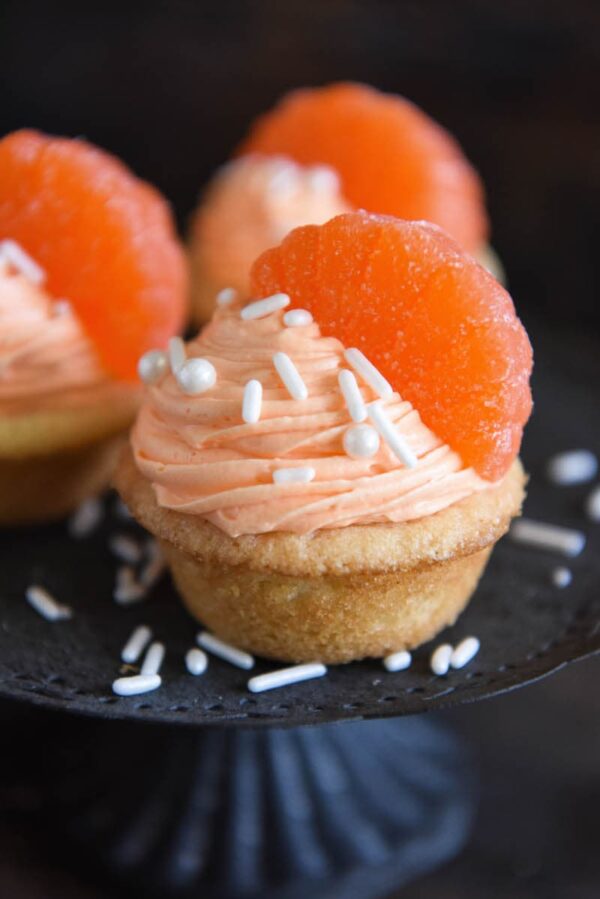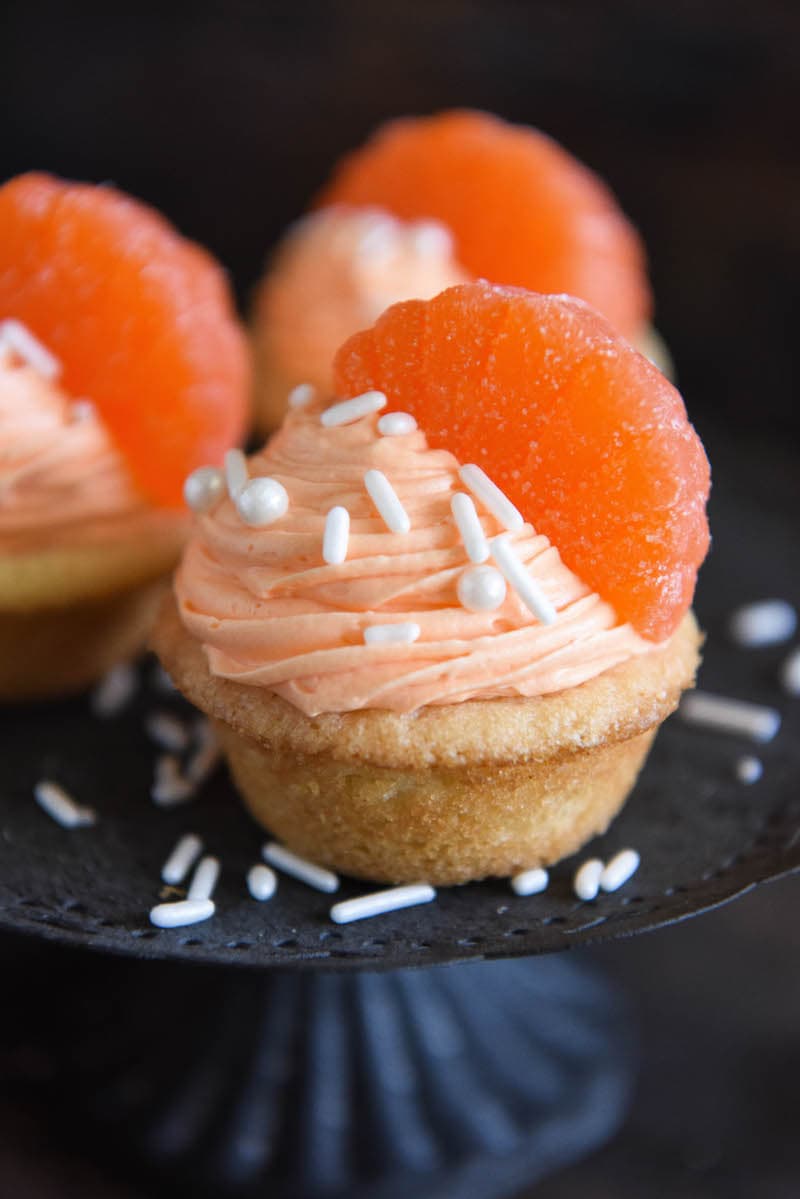 How adorable are these Orange Creamsicle Cookie Cups? They just scream summer to me.
One of my all time favorite ice creams to get from the ice cream man growing up was a creamsicle bar.
The icy cold fruit flavored outside and the creamy vanilla center was always so dang good.