Cheesy Taco Beer Dip: sharp cheddar cheese, ground beef, McCormick taco seasoning and a Mexican beer combine to make this delicious dip that is perfect for Cinco De Mayo!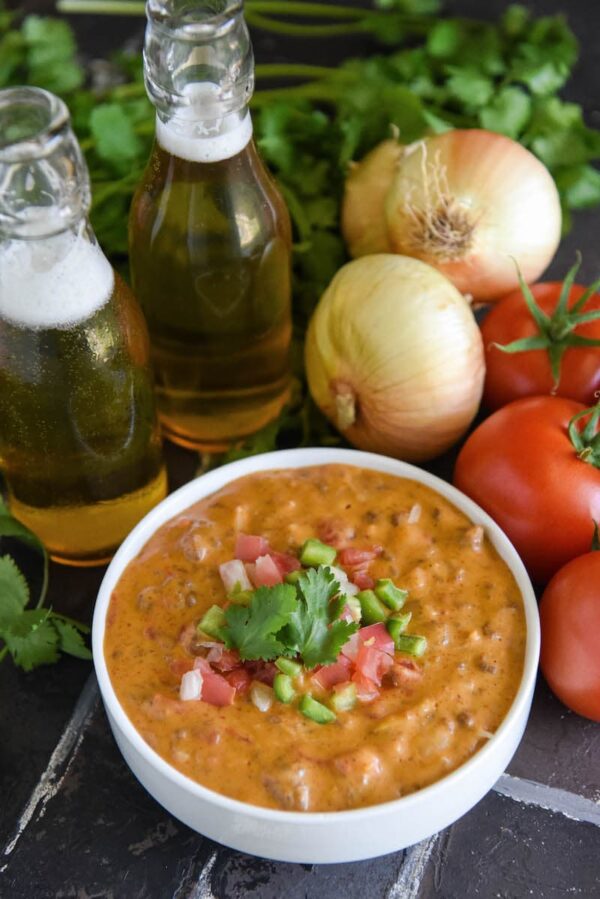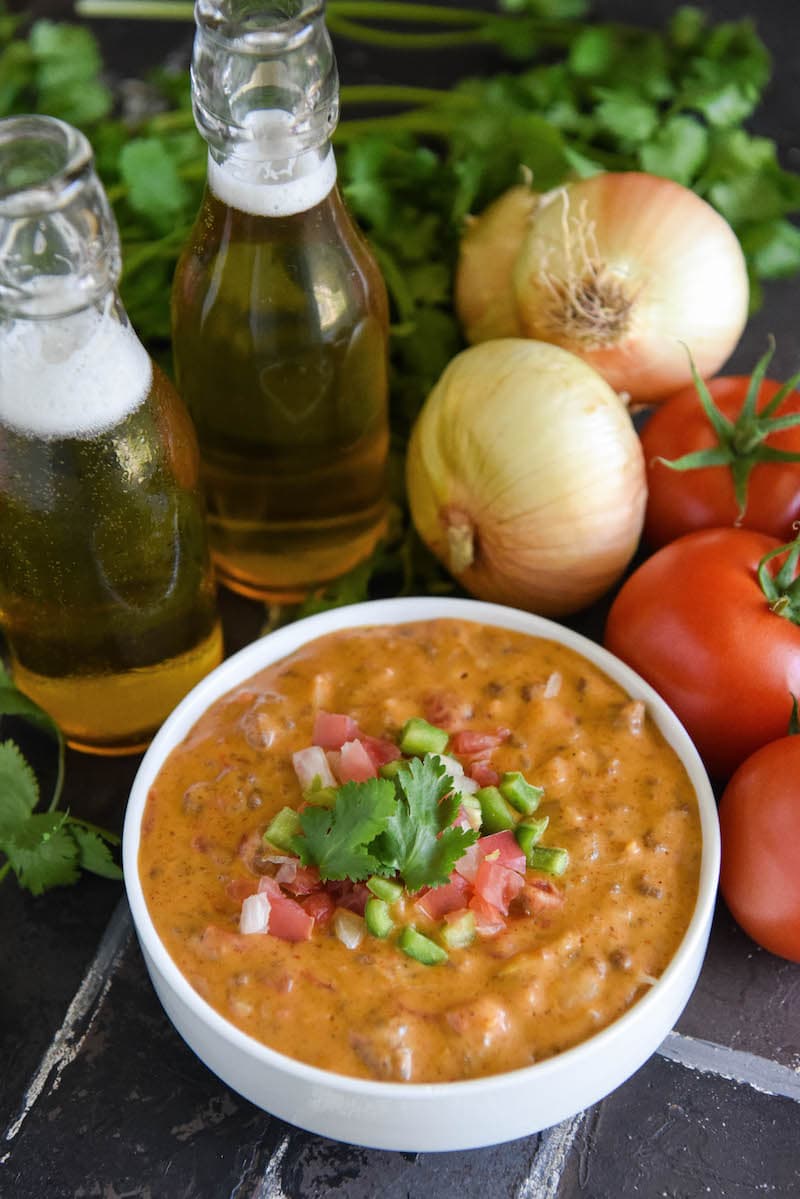 Break out the tequila and limes, it's almost time to celebrate Cinco de Mayo with some great Mexican inspired dishes!
Cinco De Mayo has always been one of my favorite holidays. Growing up in Texas, it was always celebrated extravagantly.
This year, I plan on making the holiday fun by using McCormick to make this family-friendly party a real fiesta!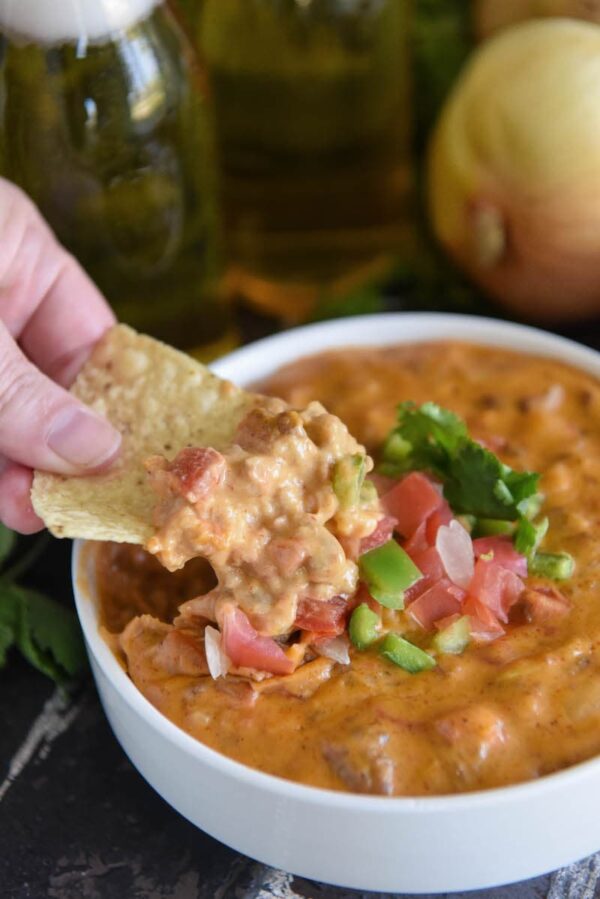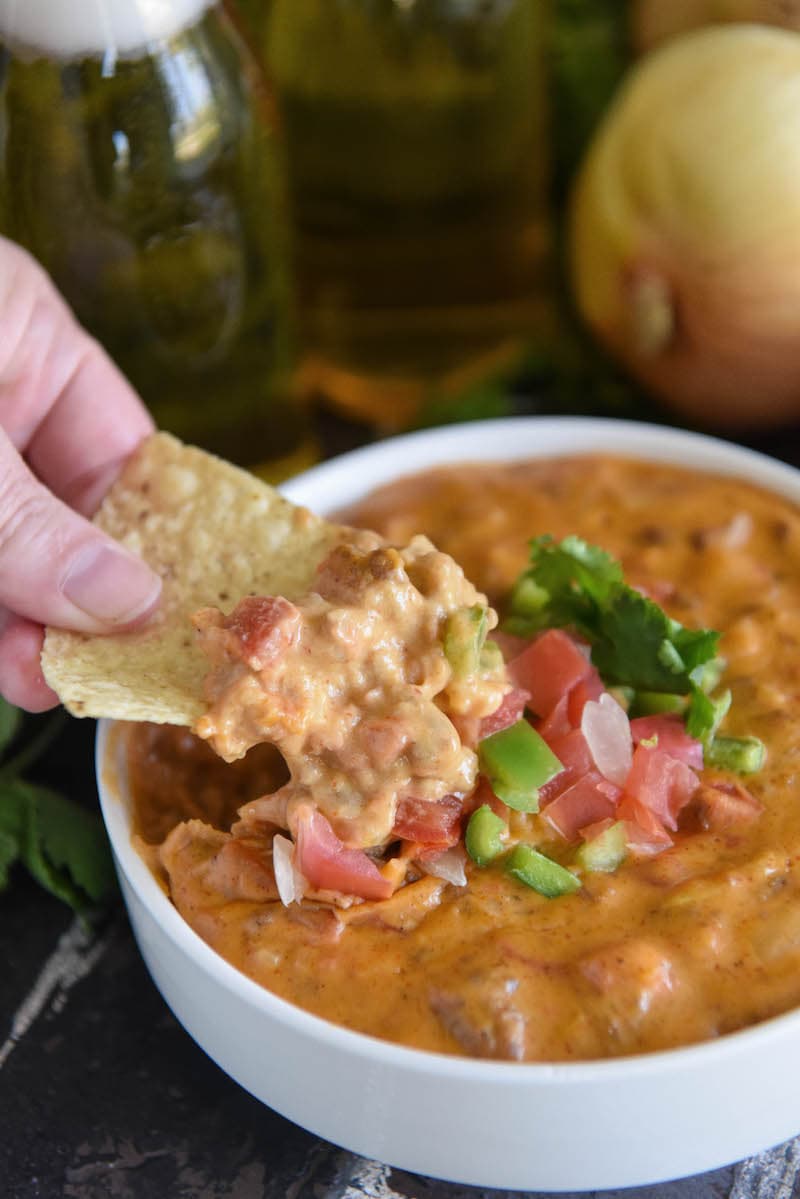 I am so in love with this Cheesy Taco Beer Dip and I can't stop eating it on top of everything!
With tortilla chips, on top of burritos and yesterday Jorge even put it on top of a hot dog.
It's just SO good that I could even eat it with a big spoon!