The Best Chocolate Chip Cookies: sharing my secret recipe for the best buttery chocolate chip cookies with thick, chewy centers and crispy cookie edges!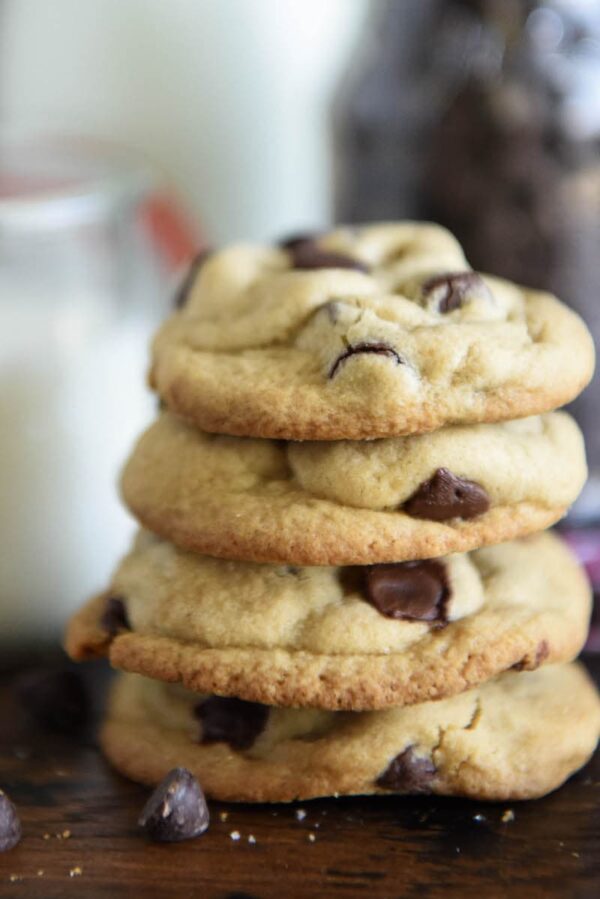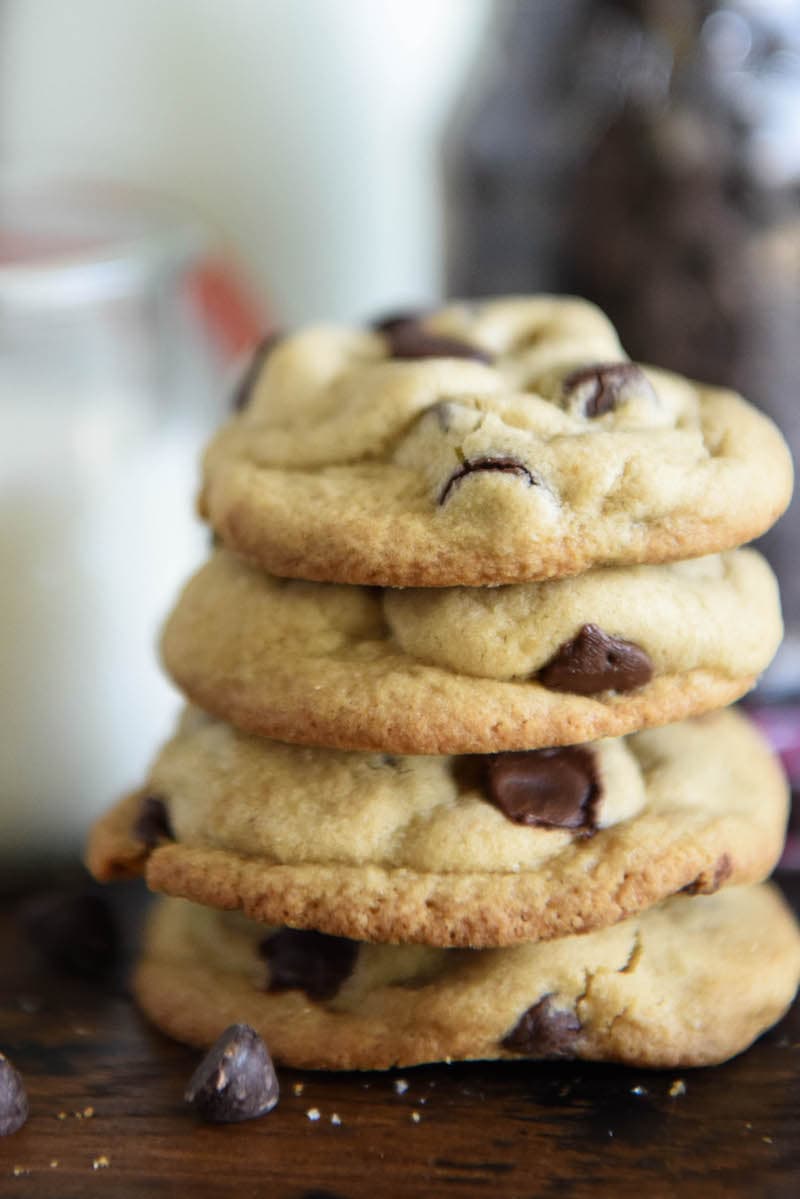 I have been on the hunt for my perfect Chocolate Chip Cookie for over 5 years now. I say 'my perfect' chocolate chip cookie, because everyone wants something different!
I want a soft, thick and chewy cookie with the perfect chocolate chip to cookie ratio. I want it to be all butter (no shortening in my CCC please!) and I would really like it to be ready to bake without having to chill the dough.
Over the years, I have made many chocolate chip cookies. Some recipes that turned out crispier than I liked or spread a ton. Recipes that were crumbly and with little flavor.
Some recipes used dark chocolate chunks or had special secret ingredients that made no difference. And some dough that had to rest for 36 hours before you baked them!
All I have ever wanted was to be able to make the perfect chewy chocolate chip cookie in under 30 minutes.