Bacon, Egg & Cheese Rollups: crispy bacon, creamy scrambled eggs & sharp cheddar cheese are baked in a buttery crescent to make the best handheld breakfast!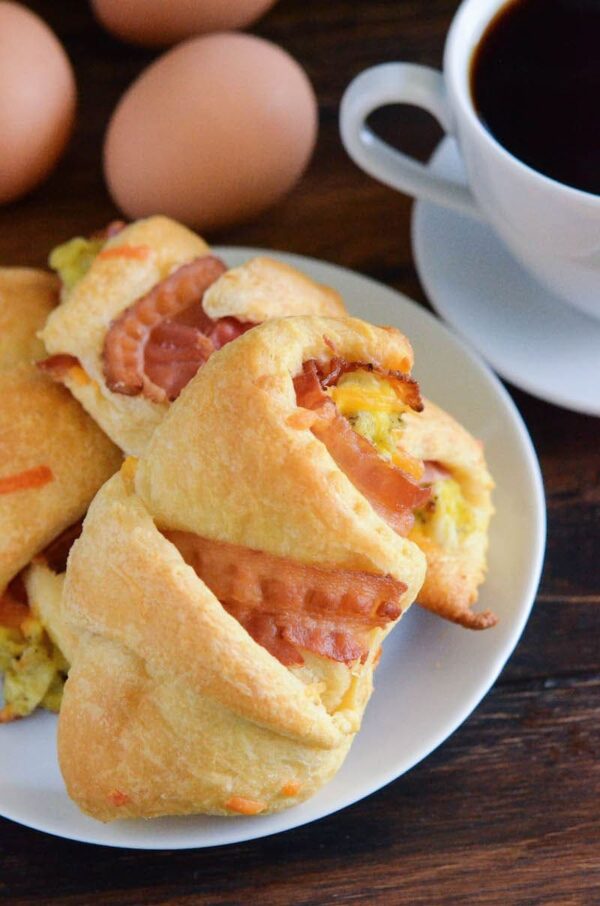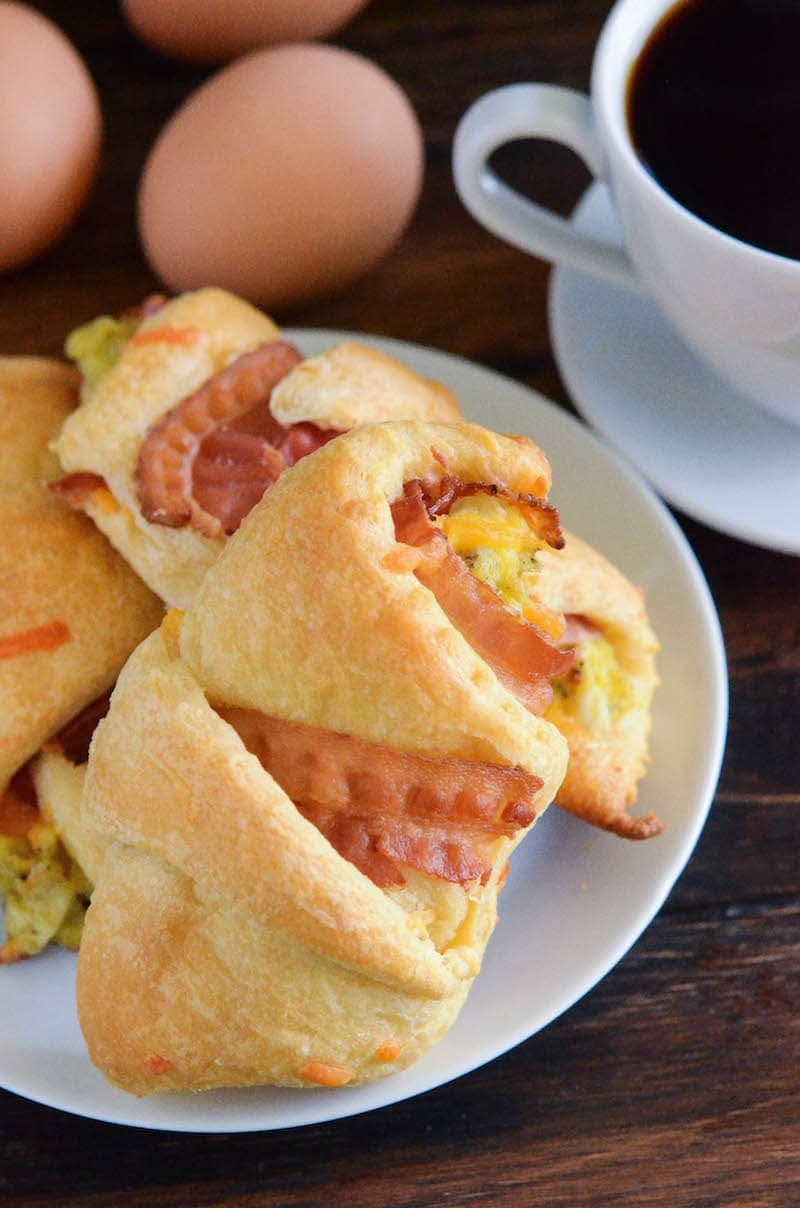 I have partnered with Handsome Brook Farm to bring you these awesome Bacon, Egg & Cheese Rollups! They are so good, we made them three times in just the last week.
Ellie and Lyla can each eat two in one sitting — yay for a savory breakfast hit with the toddlers. That doesn't happen too often around here! But seriously, who wouldn't love bacon, egg, and cheese wrapped up in crescent rolls??
Jorge and I are big egg fans and eat them almost every single day for breakfast. When he is out of town for work, I will usually also eat them for an easy healthy dinner. Fried, scrambled, hard boiled, or even deviled — I'm your girl!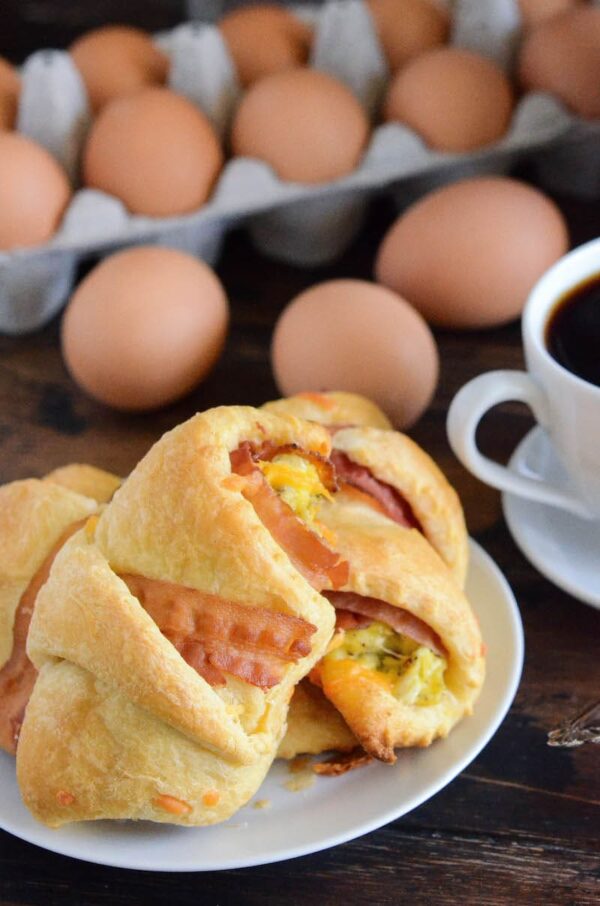 Growing up in Texas, I was used to fresh eggs from my grandparent's chickens. Somewhere along the way, we started buying regular store bought generic eggs and those eggs became what I was used to having.
Then I moved out, got married and had babies of my own and started becoming much more interested in my food and where it came from. So I started buying cage free organic eggs, thinking it was so much better for us and the chickens. Little did I know, cage free didn't mean what I thought it meant.