Coconut Blondies: these blondies are extra chewy with a gorgeous crackly top and loaded with coconut and browned butter for a delicious added depth of flavor!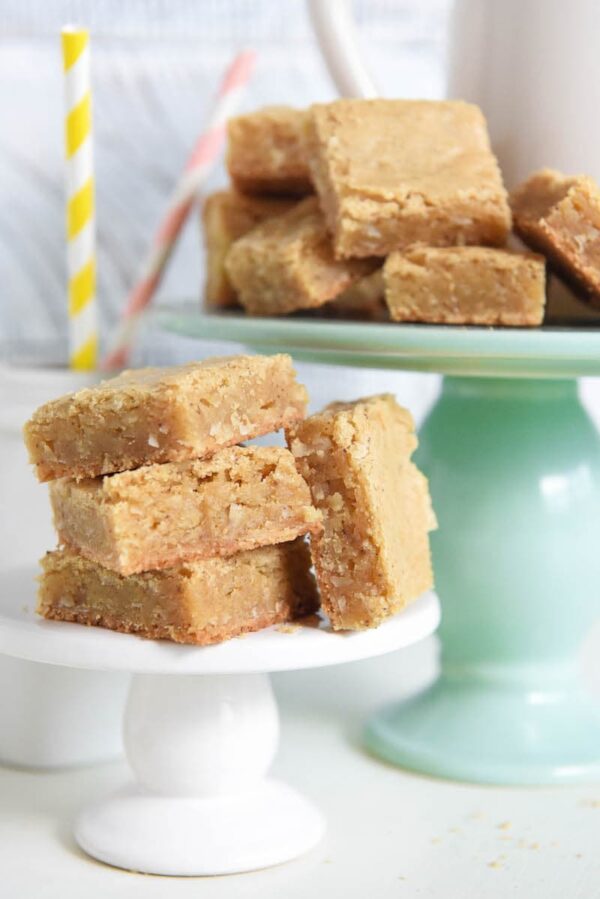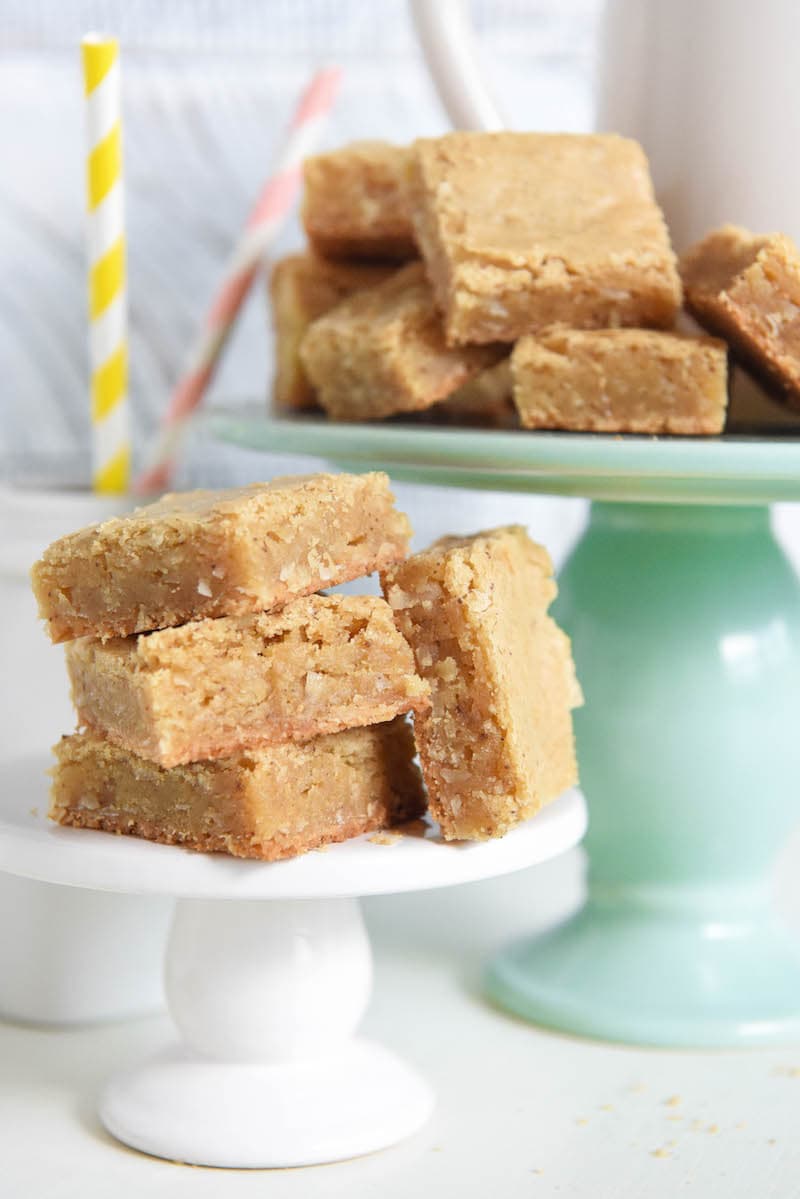 Three of my favorite things are combined into this one dessert: Coconut, Blondies and Browned Butter.
The coconut is a given, y'all know how I feel about coconut. Any dessert with coconut is instantly better in my book.
There are not many blondie recipes on my site even though I love them. Honestly, I don't have a good reason why.