Panera Creamy Tomato Soup Copycat Recipe: this simple recipe is my families favorite creamy tomato soup when served with a big buttery grilled cheese sandwich!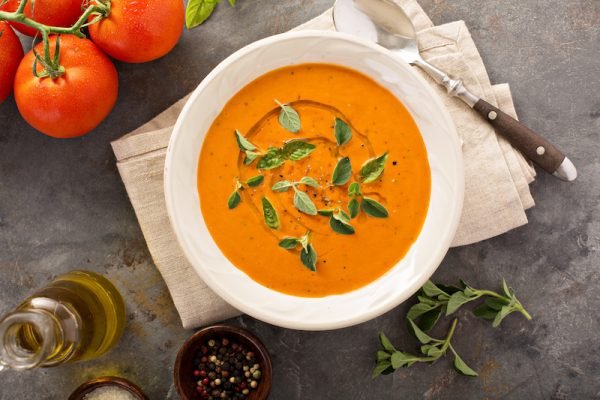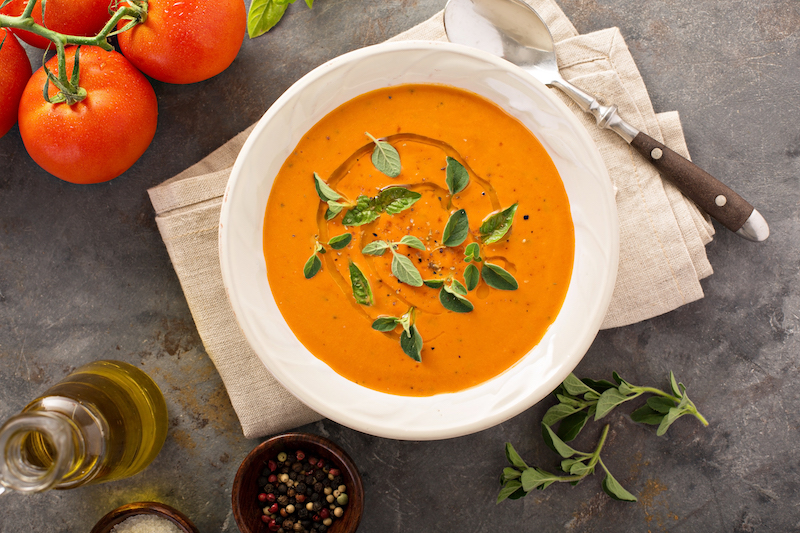 Despite the heat, my mind and body have already decided it is Fall. Like full on FALL — even if it is still in the 90's here in Florida.
And that's why I am brining you this Panera Creamy Tomato Soup Copycat Recipe in September!
I have been asking anybody and everybody I know to go to Hobby Lobby to buy Fall decorations for my house.
I am also fighting myself on getting a Pumpkin Spice Latte from Starbucks. How can I drink a pumpkin flavored hot coffee in this weather? It's just not ok.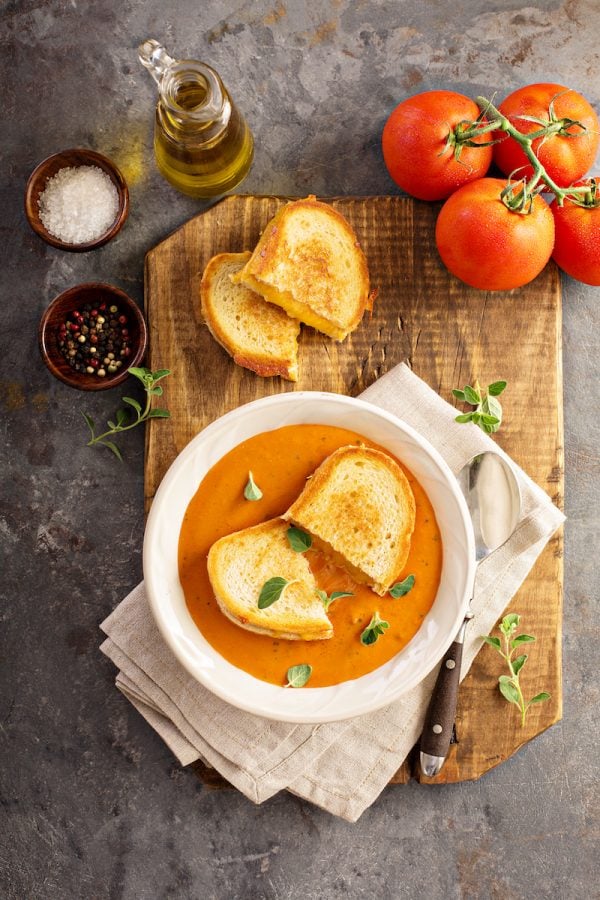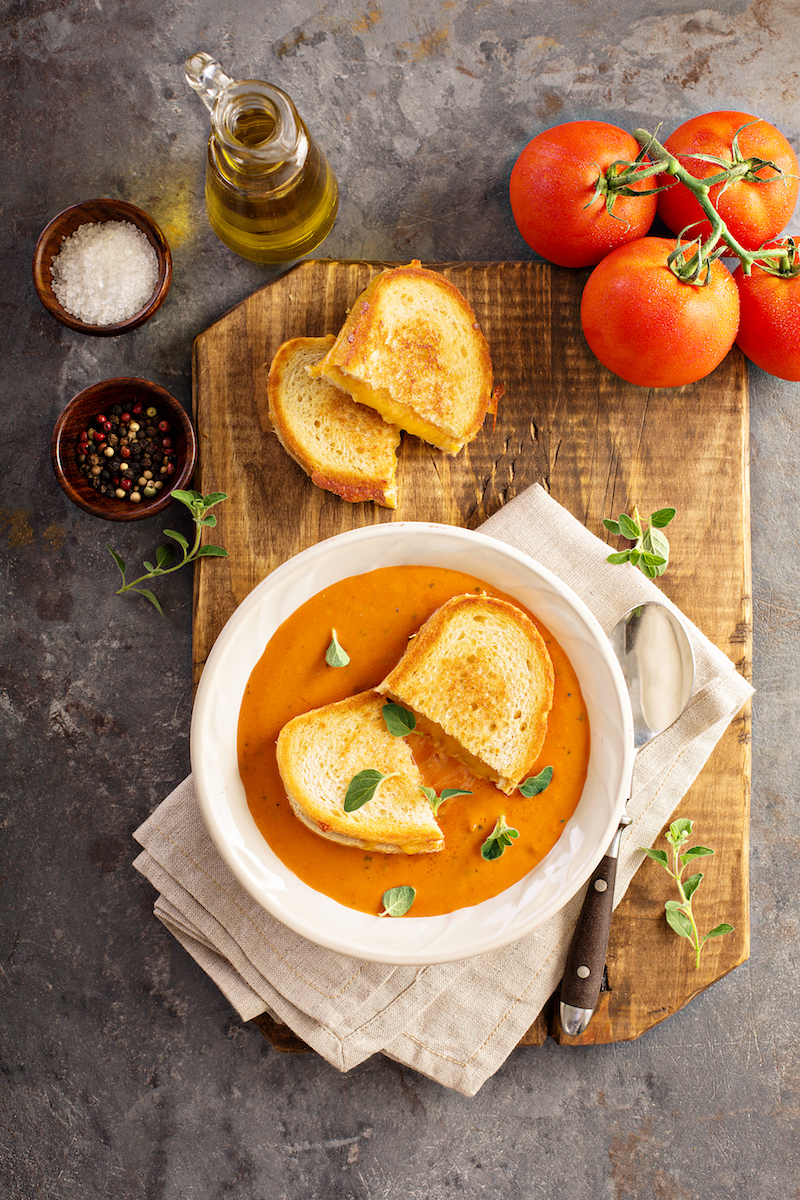 Somehow my craving for soups is even stronger than my craving for pumpkin spice lattes and fall decorations.
I have a notebook where I keep ideas of recipes I want to make. If you look at it today, it has 11 soups in a row — no joke.
I keep asking Jorge if he will eat soup for dinner yet…and his answer is "NO." every. single. time.