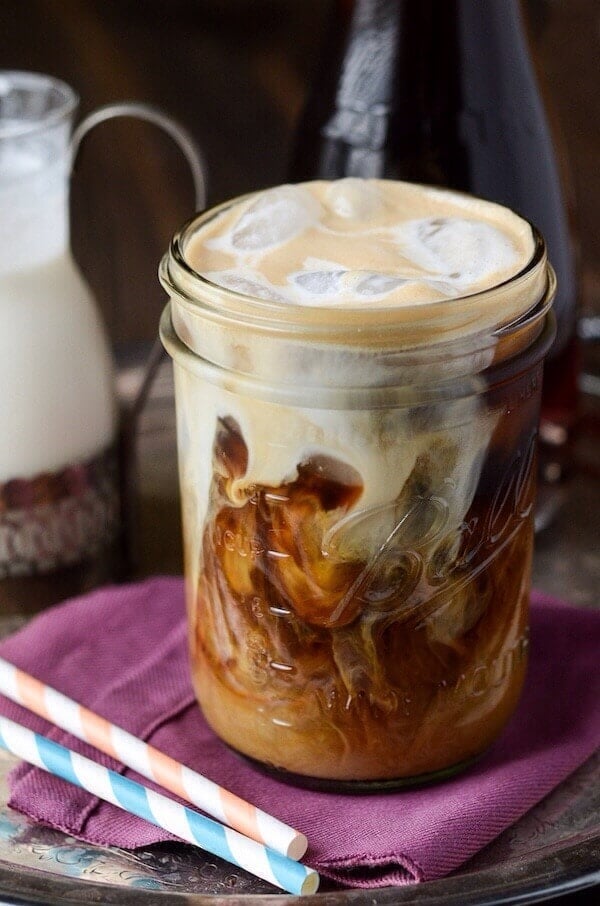 One of the hardest parts about being pregnant is the cutdown on caffeine.
Notice I didn't say cut out – I am not that strong.
I bought decaf tea for my iced tea and I allow myself one mini soda (those adorable mini 8 oz cans) a day.
I figure it's only 21 mg of caffeine…divided by 2 babies. Heck – I probably get more caffeine from chocolate milkshakes. ;-)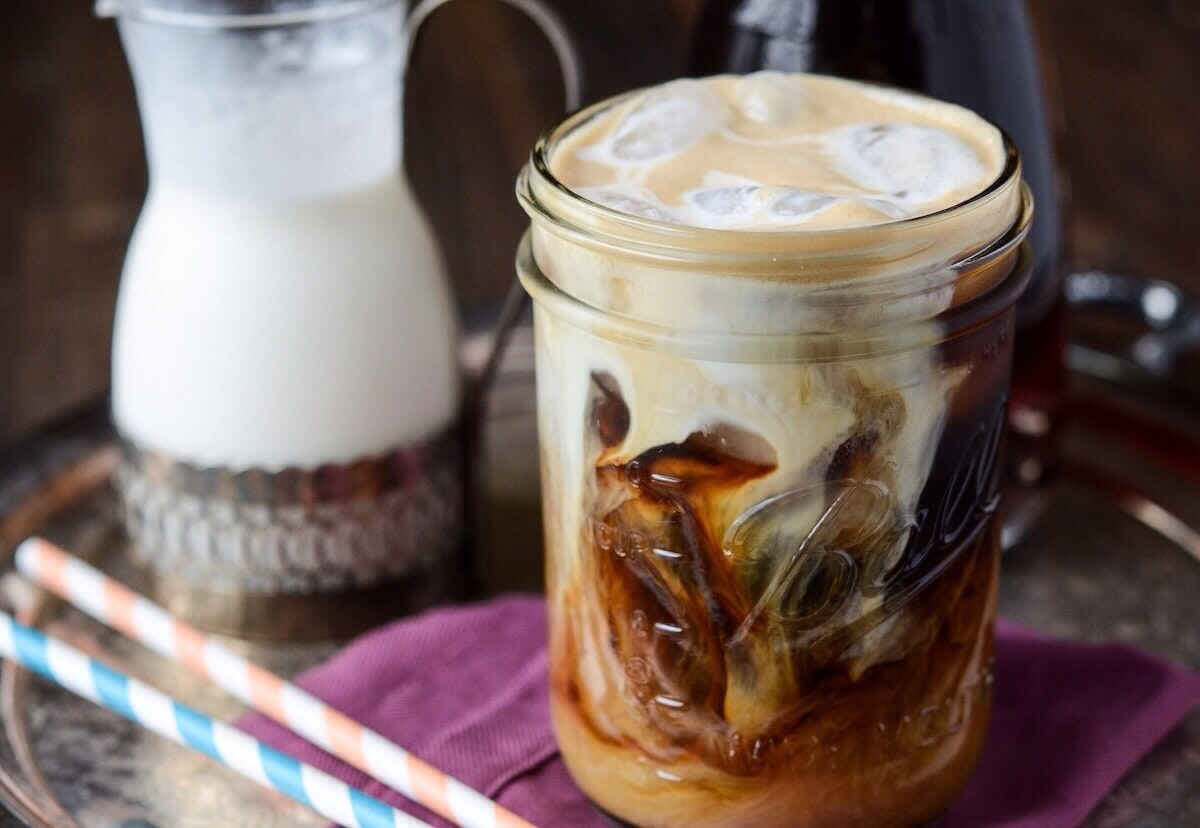 But on a long work day or a day where I really just crave my fix, I have a special Vanilla Cinnamon Iced Coffee.
My doctor told me a cup of coffee is a-ok…but I wonder if he knows how strong I like it! Just kidding…well, kind of.
This is my favorite way to make iced coffee. It's easy and stores in the fridge for up to a week.
Lately I have been making super small batches, but normally one batch will last me a week.
Perfect to make ahead on Sunday to save yourself the $5 trip through Starbucks!
Head on over to Dixie Crystals to check out this recipe I developed for Vanilla Cinnamon Iced Coffee!
This post may contain affiliate links. Read my disclosure policy.