Apple Cider Cookies: extra chewy cookies with crispy edges and a soft center are loaded with apple cider and a ton of warm Fall spices for your cookie exchange!
This apple cider cookie recipe is made with real apple cider and instant apple cider mix for the most flavor possible!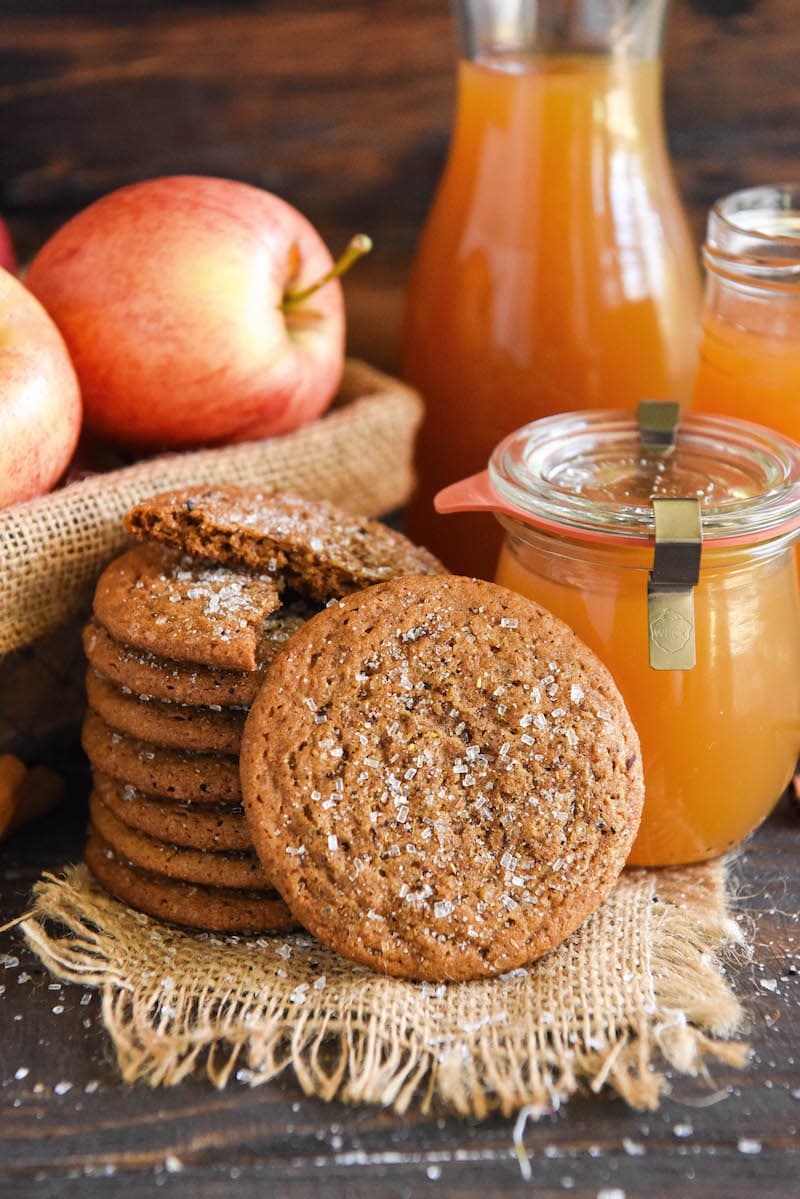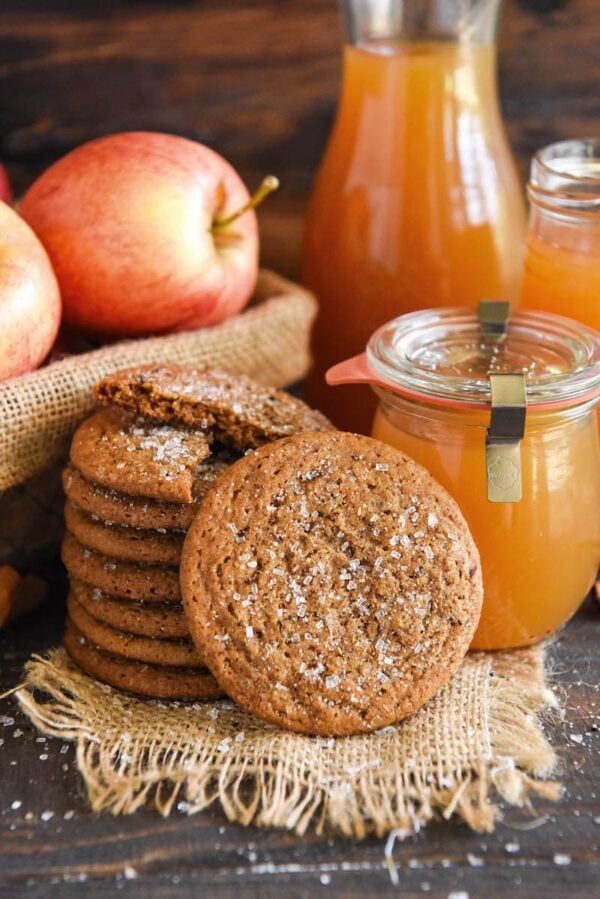 I'm back with my first new cookie recipe of the cookie season and it's a good one y'all!
Halloween has come and gone already and I don't know about you, but I'm ready for everything Thanksgiving and Christmas.
These cookies are the perfect Fall flavored cookie, but would also make an amazing cookie exchange recipe.
The edges are crispy, but the centers stay soft and chewy. And they keep for up to a week in an airtight container!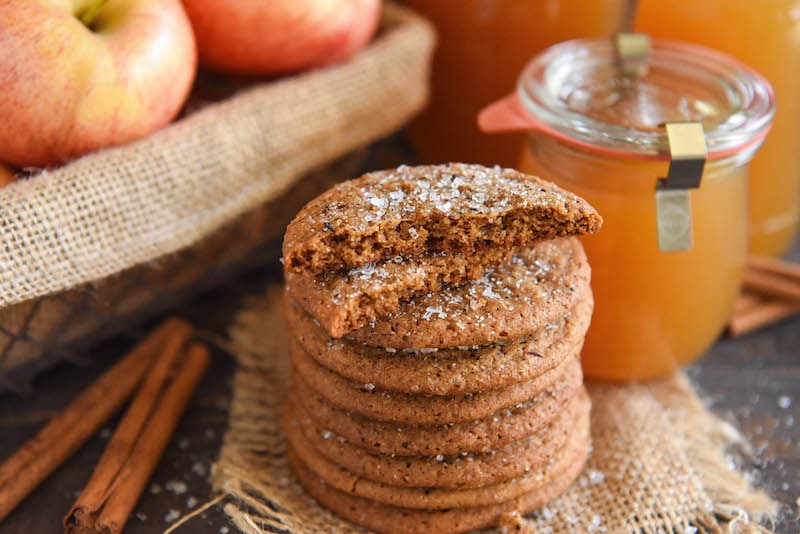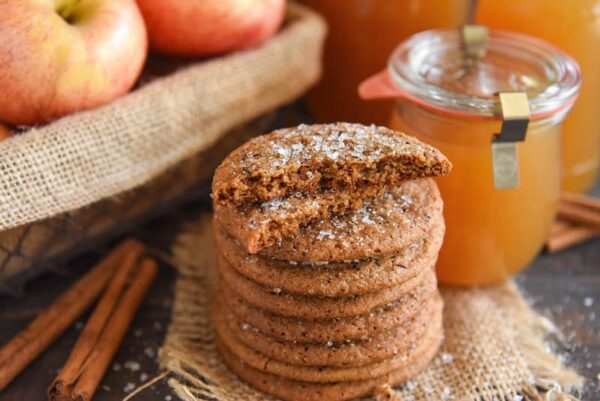 This recipe has a ton of fall flavors combined together inside each cookie.
First, I added real apple cider, a healthy pour of molasses and apple pie spice.
Then I added instant apple cider inside the cookie to try to up the apple cider flavor.
And to finish them off, I topped them with a mixture of more instant apple cider and coarse sugar sprinkles.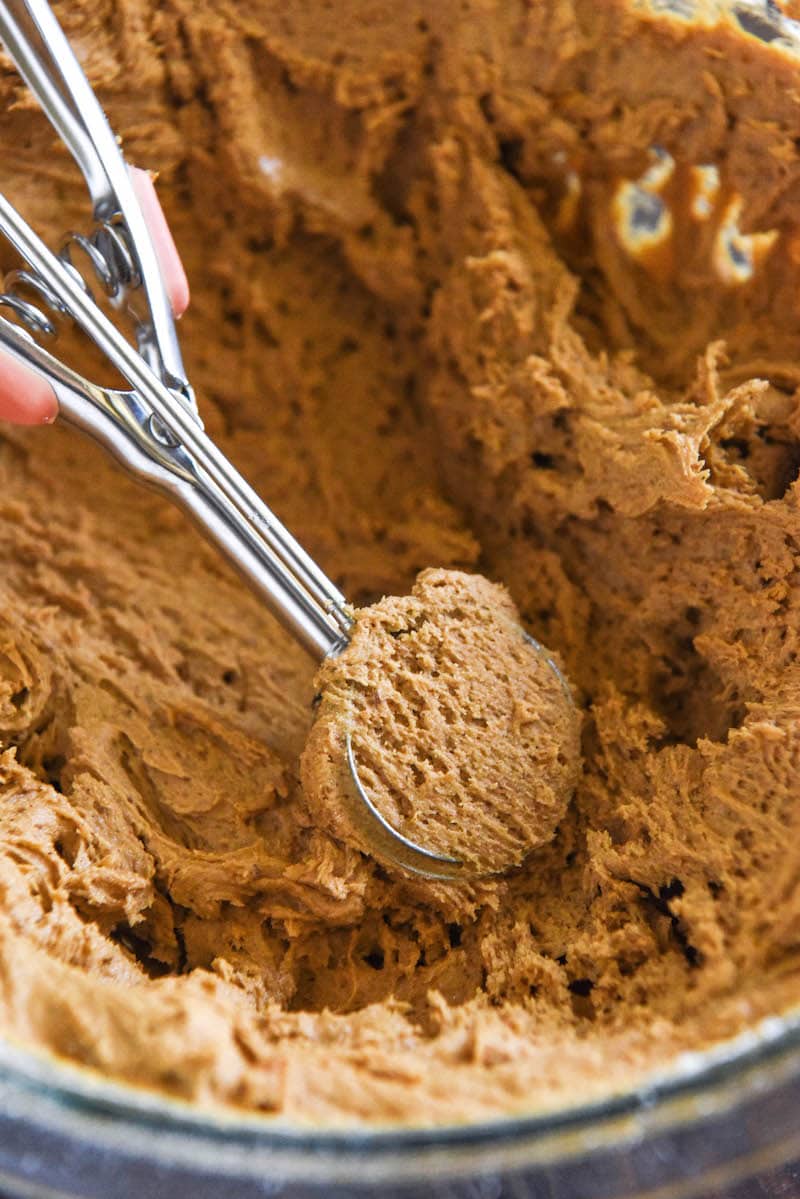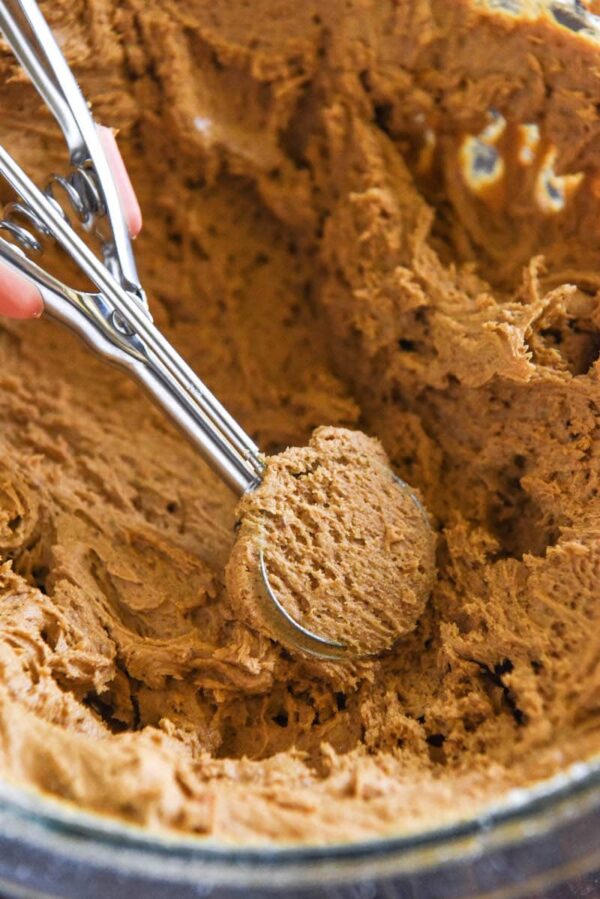 The dough is a very soft dough, you can not roll it into a ball with your hands.
Instead, you need a good cookie scoop to scoop out the dough onto your cookie sheet.
You can refrigerate the dough before you bake it for a firmer texture if you prefer, but the finished cookie will bake a little differently.
I like these cookies to bake nice and flat so the centers stay extra chewy and the edges crisp up.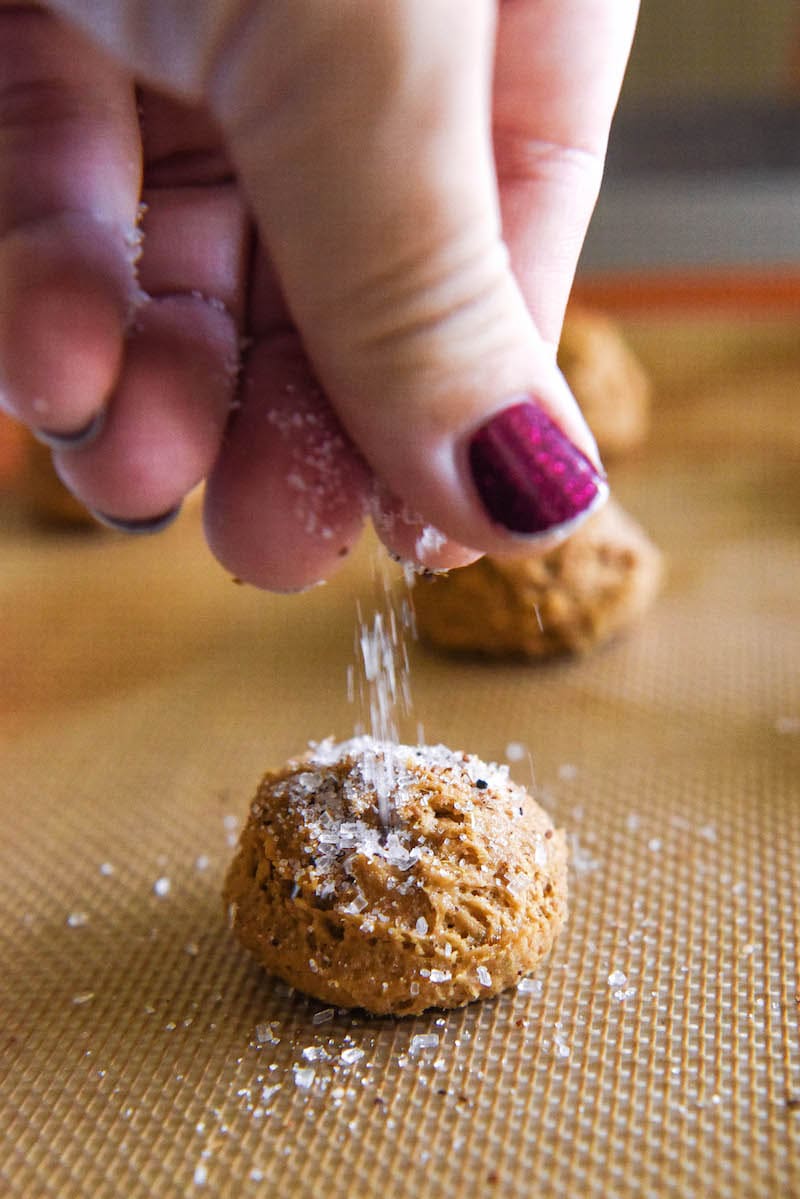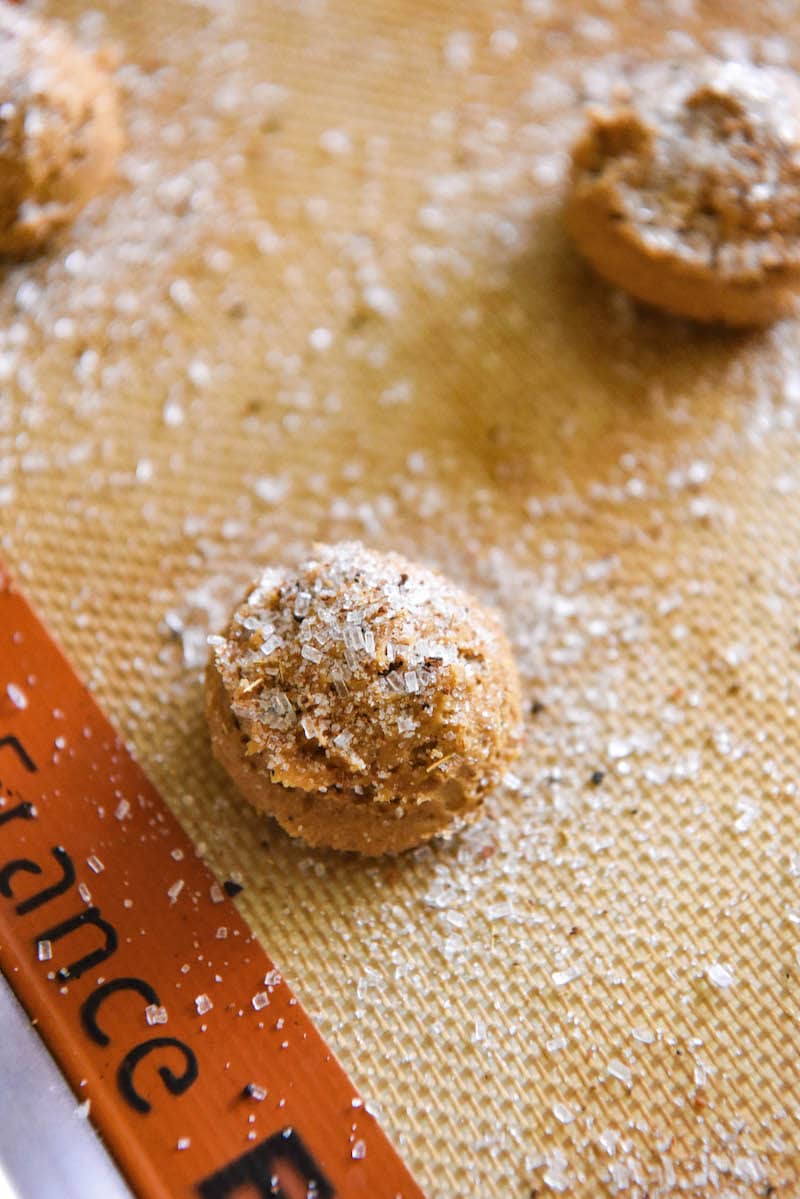 For the topping, you can use just sugar all by itself. Or sugar mixed with cinnamon.
Or you can even mix sugar with the apple pie spice we added inside the cookies.
My favorite topping I tried was a mixture of the instant apple cider and coarse sugar.
It makes the tops of the cookies sparkle and it gives the best flavor to them.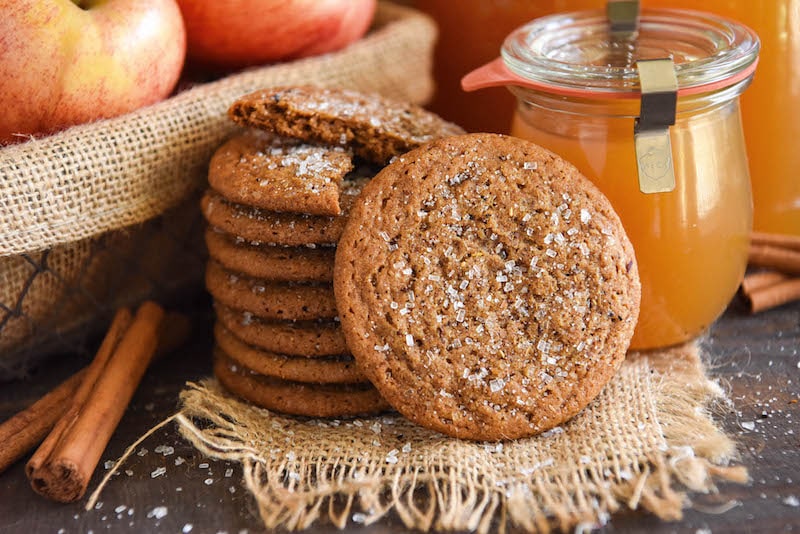 If you want to make these cookies ahead, they will store well for up to a week.
I kept them in an airtight container, on the counter, and they stayed nice and chewy.
They would also make a great cookie to ship if you wanted to ship a homemade treat.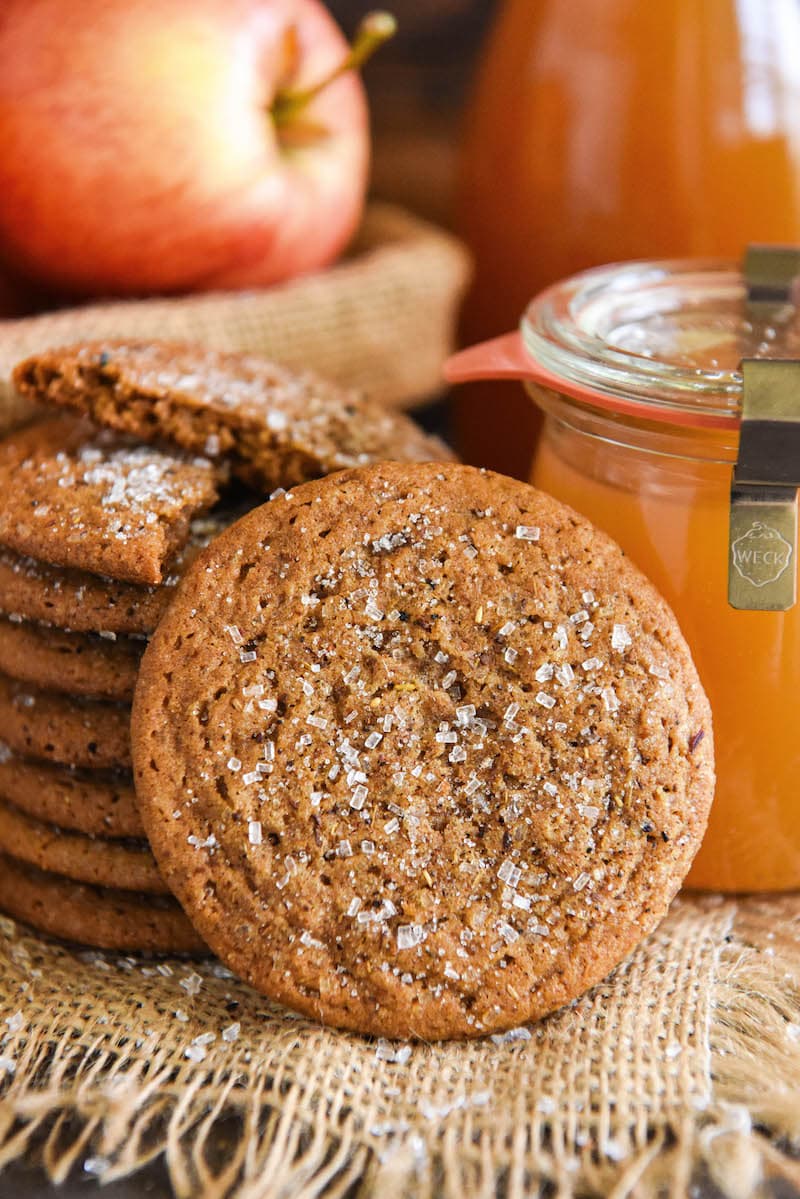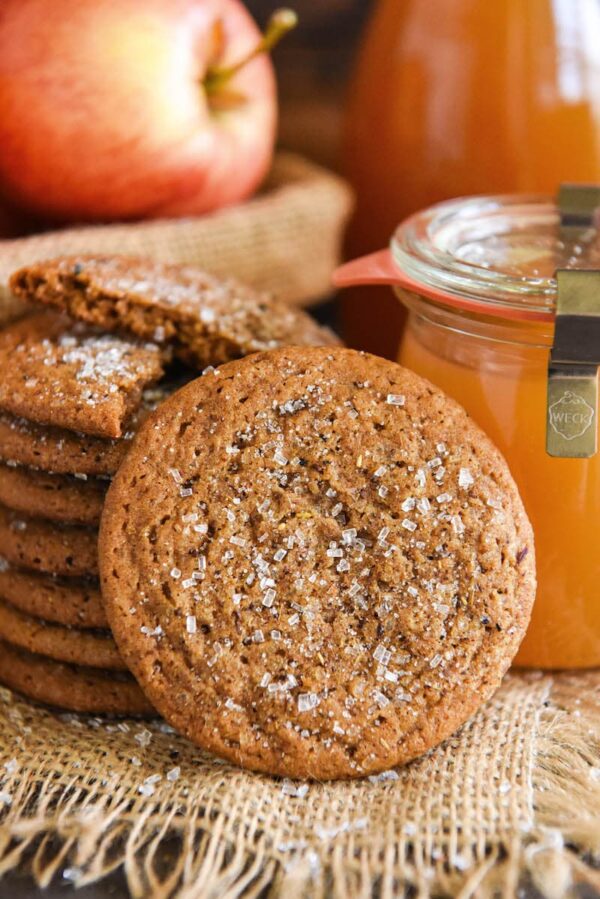 These bake quickly in just 10 minutes. They don't change color much because they are already brown before baking.
However, make sure you do not overtake them or they will not stay as chewy.
The cookies will set as they cool and after 5 minutes you will be able to move them to a cookie sheet easily.
Let them cool completely before storing them so they do not become soggy!
Head on over to Dixie Crystals for the full easy recipe!
RECIPE: Apple Cider Cookies
*this post contains amazon affiliate links and I may earn a small percentage from qualifying purchases. Thank you!
This post may contain affiliate links. Read my disclosure policy.