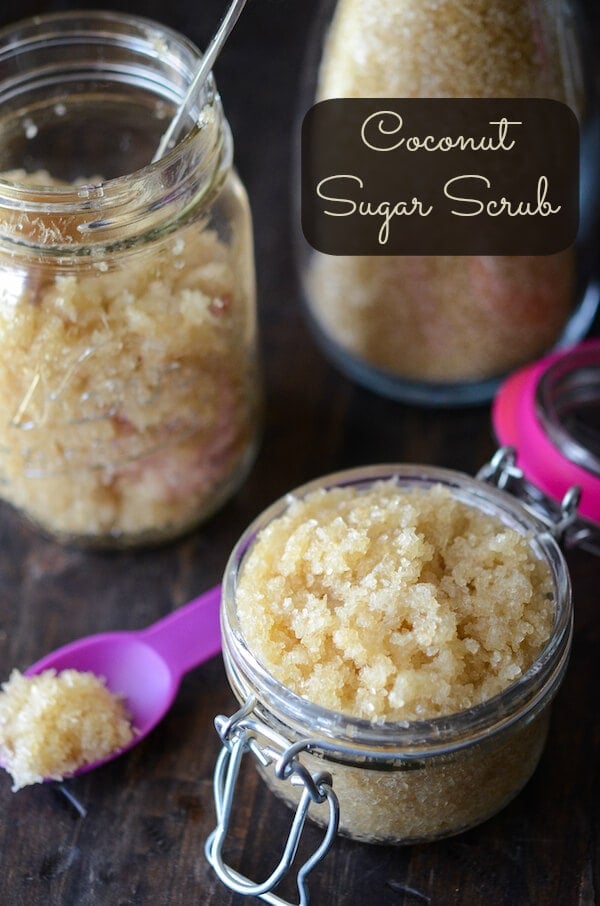 Anyone remember those "Calgon, Take Me Away!" commercials? That's how I have felt these last few weeks. Jorge and I have been so busy since the new year. There hasn't been a break or a long weekend where we have really gotten away (or just stayed in) and had a nice staycation. Between his work travel, my travel and our jobs – it's been crazy lately.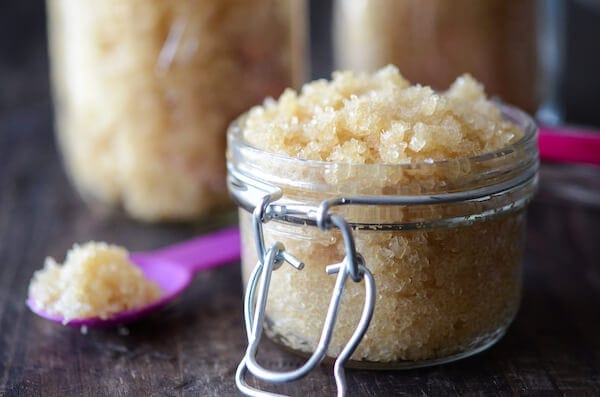 This weekend Jorge and I have an out of town wedding to go to along the Georgia coast. I just love receptions — open bars and dancing with my husband are the perfect recipe for a good time. I am also looking forward to checking out of reality for a few days…and of course, a Piña Colada.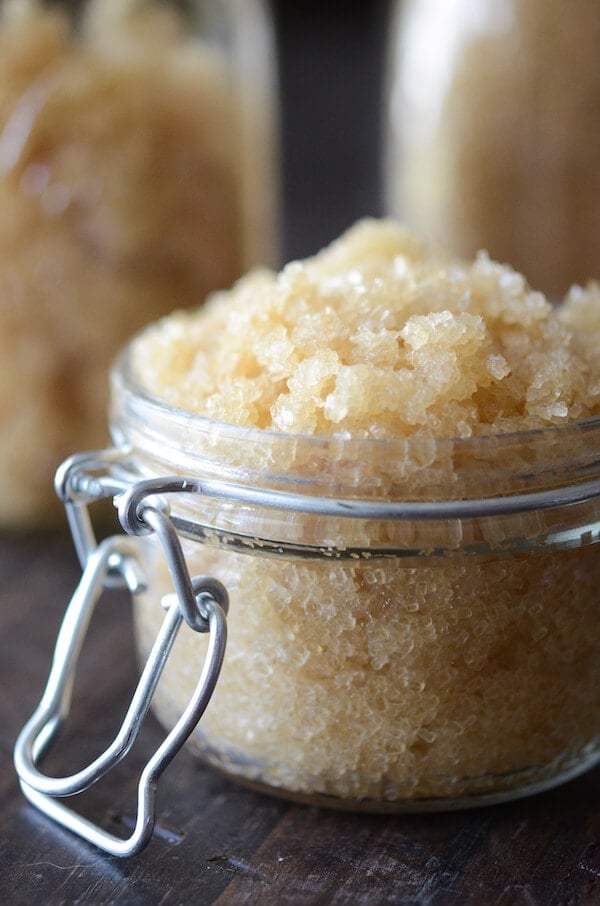 My signature "I'm officially on Vacation" drink is a lovely Piña Colada. It can't be one of those frozen machine ones, but a real delicious Piña Colada with an extra shot of rum. That fruity smell of coconut can instantly make me feel like I am on vacation.
So in preparation for our beach weekend get away, I have made one of my favorite sugar scrubs but with a coconut twist. Every time I hop in the shower the smell of coconut makes me swoon! But my favorite part of this sugar scrub is the super soft skin it leaves behind. With a little Vitamin E thrown in, this is the perfect get ready for summer sugar scrub!
Yield: 1 jar of scrub
DIY Coconut Sugar Scrub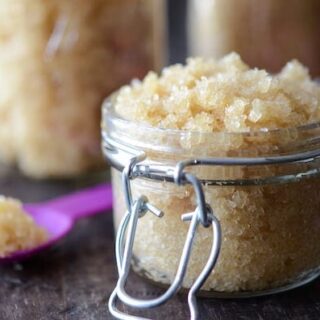 DIY Coconut Sugar Scrub makes a great exfoliating body scrub. It will leave you with super soft skin, and it smells amazing!
Ingredients
1 cup coconut oil
2 cups turbinado sugar (sugar in the raw – the coarse flakes)
1/2 cup granulated sugar
3 tablespoons vitamin e (optional)
Instructions
Combine the two sugars in a bowl and mix to incorporate. Add coconut oil and vitamin e and stir to combine.
Store in an airtight jar and stir before using (when needed – the oils will settle when not being used).
Notes
Recipe Note: The turbinado sugar makes a coarse scrub. If you would like a more gentle scrub you can substitute all granulated sugar for the turbinado sugar.
Want to Save This Recipe?
This post may contain affiliate links. Read my disclosure policy.