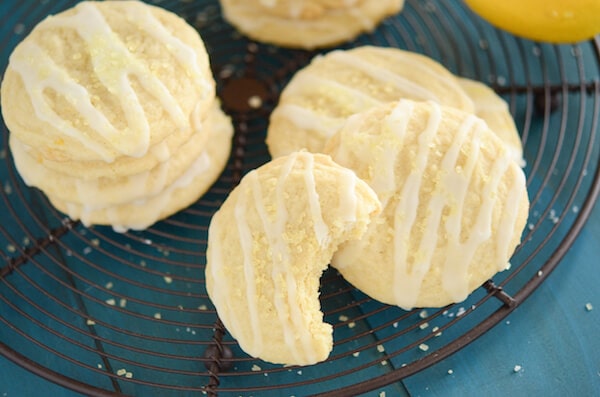 Everyone has started asking me what my theme is for the girl's first birthday party.
I have been looking at them like they are insane. Don't they know the girls are still babies? I have a ton of time left to plan that!
Then I realized I have a little over 3 months before they turn one. I have been a mess ever since.
It doesn't help my anxiety since they recently started not fitting in their 12 month clothes anymore.
I swear to you – they were JUST born last week. I don't know what worm hole I fell through, but I need to find it and crawl back through.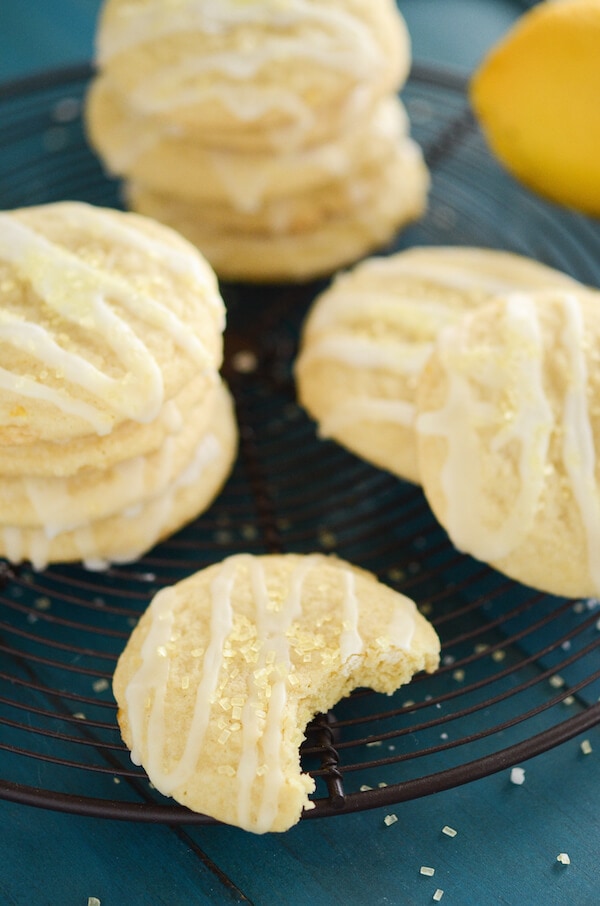 To keep my mind busy, I baked cookies. This is nothing new, but it sure does work like a charm!
I had two lemons going bad on the counter and I knew exactly what I wanted to do with them.
These cookies are so soft and light and full of lemon flavor.
The cookie itself has both lemon juice and zest inside and the cookie is topped with a lemon frosting.
For good measure, I also sprinkled the tops with some yellow sanding sugar. 😉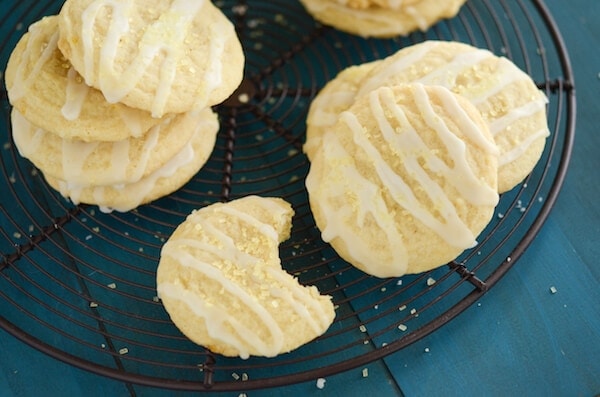 Head on over to Dixie Crystals for the recipe: Lemon Chiffon Cookies
This post may contain affiliate links. Read my disclosure policy.