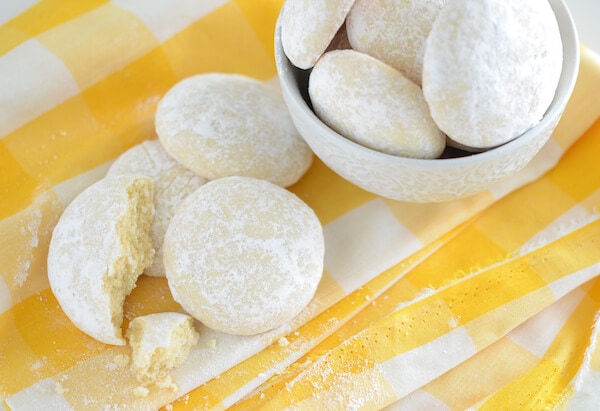 Do you remember Lemon Cooler Cookies?
They used to sell them in the cookie aisle at the grocery store, but somewhere along the way they stopped making them.
Lemon has always been a huge favorite of mine when it comes to desserts. I have yet to meet a lemon bar that I didn't want to devour.
I am hoping that Ellie and Lyla have the same love affair with lemon (and desserts in general) that I do.
Last week we gave them a tiny taste of a chocolate chip cookie (just cookie, no chocolate) and Ellie LOVED it.
Lyla pushed it right back out and made the craziest face. If Lyla was not my exact clone, I would be starting to think she wasn't mine. ;-)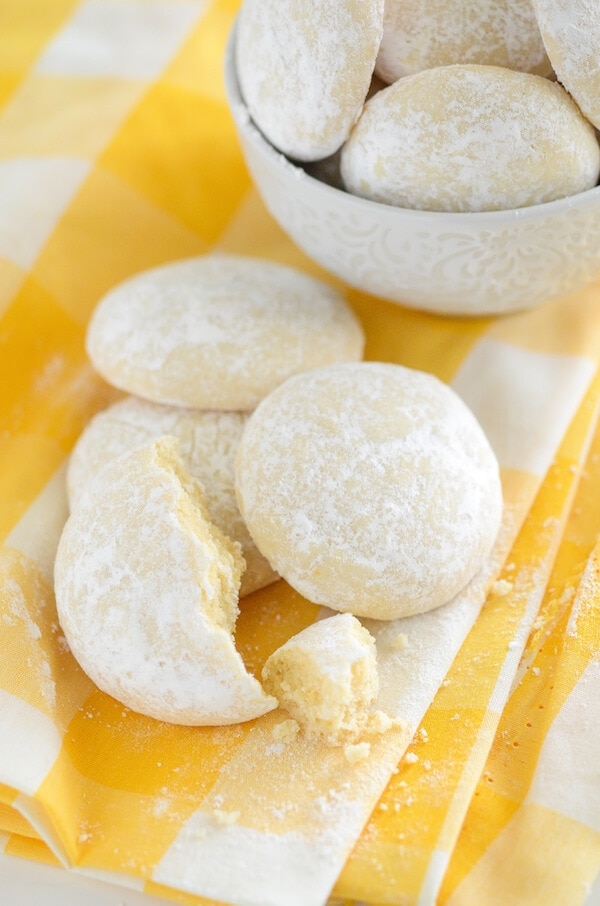 These cookies start with a soft shortbread type cookie that is flavored with lemon zest and juice.
Then after baking, they are tossed in a powdered sugar and powdered lemonade (think Kool-Aid) mix.
Sounds insane, but I swear it tastes exactly like those cookies you used to buy in the store!
Head on over to Dixie Crystals for the recipe for theses Lemon Cooler Cookies!
This post may contain affiliate links. Read my disclosure policy.