These no-bake Piña Colada Truffles are loaded with coconut and pineapple flavors with a surprise maraschino cherry in the center. If you want to make them non-alcoholic, you can leave out the coconut rum.
Piña Colada Truffles
Are you a fan of truffles? Who isn't, right? These Piña Colada Truffles are a great no-bake dessert that is made with crushed pineapple, shredded coconut, maraschino cherries and golden Oreos. These are going to have you grabbing more than just one to enjoy. I'm not saying that parents shouldn't share their treats with their kids but sometimes, it's nice to whip up a dessert that is meant for a happy hour snack. (and don't worry, you can easily make these without alcohol as well by leaving out the rum!)
You'll find that once you start making these delicious homemade truffles, they're really not hard at all. And since they just require a short time to set up to be ready to enjoy, this is one treat that you can make quickly when your sweet tooth starts talking.
Looking for more truffle recipes? Check out these Almond Joy Truffles as well my favorite savory Cranberry Pecan Goat Cheese Truffles!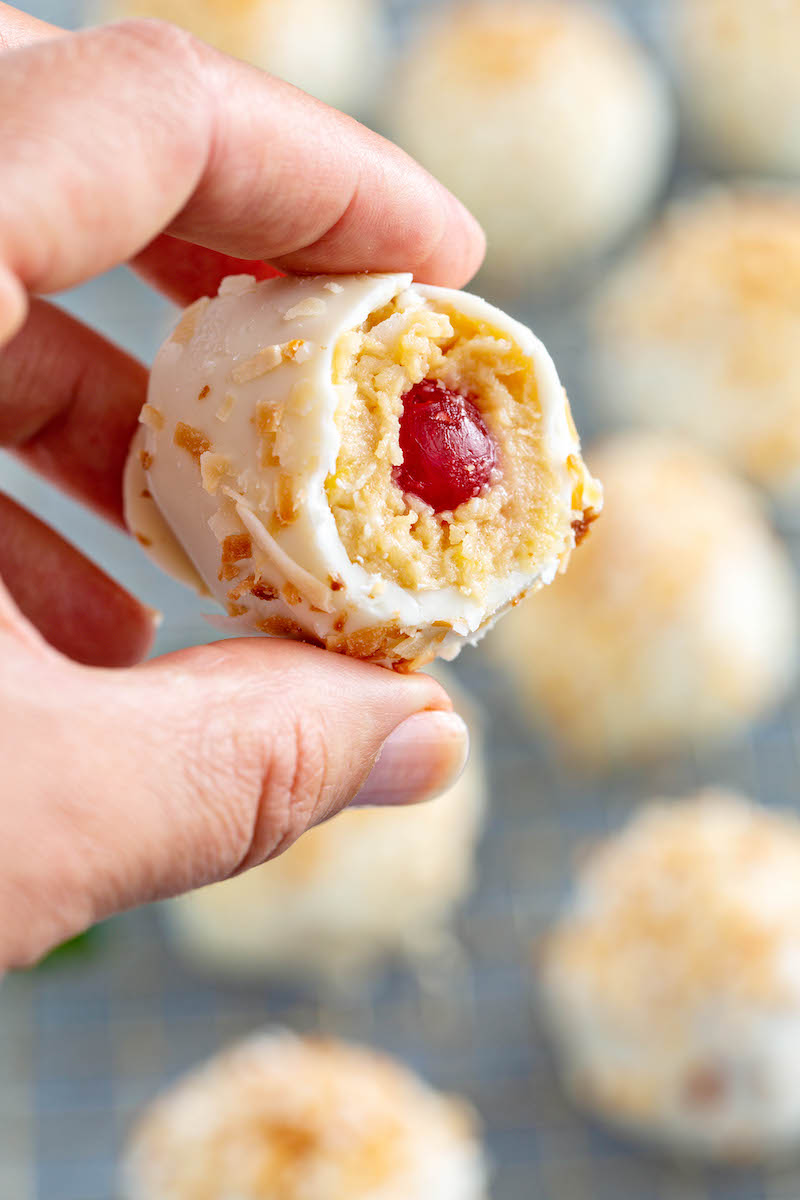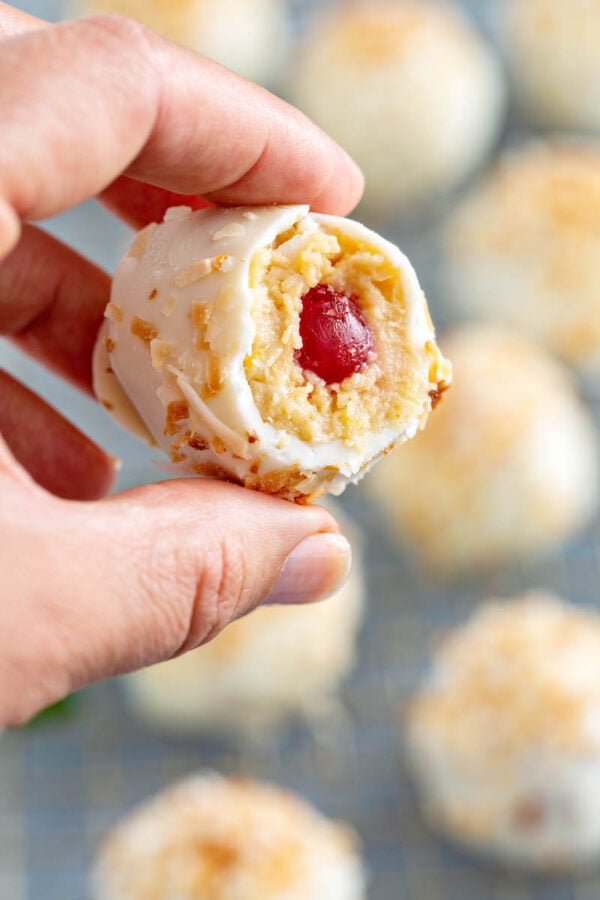 What does a piña colada truffle taste like?
I love the flavor of the classic Piña Colada drink, because it's a light and refreshing tropical taste that always has me craving the beach and vacation. Just like the famous cocktail, these truffles are loaded with coconut, pineapple, rum and a maraschino cherry!
What makes a truffle a truffle?
Truffles are a popular candy style dessert, usually in a ball form. Truffles are known to be truffles because of their circular size and creamy fillings. They're usually covered in chocolate and rolled in some sort of chocolate or nut as well.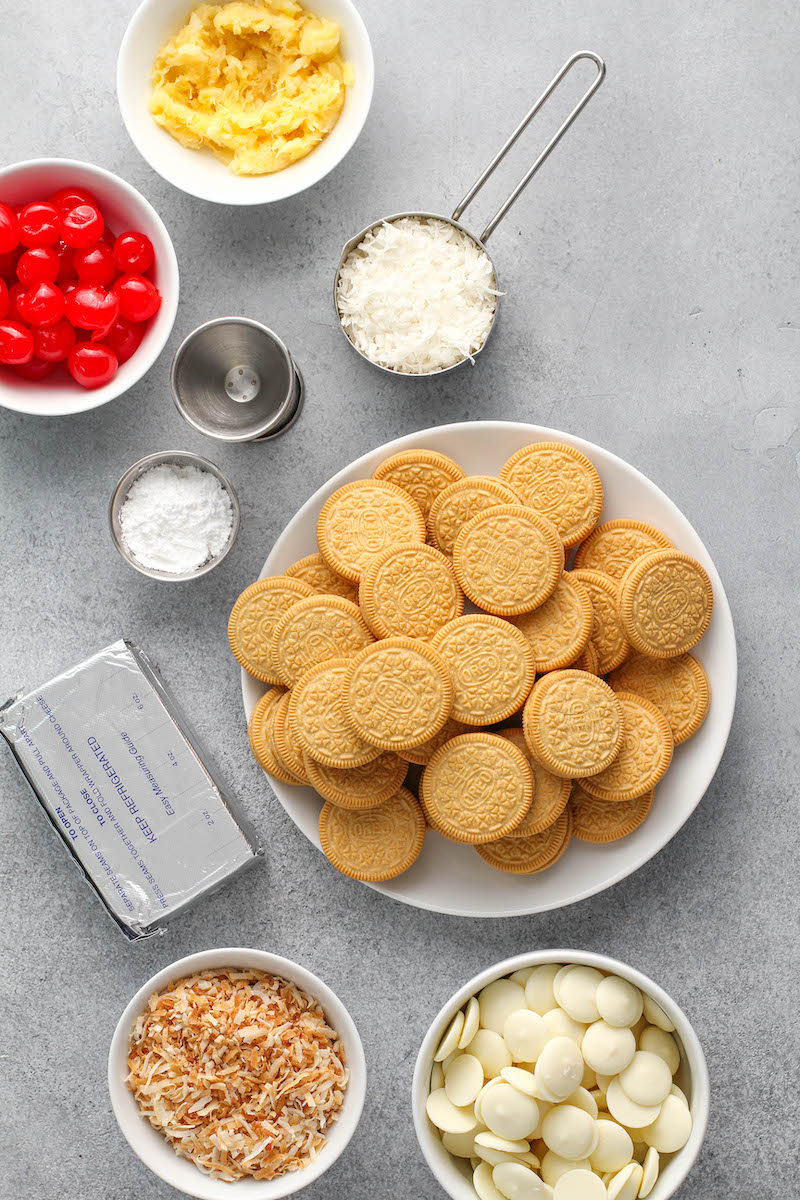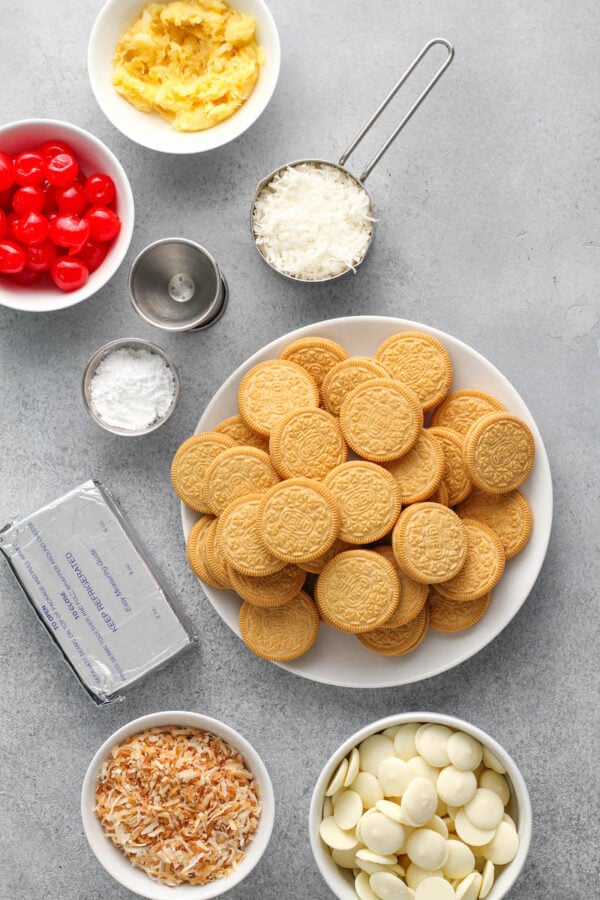 Ingredients
The ingredients you need are all listed below. Get ready to be excited!
Golden Oreos
Powder Sugar
Cream Cheese
Coconut Rum
Crushed Pineapple
Shredded Coconut
Stemless Maraschino Cherries
Ghirardelli White Melting Wafers
Can you make these truffles using milk chocolate wafers or dark chocolate wafers?
Sure! This recipe is so simple, and you can easily switch up the type of chocolate that you want to use. White chocolate is great for a In fact, this is a great way to change up the taste. While I'm a huge fan of using white melting wafers, you do you and use whatever type you want!
I highly recommend you use the Ghirardelli Melting Wafers. They are ready to go, no need to temper the chocolate, and harden quickly and perfectly with no discoloration. They are a little more pricy than regular chocolate chips, but they really are worth it.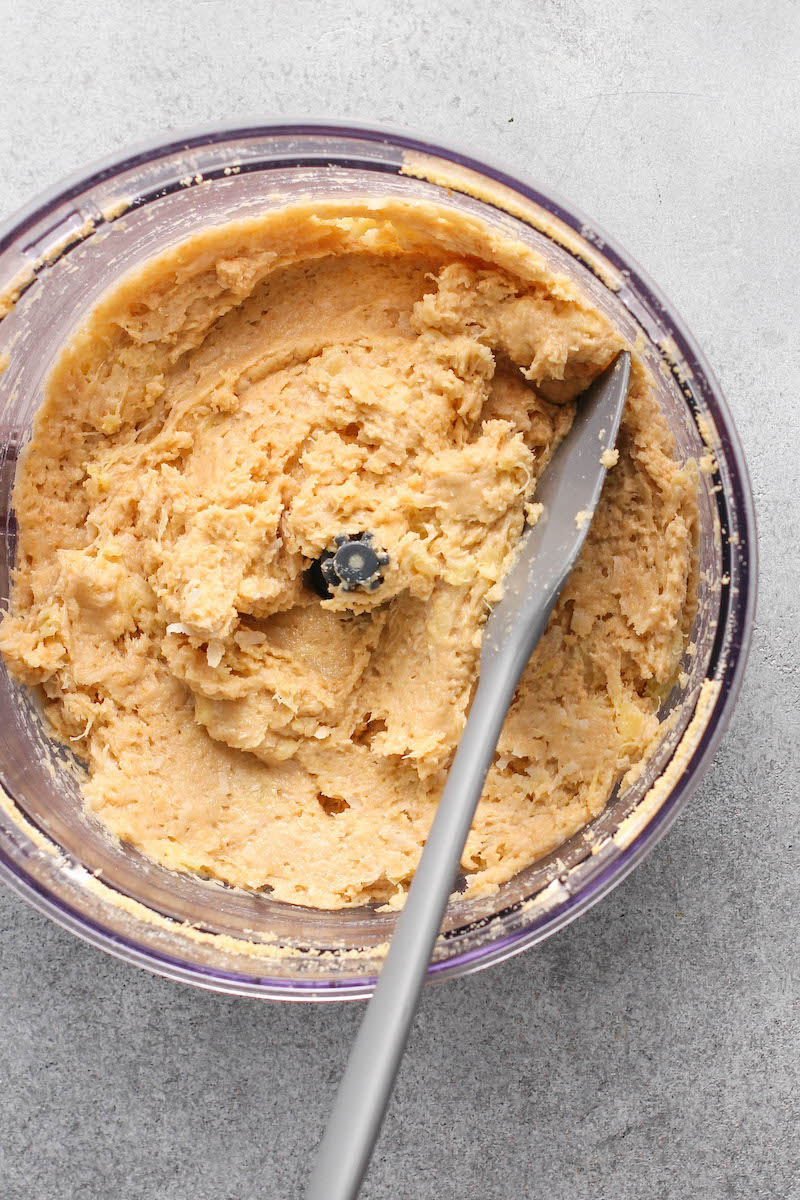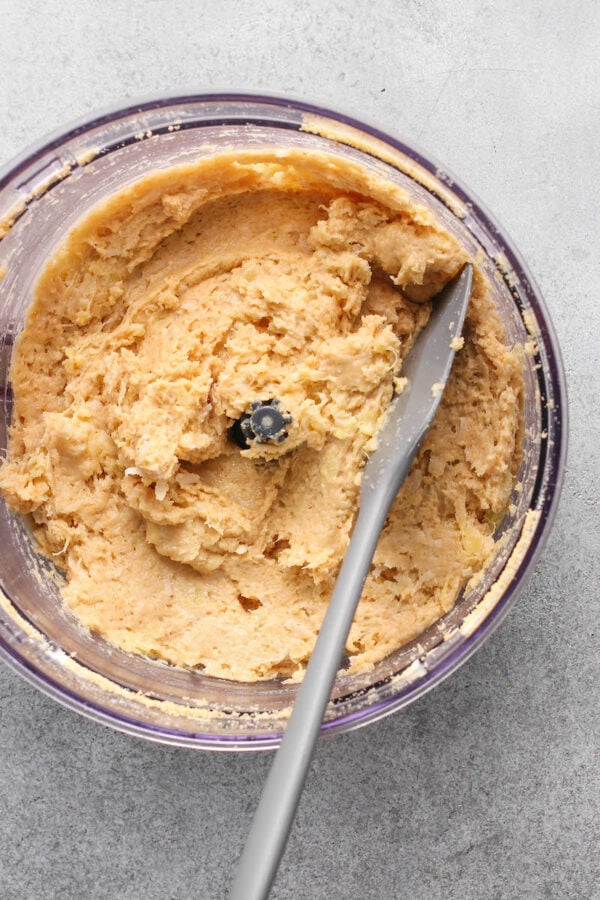 How to Make These Piña Colada Truffles
1. Prepare: Line a 9×13 inch baking sheet with wax paper or parchment paper. Set aside.
2. Process: Place Oreos (the entire cookie, do not remove cream filling) and powdered sugar in a food processor and pulse until fine crumbs form. Add cream cheese and coconut rum and pulse in bursts until well combined.
3. Fold: Fold in crushed pineapple (that has been drained well!) and shredded coconut.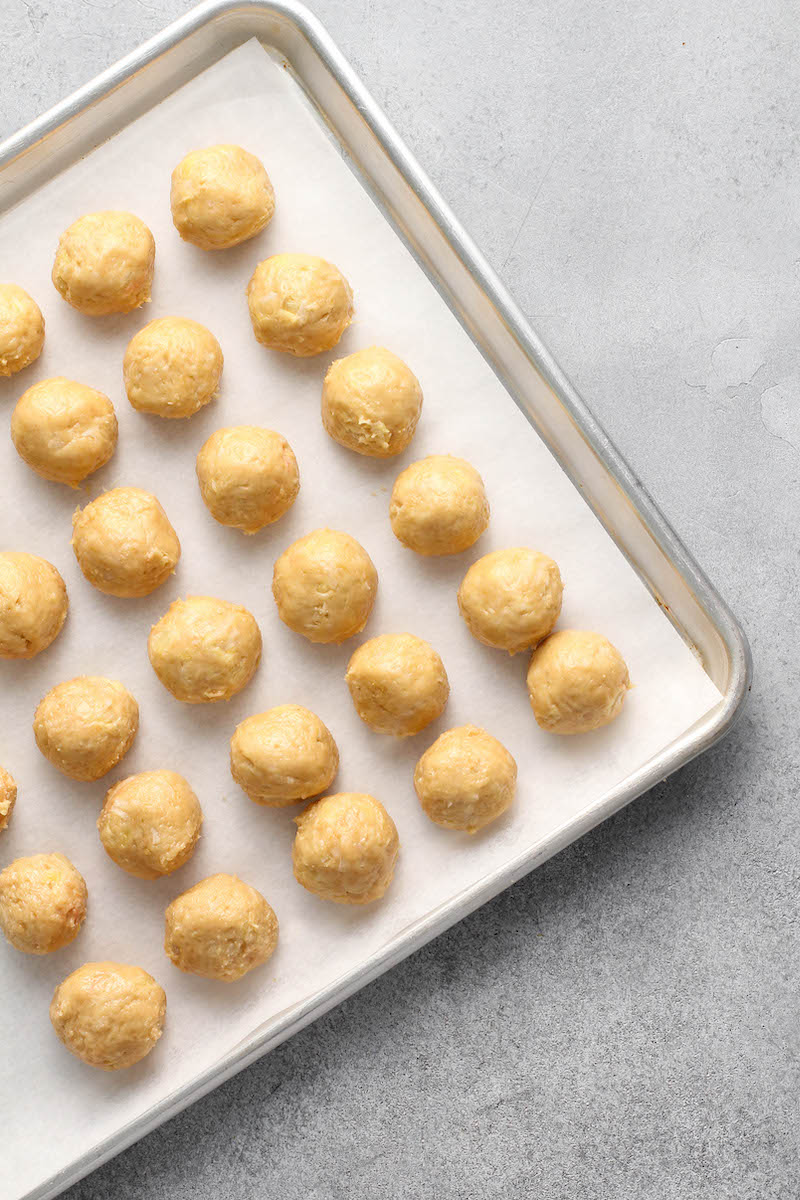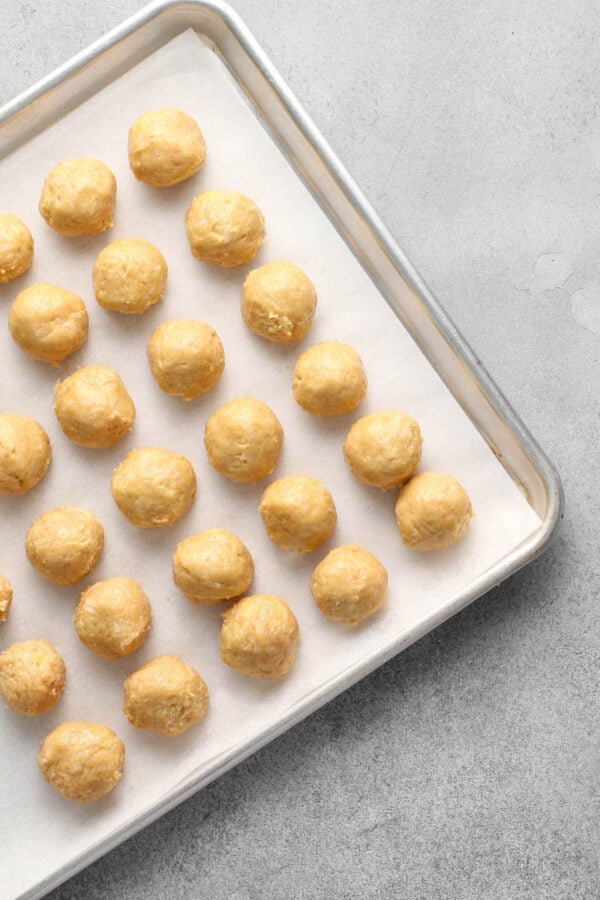 4. Scoop: Scoop mixture out about 1 tablespoon of truffle filling at a time. Place a maraschino cherry in the center of the filling and form into 1.5-inch balls. Place truffle balls on the prepared cookie sheet. Place truffles in the freezer for 15 minutes.
5. Melt: Melt the melting wafers according to directions on the package.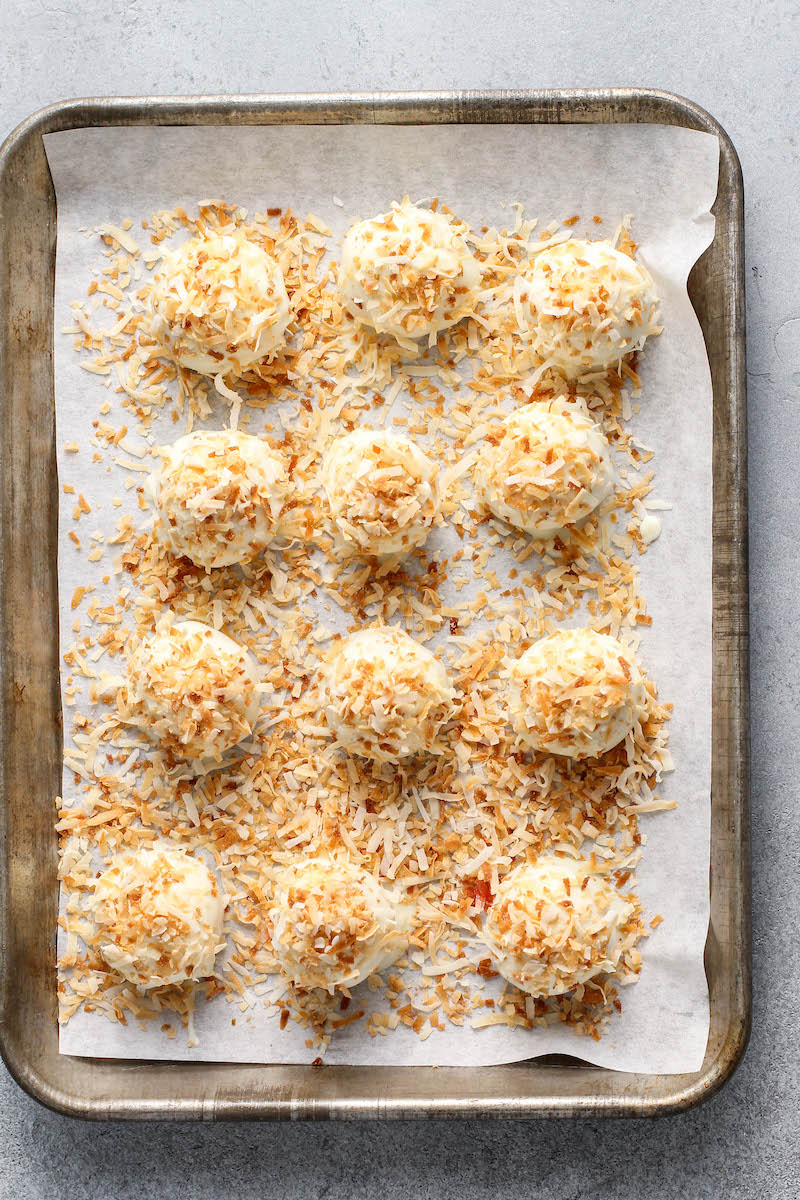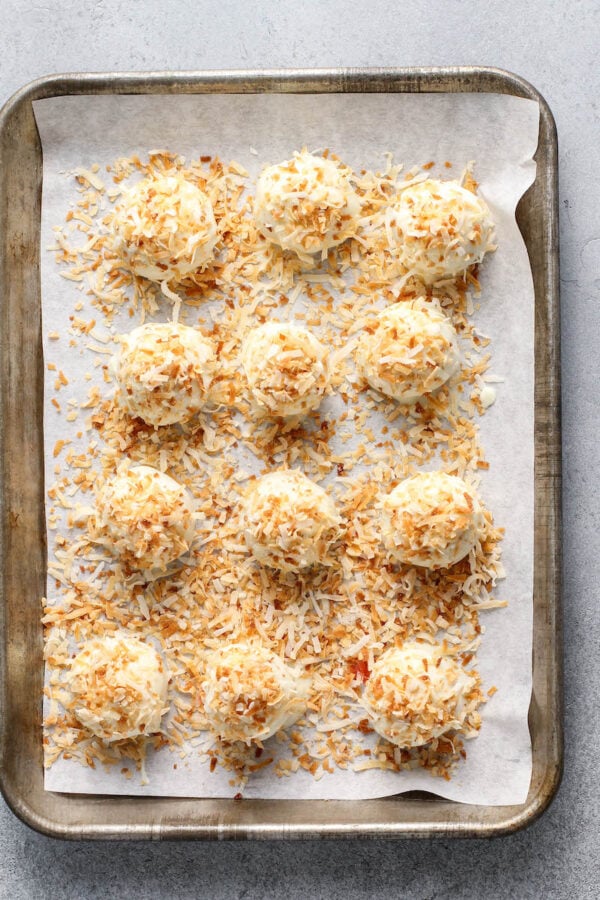 6. Dip: Remove truffles from the freezer. Working one at a time, dip frozen truffles in melted white chocolate, and return to the baking sheet. Sprinkle immediately with toasted coconut.
Serve: Allow chocolate is hardened, about 10 minutes. Serve immediately.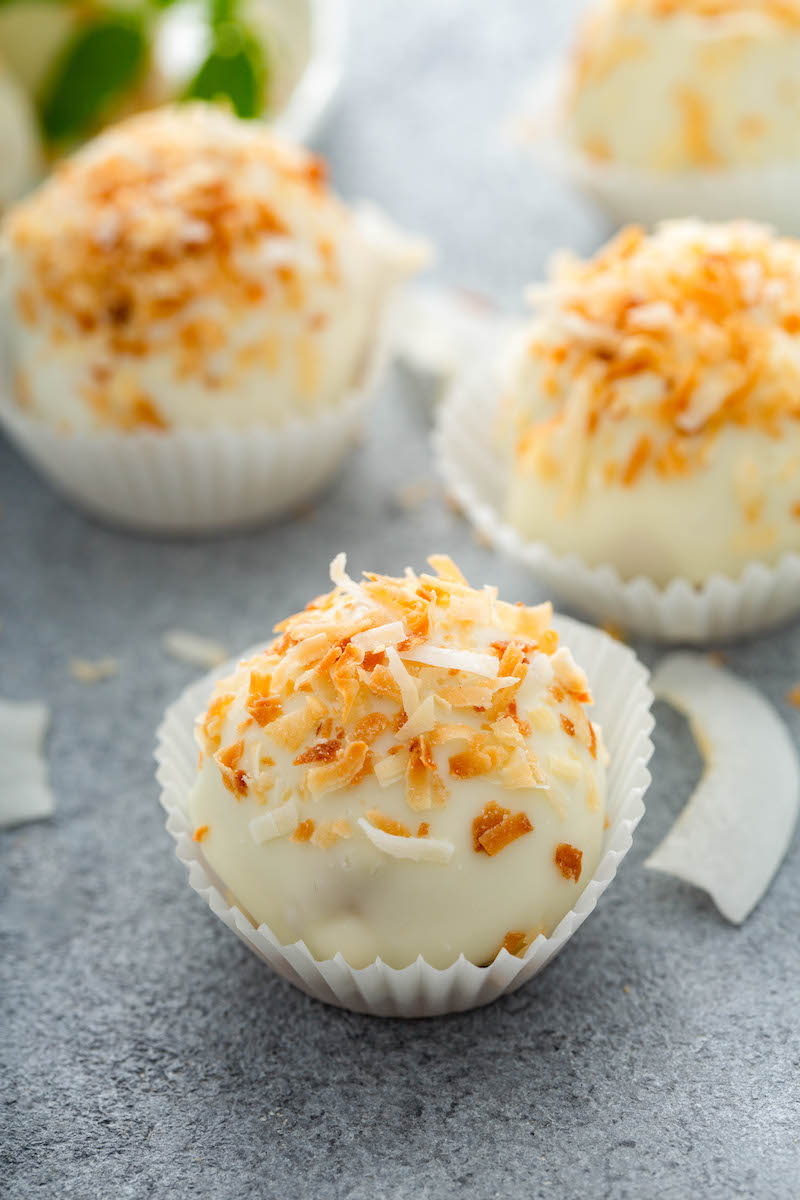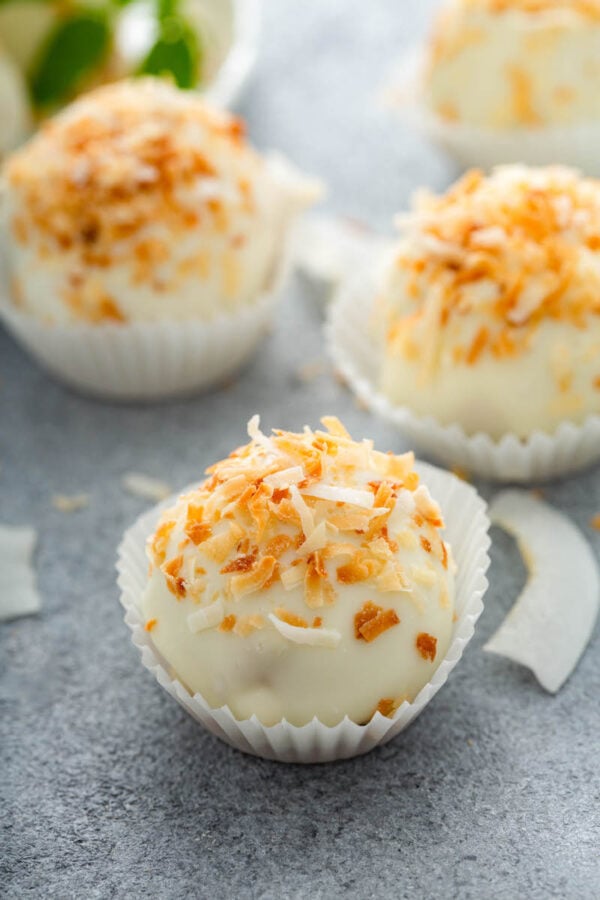 Tips for Making Perfect Piña Colada Truffles
Make certain that you freeze the truffles for 20 minutes before dipping them to help the coating harden in just minutes. 
 It is important that you drain the pineapple really well. If the crushed pineapple still has too much liquid, the truffles will become too wet.
Sprinkle the toasted coconut on top of each individual truffle immediately after dipping. The chocolate will harden quickly and if you wait the coconut will not stick!
Store these homemade truffles in your fridge, they'll be good for up to a week to enjoy! Just keep them in a sealed container with a lid to keep them as fresh as possible. 
Rum soaked cherries?!
Looking to make these Piña Colada Truffles extra boozy? Soak your cherries in rum for 24 hours before making the truffles. The cherries will soak up a ton of rum and really add a punch of booze to your truffles! This is obviously optional, but it's a fun adult kick!!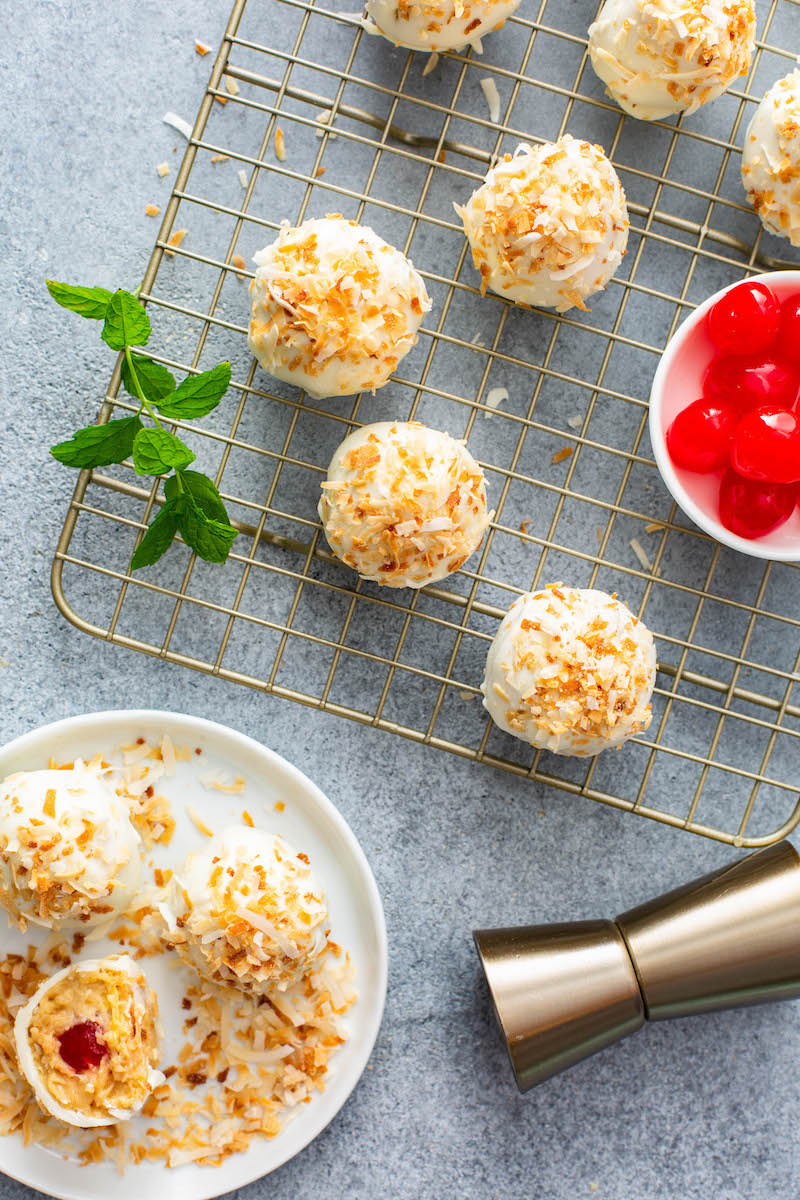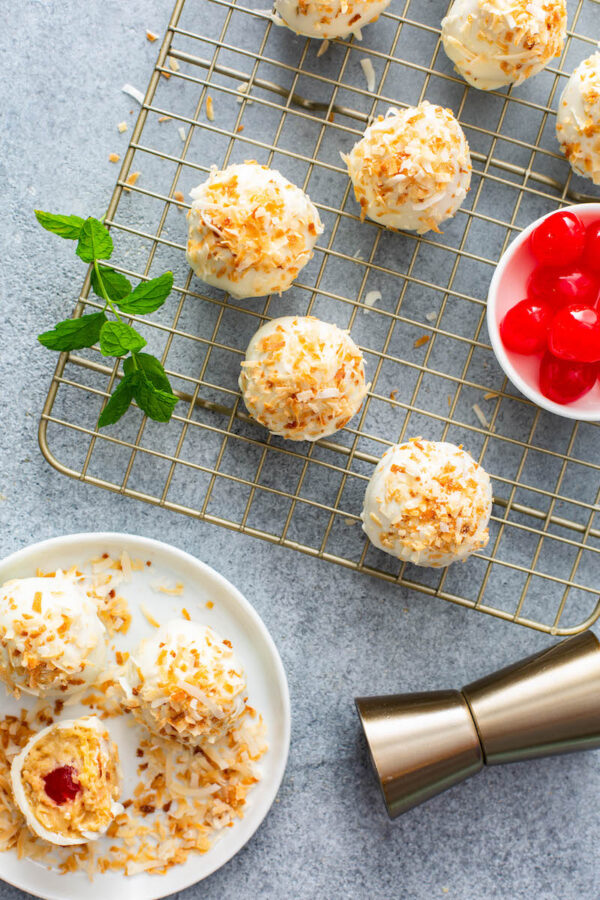 These no-bake truffles are loaded with Piña Colada flavors and can be made boozy (or not!) for a fun adult treat!
Head on over to Dixie Crystals for the full recipe I developed for Dixie Crystals below by clicking the button:
This post may contain affiliate links. Read my disclosure policy.