Red Hot Cookies: these Valentine's Day Cookies start with a soft chewy sugar cookie that is loaded with crushed Red Hot Candies to create a speckled appearance.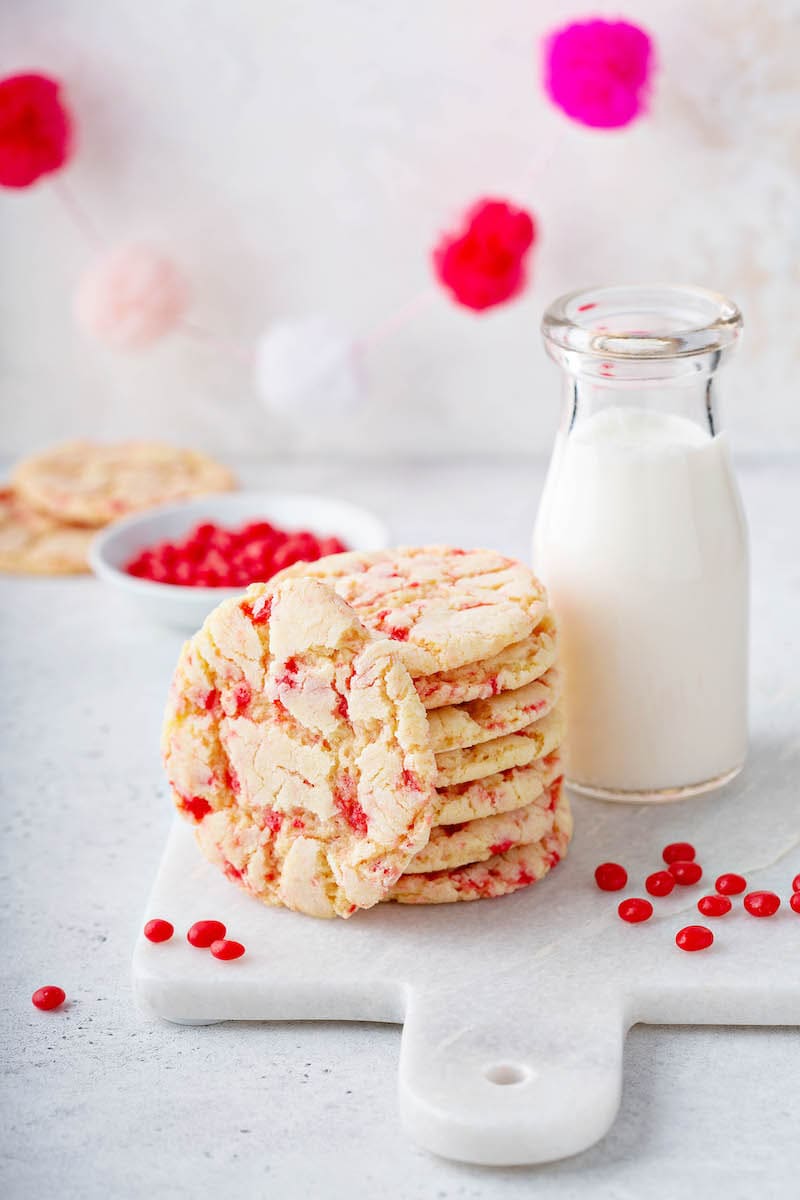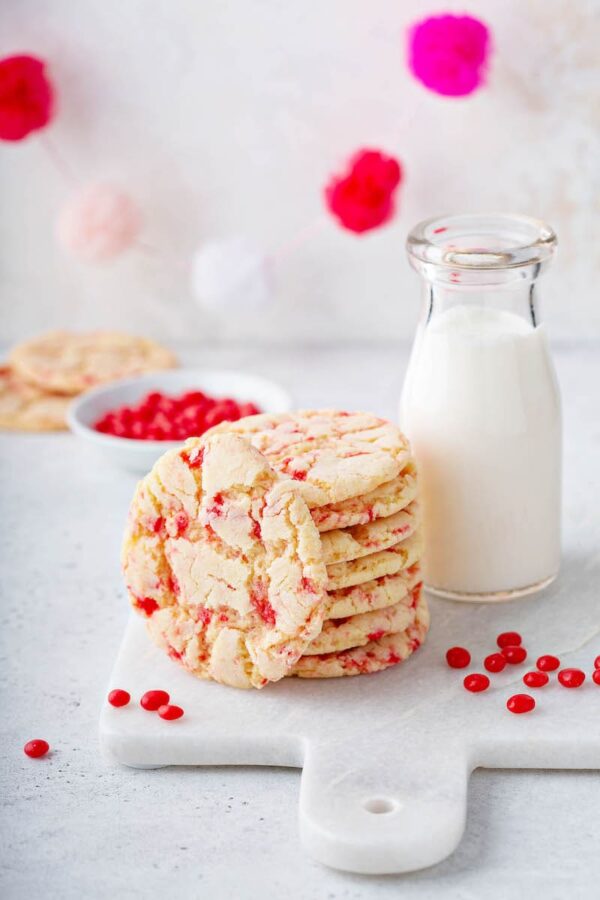 As y'all know, I am a big fan of Valentine's Day. Well really, to be fair, I am just a fan of all holidays.
I am not a fan of Valentine's Day in the traditional sense of big romantic gestures and expensive gifts.
But I am a fan in the way of adorable themed desserts, surprise boxes of candy and a little gift for our Valentines – the kiddos.
And that is exactly where these adorable Red Hot Cookies come in!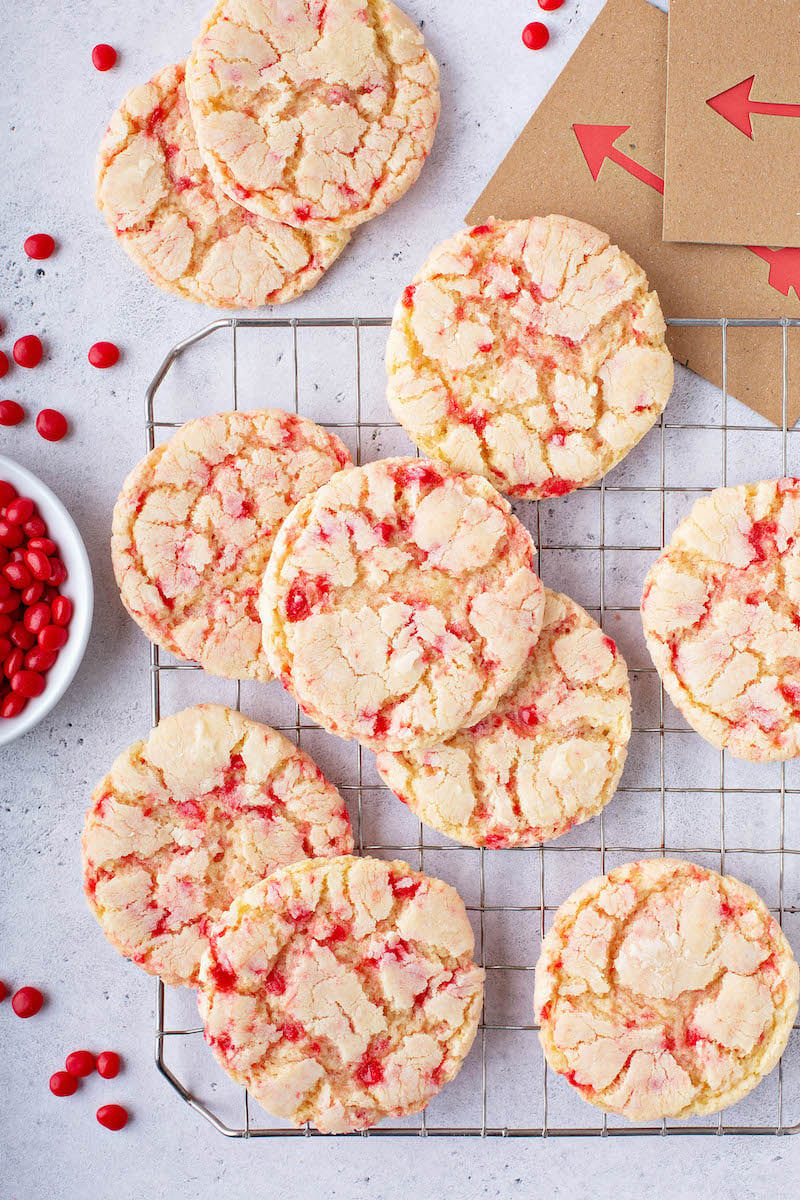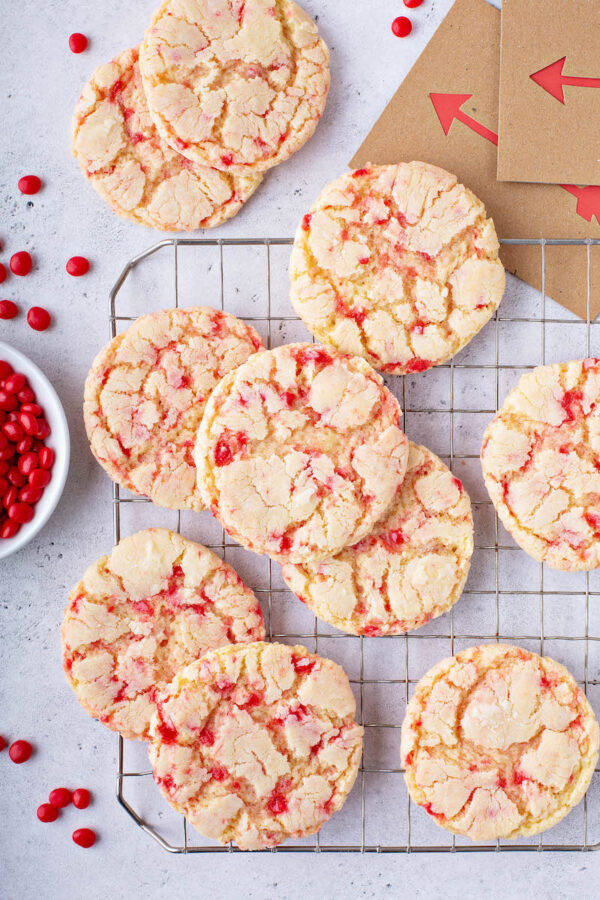 We have a few little Valentine's Day traditions around our house.
The girls always help me pack up their valentines for their classmates and teachers the night before.
And Valentine's Day morning always starts with pancakes topped with whip cream and heart sprinkles for the girls.
If Jorge is home (he travels a lot for work), we usually make a nice dinner at home that night with a good dessert.
And after we get the kids in bed, I get to pick the rom-com we watch in bed in our pajamas.
Usually I fall back on a classic, either Sweet Home Alabama or The Proposal.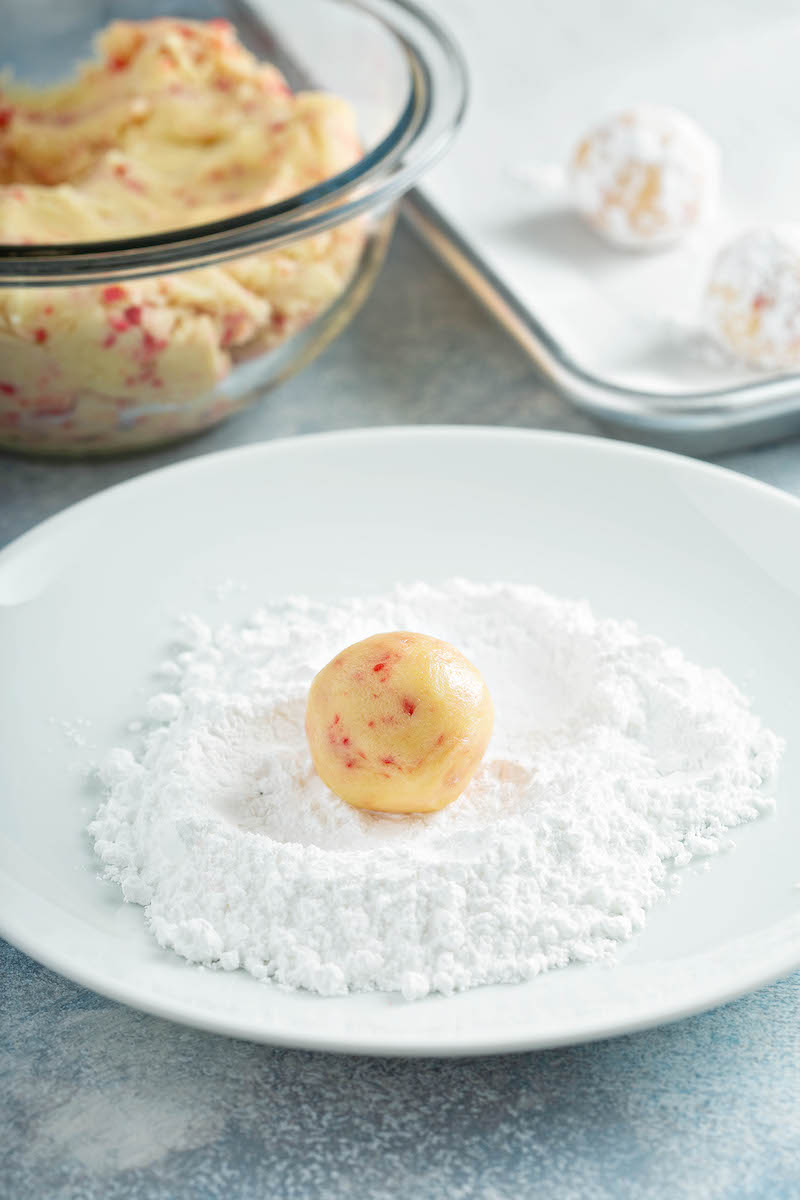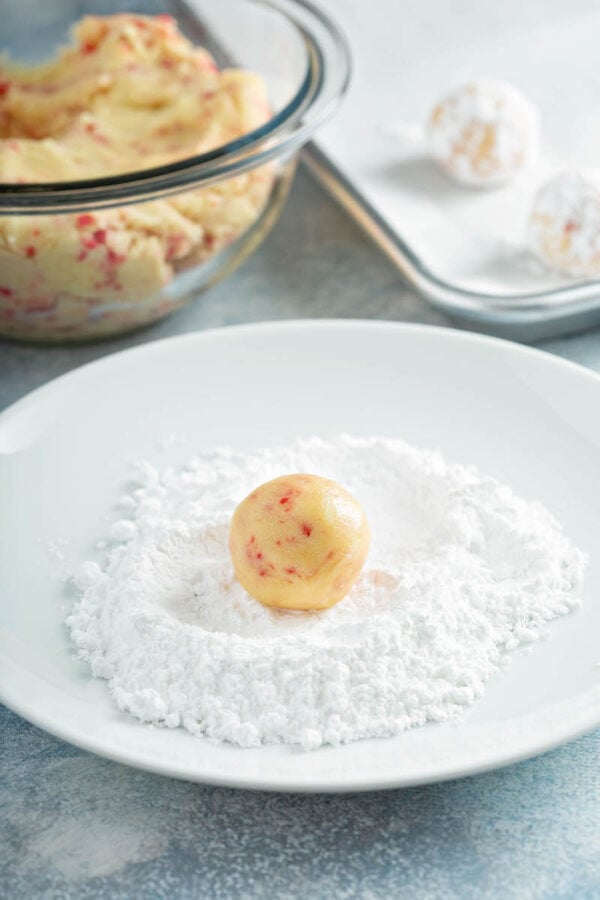 The base for these Red Hot Cookies is a soft and chewy sugar cookie that is perfect filled with just about anything.
Leave it as is, load it with sprinkles or add chopped up candies – like red hots.
Then, like any good homemade crinkle cookie, we roll the dough around in powdered sugar before baking.
The finished cookie is adorably speckled with festive red hot candies creating a fun Valentine's Day cookie.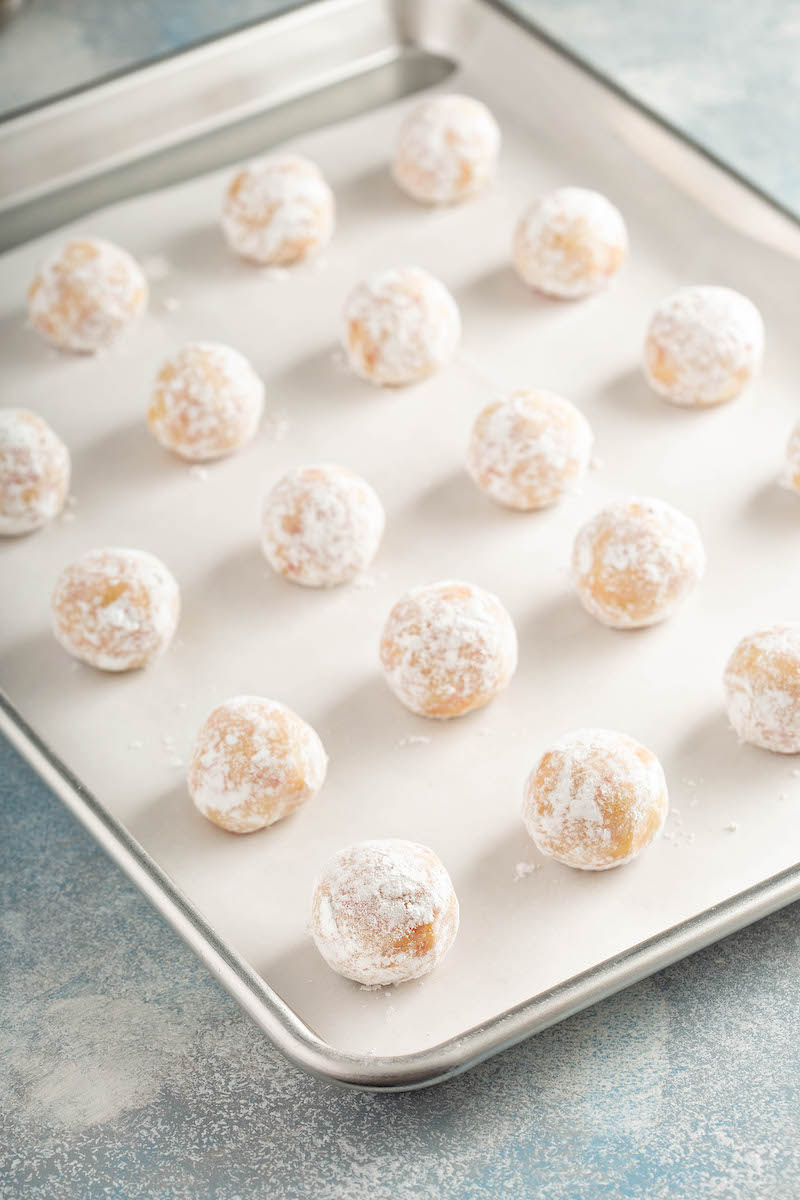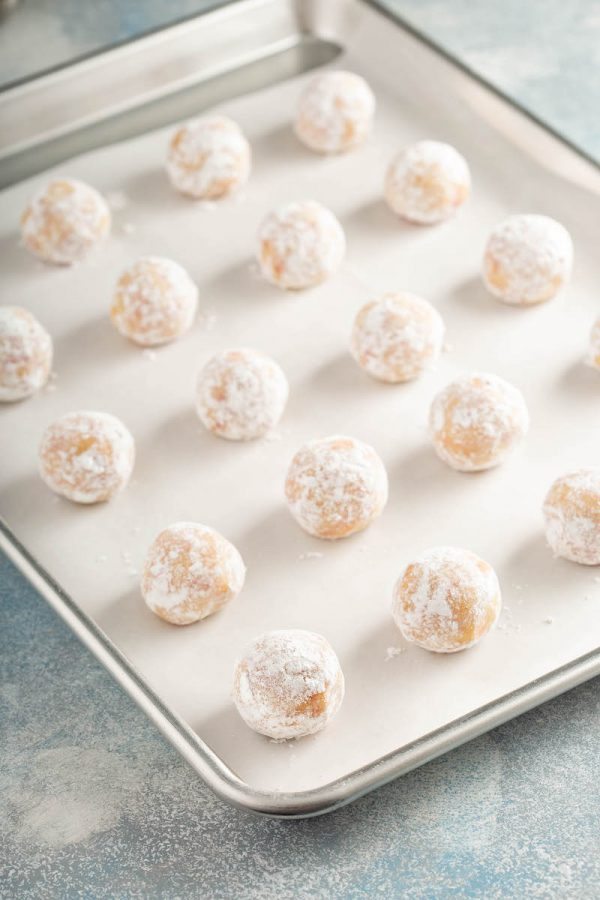 If you want to double down on the cinnamon flavor in these Red Hot Crinkle cookies, you can add a little cinnamon extract.
I made them both ways, exactly as shown in the recipe and with added cinnamon extract.
I preferred them best without the cinnamon extract, but they are definitely good both ways!
You can also double the amount of crushed red hots, if you really want to taste mainly red hots.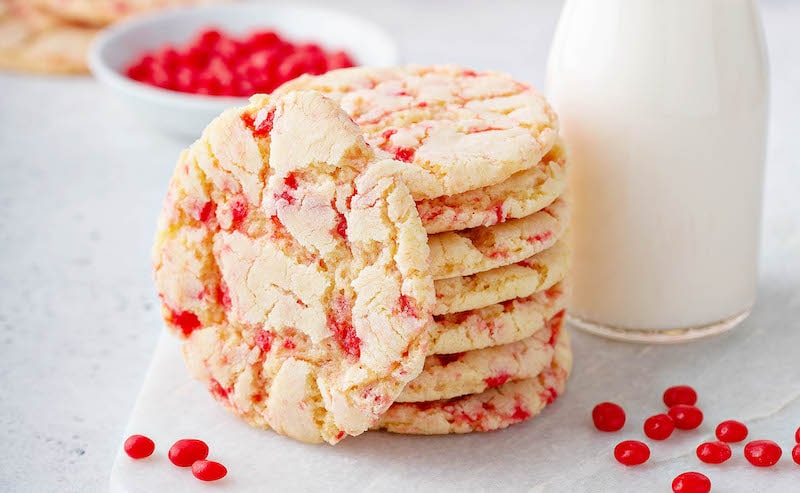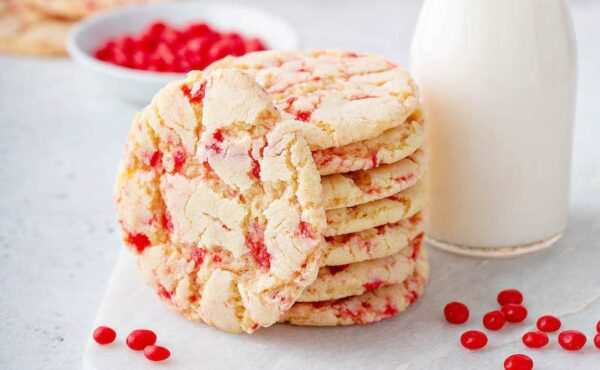 One of the best parts of making these cookies? Anger management.
To crush the red hots, you place them in a ziplock bag and go to town with a rolling pin.
The girls got a massive kick out of slamming down the rolling pin on those poor little red hots.
I'm not sure which one my girls love more, getting to break things or eating cookies. ;-)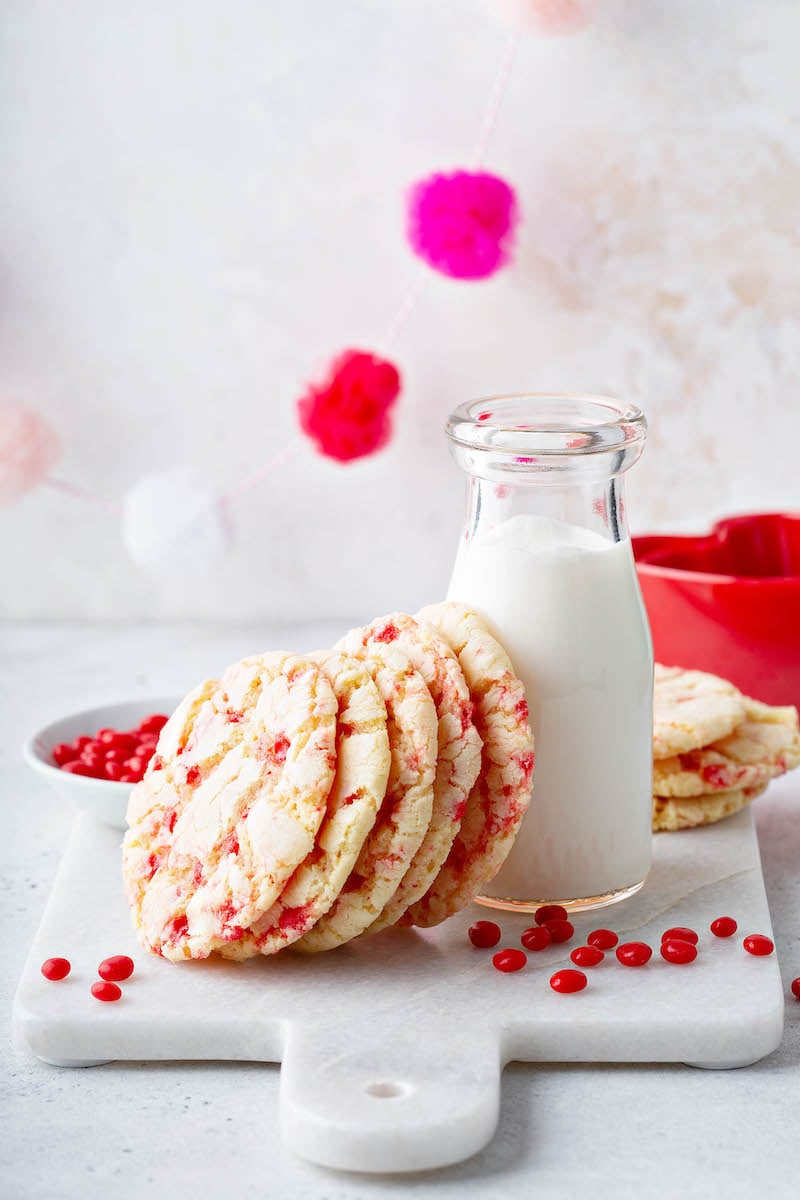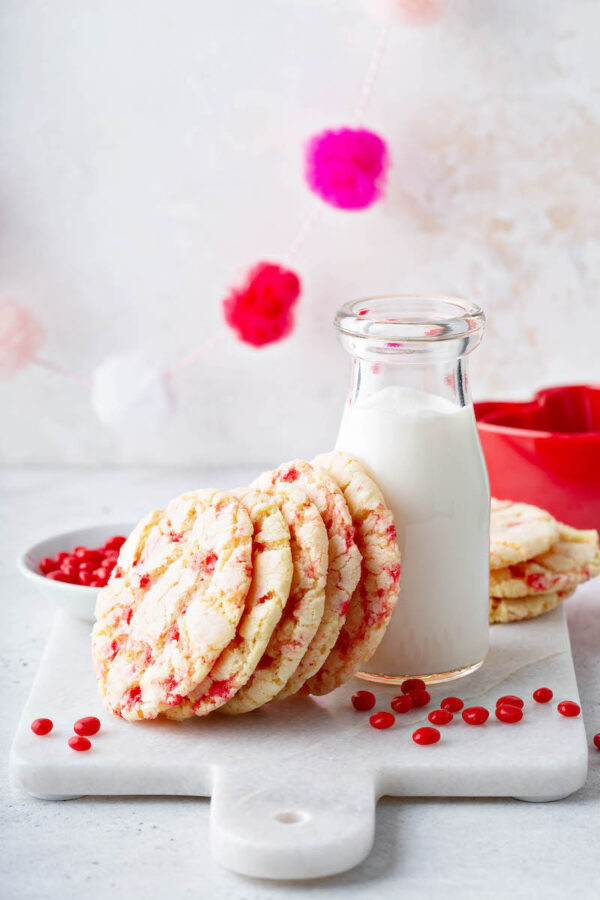 These Red Hot Cookies are the perfect combination of sweet chewy sugar cookie and spicy red hot bites.
They are the perfect Valentine's Day Cookies start with their adorable red speckled appearance.
Make sure and leave a review below if you try them!
Head on over to Dixie Crystals for the full recipe I developed for them!
RECIPE: Red Hot Cookies
This post may contain affiliate links. Read my disclosure policy.