Soft and tender on the inside and chewy on the outside, Red Velvet White Chocolate Chip Cookies are sure to steal hearts this Valentine's Day! These easy chocolate chip cookies are filled with sweet flavors and perfect for decorating – you'll be falling in love in no time.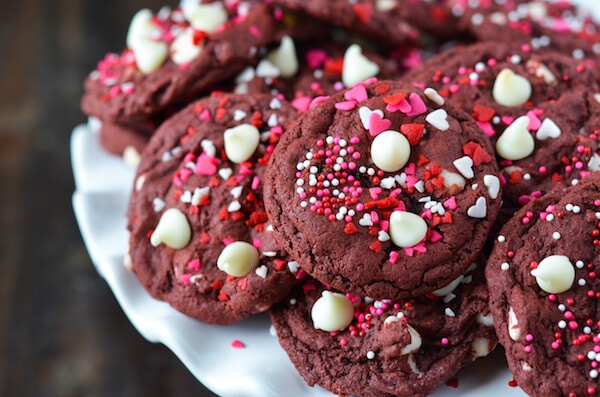 It's that time again. Time for me to make some Valentine's Day treats that are exploding with red, white and pink! I can't help it, I love making v-day desserts. It may not be my favorite holiday (Jorge and I will of course be celebrating in our non-traditional way), but I sure do love all the girly colors and red velvet treats that pop up this time of year.
These cookies are so perfectly soft and chewy…and full of red velvet flavor. If you want a more vibrant red color, substitute a couple of tablespoons of cocoa powder for flour. The red will be lighter and more vibrant, however you will loose some of the cocoa flavoring.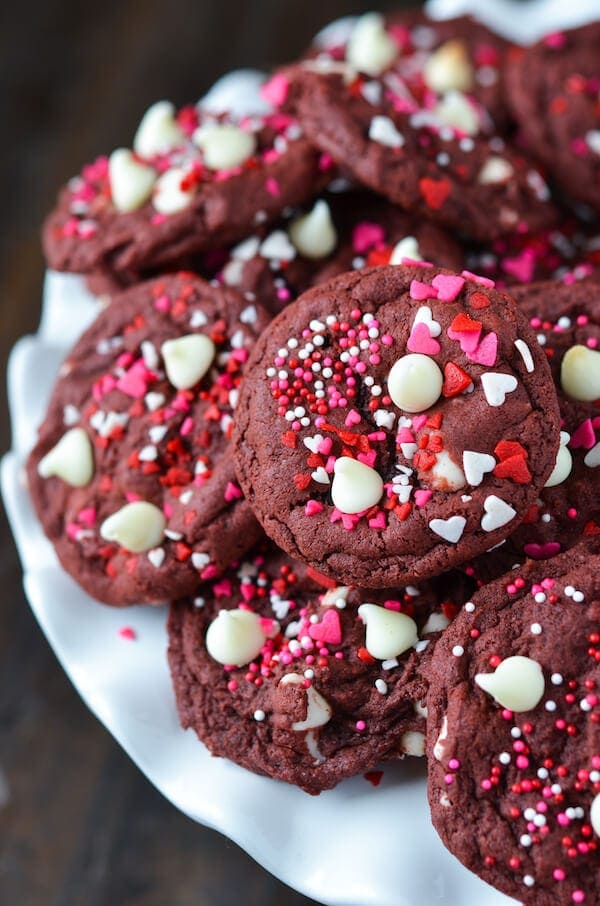 I personally love them just the way they are — full flavored, with lots of pretty sprinkles to make them festive. ;-)
Head on over to Dixie Crystals for the FULL RECIPE: Red Velvet White Chocolate Chip Cookies
This post may contain affiliate links. Read my disclosure policy.