Double up on maple flavor with these soft maple sugar cookies with maple icing! These cookies are perfectly tender and sweet, loaded with seasonal flavor for an easy Fall dessert!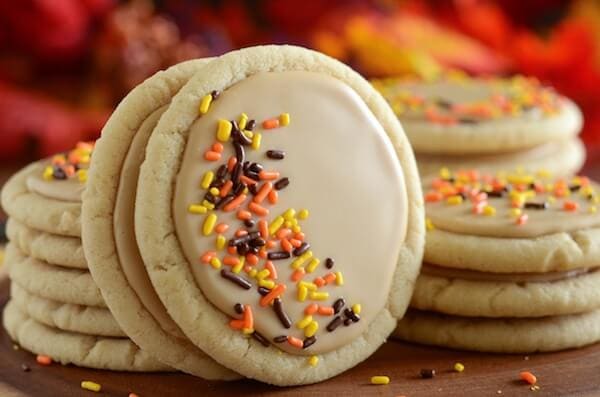 Sugar cookies as big as my face. Yup, that's exactly what the goal was when I started out making these Soft Maple Sugar Cookies. This week has been a rough week and all I wanted was a soft sweet cookie that tasted like Fall.
Ellie and Lyla take naps in separate rooms. They share a room and sleep together at night perfectly, but for nap time they have to be kept in different rooms. So Lyla sleeps in their bedroom in their crib and Ellie sleeps in the guest room in a pack and play. It's been that way since they were about 6 months old.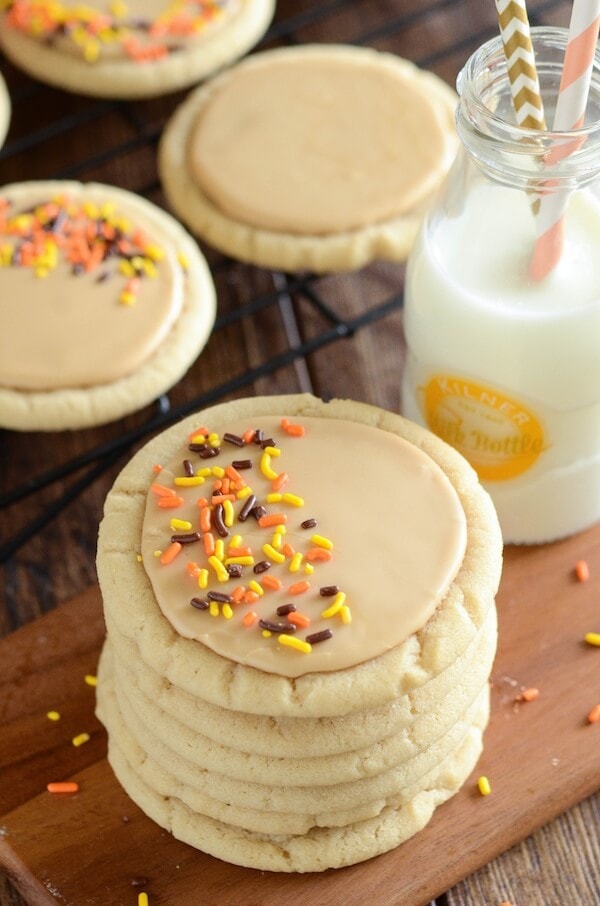 So yesterday, I hear this thumping noise upstairs. Then giggling. Turns out Ellie figured out how to climb out of the pack and play and was in there jumping on the guest bed for the past hour. Two meltdowns later, I ended up holding her and rocking her for her nap like she was a baby again.
And yes, it was absolutely the sweetest two hours in a long time…but it also put me crazy behind on my work. I had client work due, emails to answer, pictures to take and edit and dishes to wash. None of that got done and it made the rest of the day incredibly stressful.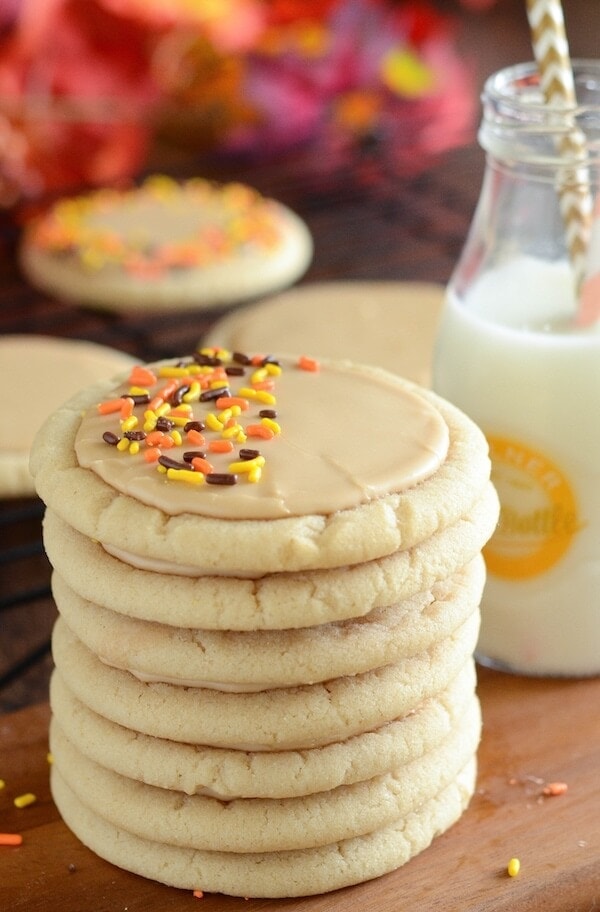 So at the end of the day, I wanted something SWEET. Something comforting and something that wouldn't take too long to make (because I had zero patience left). I would have honestly rather reached into my pantry and pulled out something to soothe my sweet tooth.
But we are really trying to eat healthy around here, and I recently went on a pantry purge, so if I wanted something sweet I had to make it myself. Enter COOKIES! They checked all the boxes!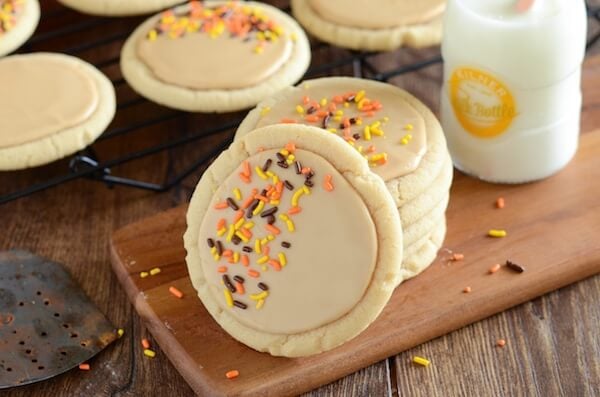 These sweet and soft maple sugar cookies pack a double whammy with maple flavoring in the cookie as well as the icing – making them the perfect Fall dessert.
The cookie itself has crispy edges and big soft centers. Then you pour on a smooth sweet maple frosting and sprinkle on a few themed sprinkles if you're feeling fancy. They can be stored for up to a week, but I promise they won't make it that long!
Head on over to Dixie Crystals for the RECIPE: Soft Maple Sugar Cookies

This post may contain affiliate links. Read my disclosure policy.