Gooey and melty, Oaxaca cheese be your next favorite Mexican cheese. With a mellow, delicate flavor, this string-cheese is a beautifully knotted and fun addition to your meals.
What is Oaxaca Cheese?
Looking like a huge ball of yarn, Oaxaca cheese is the perfect gooey, melty cheese for all your favorite foods. With its mellow creaminess, it'll blend in beautifully with other ingredients you pair it with. The taste is mild, subtle, and relatively sweet. At the end you also get a pleasant kick of saltiness.
It's made by kneading cheese curds in boiling water and then stretching them out, a lot like the process for mozzarella. Once ready, it's curled up and knotted into its signature shape.
Also called "quesillo", a bit of Oaxaca cheese completes most Mexican dishes. Used to top tlayudas or fill quesadillas, it's got the perfect balance of tang, saltiness, and creaminess. It's simply string-cheese perfection.
Where Does It Come From?
It comes from the southern Mexican state of Oaxaca. However, its stretchy, stringy texture was inspired by Italian cheese-making methods brought to Mexico by Dominican friars that settled in the state.
What's The Difference Between Mozzarella and Oaxaca Cheese?
First off, mozzarella is Italian, whereas Oaxaca cheese is Mexican. Second, mozzarella can be made with either buffalo or cow's milk, but Oaxaca can only be made with cow's milk. Finally, mozzarella is cured, but Oaxaca cheese isn't.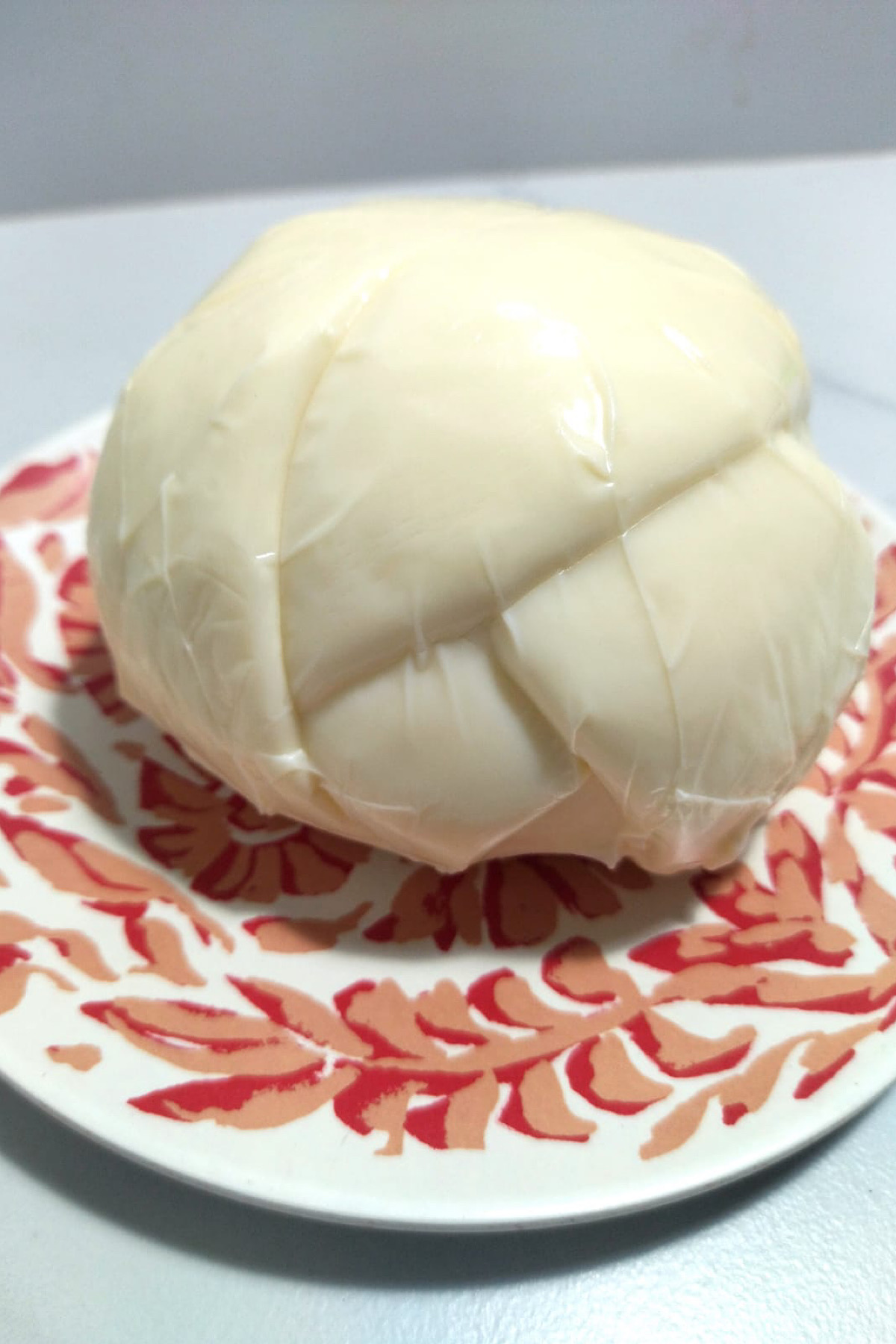 What To Make With Oaxaca Cheese
It's perfect for Mexican food. Here are some ideas of dishes you can make with it:
Quesadillas. Fill your flour or corn tortillas with cheese and then place them over a warm griddle.
Huaraches. Add a bit of Oaxaca cheese on top or mix it into the masa.
Tlayudas. Sprinkle shredded cheese on top as it cooks and wait for it to melt.
Chiles rellenos. Fill the chiles with lots of cheese and dip them in the batter. Once fried, the cheese will be gooey and melty.
Is Oaxaca Cheese a Melting Cheese?
Oaxaca cheese is excellent for melting! Use it to make quesadillas, chiles rellenos, pizza, lasagna, or anything else that requires a good, melty cheese.
Can You Eat Oaxaca Cheese Raw?
Yes. In fact, I recommend eating it raw before you try cooking with it. It's the only way to appreciate its mellow flavor and know what it goes well with.
Can I Use Oaxaca Cheese for Pizza?
Absolutely! It's a great substitute for mozzarella, so feel free to use it in all your pizzas. If you're feeling creative, you could even make a Mexican-inspired pizza with lots of jalapeño, onion, etc.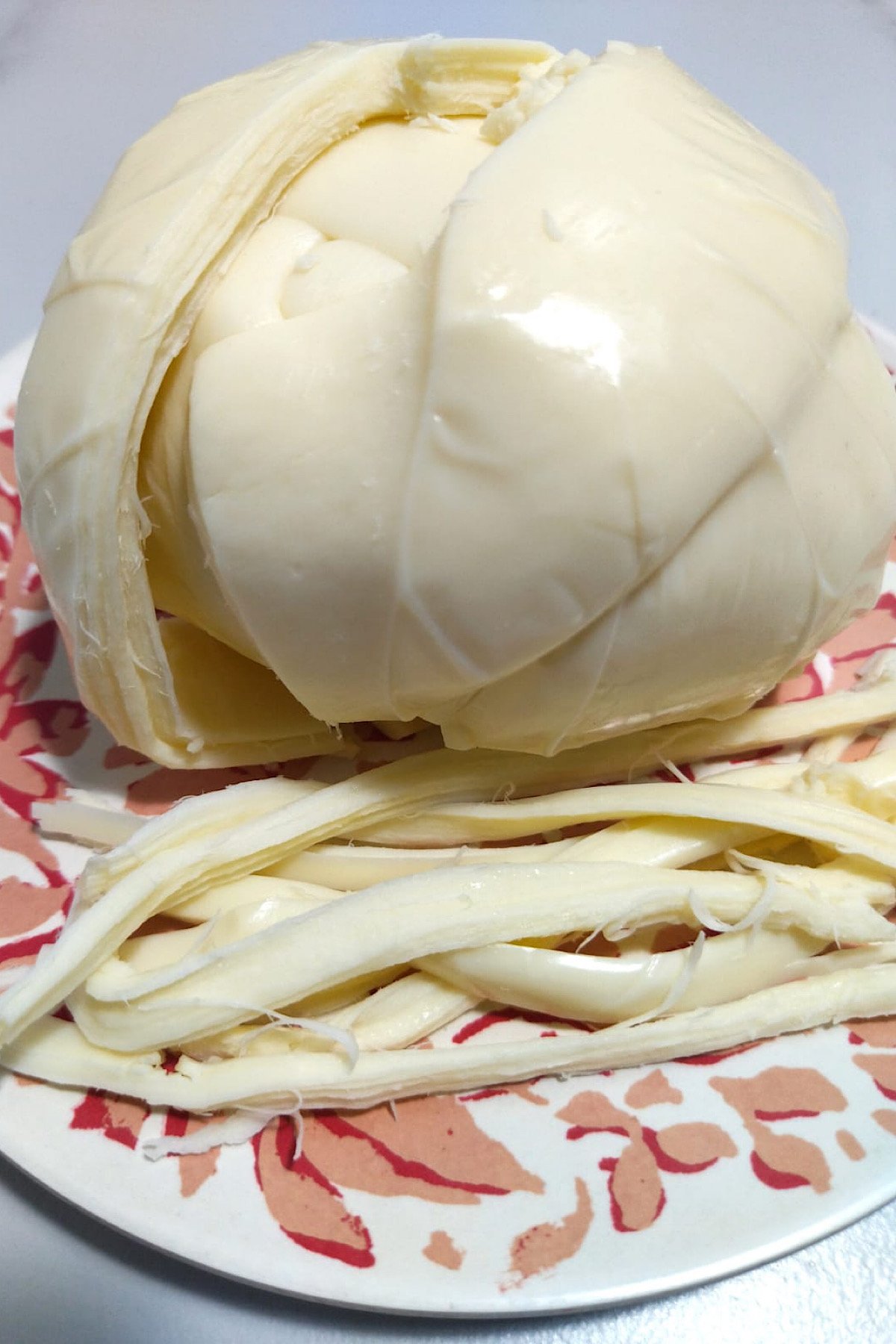 Where To Find It
Look for it in your local Mexican supermarket. Sometimes you can even find it in the cheese section in some grocery stores.
Oaxaca Cheese Substitutions
Here are some melty and not-so melty cheeses (plus one curious ingredient) that are perfect substitutes for Oaxaca cheese:
Mozzarella – This Italian cheese is a good substitute because it melts similarly, it's made in pretty much the same way, and is slightly sweet.
Asadero cheese – It's a mild, semi-soft Mexican cheese that's perfect for melting. It's not too salty.
Queso fresco – This is a very mild, crumbly cheese. It won't melt and is often used to top Mexican food, but it has the same delicate flavor with a slightly salty finish.
Panela – This Mexican cheese doesn't melt very well, but it does soften. Taste-wise, it's mild, delicate, and sweet.
Silken tofu – This isn't cheese and won't melt, but it's got the same silkiness and subtle tang.
Avoid particularly sharp, salty cheeses.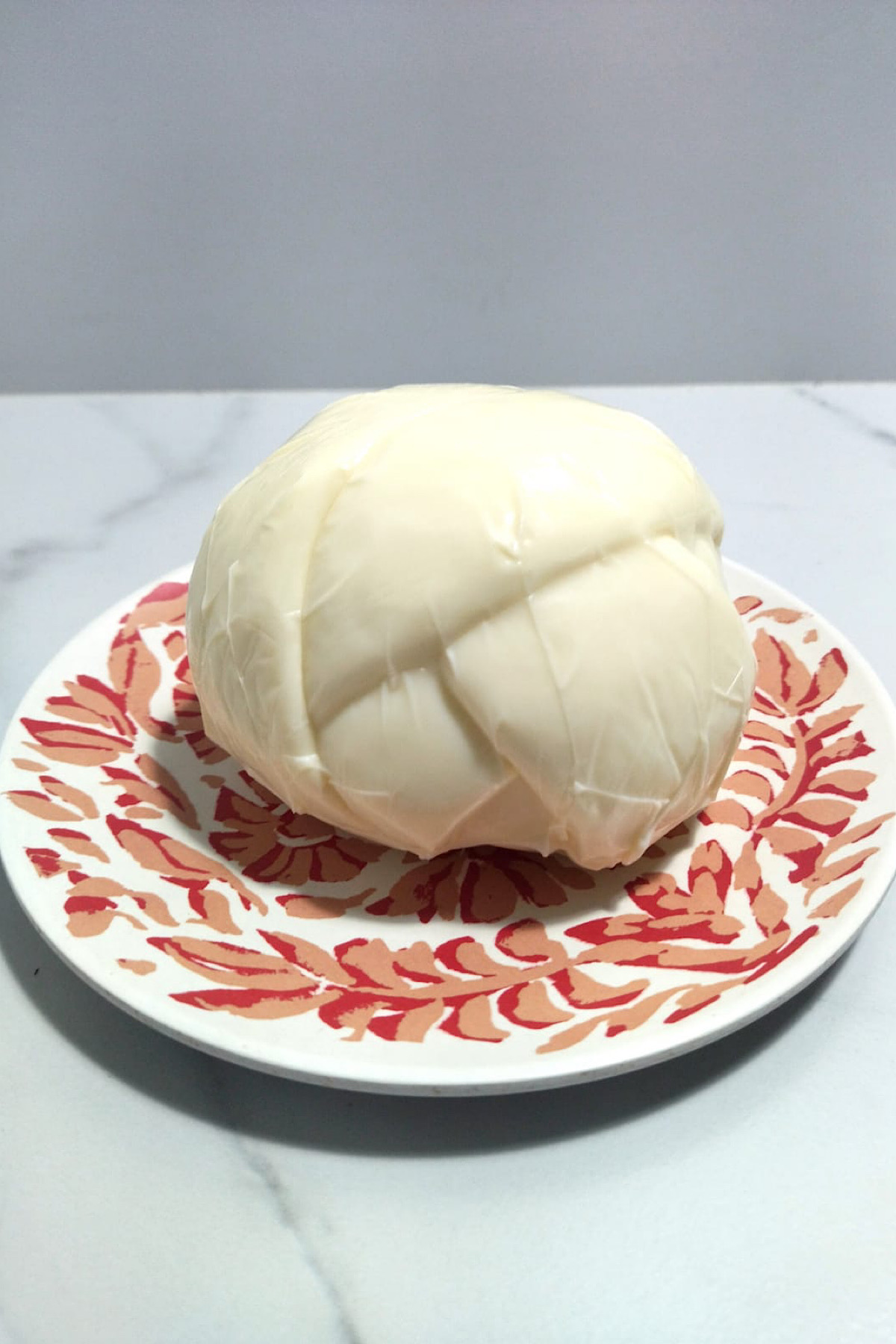 Storage
It needs to be refrigerated at all times. It's typically only wrapped in plastic wrap and stored in the fridge, but you can also refrigerate it in an airtight container with or without the plastic wrap.
If you don't place it in an airtight container, though, make sure to keep it away from onions, lemons, and other foods with strong smells.
Can You Freeze Oaxaca Cheese?
Yes, but it will affect the texture if you're planning on eating it raw later on. However, if you're going to melt it, you won't be able to tell the difference. Whether or not you freeze it should depend on how you prefer to eat your cheese.
If it's still vacuum-sealed in its package, pop it into the freezer as is. If it's already opened, wrap it in plastic wrap and then place it in an airtight-friendly bag. Freeze it for up to 3 months. Transfer it to the fridge a night before you're ready to eat it so it thaws.
This post may contain affiliate links. Read my disclosure policy.