January 30, 2017
Strawberries and Cream Cupcakes
It's full on strawberry season here in Florida and I am ready for everything involving one of my favorite fruits.
First up, these gorgeous Strawberries and Cream Cupcakes! They are perfectly light, fluffy white cupcakes that are filled with juicy fresh strawberries and sweet whipped cream to create a light and bright dessert.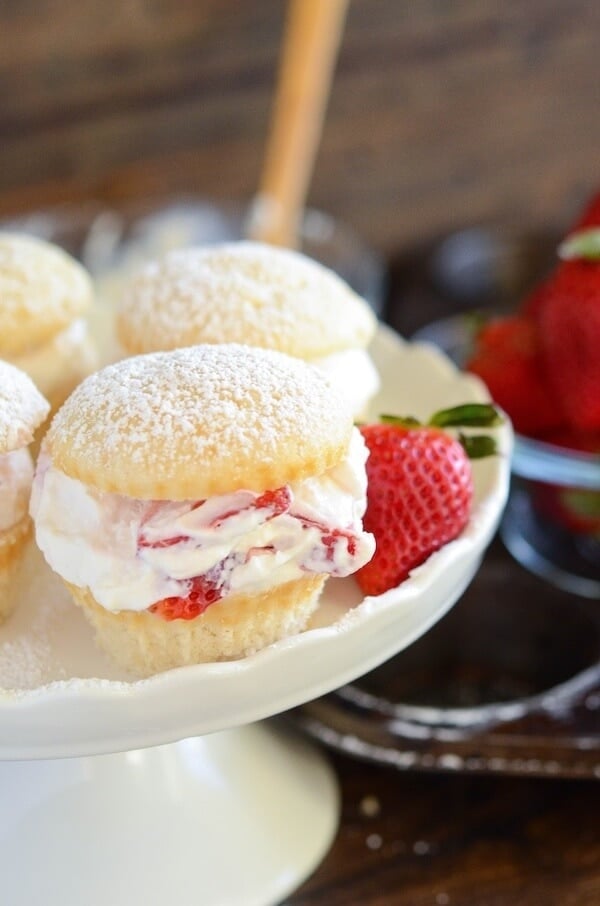 I doctored up a box of white cake mix for these and it makes them EXTRA easy to whip up….because sometimes we have time to make cupcakes from scratch and sometimes you need cupcakes in 30 minutes or less. It's all about balance.
I did make some homemade whip cream though. Sure you could use the one in the can, or coolwhip, but real whip cream only takes a couple of minutes and it is so perfect.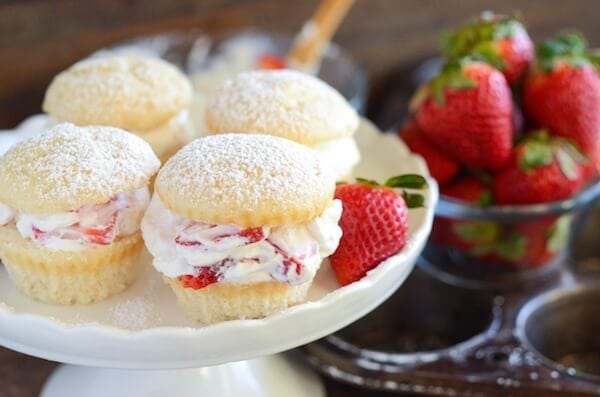 Then you fold in fresh sliced strawberries and fill the cupcake with the strawberries and cream. Top it with a little extra powdered sugar and BAM — perfect light dessert!
These are a great dessert to make for a party or travel with as well. You can bake the cupcakes and whip the whipped cream and fold in the strawberries well ahead of time.
Then whenever you are ready to serve them, just slice the tops of the cupcakes and fill them with the strawberries and cream. If you do make these ahead, make sure you refrigerate the whipped cream.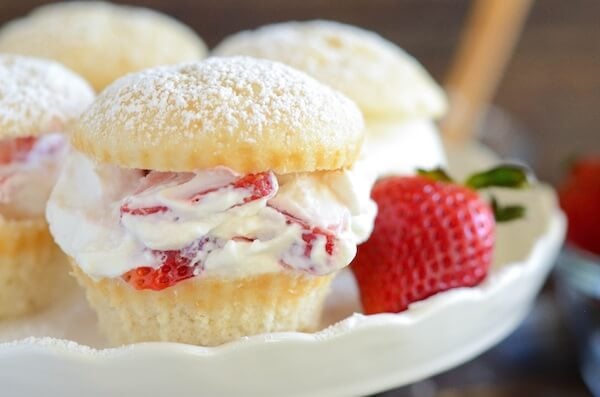 My strawberry obsession has been going on for quite a while now. If you are as obsessed as I am, you have to check out some of my other favorite light strawberry desserts: Easy Strawberry Shortcake Donuts, Berries & Cream In Puff Pastry and Strawberry Shortcake Sandwiches.
Or, if you are a strawberry and chocolate lover, make sure and try these three recipes before all the fresh local strawberries disappear again: No-Bake Chocolate Covered Strawberry Pie, Strawberry Nutella Poptarts and Strawberry Ice Cream Cake.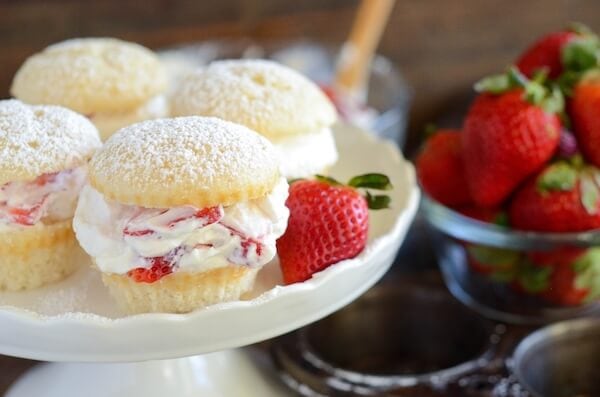 Head on over to Dixie Crystals for the RECIPE: Strawberry and Cream Cupcakes