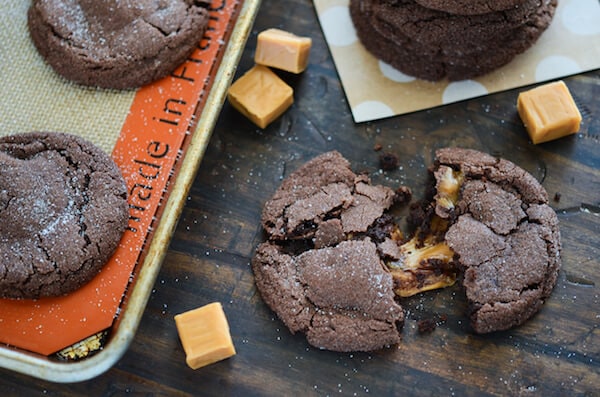 CARAMEL STUFFED CHOCOLATE COOKIES.
I really don't think I need to say more. I mean, we all know I am going to, but that is seriously all you need to know.
It's a dark chocolate cookie that is perfectly crisp along the edges..stuffed with melted caramel.
Heaven.On.Earth.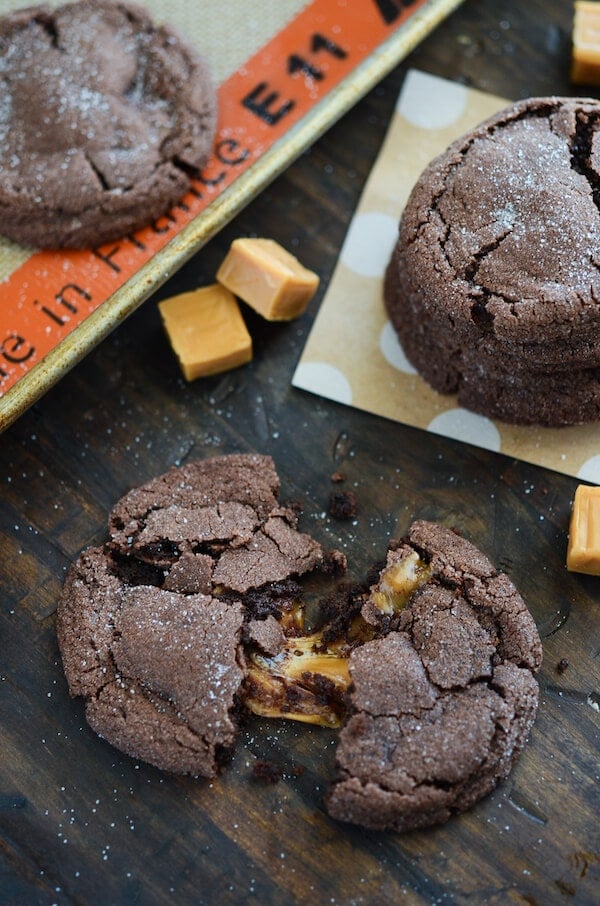 I have seen the idea for caramel stuffed cookies all over pinterest for the last few months and I just could not get them out of my mind. I gave them a shot with my favorite chocolate chip cookies and just didn't think it was the right combination.
Not that the flavors didn't work, but the dough just wasn't right for this type of cookie. It fell a little flat and didn't hold the caramel well.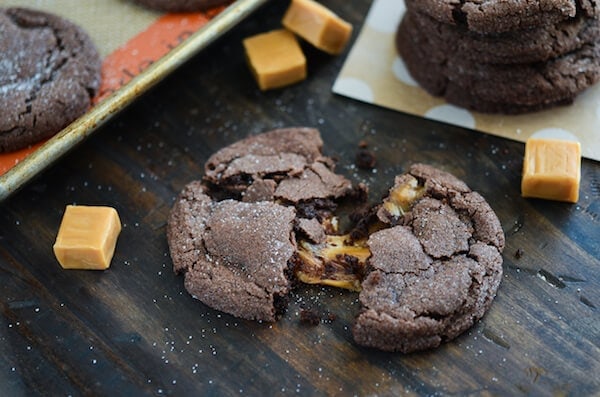 So I decided to switch gears and try it in a chocolate cookie base.
After 2 tries, I nailed it! These are PERFECT right out of the oven and good reheated later.
But you really want to eat these babies hot. ;-)
Head on over to Dixie Crystals to find out how I made these Chocolate Caramel Stuffed Cookies!
SaveSave
This post may contain affiliate links. Read my disclosure policy.