This Chocolate Root Beer Pound Cake starts with a moist chocolate pound cake that is loaded with root beer flavor to create one rich cake loaded with flavor!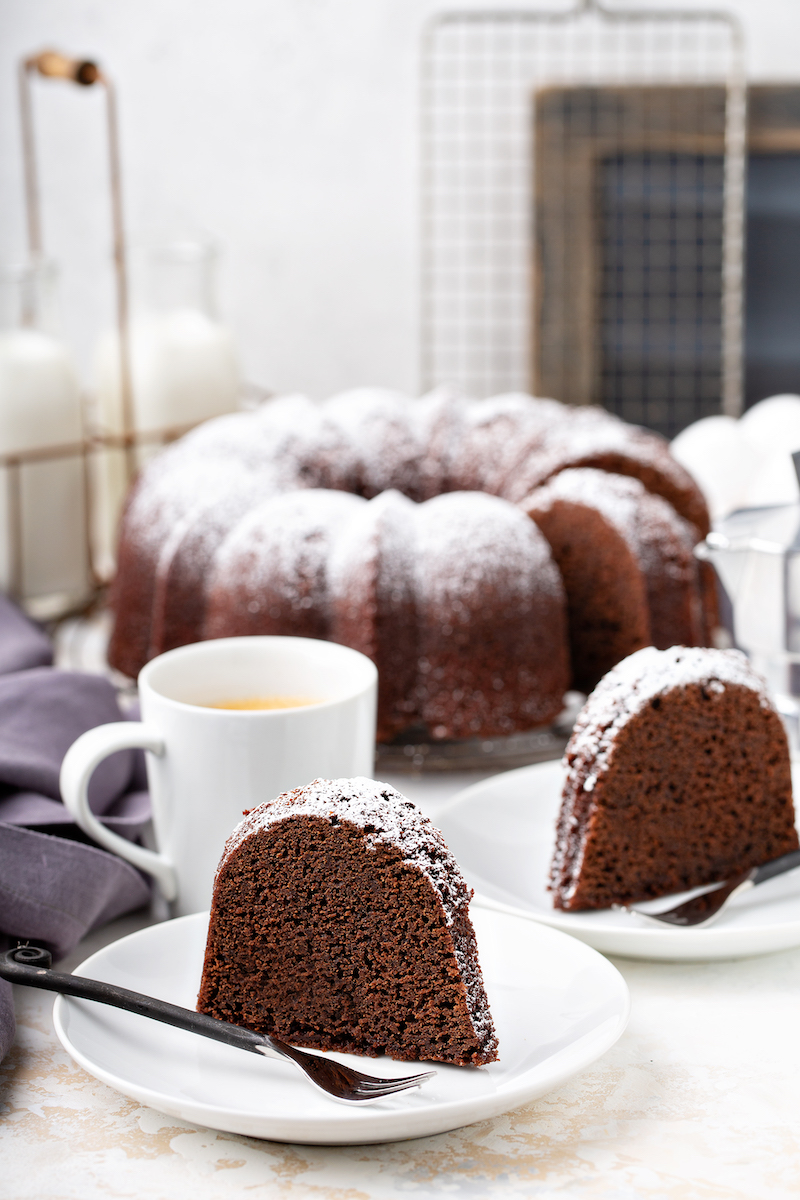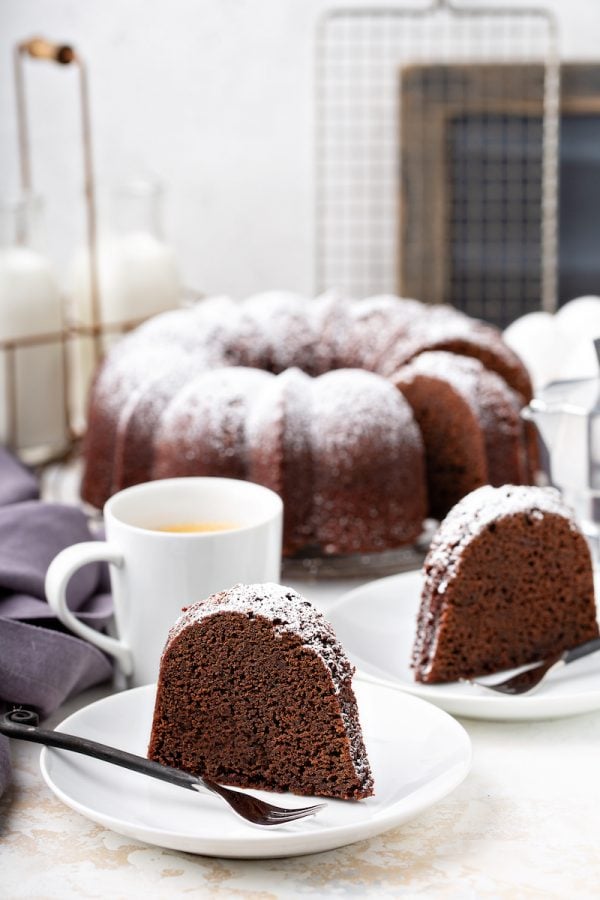 Are you prepared for this epic pound cake? Trust me when I tell you — it's totally worth every calorie!
This Chocolate Root Beer Pound Cake has a great flavor combination of chocolate and root beer.
We use cocoa powder, root beer extract and real root beer to give it an intense, delicious flavor.
Then just a dusting of powdered sugar on top and it's ready to be served! So easy!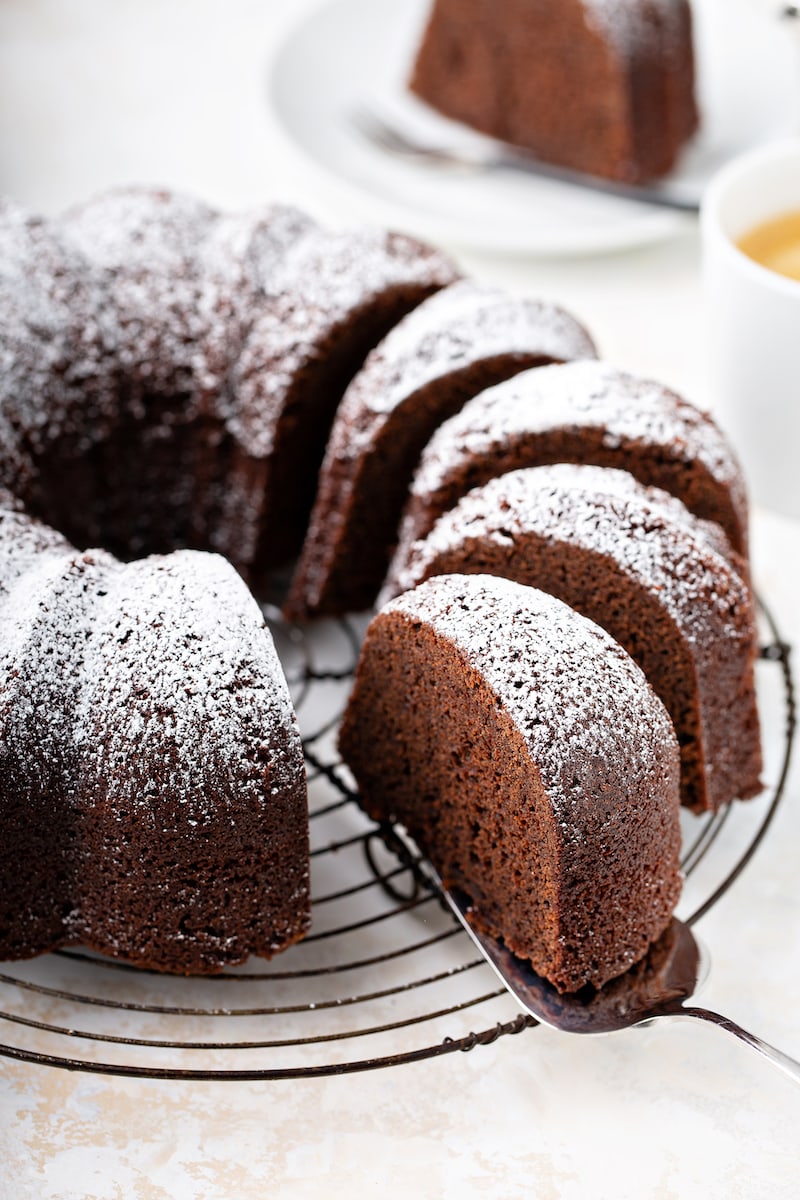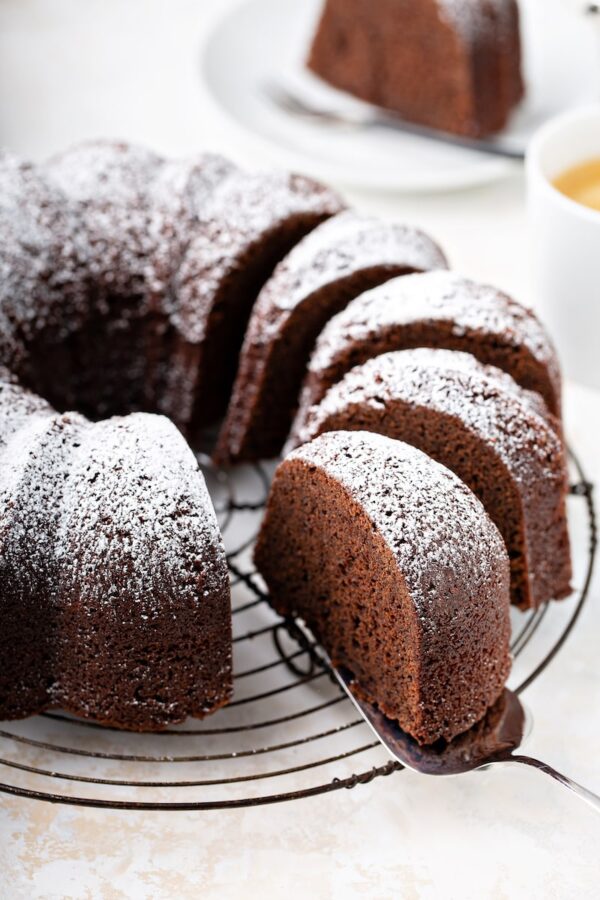 Like all the many pound cakes before, this one is a doozy, but in the best way.
If you are a lover of pound cakes like me, make sure and don't miss my Almond Amaretto Pound Cake.
I also have a bunch of other pound cake recipes (…like the Nutella Swirl Pound Cake or Blueberry Lime Cream Cheese Pound Cake), but that Almond Amaretto version is one of my most popular recipes, ever.
I based this Chocolate Root Beer Pound Cake off of that same basic recipe, except we added chocolate and root beer flavoring.
It is as epically delicious as the original, just in a fun different chocolate-y way!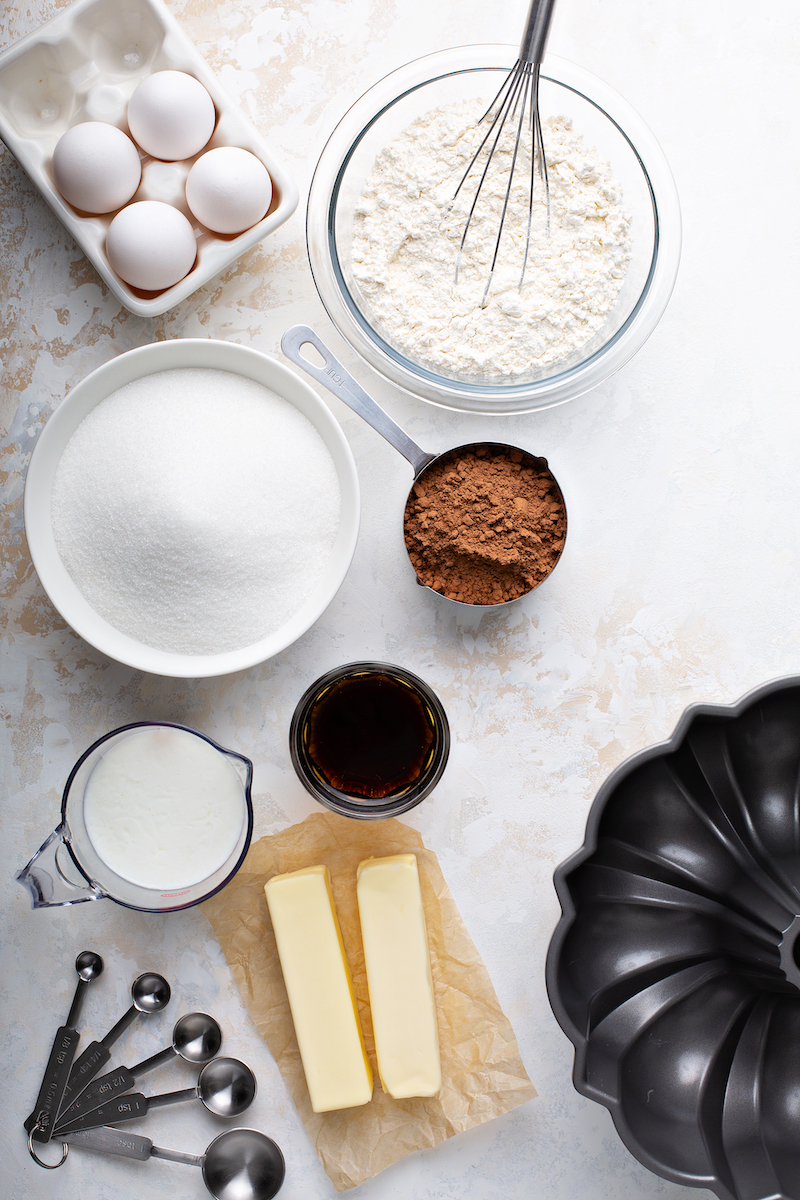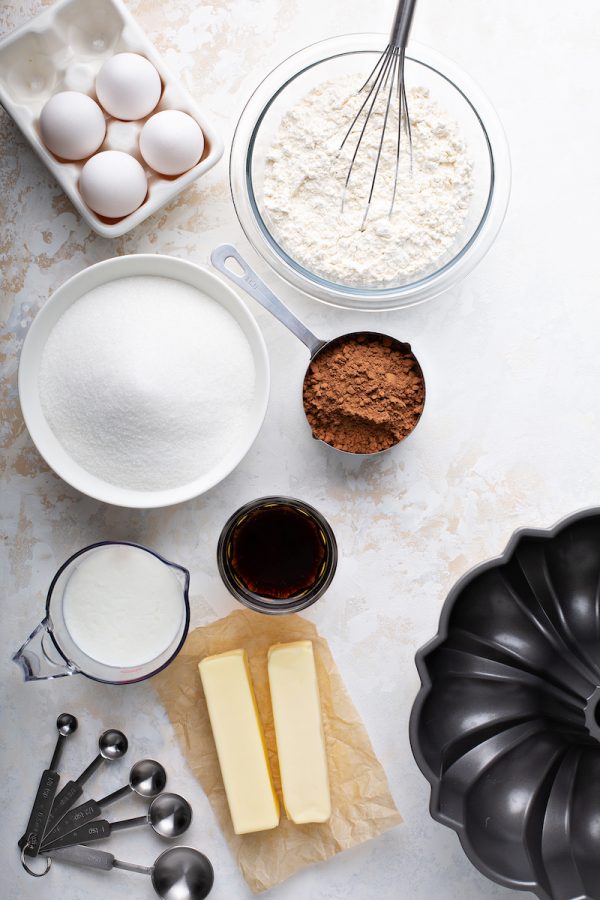 Make It Your Own
This is a great recipe to switch up flavors, with by a few easy swaps, to make it your own.
For example, instead of root beer you could use another dark soda. Like coke-a-cola or pepsi. Also, cream soda would be good in this cake.
Alternatively, you could swap the soda for an alcohol like rum — a Chocolate Rum Pound Cake sounds delicious to me!
Lastly, I think this pound cake is perfect with just powdered sugar on top. However, you could make a frosting for on top.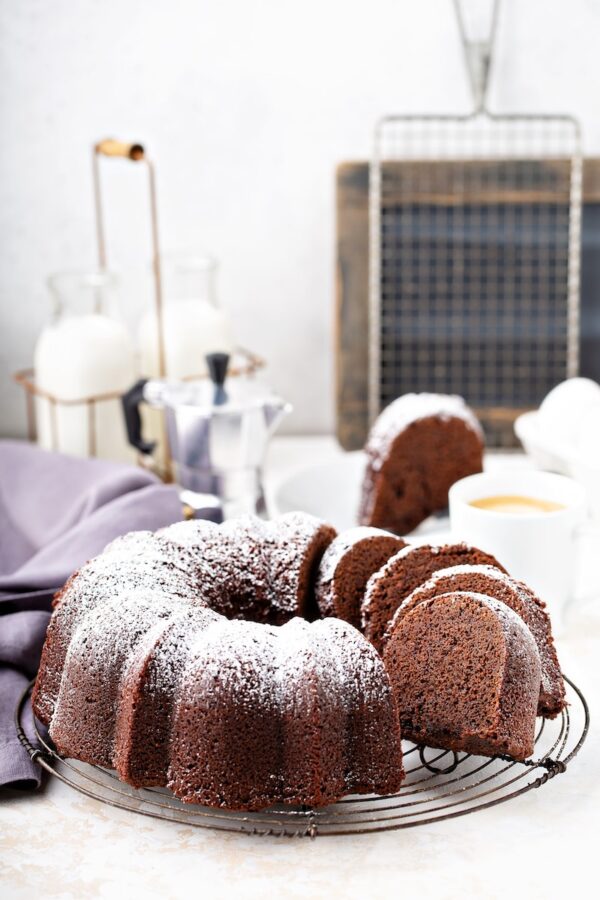 Root Beer Extract
If you want a deep root beer flavor, you will need to add a little root beer extract to your batter.
It is definitely not necessary, but it will deepen the flavor of root beer in your Chocolate Root Beer Pound Cake.
Because this is a pound cake, you can only add so much actual root beer before you would loose the dense pound cake texture.
I buy my root beer extract on amazon (affiliate link).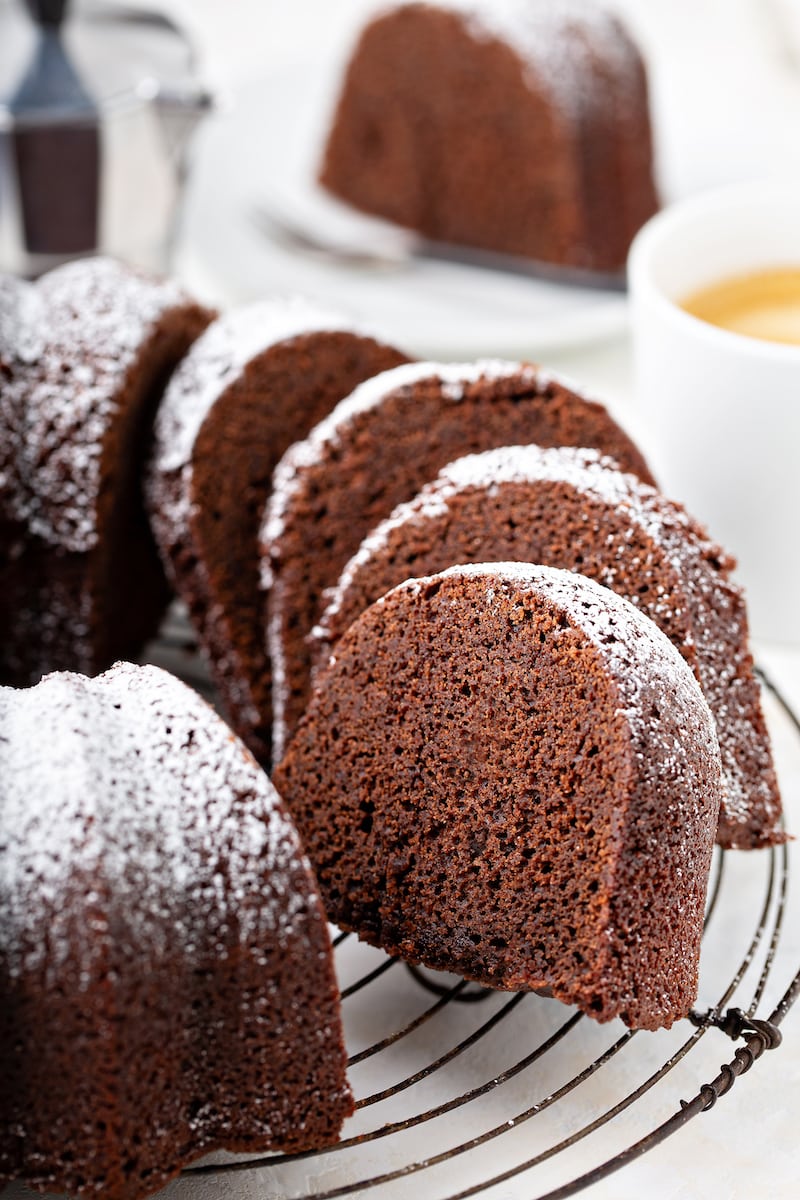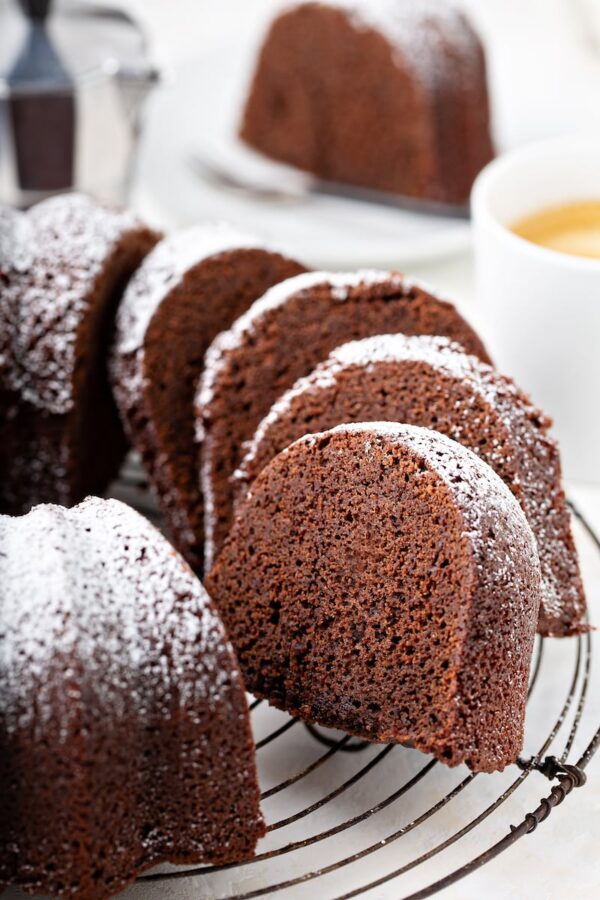 This Chocolate Root Beer Pound Cake is a wonderful make ahead party dessert.
This pound cake stores great for up to 3 days in an airtight container and travels wonderfully!
The cake is good to eat for up to a week, but past the 3 days mark it will not be as moist, so keep that in mind.
Head on over to Dixie Crystals for the full recipe I developed for them!
RECIPE: Chocolate Root Beer Pound Cake
This post may contain affiliate links. Read my disclosure policy.