This easy Cinnamon Sugar Toffee recipe takes an already addicting homemade candy to the next level with white chocolate and a deliciously sweet cinnamon sugar topping!
If you enjoy this homemade candy recipe, check out a few other reader favorites: Pecan Christmas Crack, Almond Joy Truffles and Toffee Walnuts!
An Easy Cinnamon Sugar Toffee Recipe
If you've ever been to Disney, you might have tried their Churro Toffee. It is one of our favorite treats to get! It's an insanely addicting toffee with a white chocolate topping and sprinkled with a sweet cinnamon sugar mix! It's really hard to share!
My girls begged me to help them make a copycat version as an at home treat. They are obsessed with it and it is fun to have them help me make it! They love to help me when we get to spreading the white chocolate and sprinkling on the cinnamon sugar topping.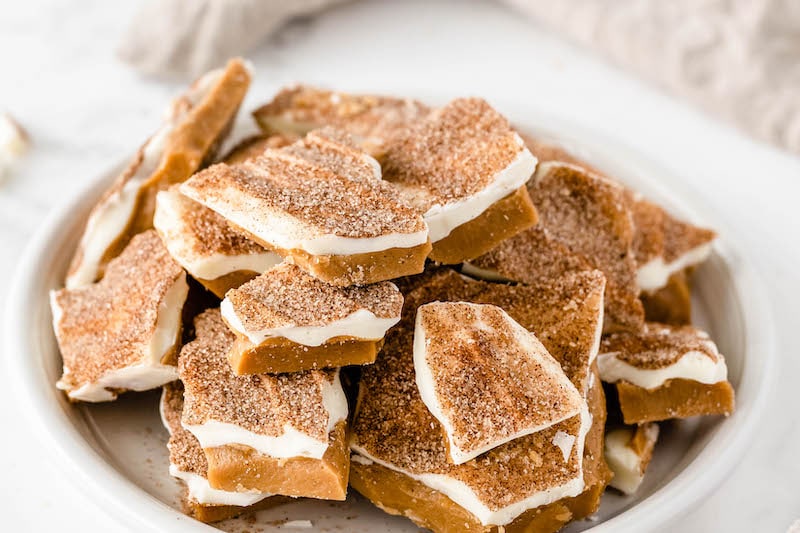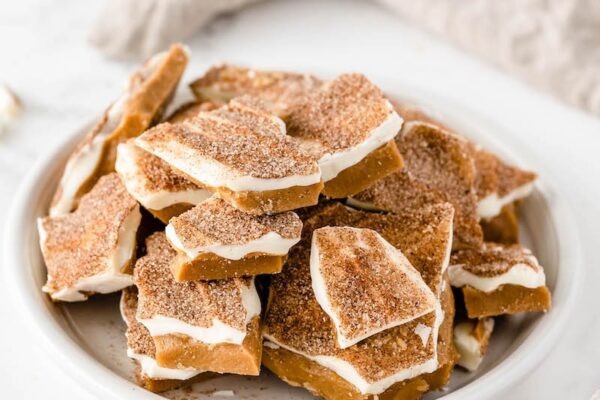 What is the difference between toffee and caramel?
Toffee and caramel are extremely similar in their recipes and how they are made. The biggest difference, however, is that toffee is a hard candy while caramel stays soft. Caramel uses milk or cream to help keep it soft and is cooked at a lower temperature than toffee.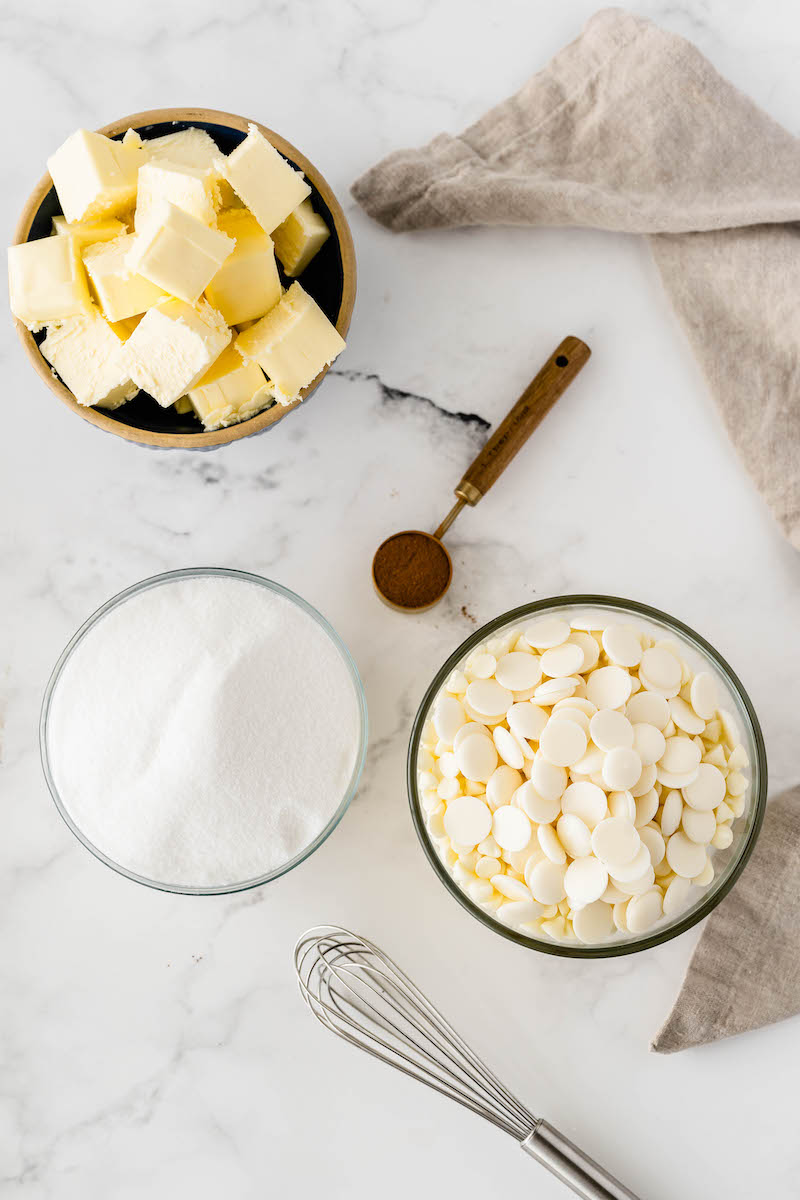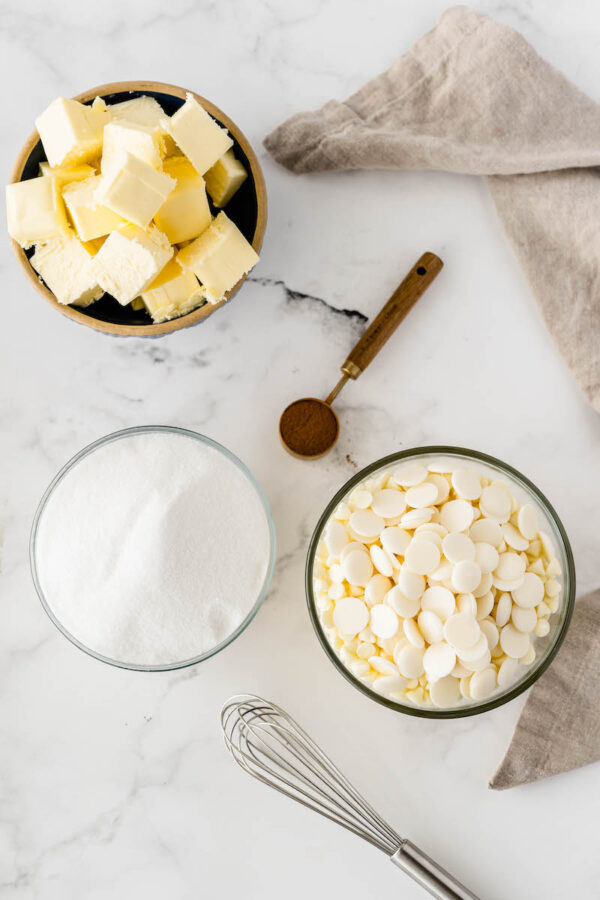 Ingredients for toffee
Granulated Sugar
Cinnamon
Unsalted Butter
Salt
Vanilla Extract
White Chocolate Chips or Melting Wafers
Such simple ingredients, but I promise the results are delicious! You can use a mixture of the white chocolate chips and melting wafers or just one or the other. Either way it tastes the same in the end!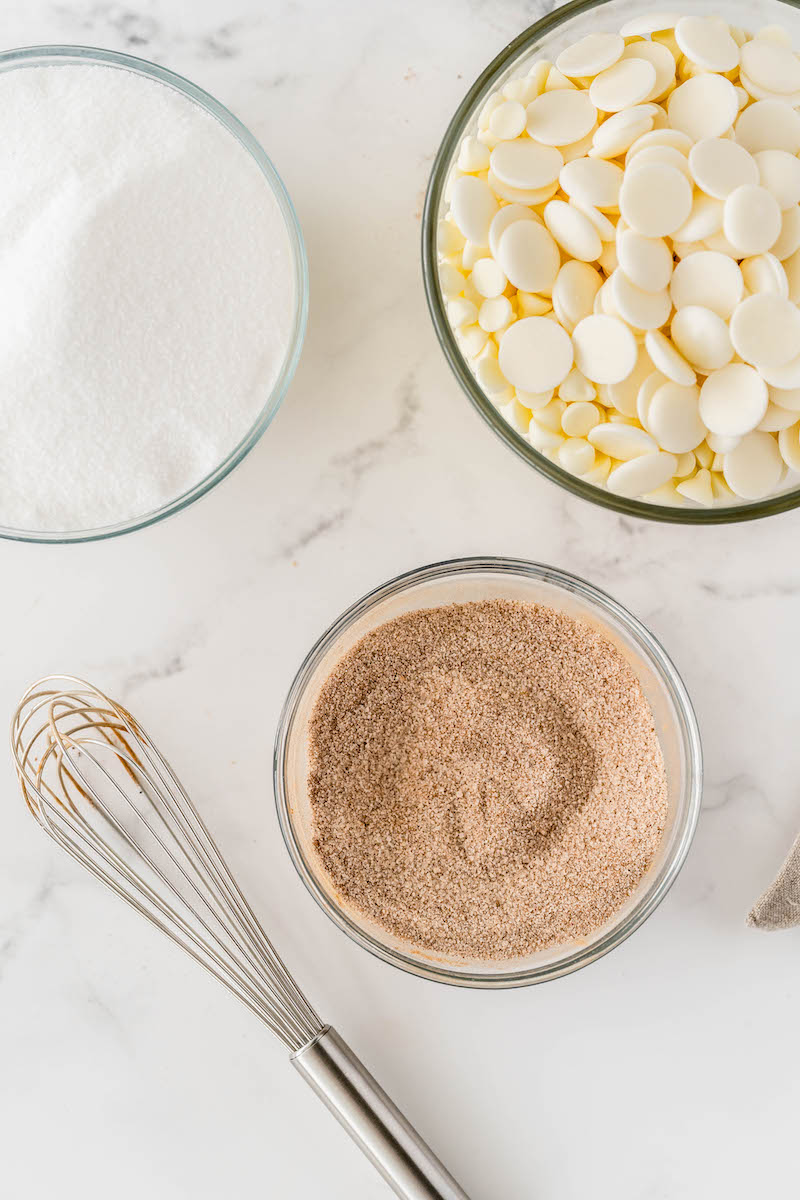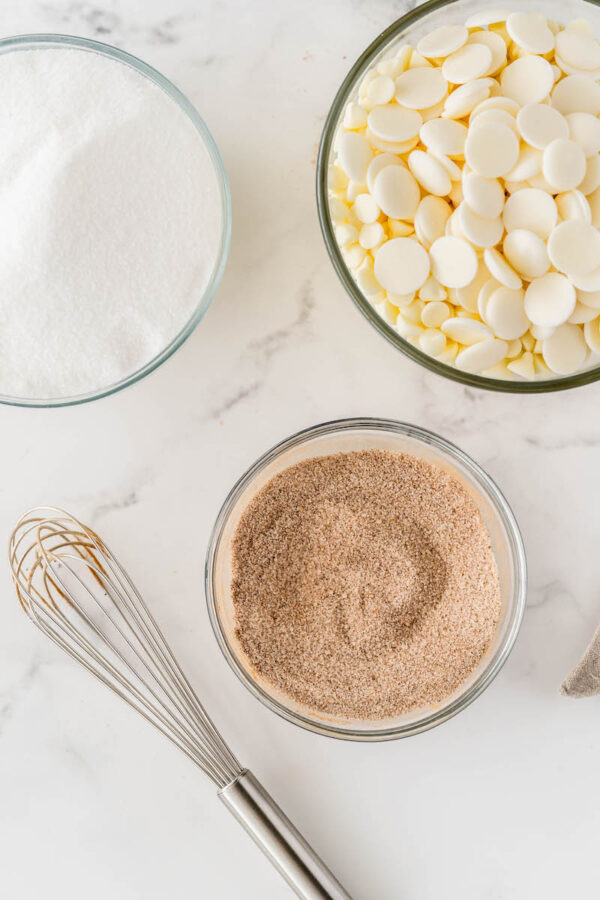 How to Make this Cinnamon Sugar Toffee Recipe
1. Whisk ½ cup sugar and cinnamon together in a small bowl.
2. Combine butter, remaining sugar and salt over medium heat until butter is melted. Boil mixture until it reaches 285ºF.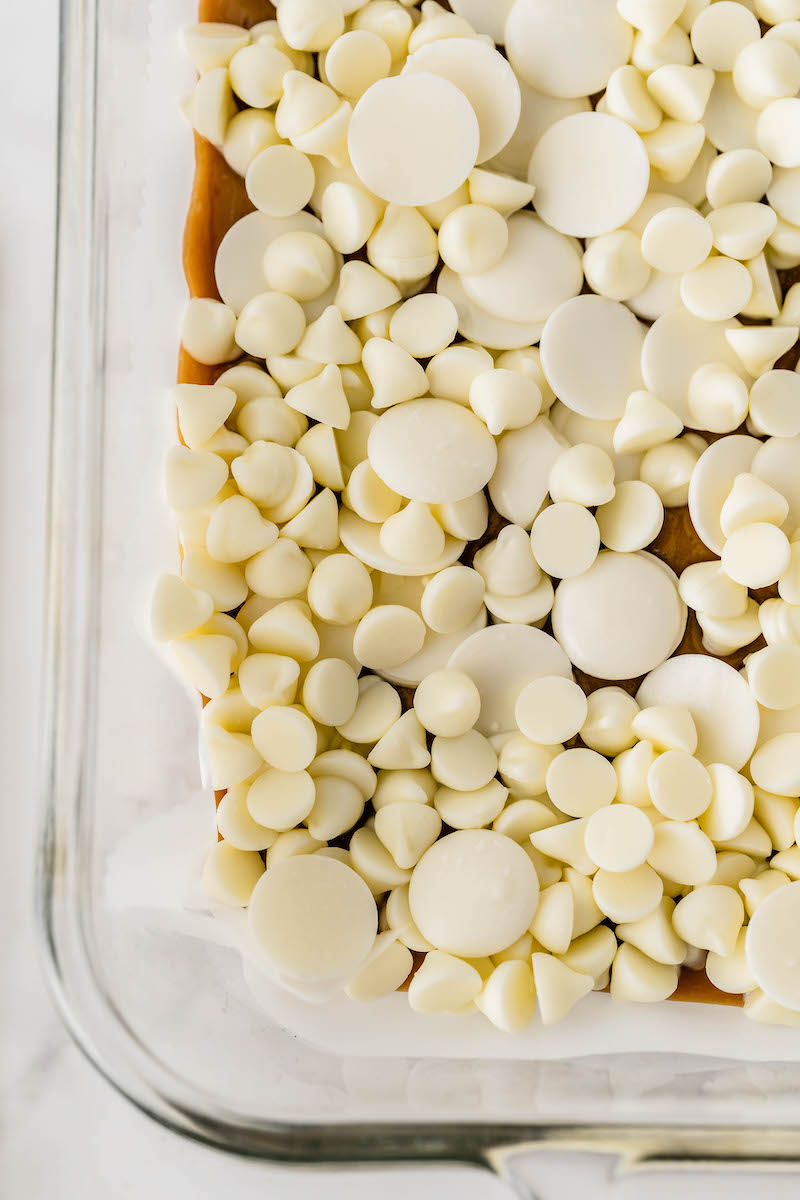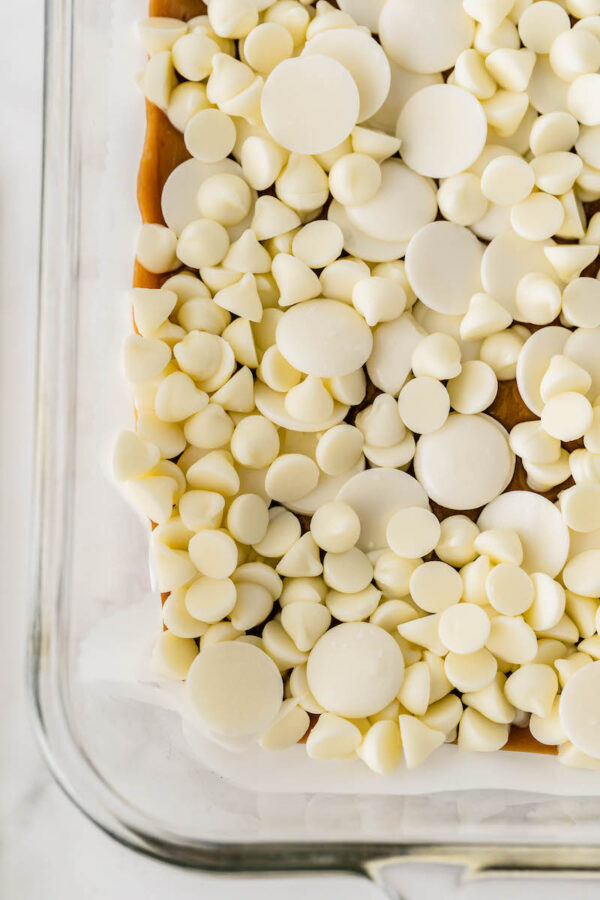 3. Once it reaches temperature, remove from heat and add vanilla extract, then immediately pour it onto a prepared baking sheet.
4. Let rest for 5 minutes, the add white chocolate chips.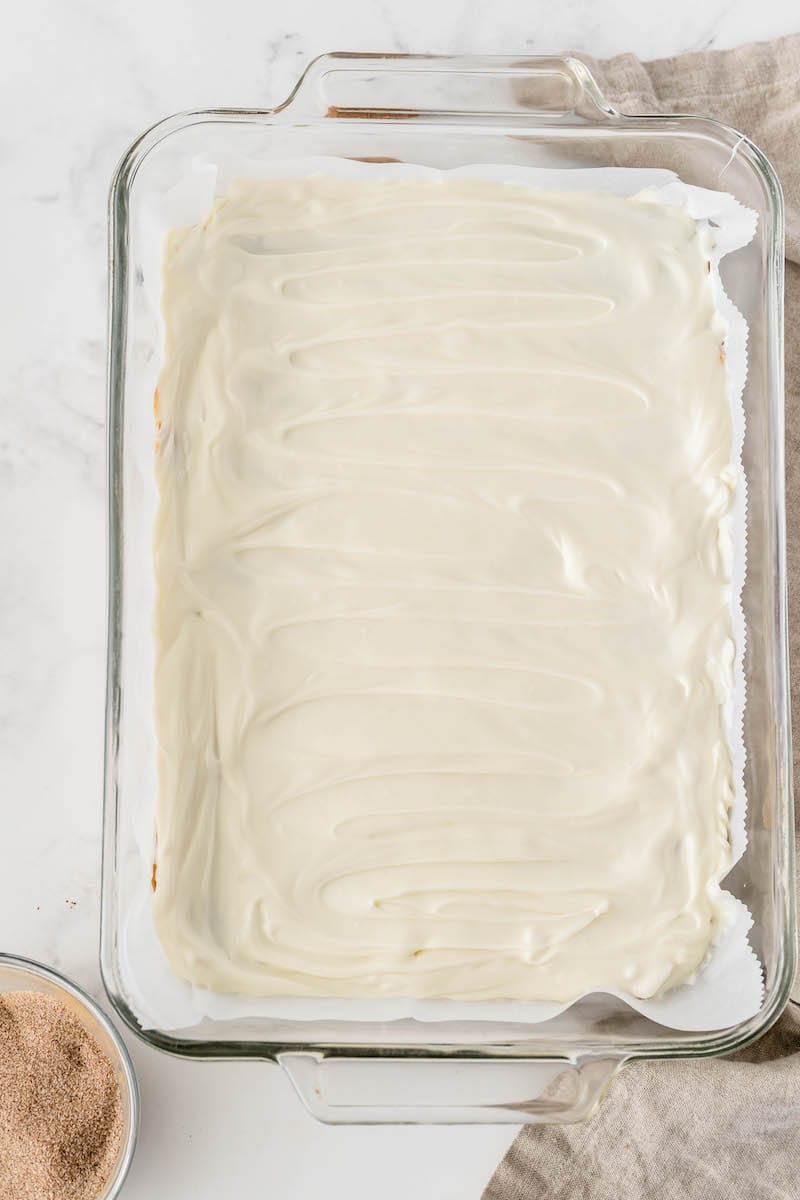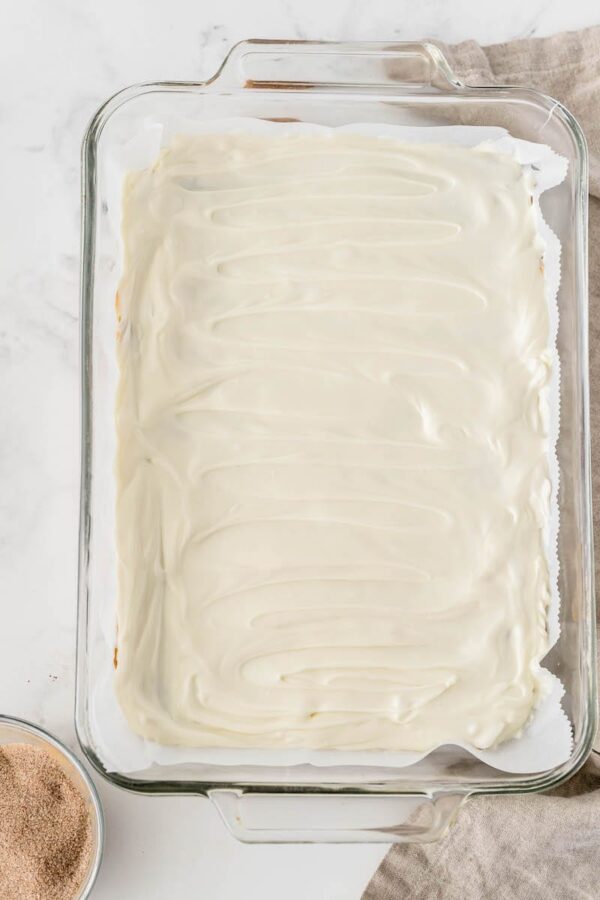 5. Rest for a couple of minutes then spread melted white chocolate over the toffee with a spatula.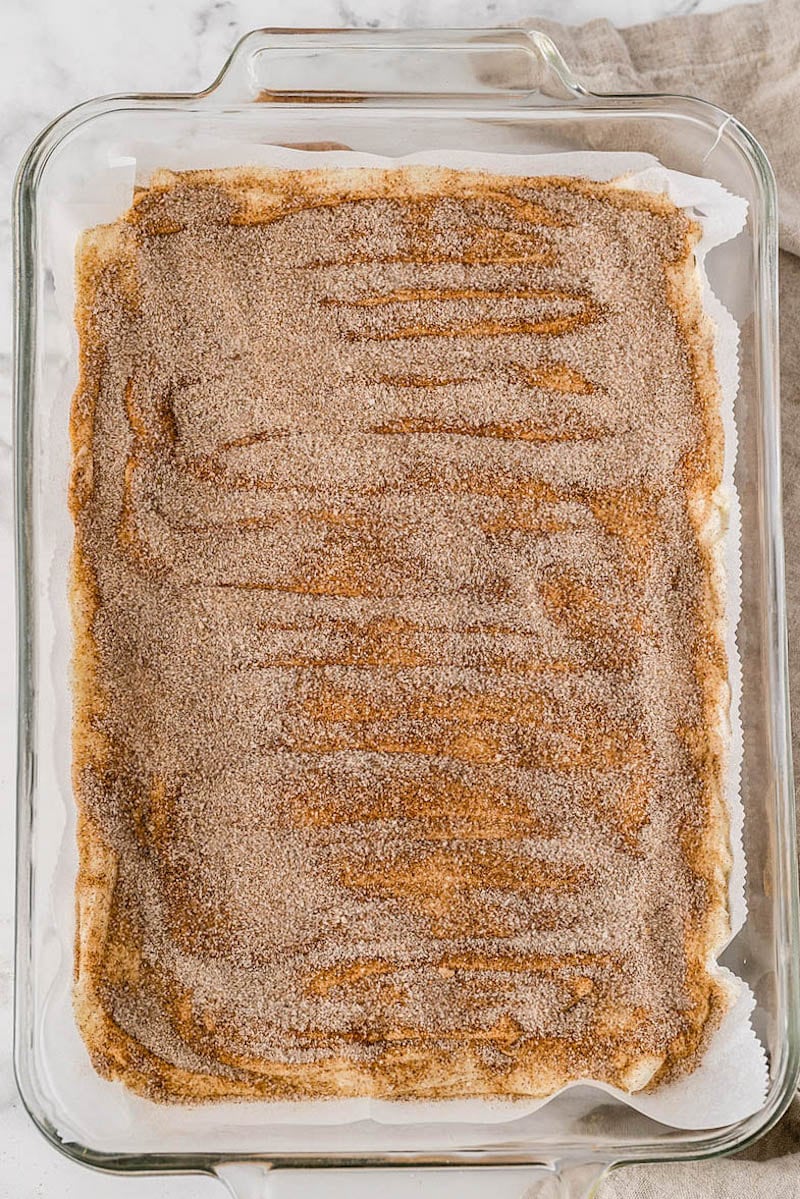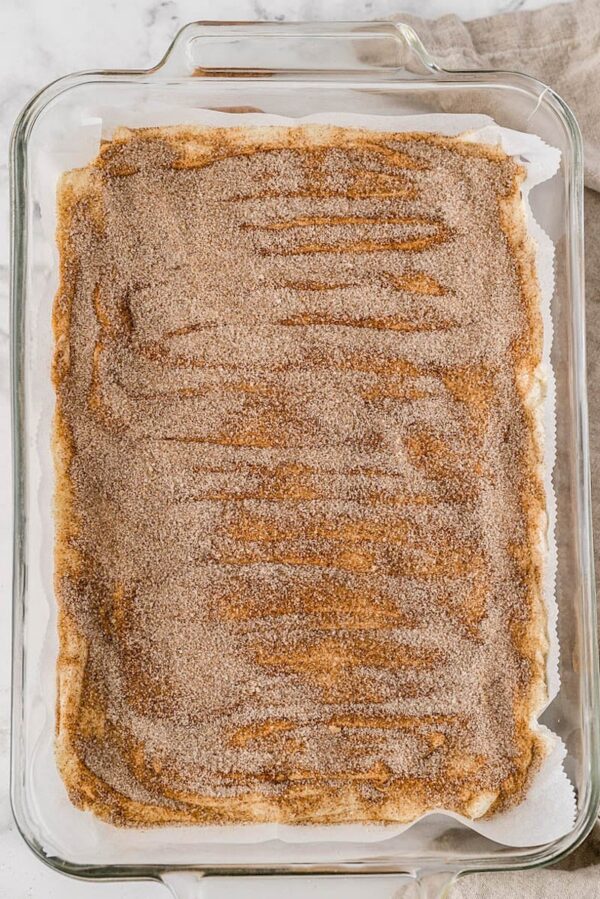 6. Next, sprinkle cinnamon sugar mixture over the white chocolate, while still melted.
7. Chill toffee until fully cooled and white chocolate has set. Break into pieces and enjoy!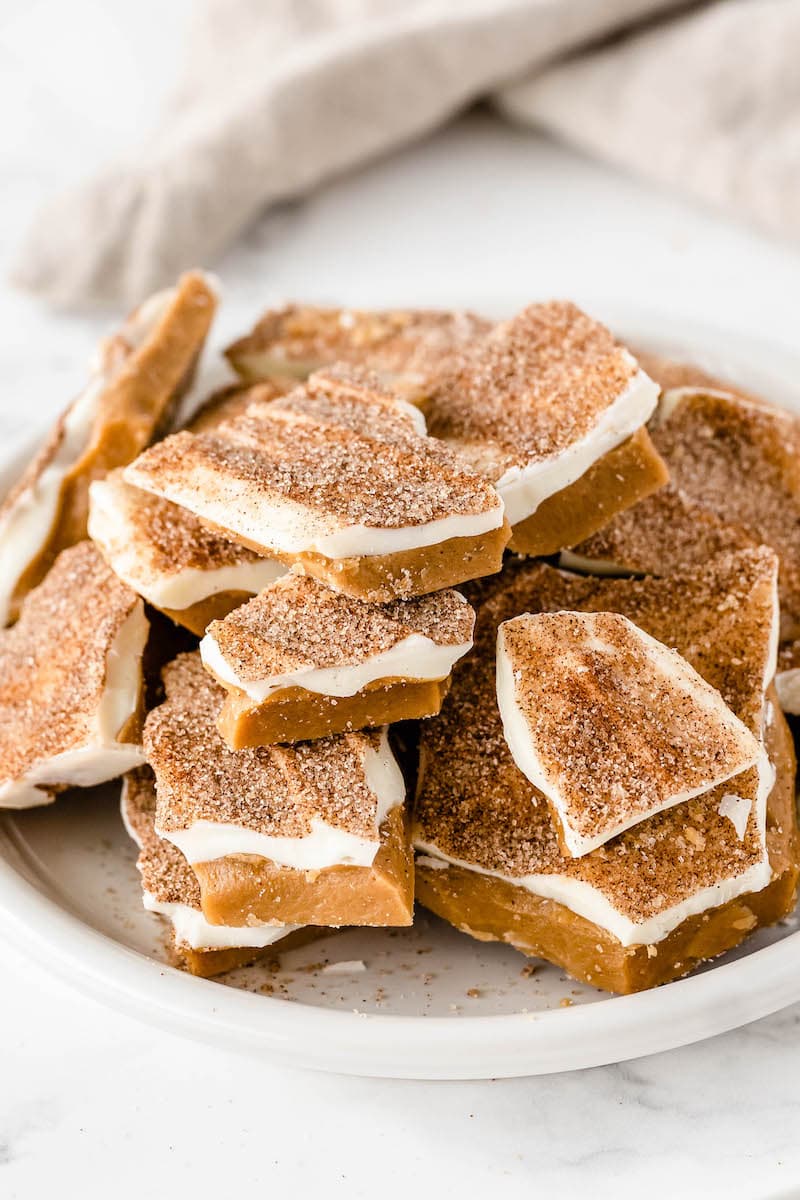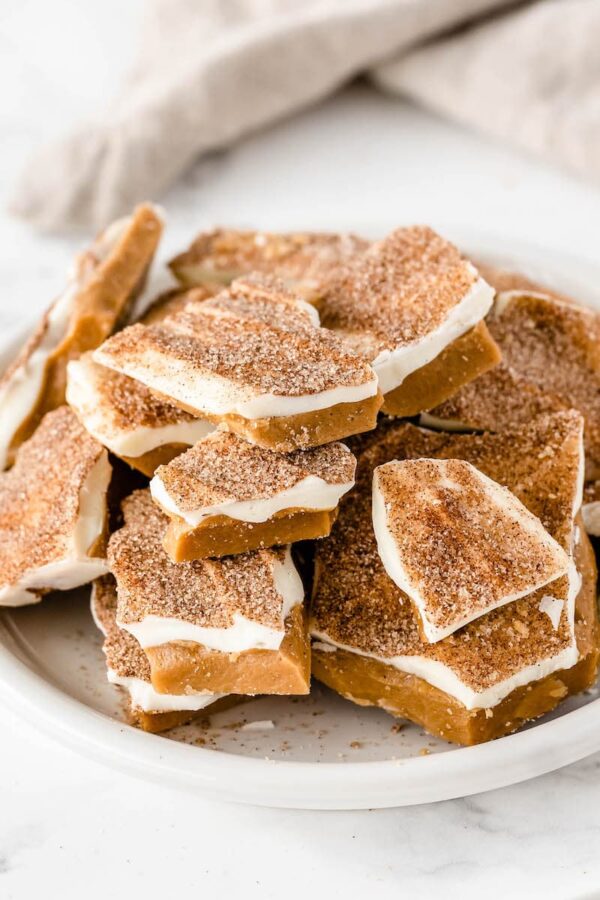 How to prevent your toffee from separating
Toffee is a melted sugar mixture that needs to reach a temperature of 285ºF. If you find that your toffee looks oily, it has experienced a rapid temperature fluctuation. You can attempt to save it and here's how:
Take it off the heat and continue to stir to see if will start to mix back together.
If you find that this is not working, gradually add 1 tablespoon of very hot water at a time and see if it starts to mix back together.
If the toffee has cooled down too much, you won't be able to save it. However, not all is lost, you can remove the oil from the top and crush it up to use as a topping for sundaes or additions to cookie batter, etc.
Tips for the best Cinnamon Sugar Toffee
Be sure to use parchment paper on your baking sheet. This allows for easy release of the toffee once everything has cooled down and is ready to serve.
Use a wooden spoon to stir the toffee mixture while cooking
You must have a candy thermometer to monitor your toffee mixtures temperature
Watch the toffee carefully, once the mixture reaches 285ºF remove from the heat. The sugar can heat very quickly after 285ºF.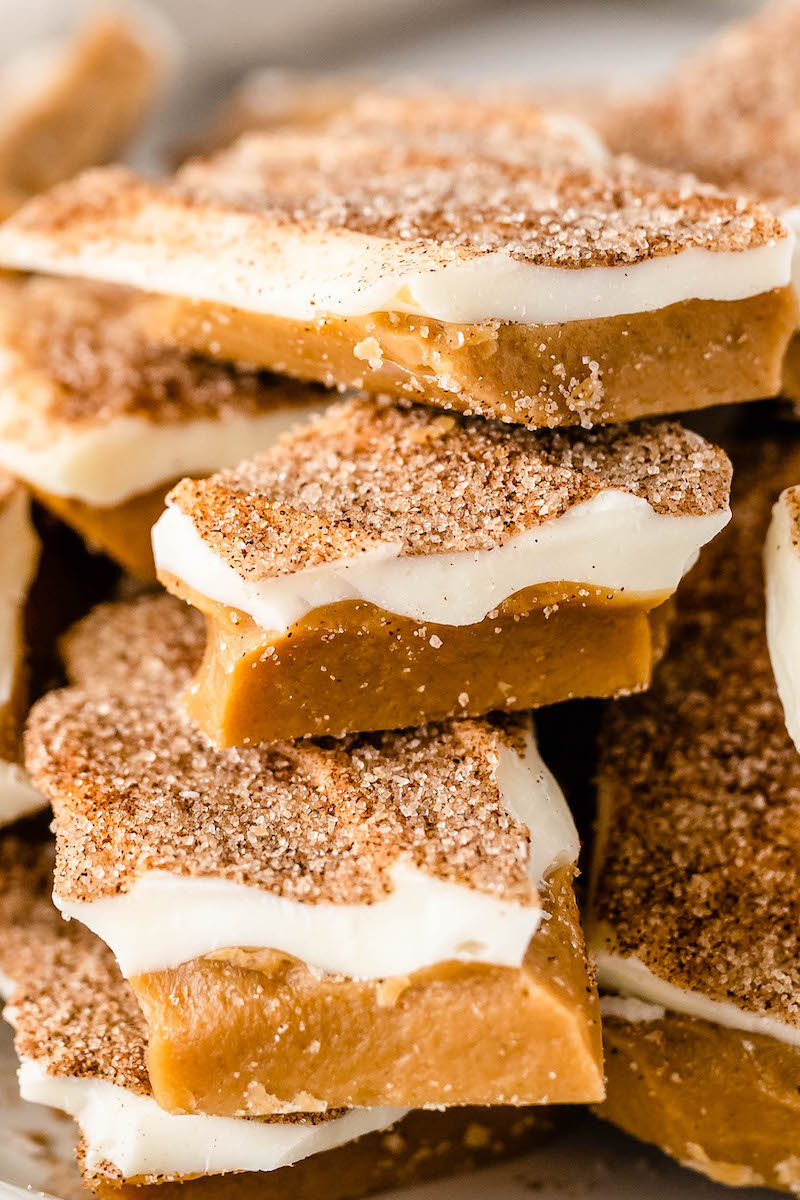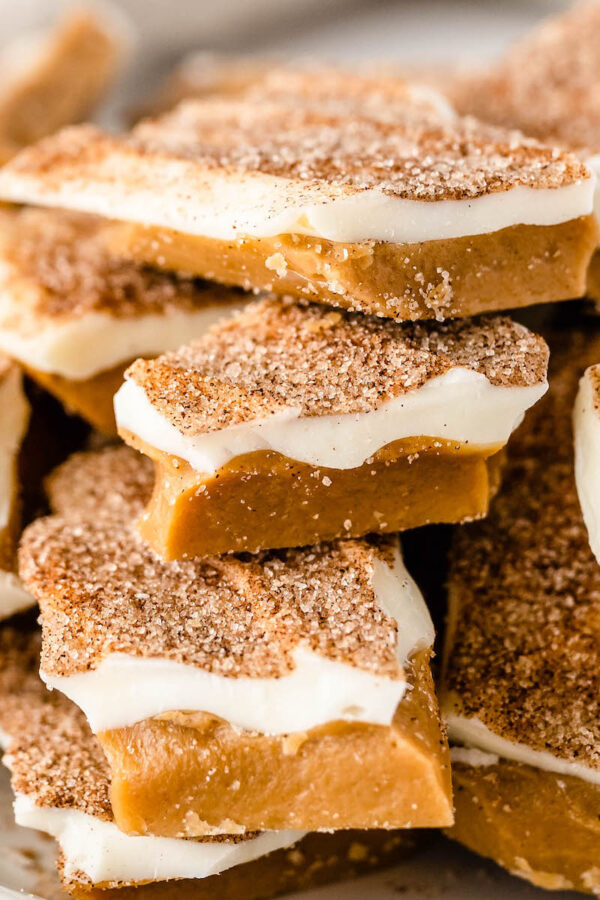 This Cinnamon Sugar Toffee only need 6 easy ingredients that you probably already have on hand! Plus, it takes just a few minutes to make! The hardest part is waiting for the toffee to cool down. I guarantee it will easily become one of your favorite easy homemade candy recipes. It also makes great gifts any time of year.
Head on over to Dixie Crystals for the full recipe that I developed for them!
This post may contain affiliate links. Read my disclosure policy.