Coconut Rice Pudding: a Disney Cruise copycat recipe for extra creamy coconut rice pudding made with four different kinds of milk, golden raisins and coconut!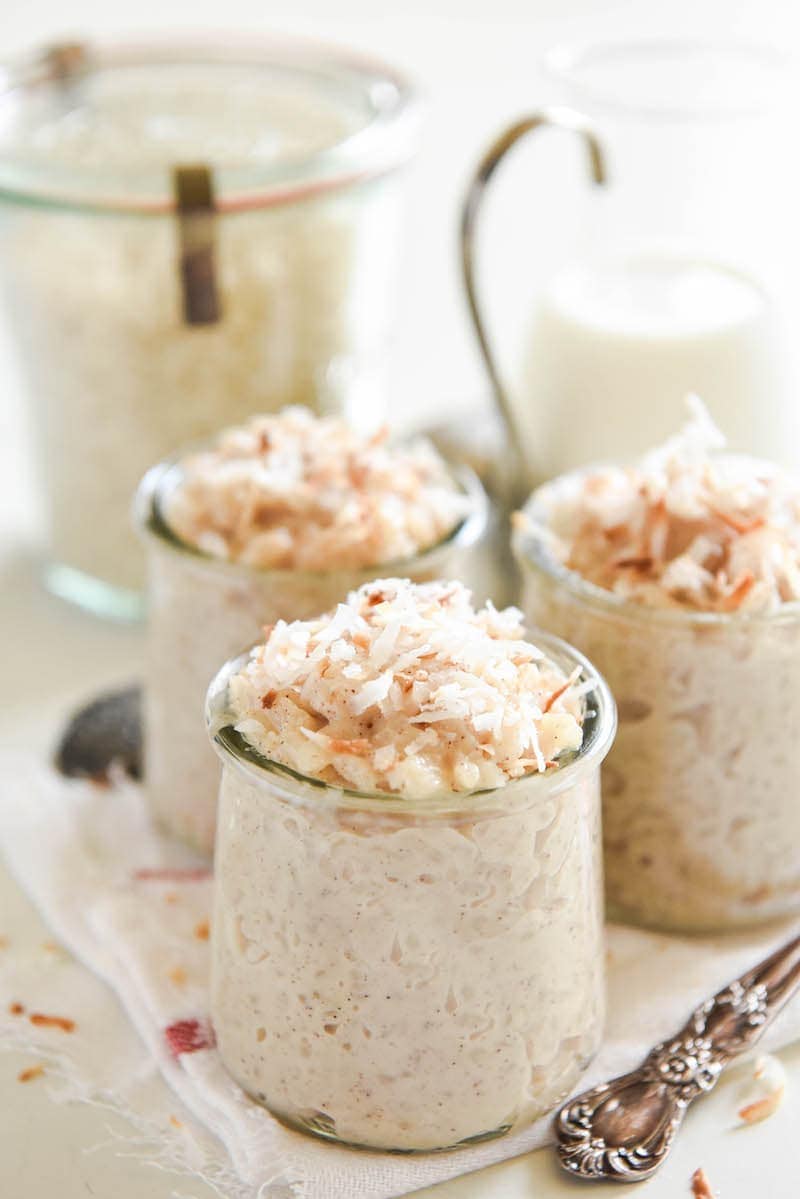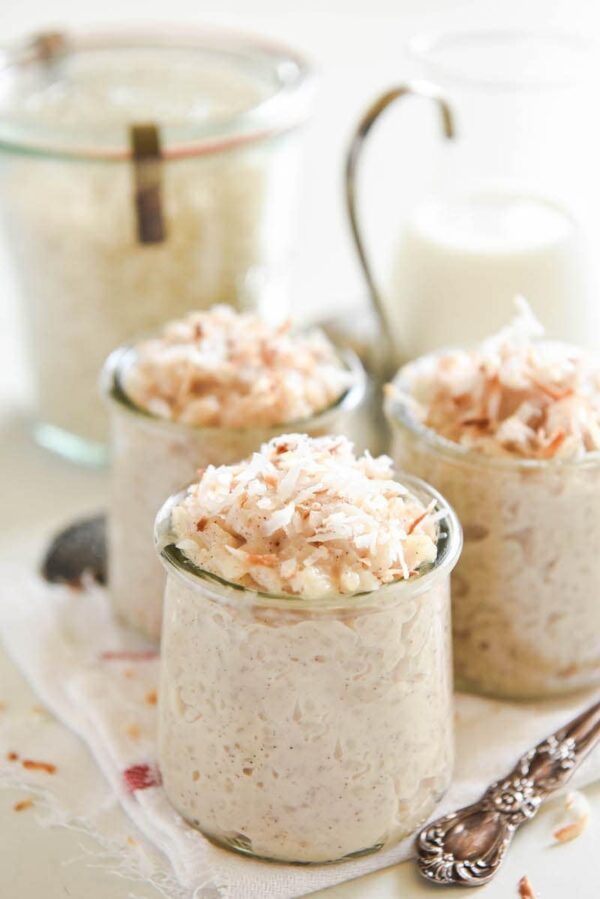 Last month we headed out on another amazing Disney Cruise as part of the Disney Social Media Mom's Conference (#DisneySMMC).
We had such an amazing family trip, just as much fun as we had last time, and proceeded to eat everything in sight.
In particular, I came home dreaming about their Coconut Rice Pudding we found in the buffet line on the ship.
We all loved it so much, that we all went back for second helpings!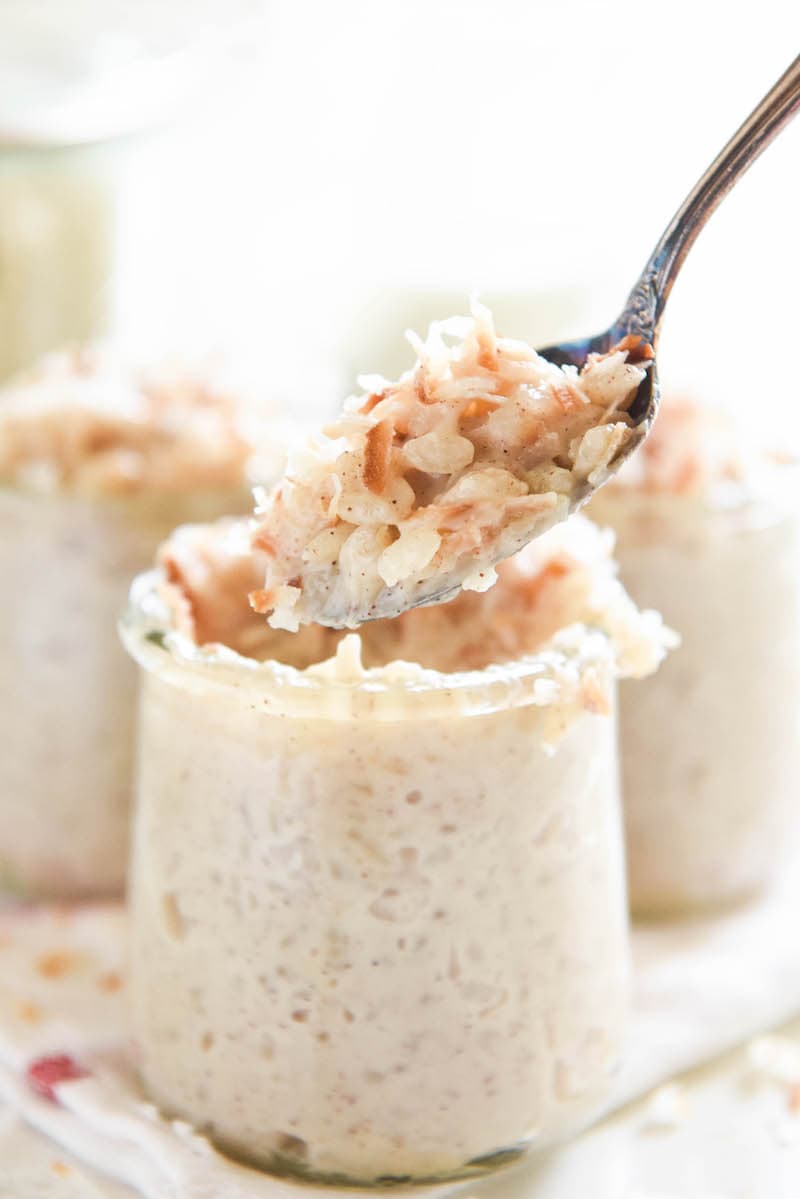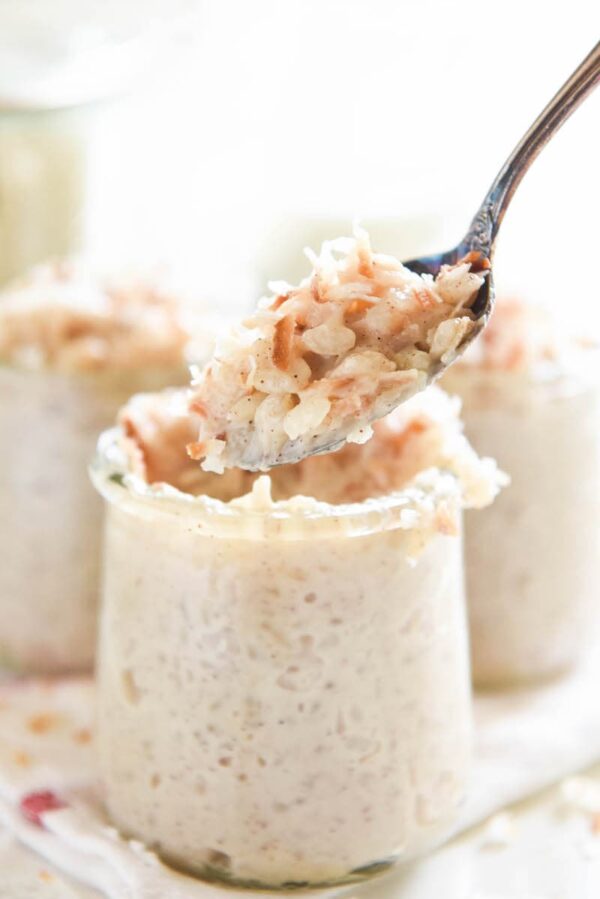 When we came home, I immediately reached out to the wonderful people at Disney and begged for the recipe.
Thankfully, they were happy to share! The recipe sent to me was made to feed 658 people! It included 1,104 cups of milk!
So after a few hours of math (whew!), I whittled it down to a more respectable serving size for a family of 4.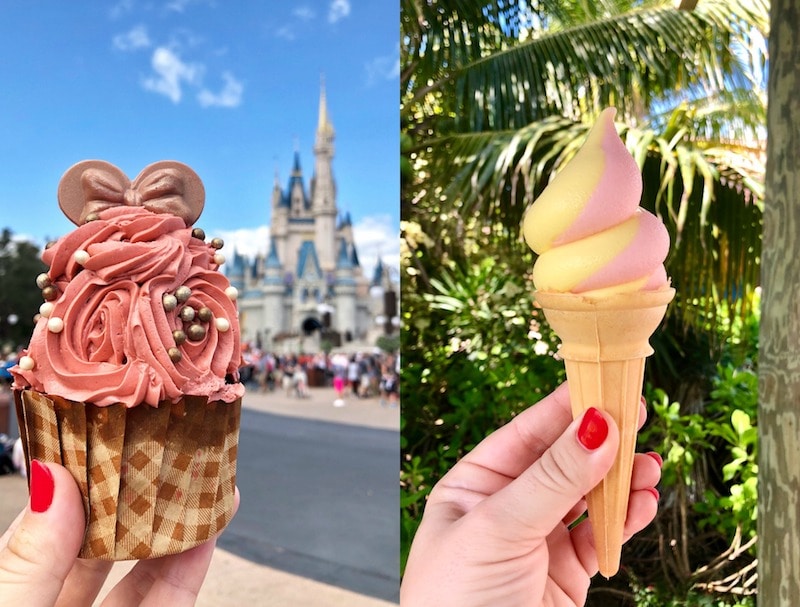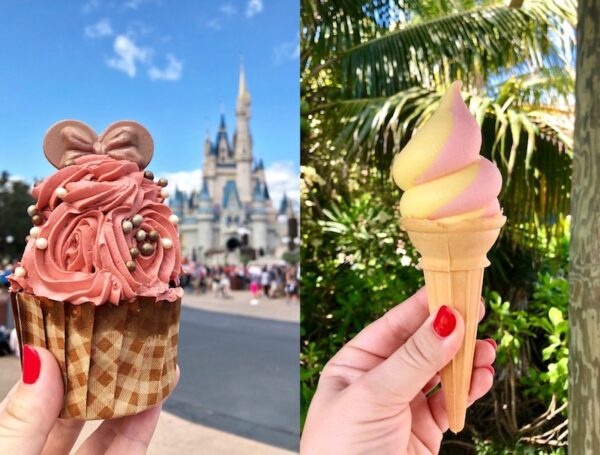 But the Coconut Rice Pudding is not the only amazing thing we ate…
The Rose Gold Cupcake above and Strawberry Banana Cone (on Castaway Cay!) were my other two favorite desserts from our trip.
We found the Rose Gold Cupcake at the Main Street Bakery in Magic Kingdom and it tasted even better than it looks.
It's two cupcakes in one (there's a hidden mini cupcake under all that frosting!!) and the inside is a super moist red velvet and vanilla swirl cake!
The Strawberry Banana Cone can only be found around the beaches of Castaway Cay, Disney's private island. Every year we have gone, they have different flavors.
The Strawberry Banana combo has been my favorite flavor yet! It's so refreshingly fruity on a hot beach day.
Pro Tip: If you happen to visit Epcot instead of Magic Kingdom, I found a Rose Gold Cupcake there as well last weekend!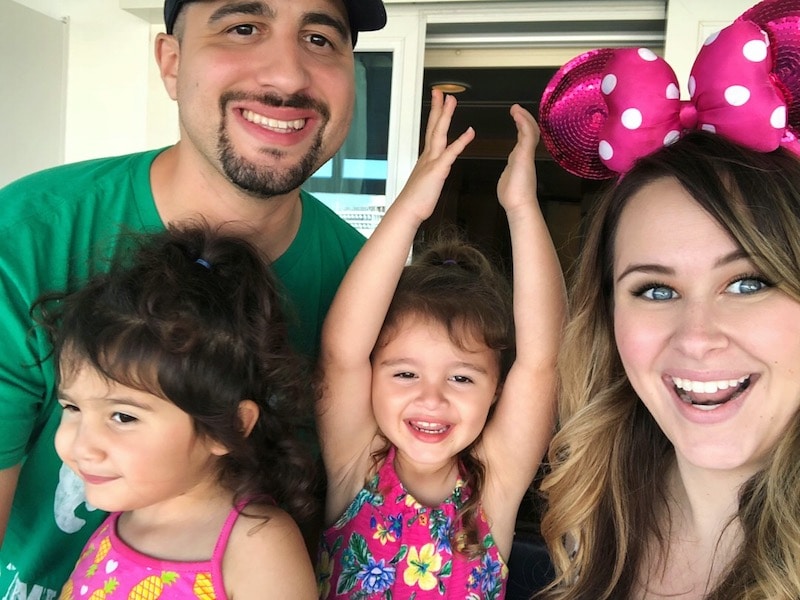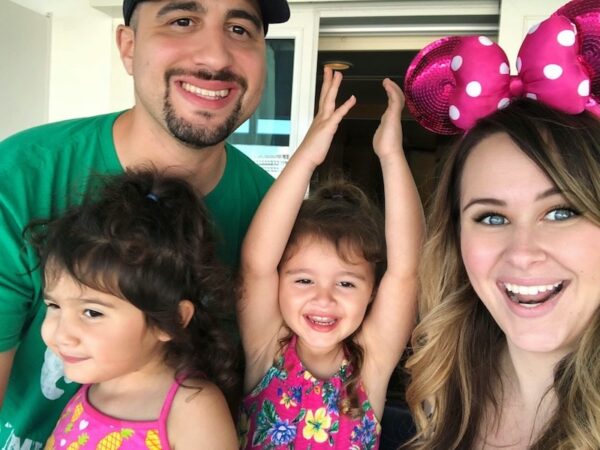 The girls really were SO excited to go on "Mickey's Boat" this year! Something about being a year older (they are 3 1/2 currently) made all the difference.
Yes, they had a BLAST last year, but this year they were more understanding of what was going on.
We got the call on the way to the ship from Mickey inviting us to join him on the cruise and they could not contain their excitement!
After you sign up for a Disney cruise, you can sign up for a complimentary phone call from your kids favorite character.
You get to set the date/time of the call to coincide with your schedule. It really set our trip off on an exciting note.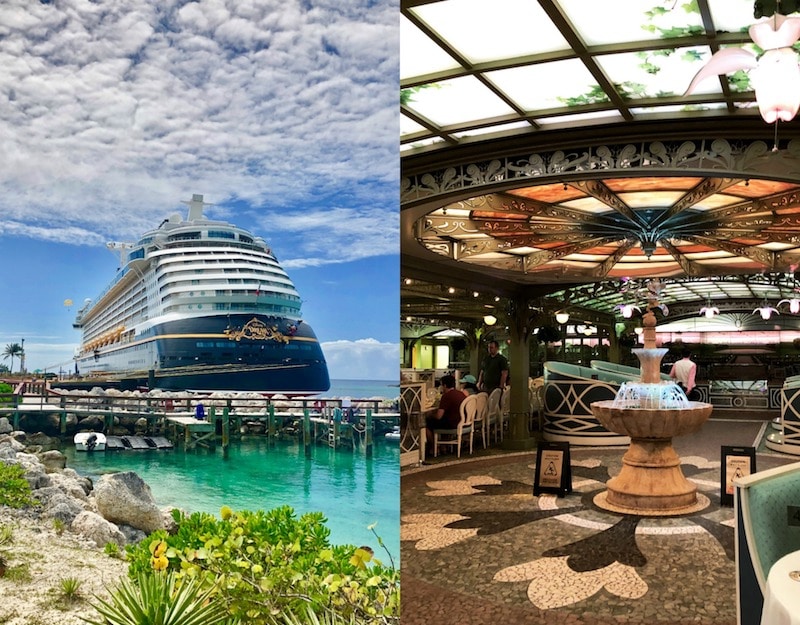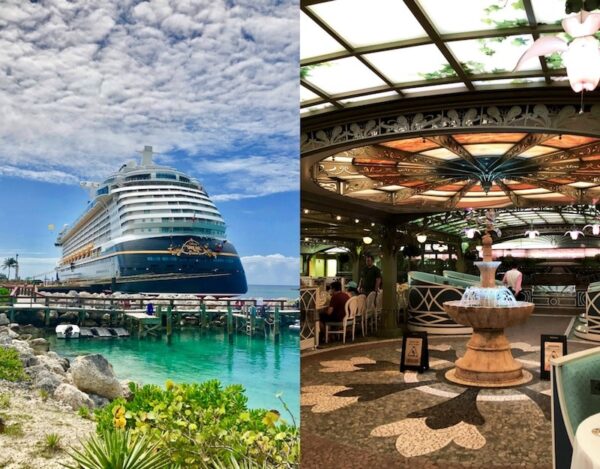 This year we cruised on the Disney Dream and well, it was a dream. Don't laugh, I know I'm corny.
The ship is incredible and so well thought out. We never felt too crowded and could always find something fun to do.
We enjoyed all 3 of the dining rooms immensely, but our favorite was the Enchanted Garden (pictured above on the right).
On Saturday, we made use of the free Disney Oceaneer Lab (which the girl's LOVED) and had a date night.
We had dinner and then went to see the onboard movie, Black Panther. The kids had a blast and we didn't feel guilty at all for taking a night away just the two of us.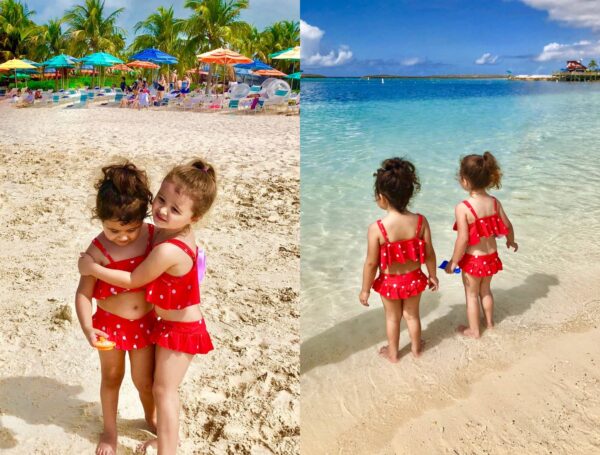 The final day of the cruise was spent on one of our favorite places, Castaway Cay. Just look how gorgeous it is!
I wish Disney had a hotel there, we'd stay for a week! It's such a beautiful island and there is so much to do!
Bike riding, snorkeling and sand castle building were high on our lists this year.
Next time we think we will pop the kids into the Oceaneer Lab (also located on the island) and visit the adult only beach.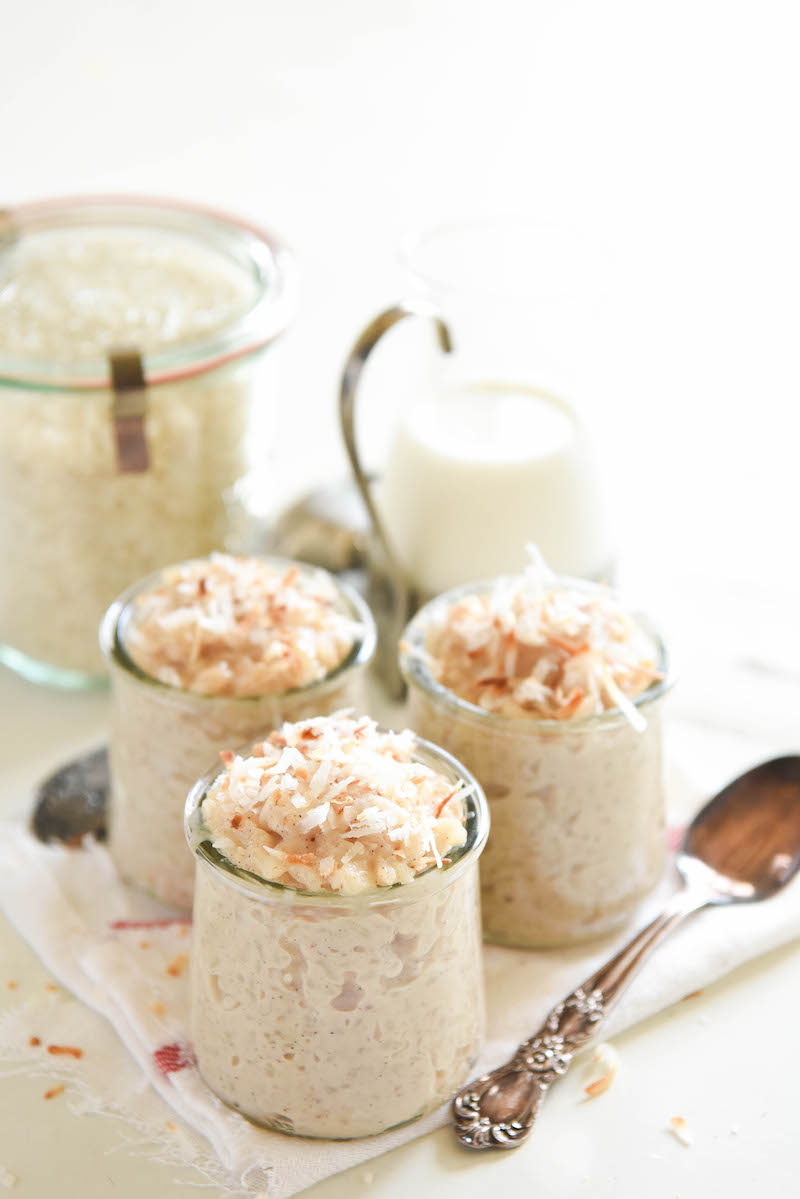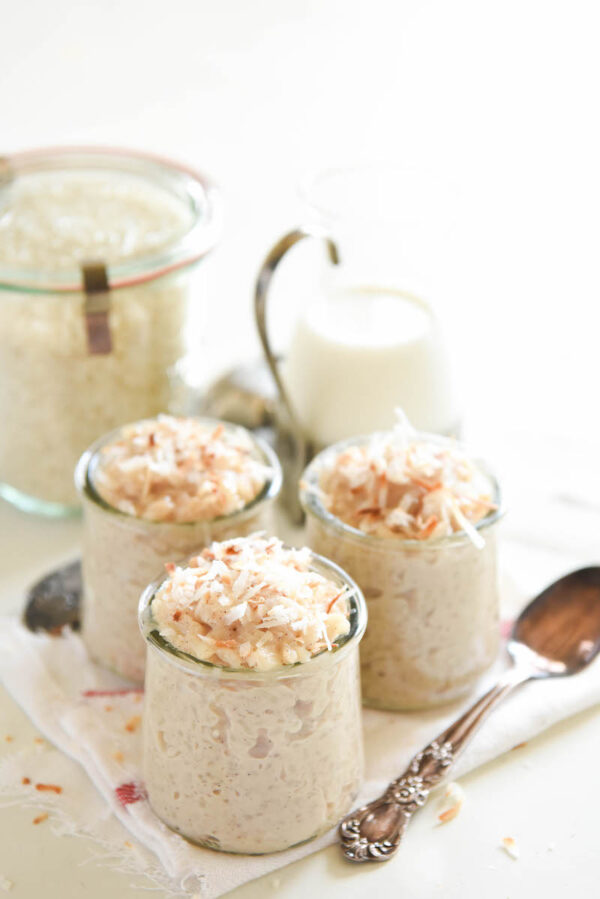 After our day at Castaway Cay, we popped back onto the boat for a late lunch.
That was when we found the Coconut Rice Pudding!
We all love rice pudding already, but the coconut really made it extra special.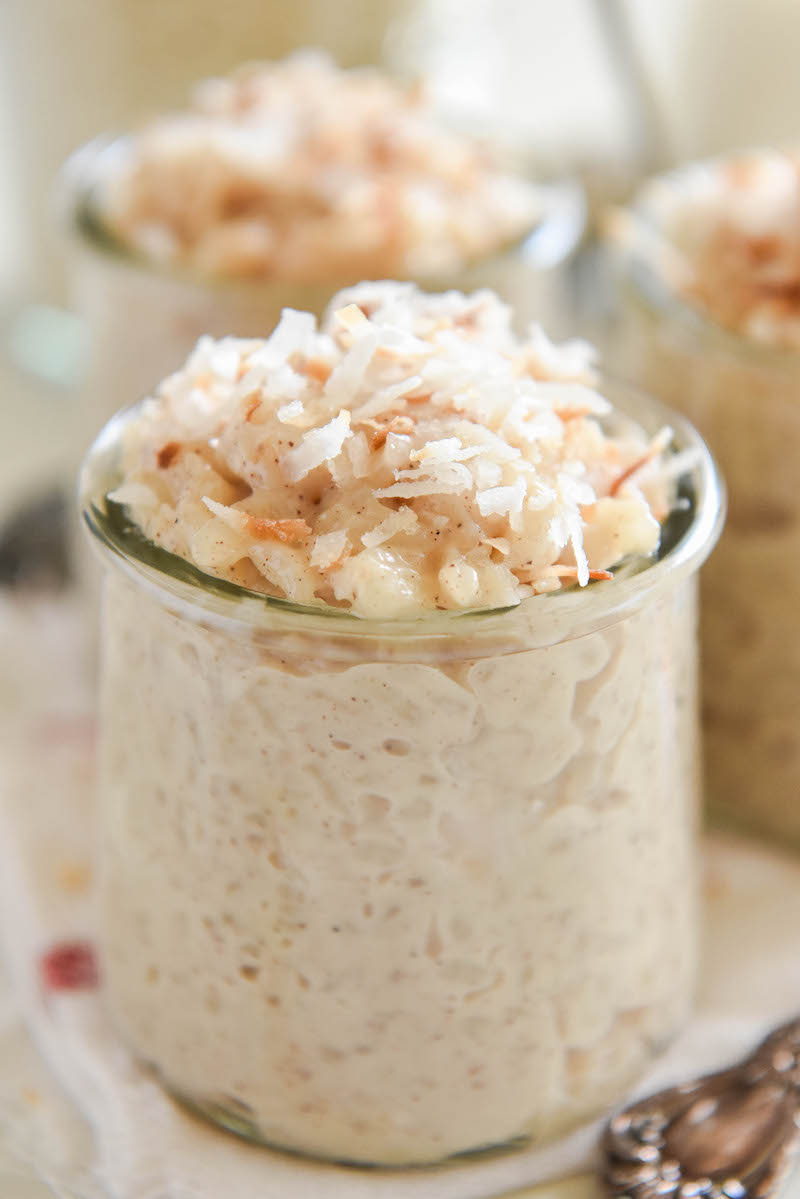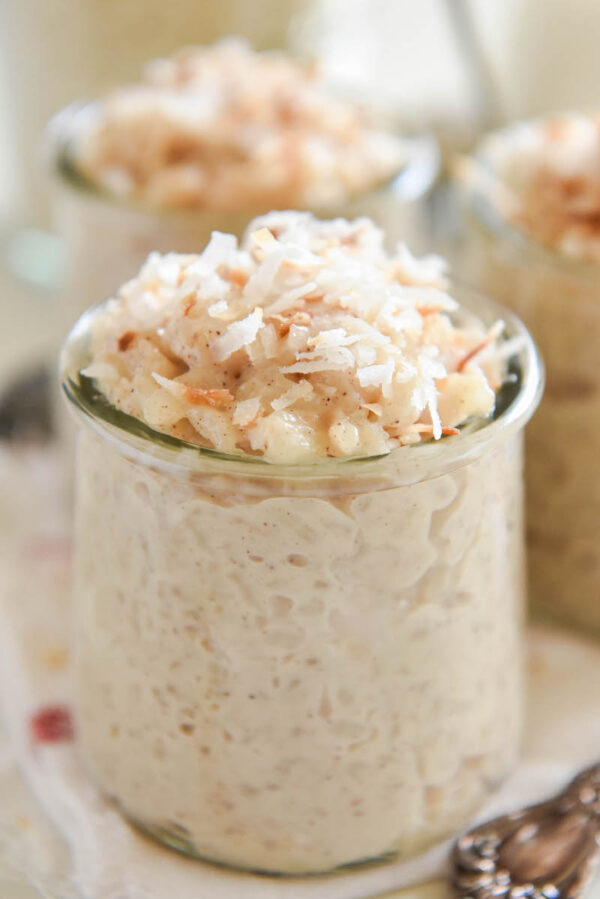 This recipe is very easy to make on the stove top and uses four different forms of milk to keep it extra creamy!
I followed the recipe as closely as I could to the exact recipe Disney sent to me from the ship.
Their recipe used a steam kettle and massive quantities, so I did have to improvise a little!
If you have been on a Disney cruise and had this amazing Coconut Rice Pudding, you will notice one thing I did add. Shredded Coconut!
It is 100% optional, to add it or not, but I do think it adds a little extra pizzaz to the recipe!
Coconut Rice Pudding Recipe
Coconut Rice Pudding: a Disney Cruise copycat recipe for extra creamy coconut rice pudding made with four different kinds of milk, golden raisins and coconut!
Ingredients
1

cup

medium grain white rice

1 ½

cups

whole milk

13.5

oz

can of coconut milk

1

cup

sweetened condensed milk

⅓

cup

heavy cream

1

teaspoon

cinnamon

⅓

cup

golden raisins

,

optional

½

cup

sweetened shredded coconut

,

optional
Instructions
In a large pot, place the rice, whole milk and coconut milk together over high heat.

When the mixture starts boiling, place the lid and reduce the heat to low.

Cook for 14-16 minutes, stirring occasionally, until the rice is completely cooked.

Pour in the condensed milk, heavy cream and cinnamon. Stir well. Add raisins, if desired.

Cook on low heat, until the rice has thickened and the mixture is creamy, about 12 minutes.

Remove from the heat and mix in the shredded coconut. Serve warm!
Nutrition
Serving:
1
,
Calories:
696
kcal
,
Carbohydrates:
77
g
,
Protein:
13
g
,
Fat:
40
g
,
Saturated Fat:
31
g
,
Polyunsaturated Fat:
6
g
,
Cholesterol:
57
mg
,
Sodium:
186
mg
,
Fiber:
2
g
,
Sugar:
58
g
Categories:
If you liked this post, you will also want to check out my tips for
Disney Cruising With Toddlers
! i.e. how to survive a cruise with twin 2 year olds. ;-)
This post may contain affiliate links. Read my disclosure policy.