This epically delicious Lemon Lava Cake is sweet, zesty and full of bright lemon flavor! It's made in just 30 minutes from start to finish with just one bowl!
Are you a lava cake lover? Have you ever made one at home? I hadn't until a few months ago.
I for some reason assumed they were hard to make. I have no idea why, but I did.
I think it was the molten centers, it made me think it must be tricky to make.
However, I was pleasantly surprised to find out it's actually pretty easy to make a molten lava cake!
While I have made a few chocolate versions, I wanted to try a citrus version. And I LOVE lemon anything and everything.
I was a little nervous on how this Lemon Lava Cake would turn out…but these Lemon Lava Cakes were seriously divine.
Jorge asked me to make them for dessert multiple times this week. (Yes, my pants are a little tight.)
The first time I made them, Jorge and I ate two in a matter of minutes — no joke. We even have the tongue burn to prove it!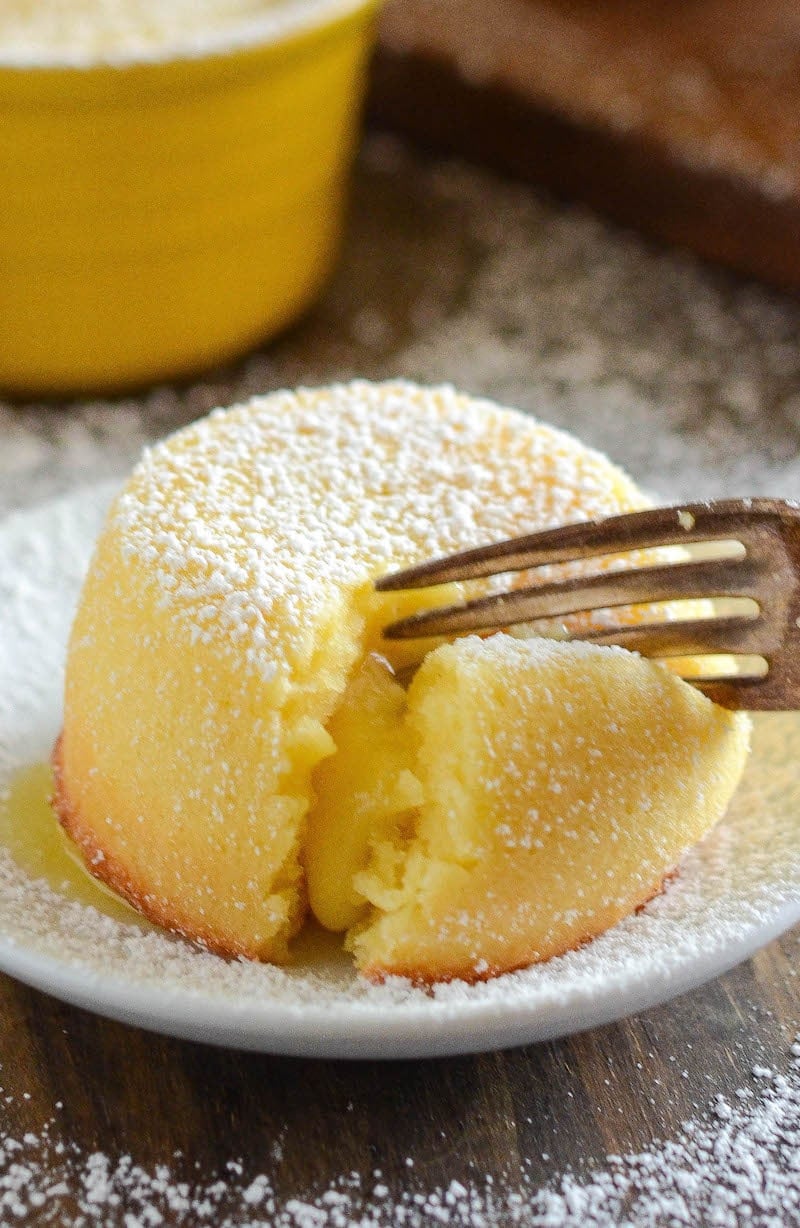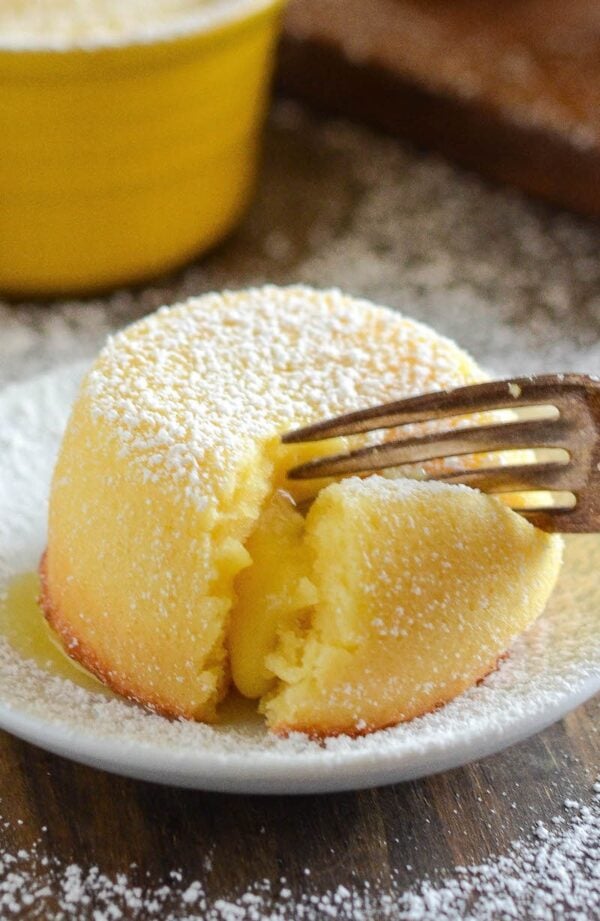 One Bowl Lemon Lava Cake
These Lemon Lava Cakes are super easy to make and you only need one bowl to make them!
You melt together the white chocolate and butter. Whisk in the flour, powdered sugar, lemon curd, lemon zest and vanilla extract.
In the same bowl, we add the eggs and egg yolks and then pour the batter into ramekins.
Then we bake them for 15 minutes and they are DONE! So easy!
I served these Lemon Lava Cakes for a get together over the weekend and everyone was in love with them. They are just so bright and citrusy!
Just like the chocolate ones – they are made with melted butter and white chocolate so it has the same classic texture we all love.
If you like Lemon Soufflé, you will love these Lemon Lava Cakes.
It's the same idea, but molten in the middle…and you don't have to whip your egg whites. Win-win!
Head on over to Dixie Crystals for the easy recipe I developed for them!
RECIPE: Lemon Lava Cake
This post may contain affiliate links. Read my disclosure policy.