Lemon Raspberry Fluff: sweet whipped cream and zesty lemon curd are whipped together and layered with smashed fresh red raspberries for this delicious 10 minute dessert!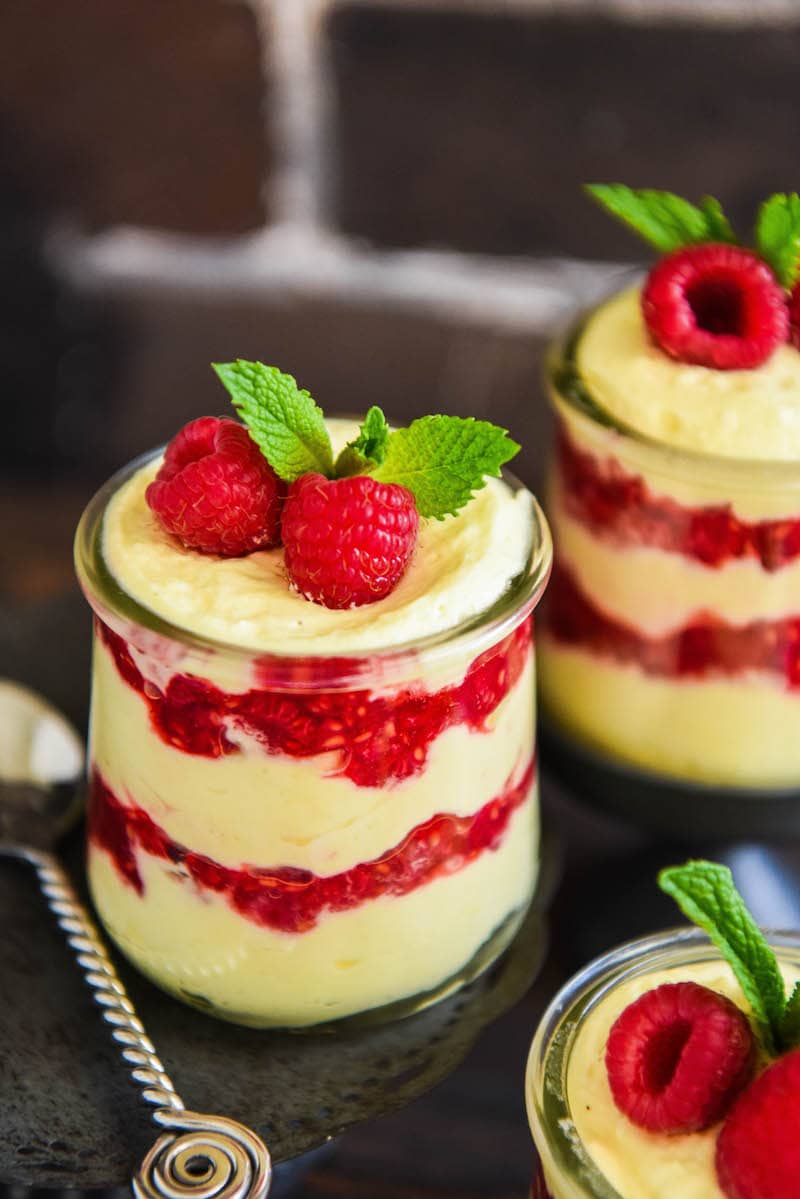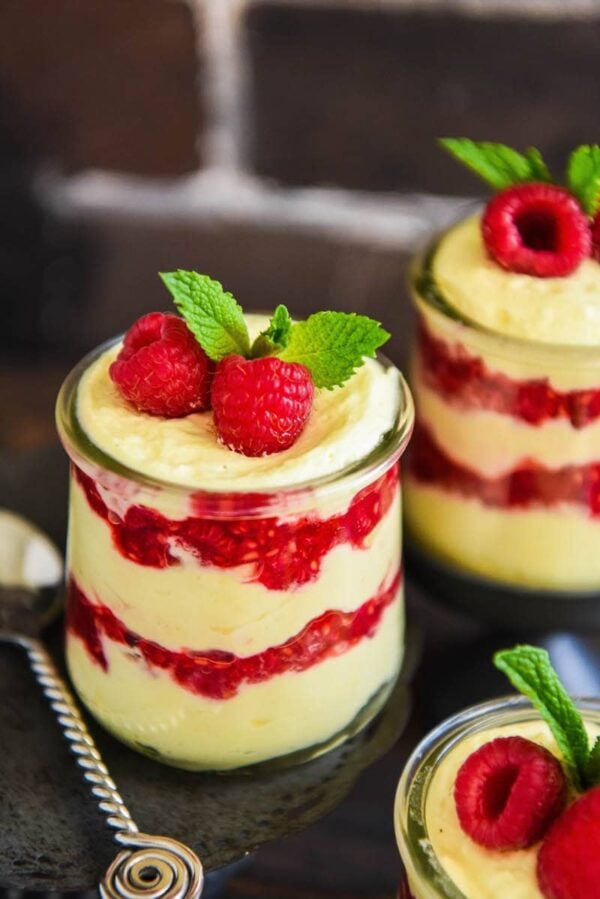 When I think of spring time, I imagine light fluffy desserts made with berries and citrus. This Lemon Raspberry Fluff fits both of those categories.
I know a lot of you are still buried in snow and cold weather, but here in Florida everything is blooming and it's been in the 80's for the past two weeks. It's officially Spring time here.
Actually, I am currently battling an awful sinus infection from all that blooming. Every morning our cars are covered in so much pollen they are solidly yellow/green on top.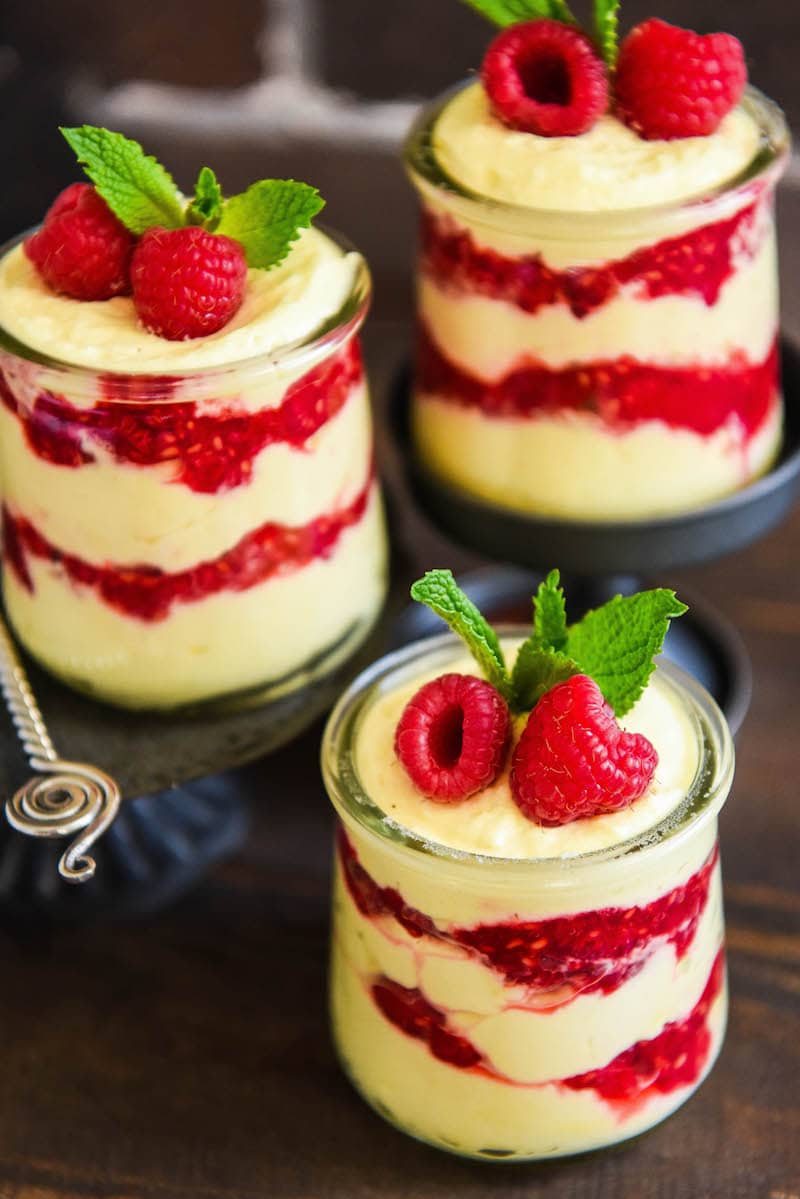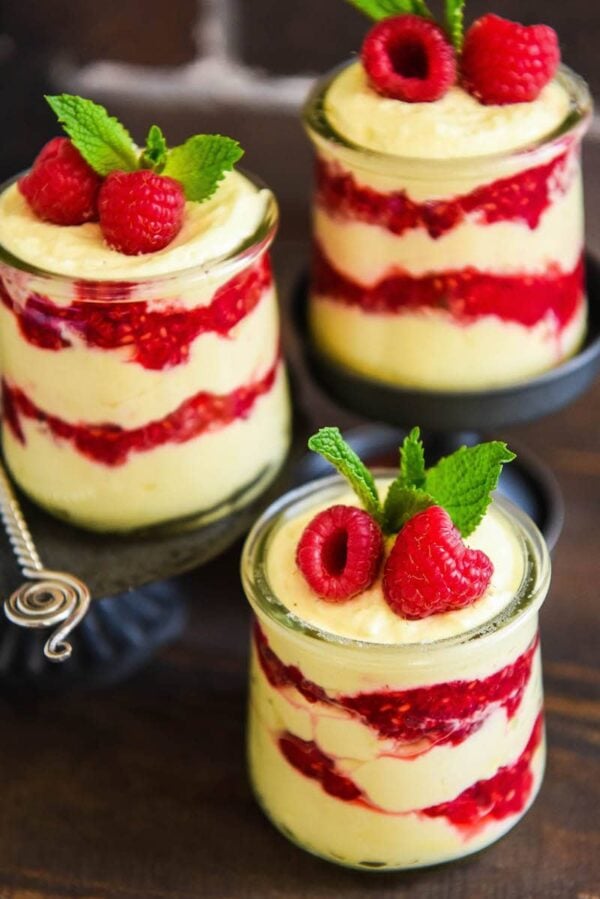 So to soothe my sore throat and non-stop pounding head, I am going to eat ALL of these Lemon Raspberry Fluffs. I'm pretty sure the vitamins in the lemons and raspberries can cure me.
Or at the very least, I will be happy with a full stomach while I sit here feeling awful in a pile of tissues and nyquil. Either way, I"m good.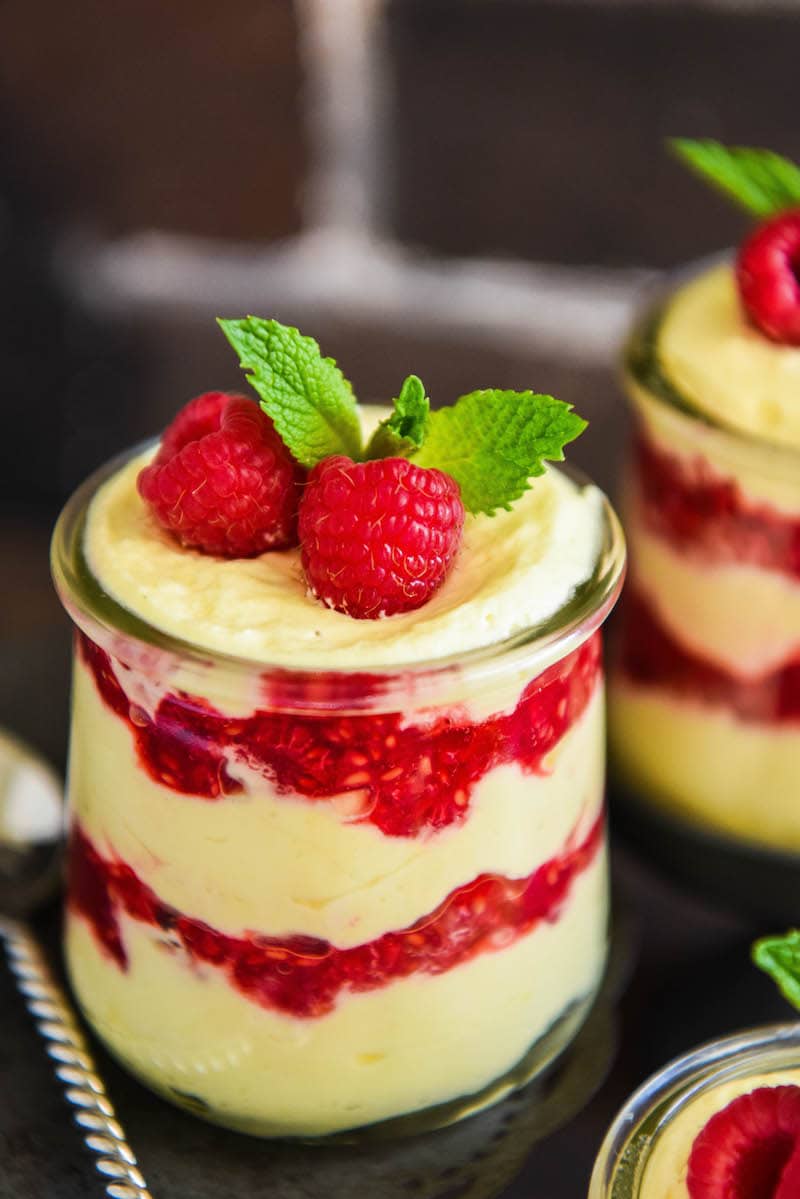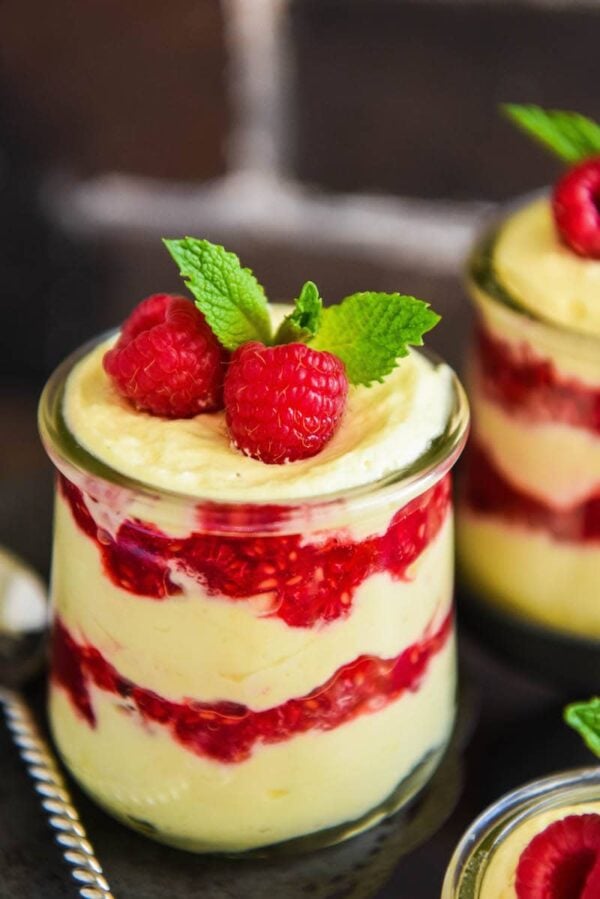 You only need a few easy ingredients to make these Lemon Raspberry Fluffs and you probably already have most of them on hand!
I like to make my own Lemon Curd, but if you don't have the time, this brand is a great alternative. You can find it at Publix or Walmart.
And yes, before anyone asks, of course you can use any other type of fruit you would like! I personally think strawberries or blueberries would both be awesome alternatives!
Not only is it gorgeous, but it also travels very easily. It's the perfect dessert to bring to a party or bbq! Just remember to keep it chilled. Bonus: It's gluten free — just in case someone like my husband is there. 😉
I hope you enjoy this Lemon Raspberry Fluff as much as my family does!
Yield: 8 servings
Lemon Raspberry Fluff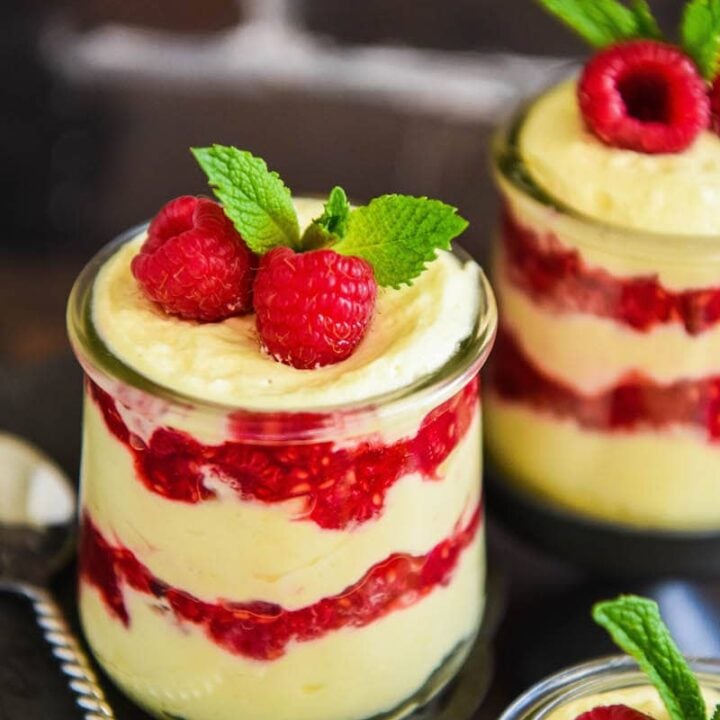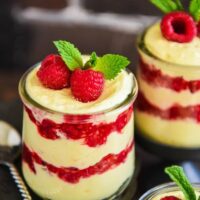 LEMON RASPBERRY FLUFF: SWEET WHIPPED CREAM AND ZESTY LEMON CURD ARE WHIPPED TOGETHER AND LAYERED WITH SMASHED FRESH RED RASPBERRIES FOR THIS DELICIOUS 10 MINUTE DESSERT!
Ingredients
2 cups heavy whipping cream
2 teaspoons vanilla extract
1/3 cup powdered sugar
8 oz cream cheese, softened
1 cup lemon curd
2 pints fresh raspberries, smashed
raspberries and mint leaves for garnish
Instructions
In a large bowl, whip together heavy cream, vanilla extract and powdered sugar. Beat until stiff peaks form. Set aside.
In a large bowl, beat cream cheese and lemon curd until smooth.
Fold whipped cream into lemon mixture using a spatula or wooden spoon, until just combined. Don't mix too much, you want to keep it fluffy.
Layer lemon fluff and smashed raspberries in eight individual jars.
Garnish with extra raspberries and sprig of mint. Store in the fridge until ready to serve. Can be made up to 24 hours before.
Nutrition Information:
Yield:
8
Serving Size:
1
Amount Per Serving:
Calories:

459
Total Fat:

36g
Saturated Fat:

22g
Trans Fat:

1g
Unsaturated Fat:

11g
Cholesterol:

137mg
Sodium:

162mg
Carbohydrates:

30g
Fiber:

5g
Sugar:

23g
Protein:

6g
Categories
This post may contain affiliate links. Read my disclosure policy.