Love cookie dough and always sneak a little bite? Look no further – now you can enjoy a giant bowl of eggless cookie dough dip! This Monster Cookie Dough Dip is deliciously loaded with brown sugar, peanut butter, oats, M&M's and chocolate chips!
This recipe is one of my absolute favorites to make with my kids. After years of them trying to sneakily eat cookie dough, I decided enough was enough! Let's just make cookie dough dip!
This no bake, eggless Monster Cookie Dough Dip is so good, my kids really can't get enough of it – and neither can I!
There's something so satisfying about crunching on chocolatey M&M's, especially when they're surrounded by ingredients like peanut butter and cream cheese. If you're like me and you love cookie dough that's jam packed with flavor, this recipe is perfect for you!
Looking for more no-bake desserts? Check out my favorite Chocolate Eclair Cake, No-Bake Chocolate Peanut Butter Bars and the best ever, extra-gooey Rice Krispie Treats!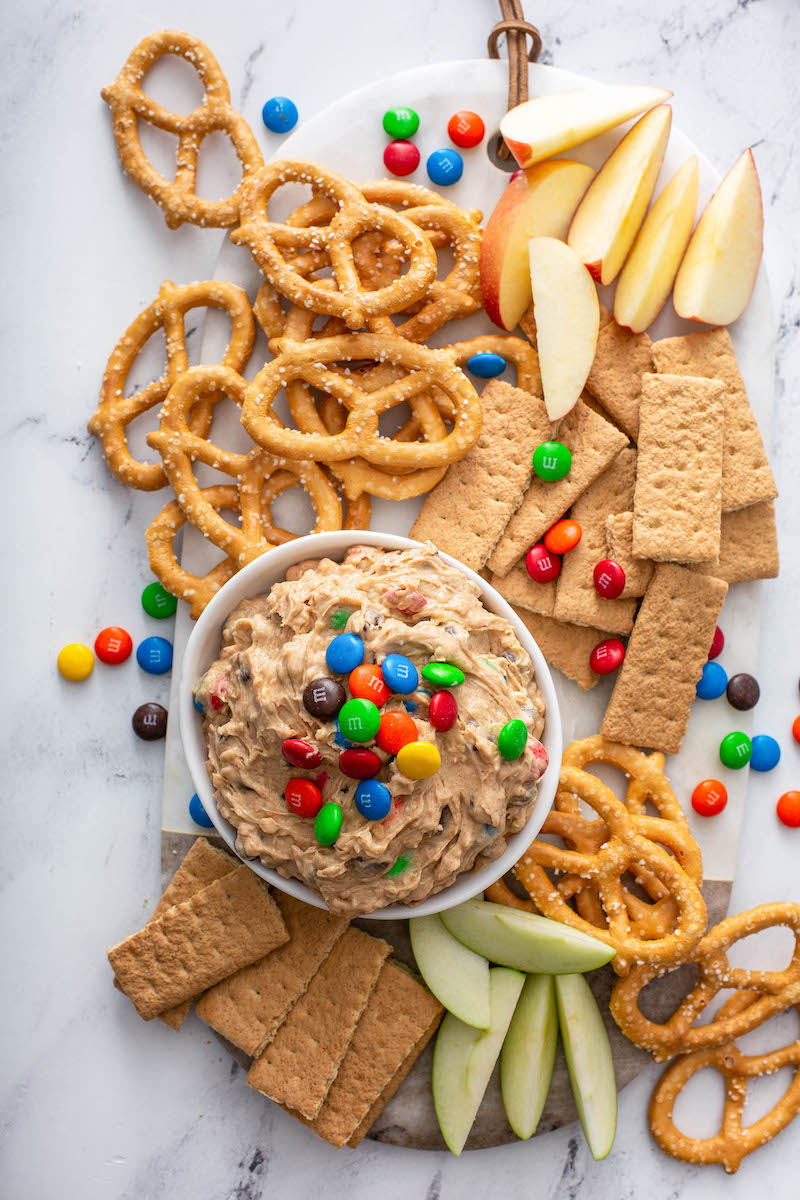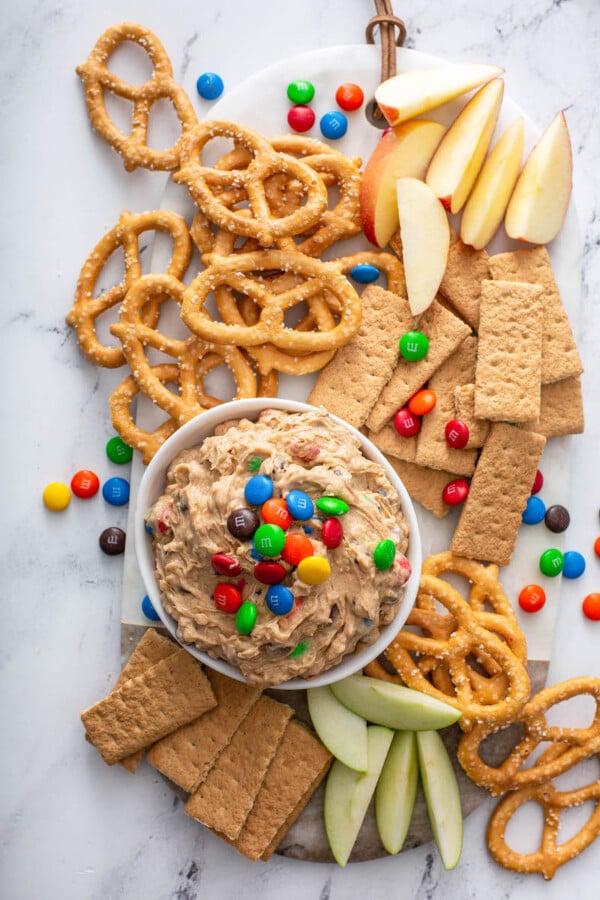 Some of the best dippers for this recipe include apple slices, graham crackers, and pretzels! Pretzels are my personal favorite for this dip. That salty and sweet combo just can't be beat! If you like your desserts on the even sweeter side, try dipping a vanilla wafer!
This Monster Cookie Dough Dip is great as a treat to share with your kids, or to bring to a party! After all, who doesn't crave cookie dough? At parties, this dip is usually gone within the first hour, so be sure to make a lot!
People LOVE it! Not to mention, M&M's always have fun themed colors for the holidays. Add this to the Christmas dessert line and watch it disappear!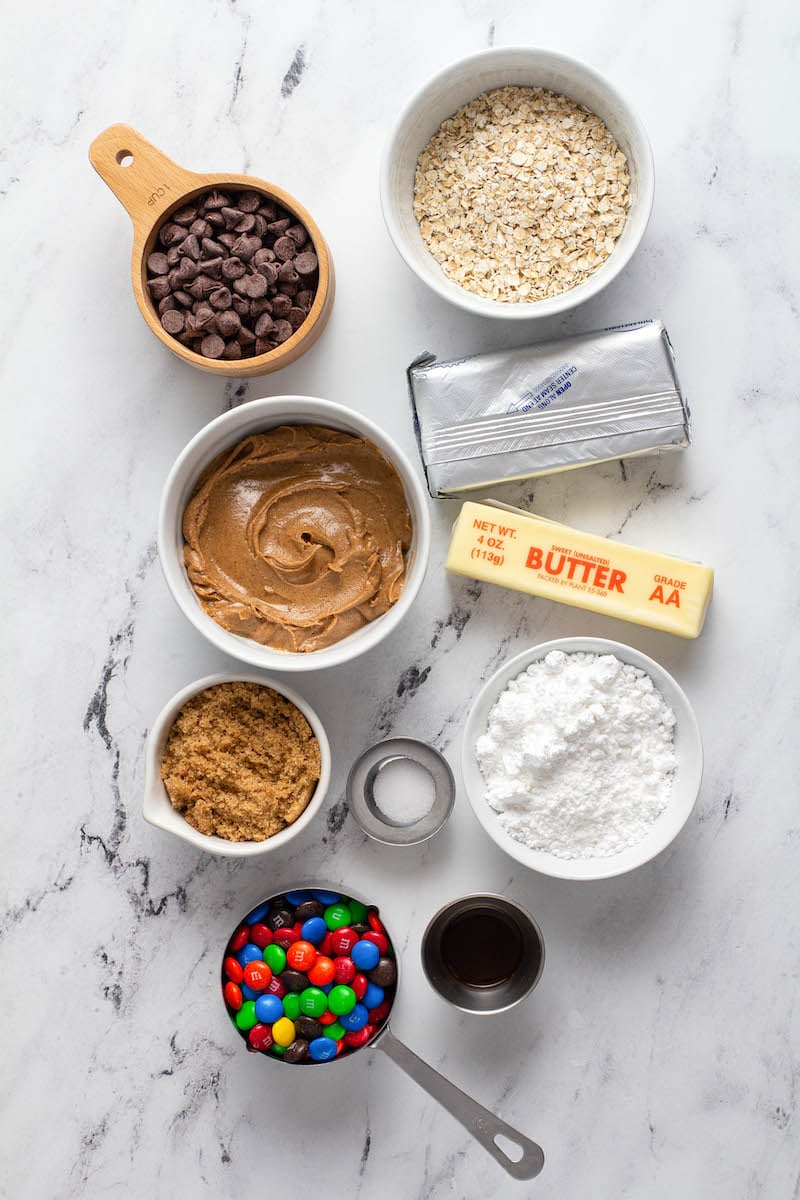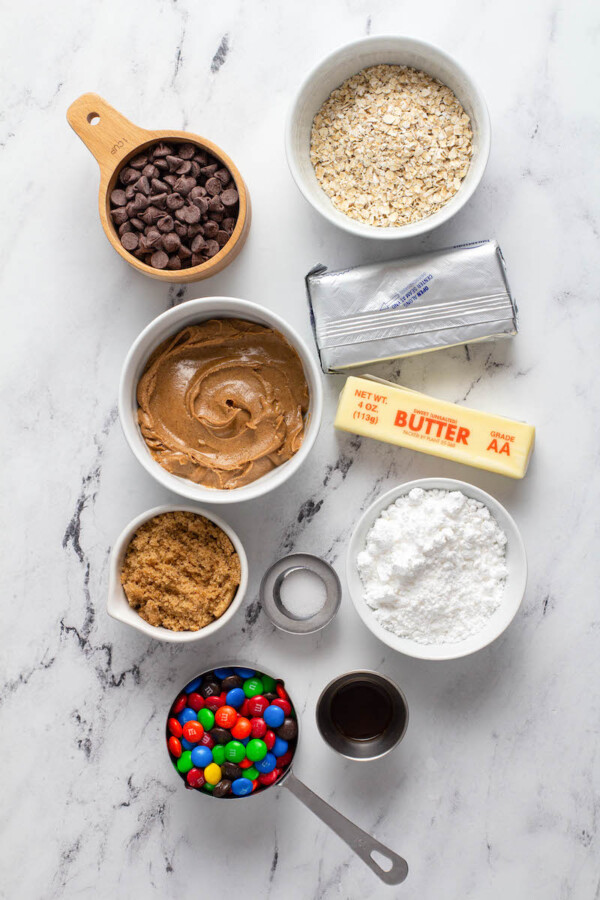 Recipe Ingredients
You'll need these simple ingredients to make this tasty treat:
Cream Cheese
Unsalted Butter
Creamy Peanut Butter
Powdered Sugar
Light Brown Sugar
Vanilla Extract
Salt
Oats
M&M's
Chocolate Chips
You can skip the peanut butter if you aren't a peanut butter fan and replace it with the same amount of butter. The recipe will still come out delicious and with the same texture.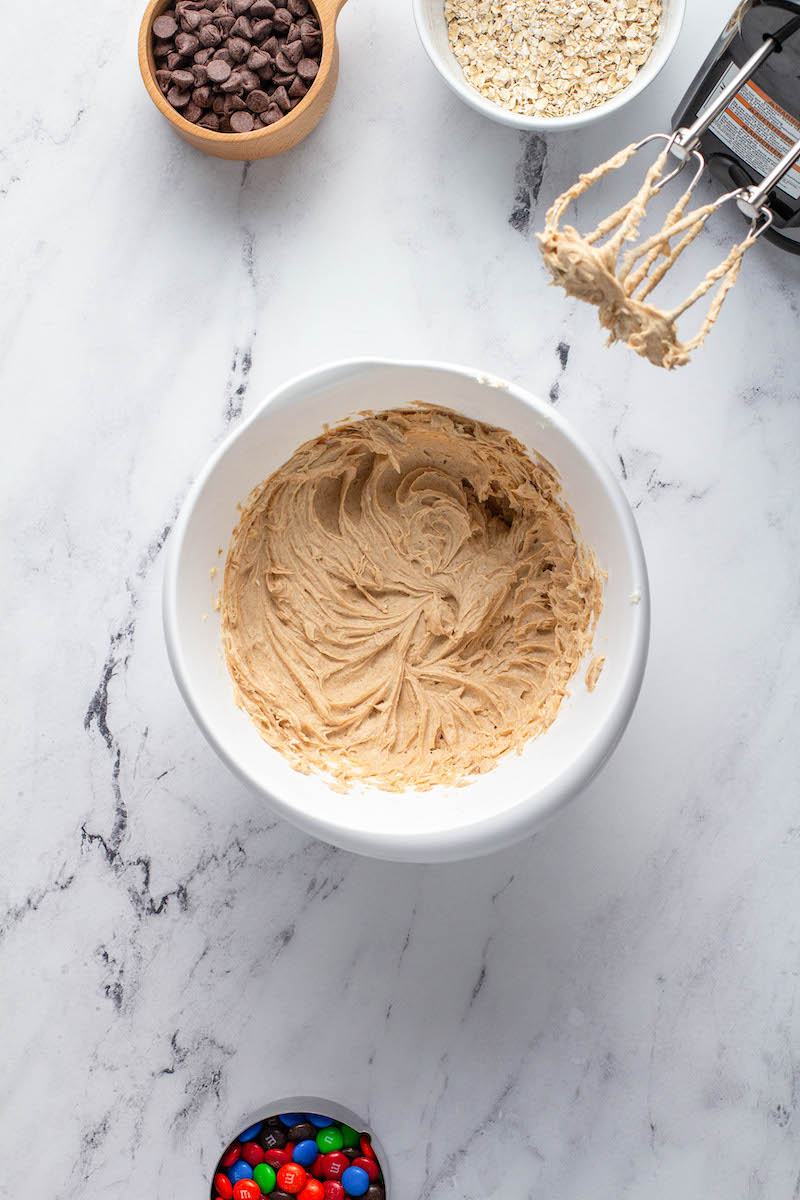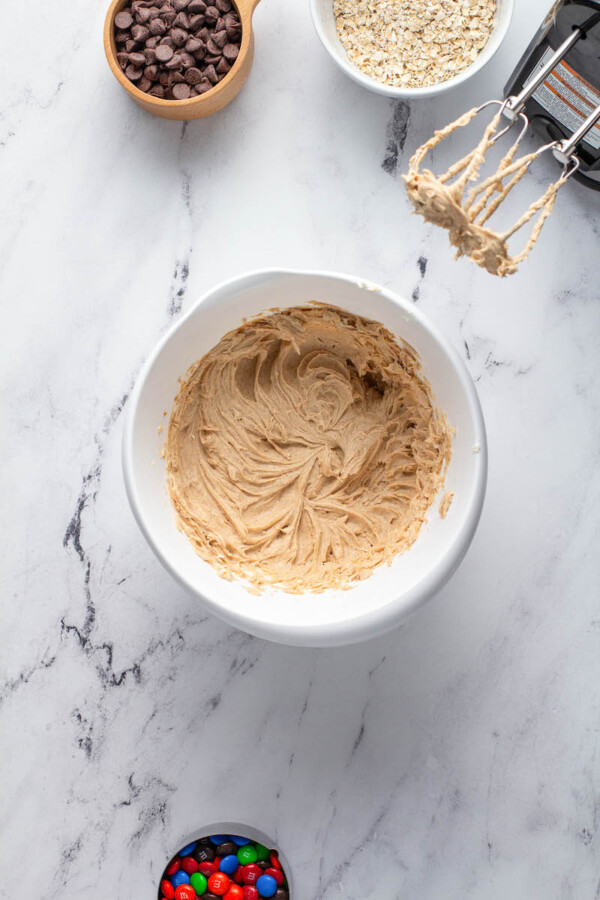 Step 1: In a large mixing bowl, beat the cream cheese, butter, and peanut butter until well combined and smooth.
Step 2: Add in the powdered sugar, brown sugar, vanilla and salt. Beat on high until light and fluffy. Then, beat in the oats.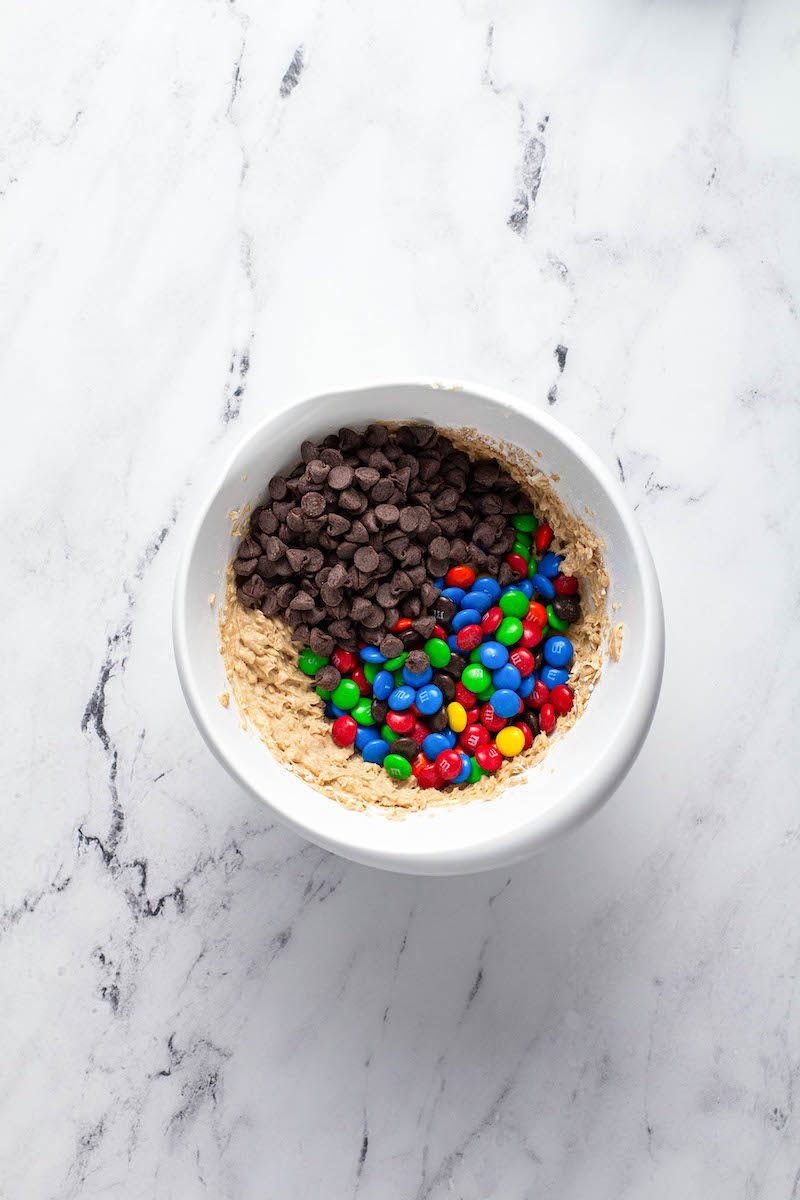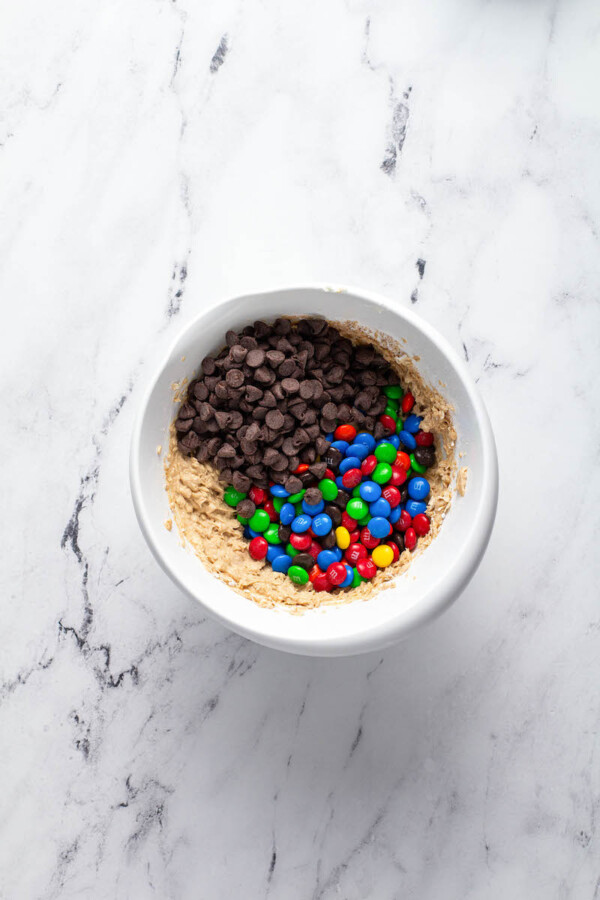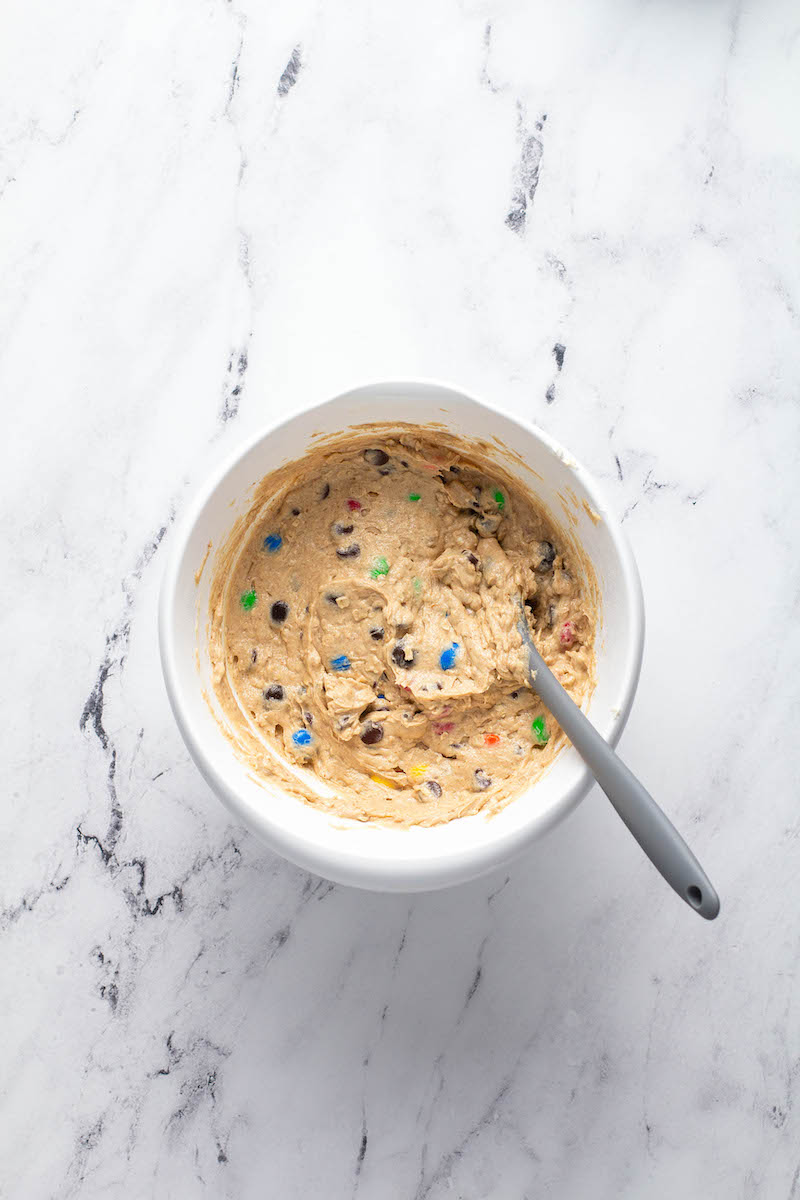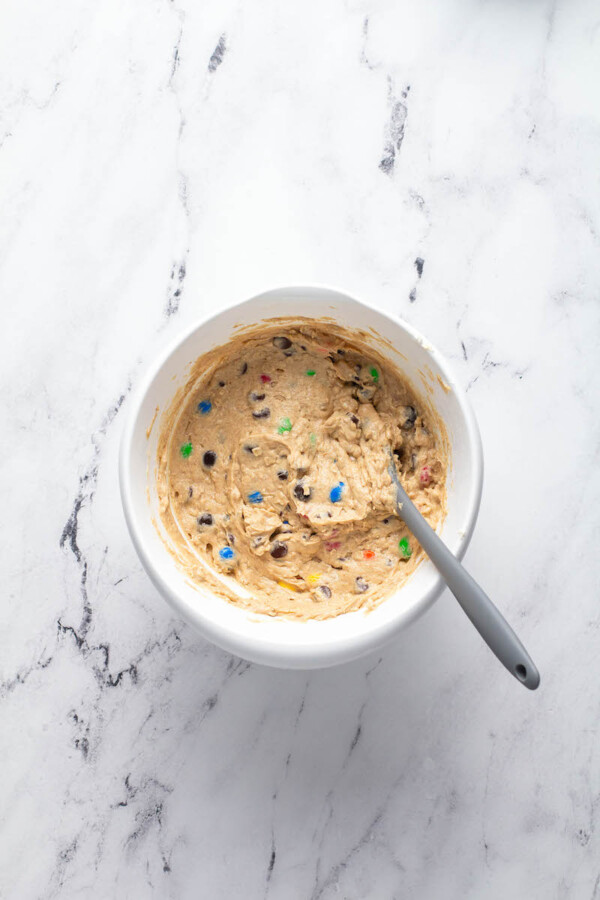 Step 3: Fold in the M&M's and chocolate chips!
Can I personalize this recipe?
Of course you can! While M&M's and chocolate chips are my favorite ingredients, you can personalize your Monster Cookie Dough Dip with sprinkles, espresso chips, sea salt… The possibilities are endless! If it's tasty in a cookie, it'll be tasty in this dip.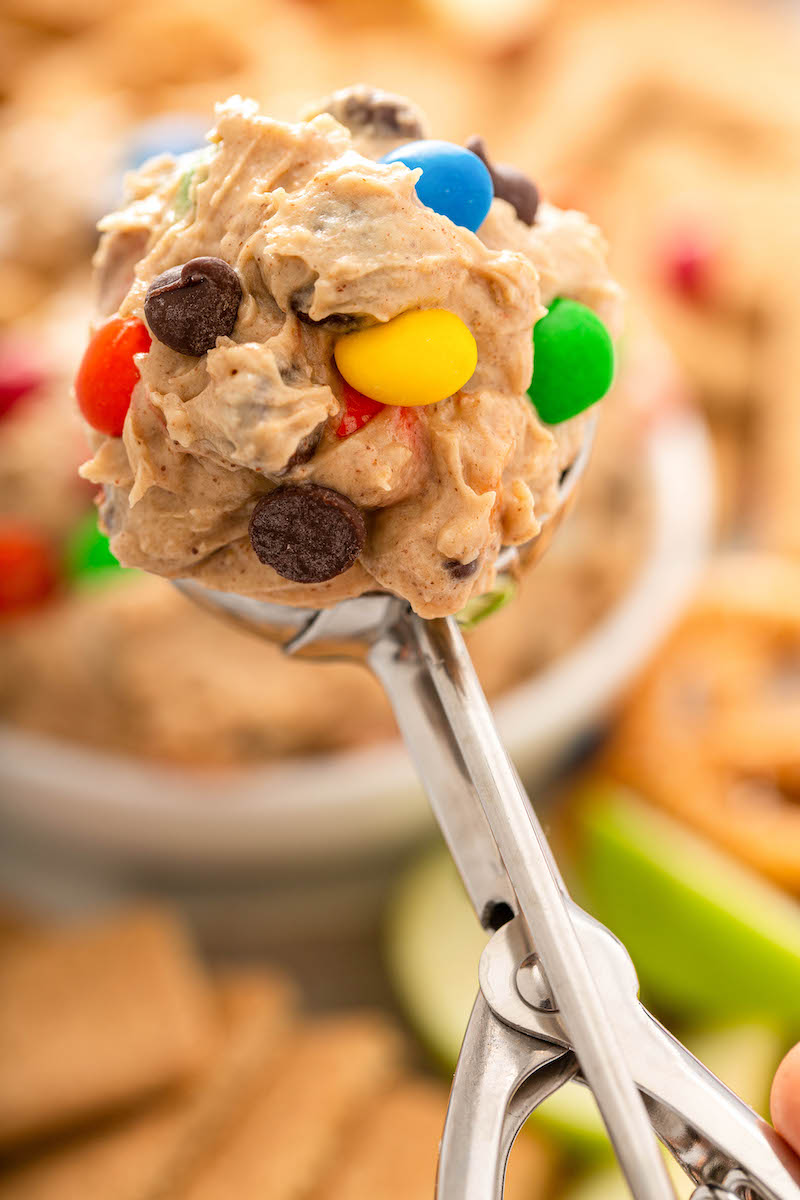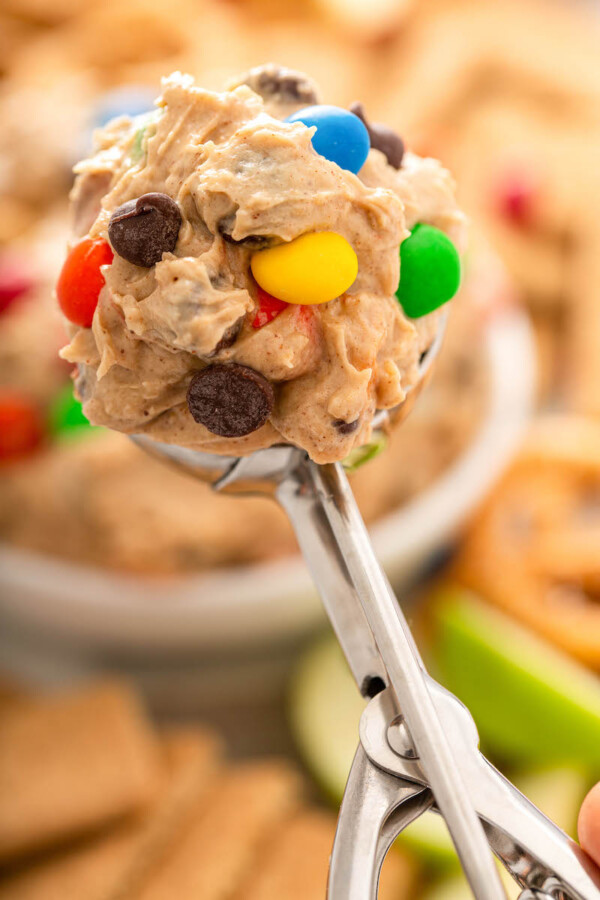 Can I serve this right away?
Yes you can! That's the beauty of this super easy, no bake recipe. It's so simple and scrumptious! As soon as you're done combining all of the ingredients, this dessert is ready to party!
If you're not planning on eating it right away, you can also store it in the fridge for up to three days.
I like to allow the dip to warm up a little bit from the fridge before serving, but some people prefer it nice and cold. Try it both ways! You really can't go wrong with this dip.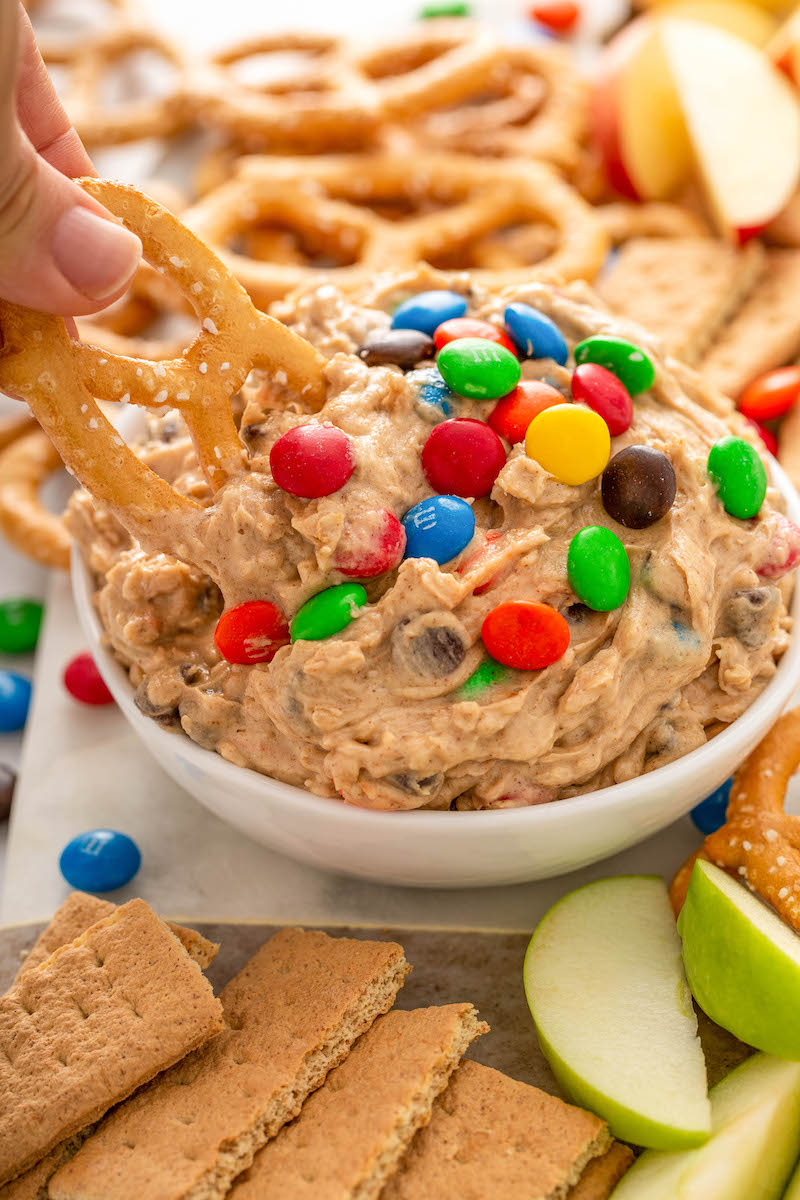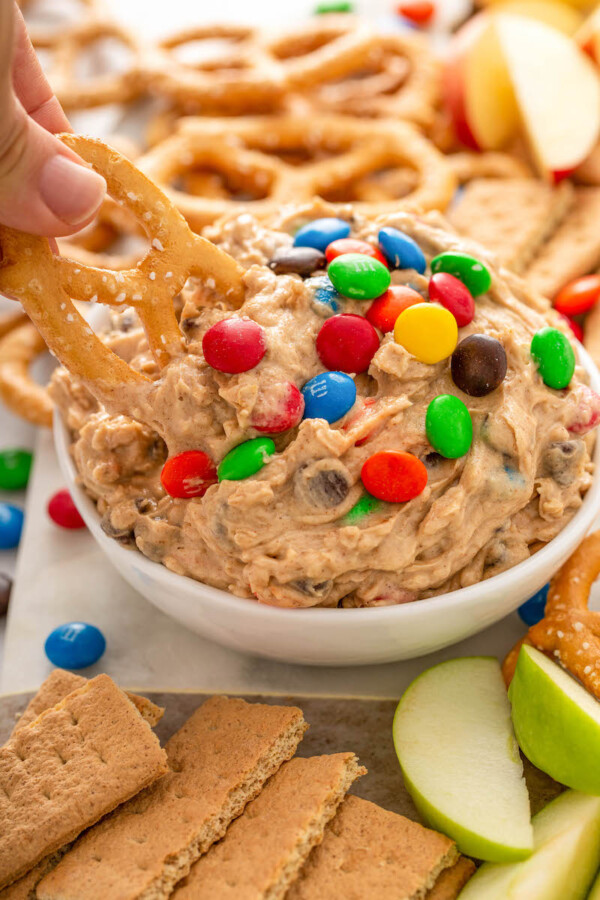 This Monster Cookie Dough Dip is a classic, fun dessert that people of all ages will absolutely love. You can serve it with graham crackers, apple slices, pretzels… or just a spoon!
This recipe is a go-to treat for all year round. Whether you're making it just for fun, or for a holiday, it's the ultimate crowd pleaser! It's festive, sugary, and SO flavorful.
Once you make it, you'll be looking for any excuse to make it again. So what are you waiting for? Release your inner child and make this amazing Monster Cookie Dough Dip. You might not even want to share!
Head on over to Dixie Crystals to get the full recipe I developed for them by clicking the button below:
This post may contain affiliate links. Read my disclosure policy.