Peanut Butter Cookie Cups: soft homemade peanut butter cookie cups are baked in a mini muffin tin and then stuffed with chocolate Reese's peanut butter cups!
You know those classic peanut butter cookies (usually called peanut butter blossoms) that have a hershey's kiss stuffed in the center?
Well, I made them better. No for real, I did. I know you are probably going to not believe me, but you will once you give these a try!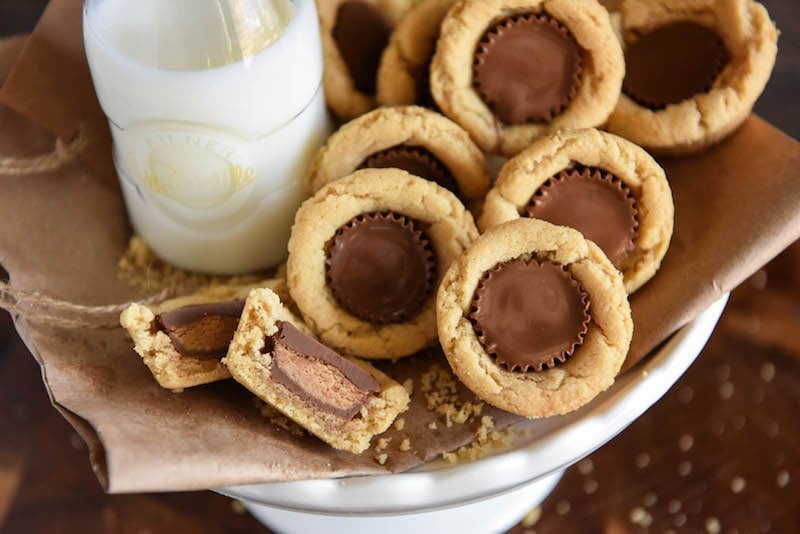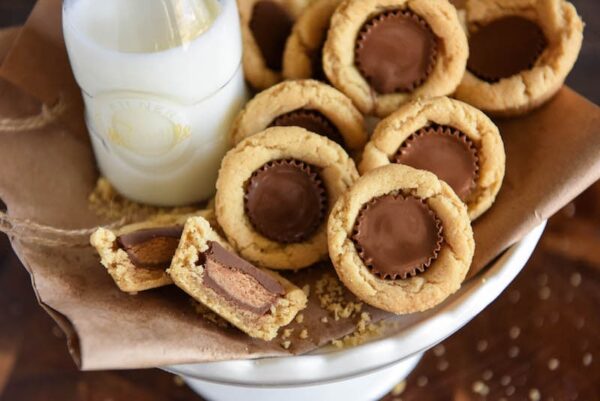 I used my favorite recipe for the best chewy peanut butter cookies (just read the reviews!) and instead of baking them like normal, I placed the dough in a mini muffin pan.
You don't have to press the dough down or do anything fancy. I just dropped it by rounded spoonfuls, directly out of my standard sized cookie scoop.
Then into the oven they go for about 12 minutes, just until the edges are good and set. The centers will rise and puff up and they will be in the perfect cookie cup shape.
As soon as you pull them out from the oven, you plunge a chocolate mini reese's peanut butter cup into the center of each cookie cup.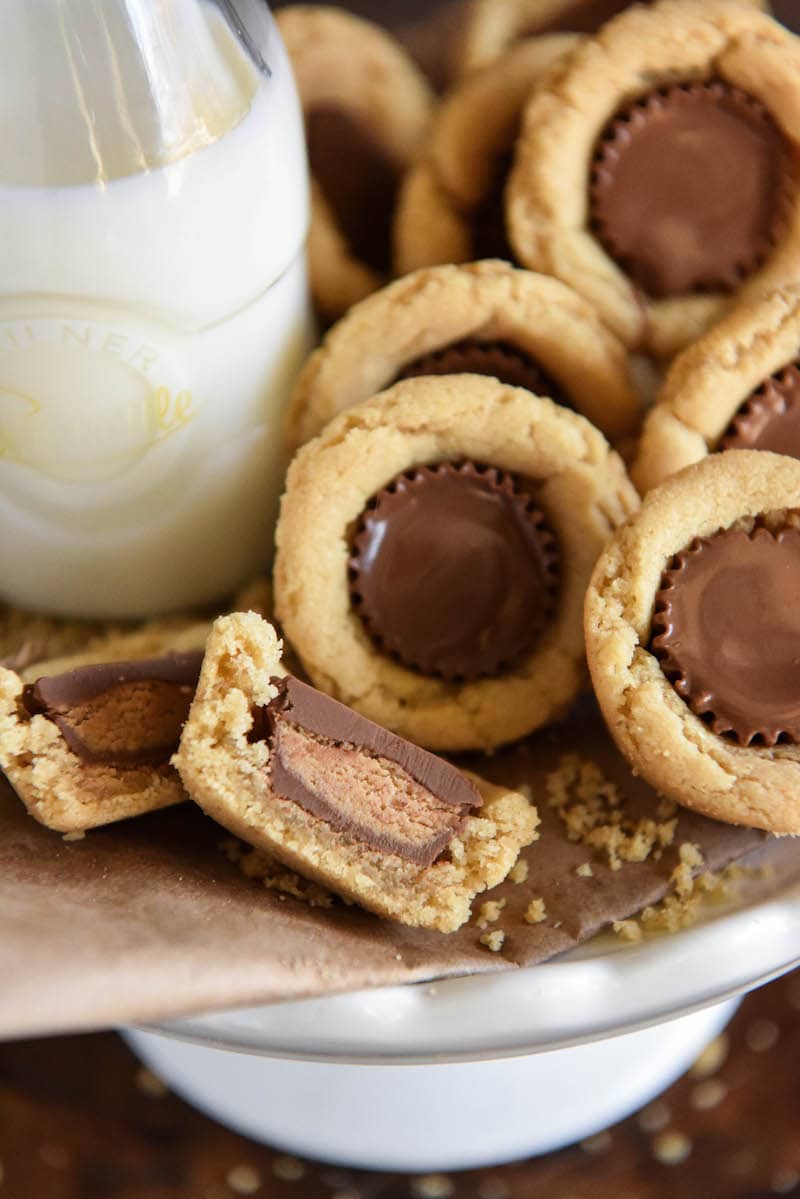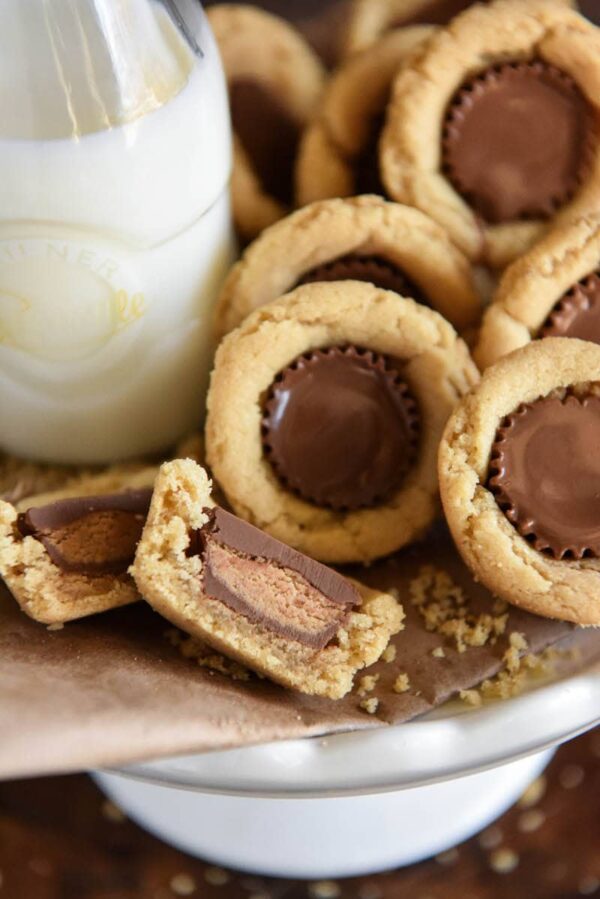 The heat from the cookies will melt the chocolate just enough to make it stick inside the cookie cup. The bottom of the cookie will stay soft and the edges will be perfectly crumbly.
And the center will be filled with the sweet mini peanut butter cups! In each bite, you get that perfect peanut butter and chocolate combo we all love!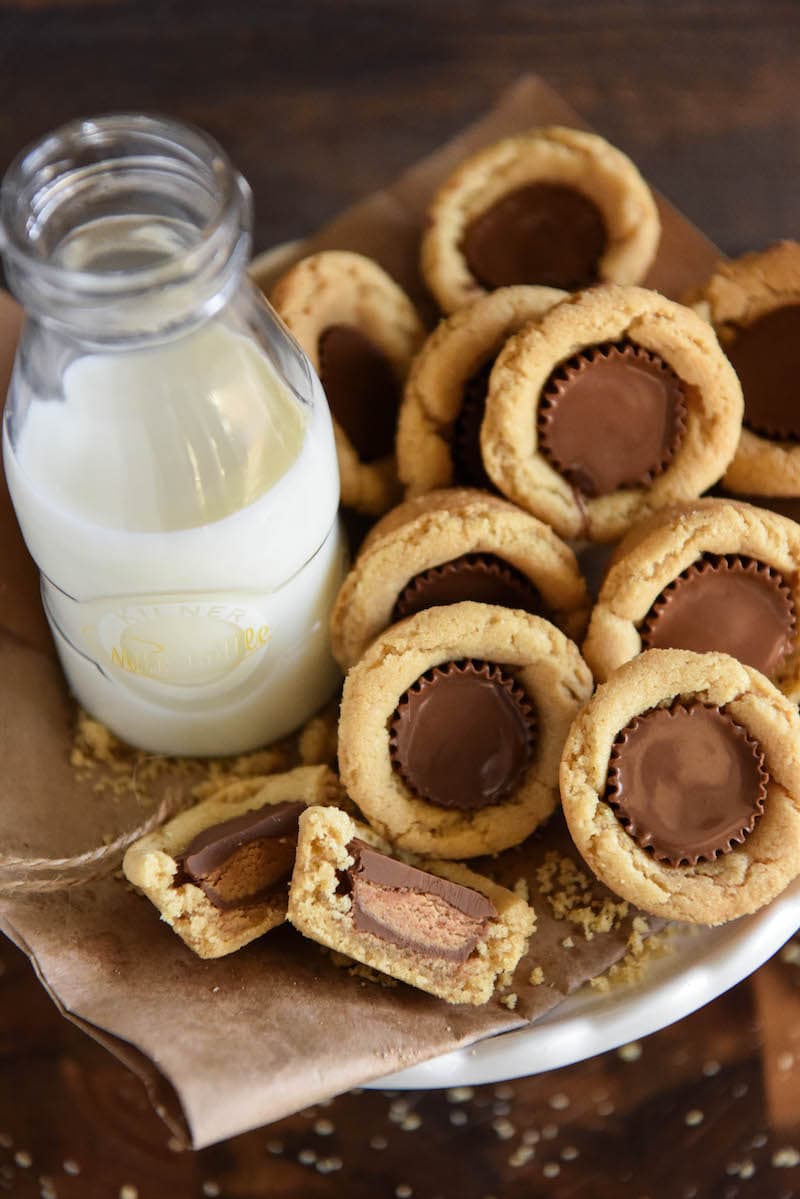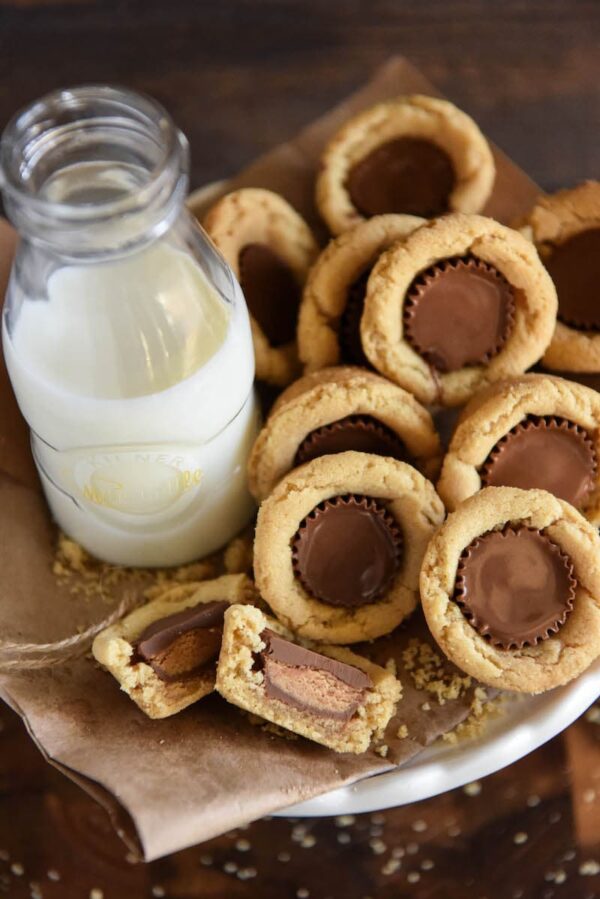 These Peanut Butter Cookie Cups are much easier to make than they look! They only require about 20 minutes of work with about 10 minutes cooling time.
Of course you can eat them much sooner if you are ok with the burning risk. I ate about 4 of these babies straight out of the oven, nothing is holding me back. ;-)
If you need to package them up quickly, you can pop them in the fridge to harden the chocolate much faster. However, the cookie itself will also harden, so make sure and let them come back to room temperature before serving.
I developed this recipe for Dixie Crystals, so head on over there for the full recipe!
RECIPE: Peanut Butter Cookie Cups
This post may contain affiliate links. Read my disclosure policy.