The Best Chewy Peanut Butter Cookies
The Best Chewy Peanut Butter Cookies: this easy recipe makes the world's best extra chewy peanut butter cookies with super soft centers and tons of peanut butter flavor!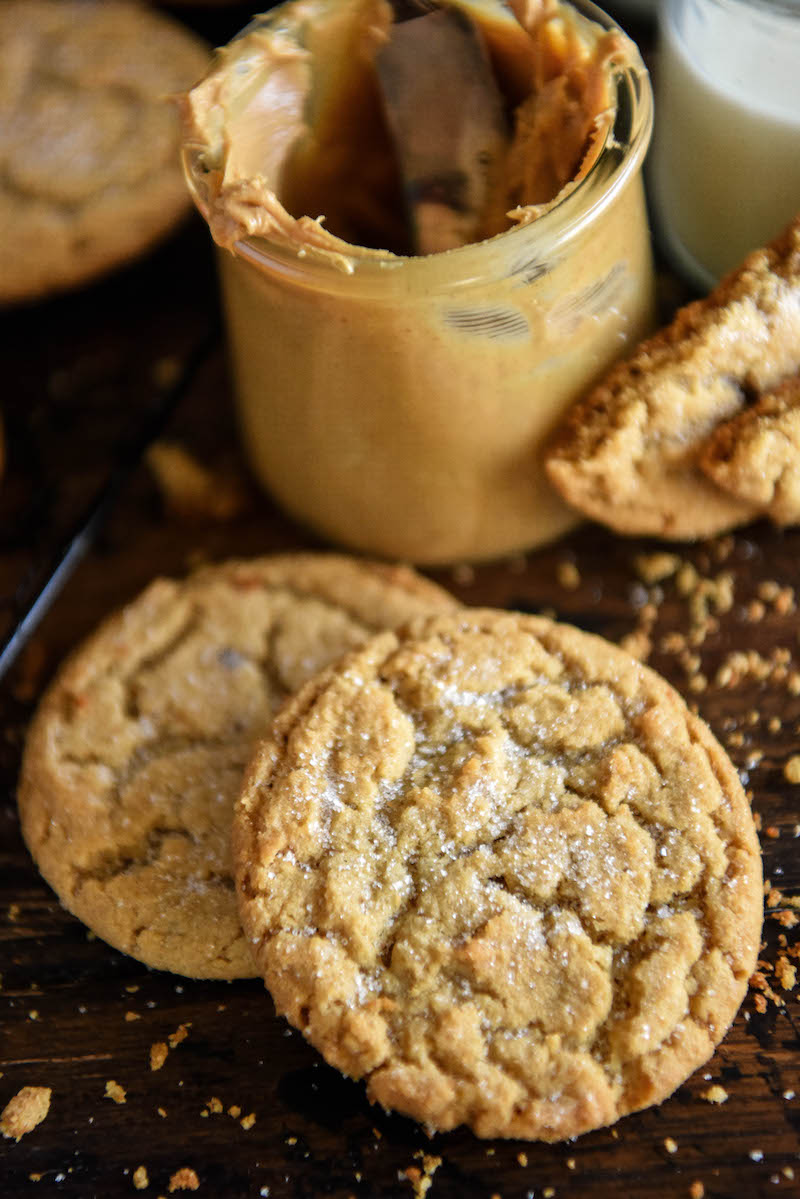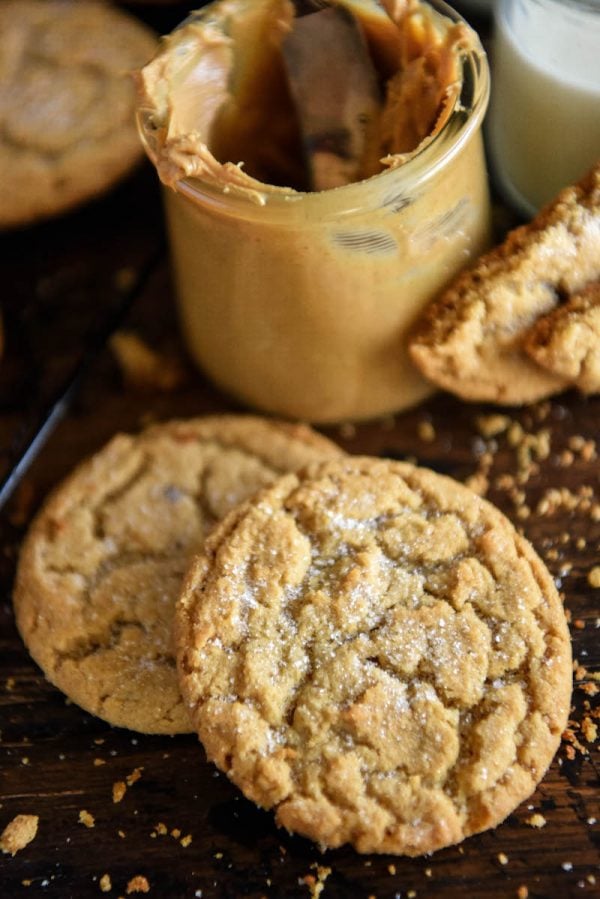 I don't call things "The Best" all that often, but when I do…I mean it. And these truly are The Best Chewy Peanut Butter Cookies, Ever.
I have had a love affair with Peanut Butter Cookies for a very, very long time. In fact, I have over 7 Peanut Butter Cookie recipes already on this blog!
However, I didn't have a single classic chewy peanut butter cookie recipe. One that is thin, wth crispy edges and a super soft chewy center.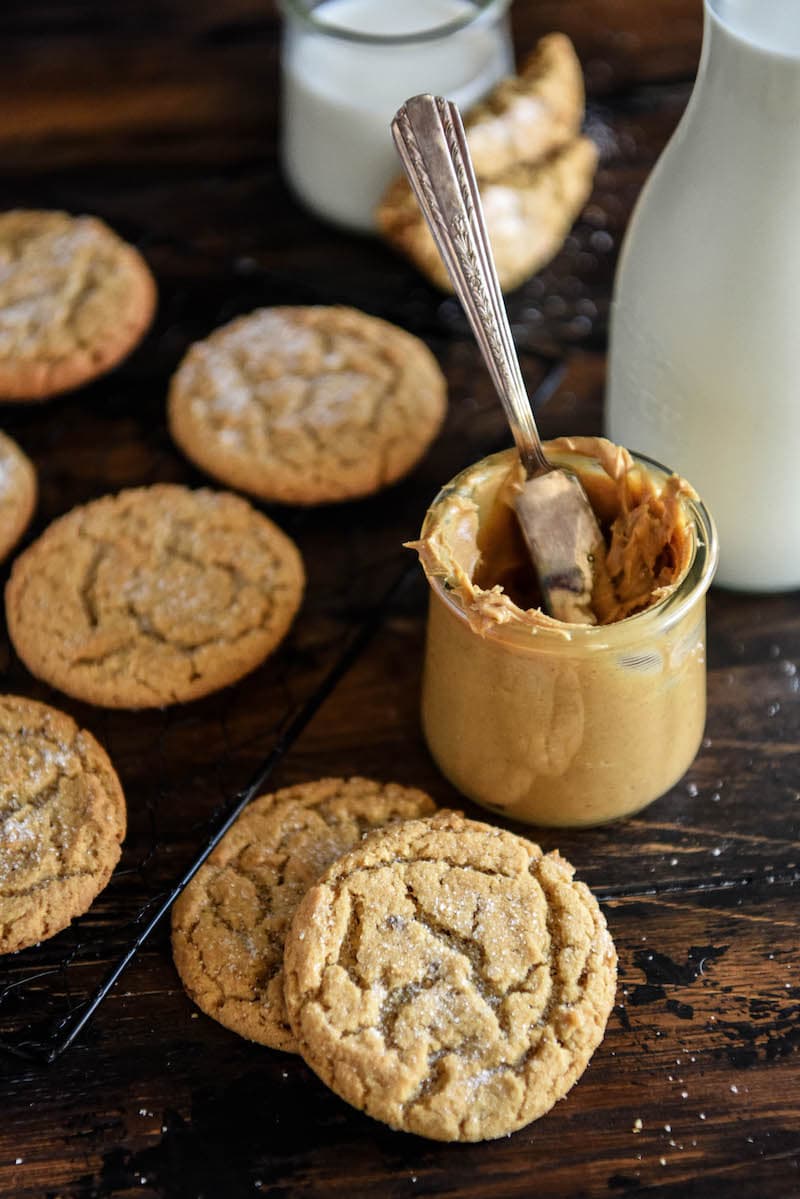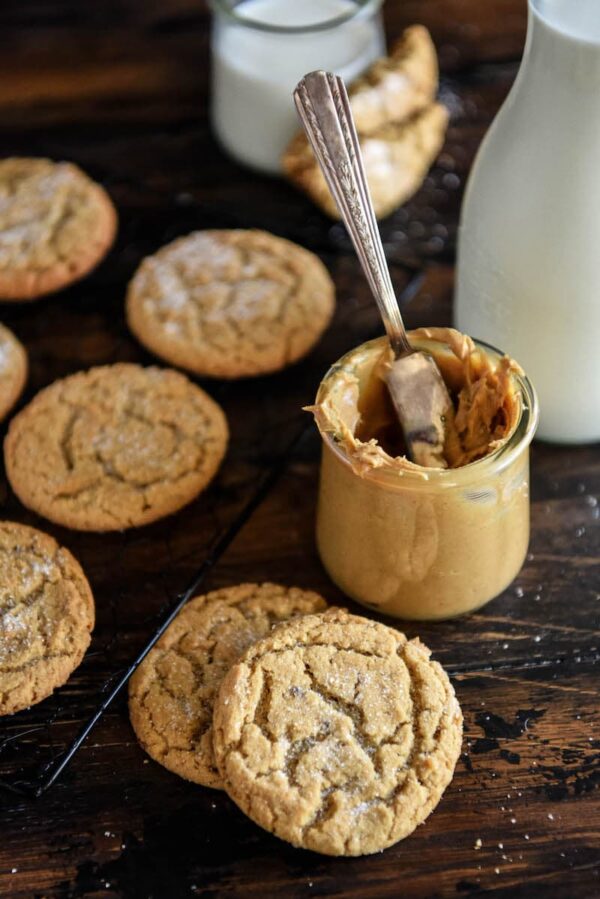 I tried many different recipes, but I could never get them to be better than the chewy peanut butter cookies you get at those kiosks in the mall.
And if I am going to tell you to bake cookies, they dang well better taste better than cookies you can buy!
Then last week, I decided to give my recipe another go with a few more tweaks to the ratios. And BAM! Perfect Chewy Peanut Butter Cookies! I was so excited and Jorge proceeded to eat the entire pan.
I have made these babies 3 times since then and I am officially ready to share the recipe with y'all. It is PERFECT as is. I swear!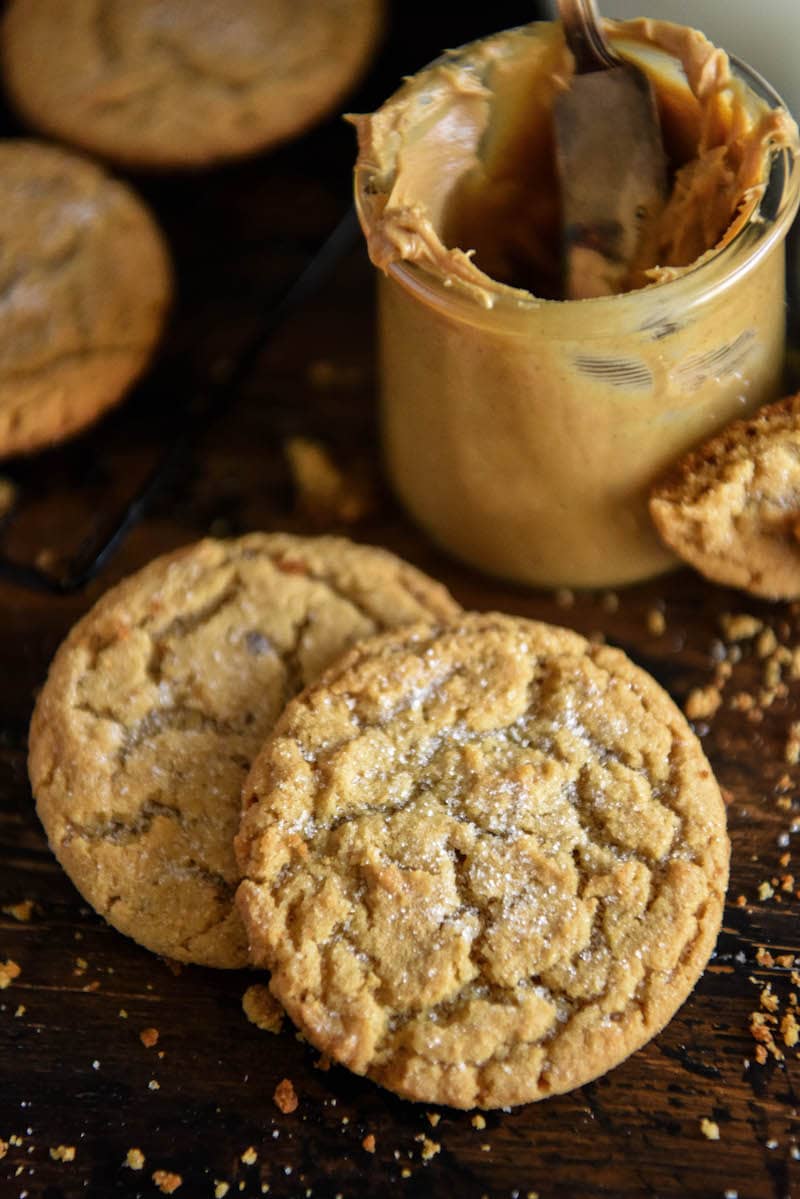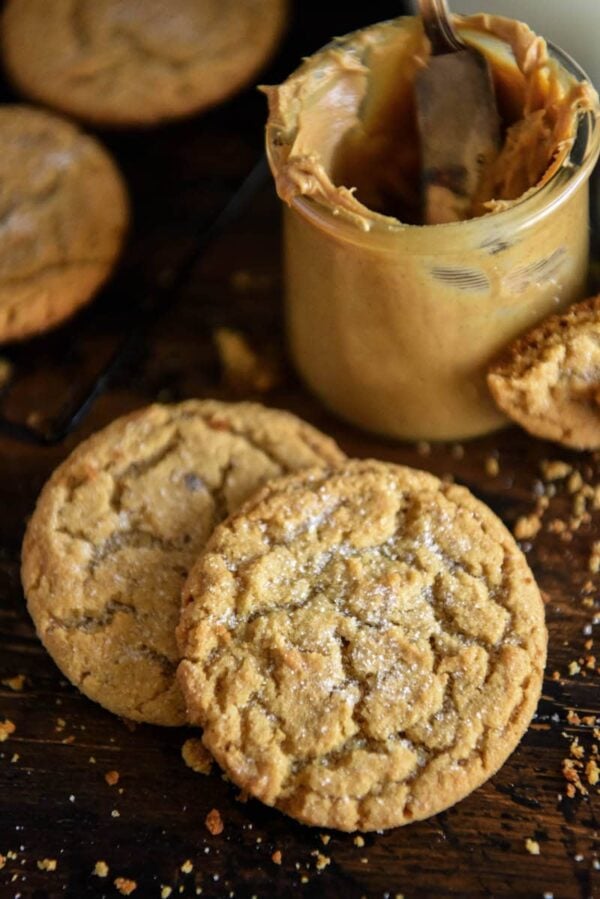 You don't need any special ingredients and they take less than 30 minutes to make start to finish. They also store really well in an airtight container…if you don't get around to eating them all in one day like we do. 😉
If you do plan on storing them for a while, place completely cooled cookies in an airtight container along with a slice of bread. The moisture from the bread will let the cookies maintain their original softness for a longer period of time.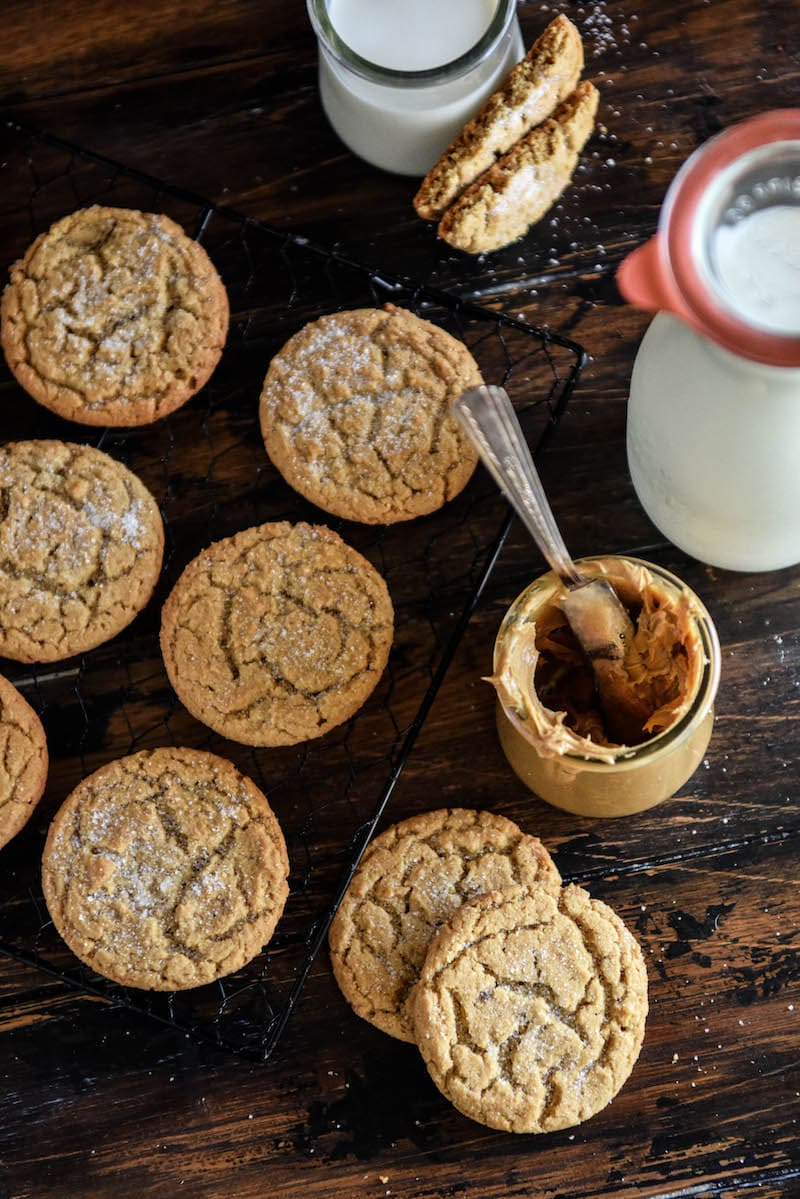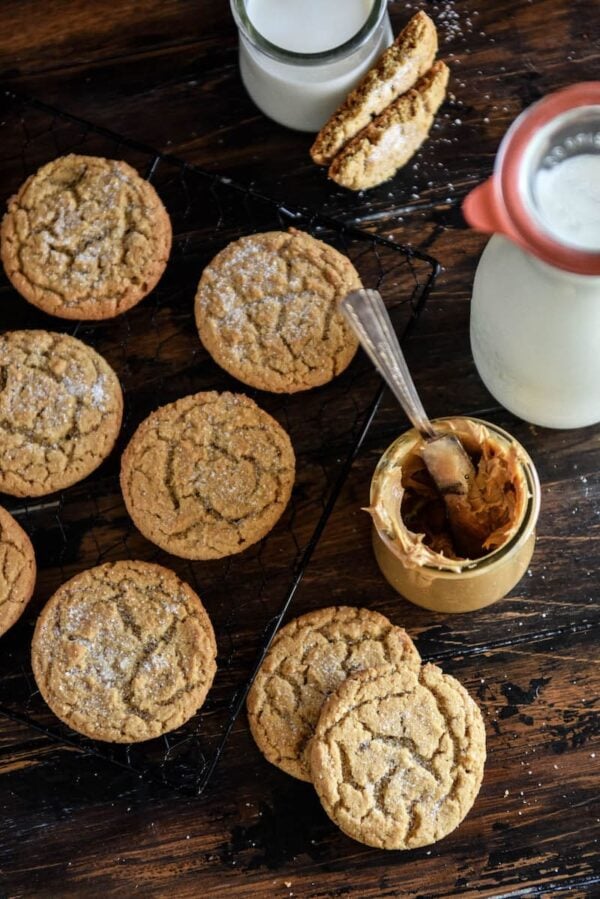 I like to use creamy peanut butter in our Chewy Peanut Butter Cookies, but you can absolutely use crunchy peanut butter instead if you like a little peanut crunch added to your cookies.
Since my daughters have been born, this has become their FAVORITE cookie I make! Just look at all those raving comments below, I promise you have to try this recipe!
The Best Chewy Peanut Butter Cookies Recipe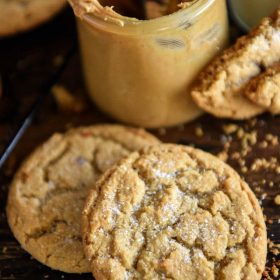 Ingredients:
1 1/4 cup all-purpose flour
1 teaspoon baking soda
1/2 teaspoon salt
1/2 cup creamy peanut butter
1/2 cup (1 stick) unsalted butter, softened
3/4 cup packed brown sugar
1/4 cup granulated sugar
1 large egg
1 teaspoon vanilla extract
sugar for sprinkling, optional
Directions:
Preheat oven to 350°F. Line two baking sheets with parchment paper.
Combine the flour, baking soda and salt in a medium bowl. Set aside.
In the bowl of a stand mixer, beat the peanut butter, butter and both sugars, until light and fluffy. Add in the egg and vanilla.
Gradually add in the flour mixture on low speed. Stir until dough forms.
Using a large cookie scoop (about 1 heaping tablespoon of dough), drop rounded balls of dough onto prepared cookie sheet. Leaving space for spreading. (For a sparkle look, I like to sprinkle the tops of the dough with extra granulated sugar — but it's totally optional.)
Bake for 10 to 12 minutes, or until edges are slightly browned, and remove from oven. Let cool for 5 minutes on cookie sheets before transferring cookies to a wire rack to cool completely.
Store in an airtight container for up to 5 days…but they won't last that long.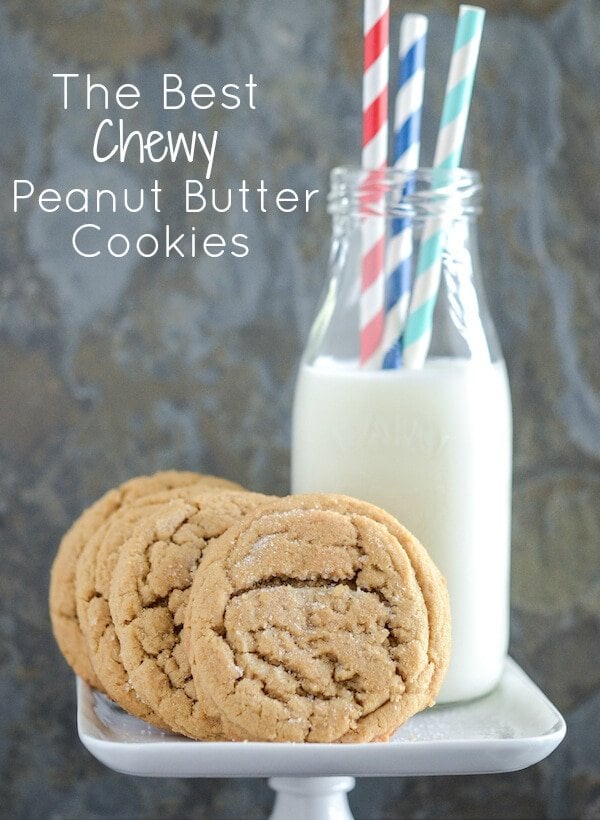 This post was updated on 01/29/2018 to include new photos and a video. The original recipe is still the same!
SaveSave