These fun and spooky ice cream floats are a great kid-friendly Halloween craft! Purple People Eater Floats are made with grape soda and vanilla ice cream, complete with googley eye faces.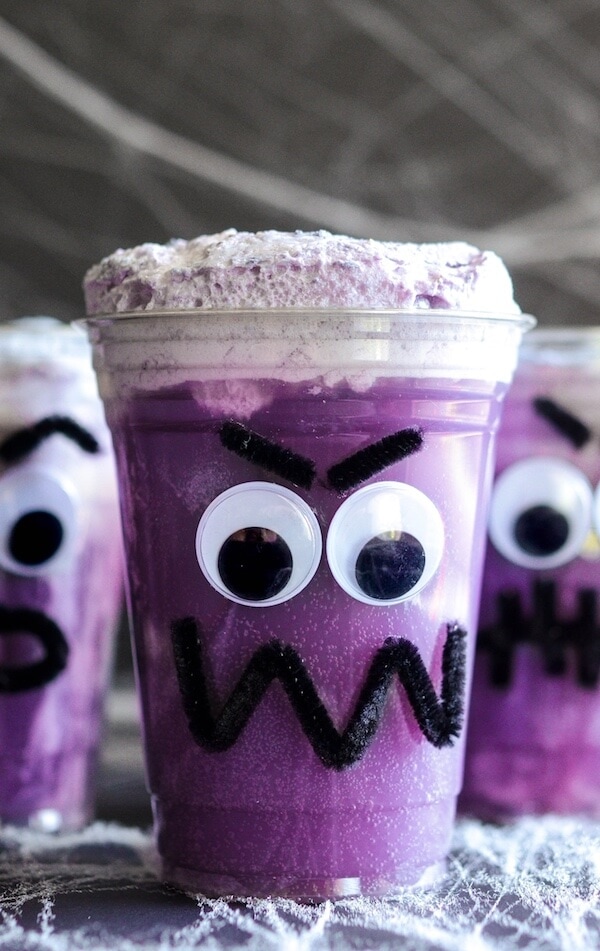 How adorable — I mean totally spooky — are these Purple People Eater Floats for Halloween? I made y'all a quick video to help show how I formed their faces with pipe cleaners and attached them to the cups. I promise they are a super quick and easy craft/treat the kids will actually want to help with!
I love how festive they turned out and the googley eyes are the best part! The cups themselves only take a few minutes to put together. You just shape your faces with the pipe cleaners and glue them to the front with hot glue.
It dries in under a minute and then they are ready to go. These would be a perfect last minute addition to a Halloween party. Or if you are a better planner than I am, you could glue the faces to the cups a few weeks before and have them ready to go.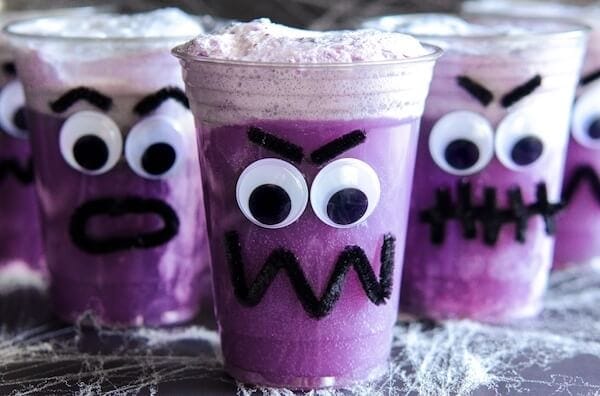 You can also easily switch it up to include a few other types of monsters. You could use green soda and make a Frankenstein Float or orange soda to make Jack 'O Lantern Floats!
You all know much I love Jack 'O Lanterns (see my adorable Melted Jack 'O Lantern Brownies), but I thought it would be fun to do something different and the purple is just so fun.
I made my own vanilla custard ice cream for these floats. Mainly because I insisted on buying an ice cream maker a few years ago and I never use it as much as I should. You could absolutely buy your vanilla ice cream and then these floats would take a maximum of 15 minutes to make!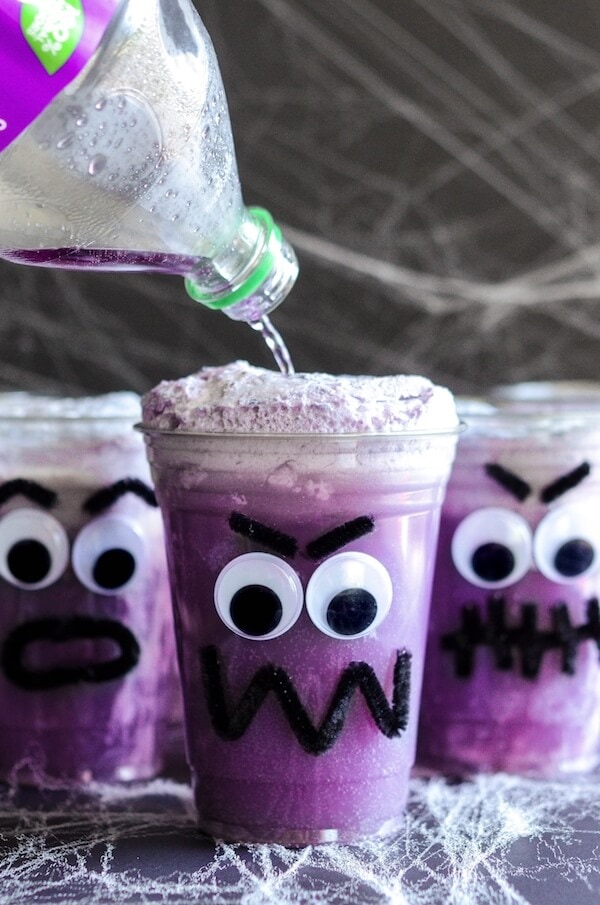 Head on over to Dixie Crystals for the RECIPE: Purple People Eater Floats

This post may contain affiliate links. Read my disclosure policy.